Small House Design with Large Wood Window to Enjoy Summer Lake Views

Interior Design Ideas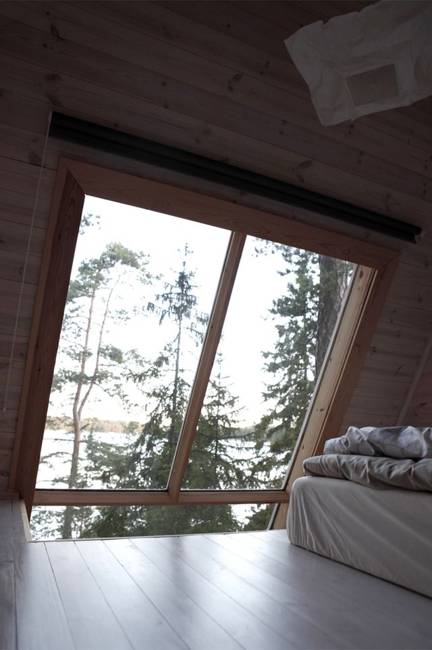 Large wood window, inclined wall design
DECORATING SMALL APARTMENTS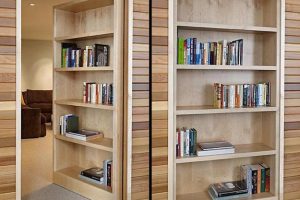 This small house design project offers a nice retreat to enjoy summer in Finland. Robin Falck built the small summer cabin in contemporary style to connect to the nature and stay in style. Functional and comfortable interior design is enriched by natural wood materials. Interesting house exterior design adds character to this small cabin which provides just 8.92 sq meters (96 sq ft) of living area. Lushome shares this wonderful house design which gives a great inspiration. for all who enjoy DIY projects.
The house exterior design features a large window which brightens up interior design and create attractive small living area on the ground level and a small loft bedroom. The main material for construction of the small house is timber, which make the living spaces feel warm, comfortable, cozy and inviting. The wooden house design is inexpensive and affordable. Its budget was about $ 10 000. Creative and modern ideas, combined with the simplicity and versatility of wood produced this charming small house in contemporary style.
The small house has two levels that feature one large wood window. The living room has wooden walls and floor. Simple interior design ideas are spruced up by a large inclined window, and contemporary living room furniture in white color helps to create the light and pleasant room with a wonderful view. The second level has a sleeping area and storage space on the loft.
Small garden house design and interior decorating ideas
Small house in wheels offering warm space saving interior design and decor
Small mobile home created with salvaged wood
Small house design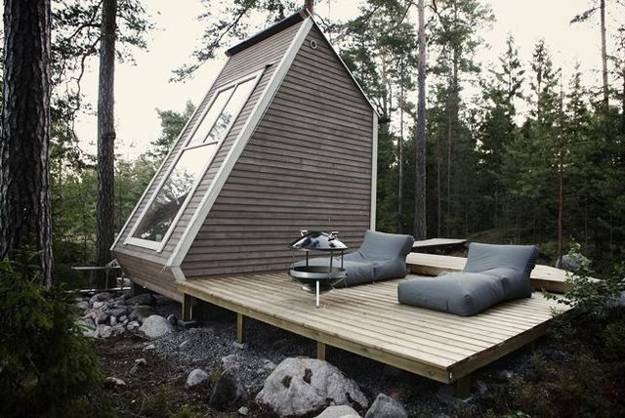 The summer cabin is located in the beautiful forest on the lake. Stunning views of the water from the loft, living room and outdoor deck offer fantastic experiences. The large window allow the natural light and beauty to penetrate into the house interior creating bright interior design, perfect for complete relaxation and connection with the nature.
A large wooden deck adds more living space to the summer cabin. Perfect for relaxation, work or sleep under the stars, the open deck with soft and inviting outdoor furniture is a wonderful detail of this small house design.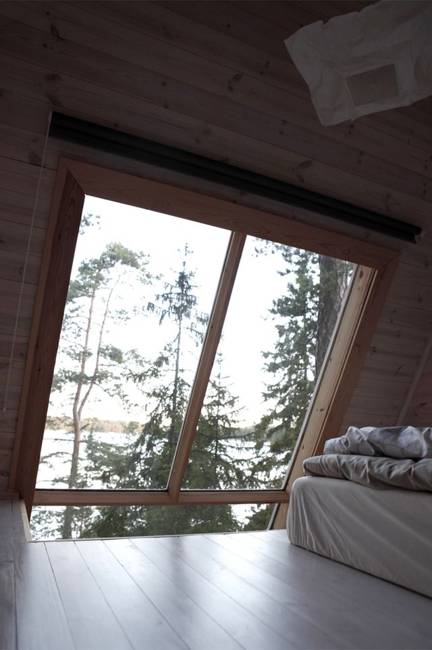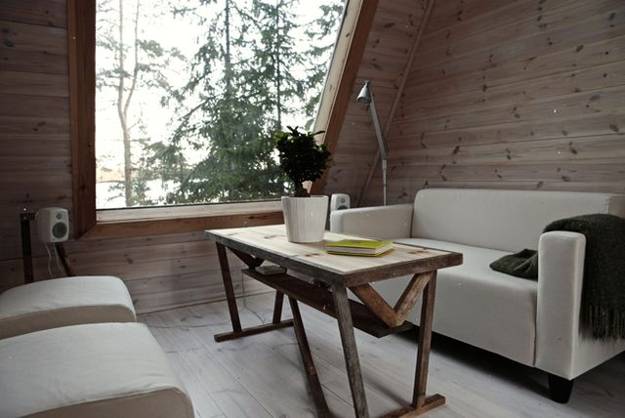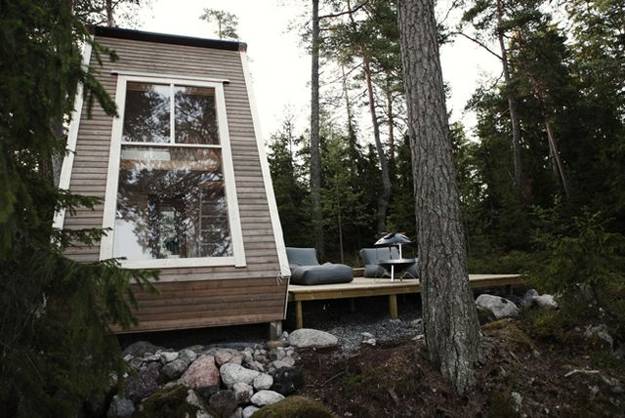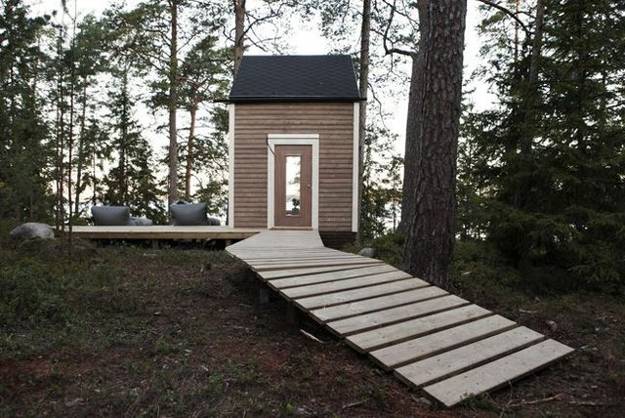 Photography by Robin Flack, tinyhouselistings.com

Modern house design in Japanese style celebrates the functionality and elegance of minimalism. Airy, bright rooms look inviting and comfortable. Natural...