Beautiful Lakefront House with Large Windows Surrounded by Gorgeous Trees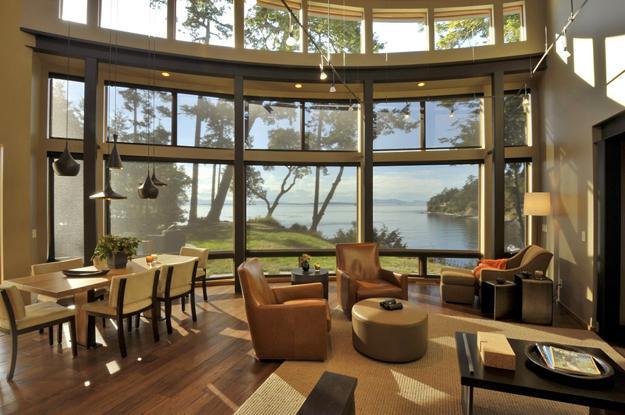 Spectacular living room design with large panoramic windows and gorgeous views of the lake
This beautiful large house is in Whidbey Island, Washington, USA. Surrounded by mature trees, this modern house offers spectacular views of the lake. The beautiful house design is attractively integrated into the landscape, creating a pleasant, bright and comfortable retreat with stylish and luxurious home interiors and outdoor living spaces.
The house exterior and traditional wooden structure enhance the feeling of relaxation and harmony. Attractive and impressive modern house in the middle of the woods looks warm and welcoming. The house design features two different structures: the home itself and a small guest house. The buildings are surrounded by lush vegetation.
The lake and old tall trees offer tranquility and enhance modern house design with fabulous views of peaceful natural landscapes. Traditional wood materials, blended with glass and concrete create comfortable and inviting contemporary home interiors and house exterior.
Modern interior design ideas and home furnishing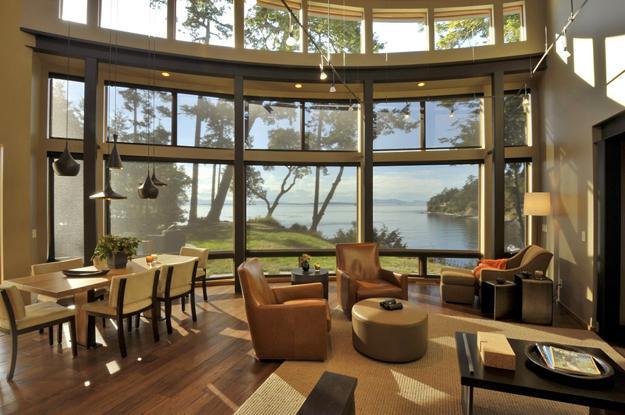 The dramatic panoramic windows and glass wall design add a contemporary flair to modern house design, reflecting the blue waters and greenery. Glass, concrete and stainless steel structure emphasize its contemporary look. The elegant house design is by the Chesmore Buck studio.
Modern interior design features curvy walls with large windows facing the lake. Contemporary lighting fixtures, concrete walls, wooden ceiling designs and leather furniture in comfortable brown colors offer stylish, spacious and relaxing home interiors for rest, dining, cooking and entertaining.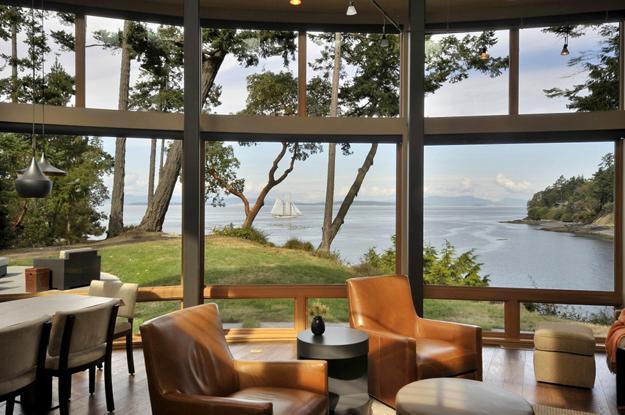 Wood is the main building and decorating material requested by the client. Wooden house exterior design feels natural surrounded by trees. Bright and airy wooden home interiors look natural and stylish, blending sustainable design with the functionality and impressive appearance.
Beautiful lakefront house exposed to gorgeous German landscape
Lakefront house design with open ceiling beams and large terrace, modern homes
From cedar to oak wood, there are a few types of beautiful wood used in house exterior and interior design uniquely defining eco-friendly, pleasant and stylish living spaces.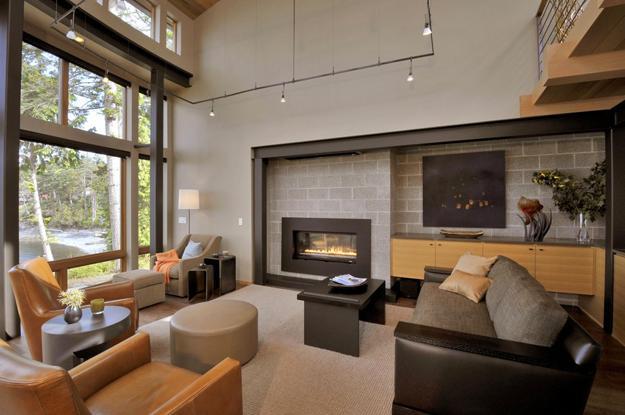 Wooden interior design ideas reflect the warmth and coziness of this attractive, functional and elegant building and decorating material. The modern celebrates the open plan concept and natural materials, blending home interiors with nature creatively and luxuriously, offering bright interior design ideas enhanced by beautiful properties of natural wood.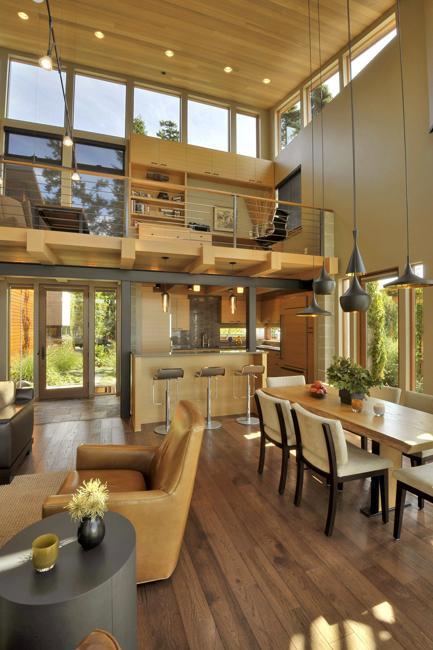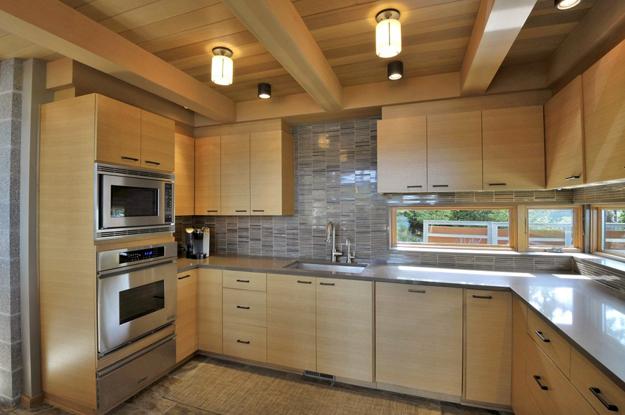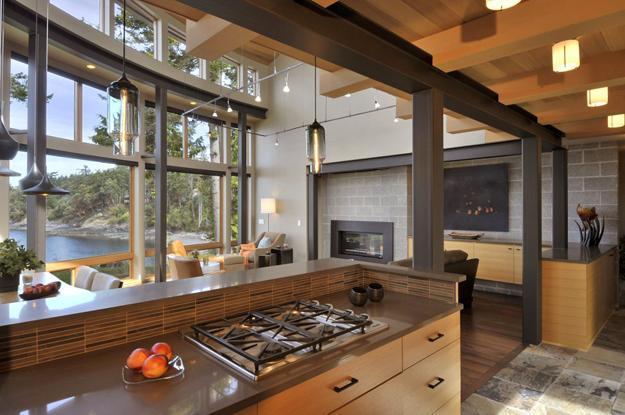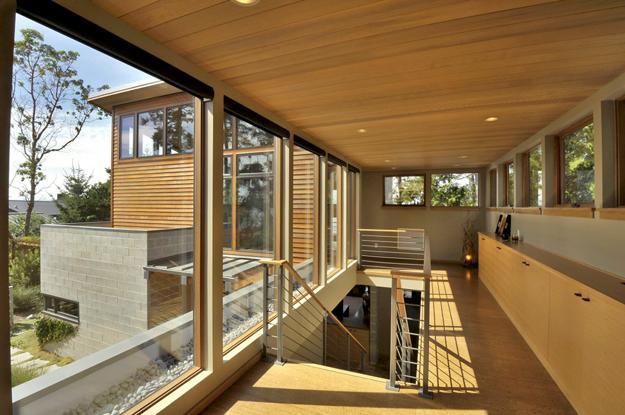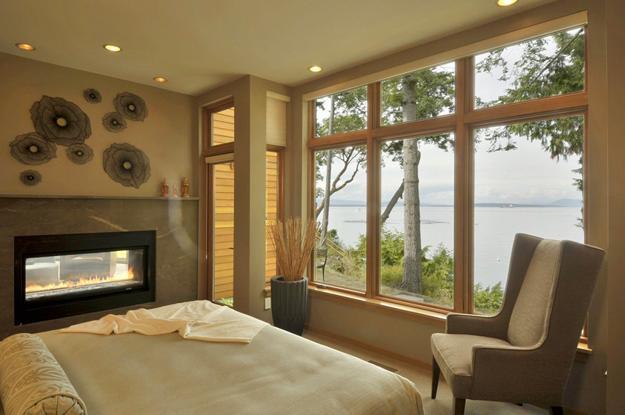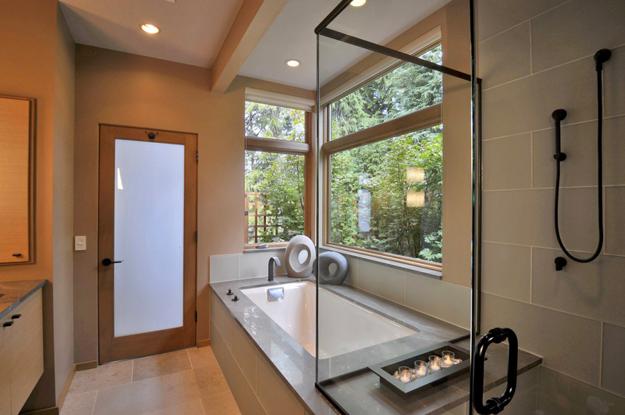 Modern house exterior design, outdoor living spaces, landscaping ideas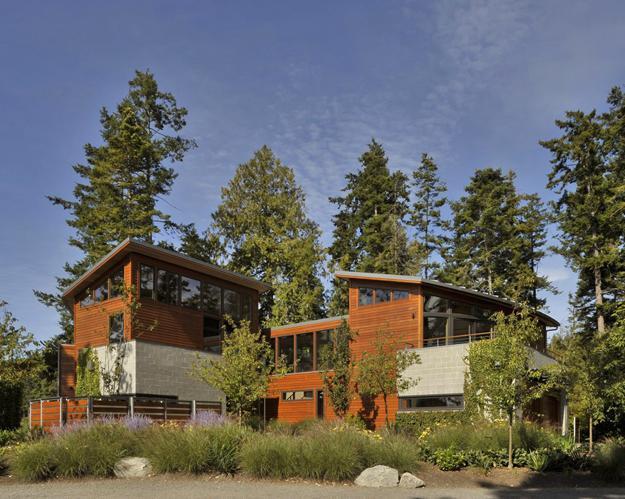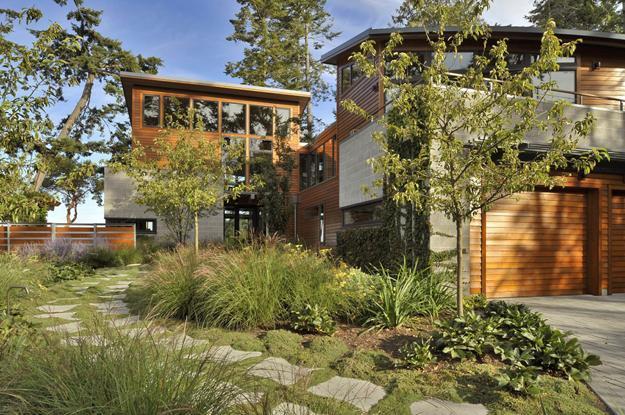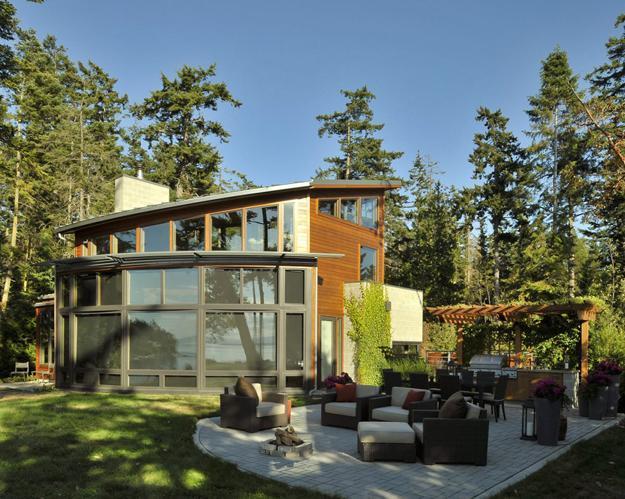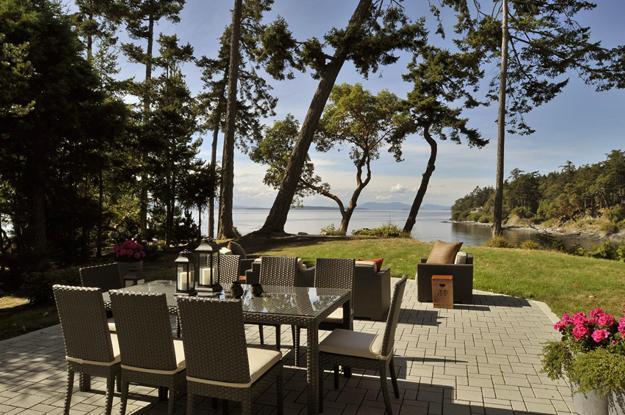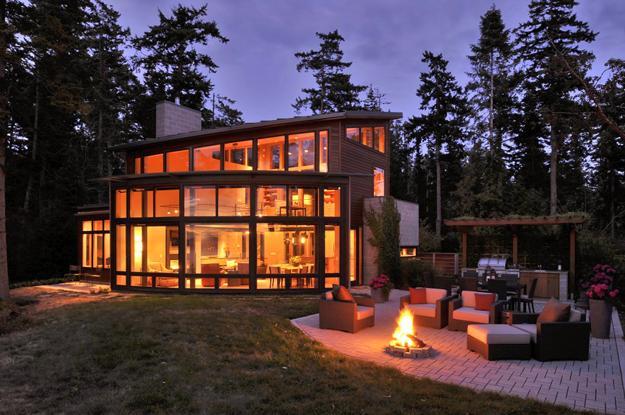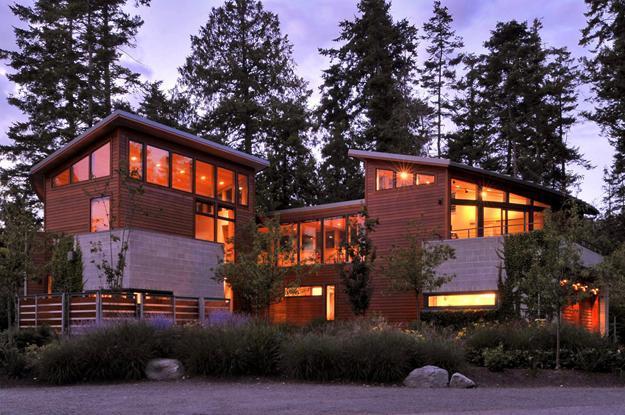 There are hundreds of reasons to recycle metal parts, old cookware, wires, tools for creating unique designs and decorating your office...