Innovative Contemporary Furniture Design Using New Biodegradable Material
---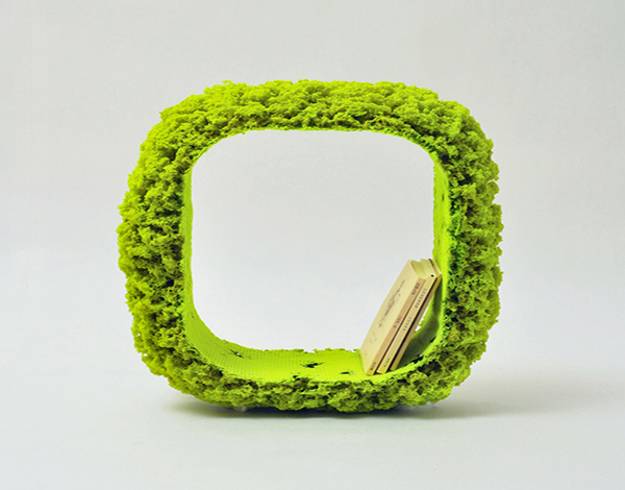 Green technology and biodegradable furniture design
Contemporary furniture design impress with creative forms and innovative eco friendly materials. Lushome presents Green furniture design by Yasuhiro Suzuki that reflect the latest trends in eco friendly products for interior design and decorating. The contemporary furniture piece is created with a new biodegradable material, which has the ability to break down, or decompose back into the natural environment without causing any harm to the planet.
Biodegradable home furnishings break into carbon dioxide, water and other naturally occurring minerals. The Green furniture material seamlessly mixes back into the earth, leaving no toxins behind and protecting the environment. Many contemporary furniture design materials do break down, but it takes years, and some of them harm the environment anyway, leaving chemicals in the soil.
This Green furniture design material is original and innovative. In terms of environmental benefits, the biodegradable furniture items break down quickly, leaving nothing harmful behind and saving landfill spaces. The material is created of polyester fiber. It allows to create interesting and unusual contemporary furniture pieces and offers eco friendly products for modern homes.
Eco friendly wooden furniture for Green and modern interior design
Recycling wood pallets for handmade furniture and decor accessories, 22 Green design ideas
Green furniture design material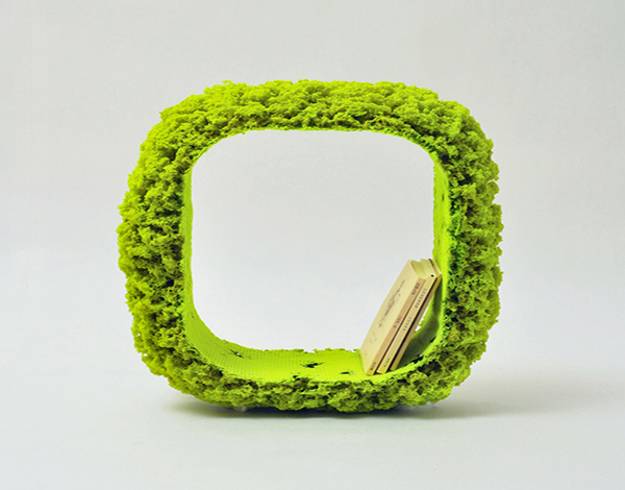 Japanese designer Yasuhiro Suzuki offers a smart Green technology to create contemporary furniture made ​​of polyester fiber that imitates traditional and natural design materials. Bookshelves and chairs look like made with moss  or corals, adding fabulous look and incredible texture to modern interiors.
Unusual, biodegradable and contemporary furniture design ideas from from Yasuhiro Suzuki and the new Green technology that allow to create home furnishings with this amazing material, are revolutionary, fresh and original. The synthetic material can create various contemporary furniture pieces in different shapes, sizes and colors.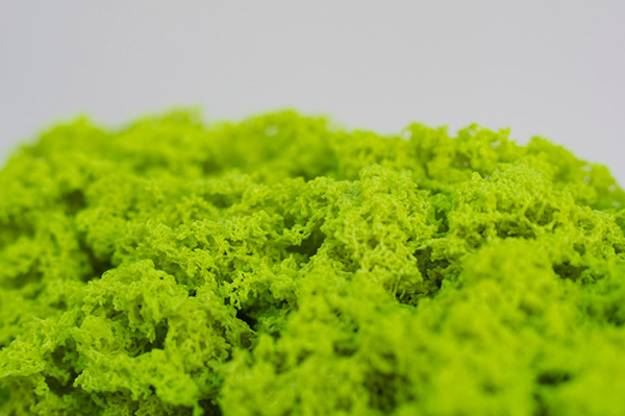 The contemporary furniture pieces are designed to emphasize modern interior design and decorating in eco style. The designer plans to continue to work on new, surprising and Green contemporary furniture that has a natural look and feel. All furniture items in the collection are biodegradable, innovative and super Green.

There are hundreds of reasons to recycle metal parts, old cookware, wires, tools for creating unique designs and decorating your office...