How to Use Dark Interior Colors in Small Rooms and Brighten Up Home Interiors

Black White Decor

Neutral and Brown

Room Colors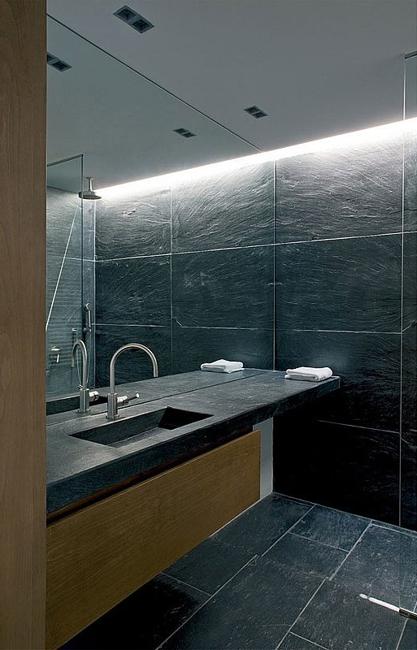 Small bathroom design
interior trends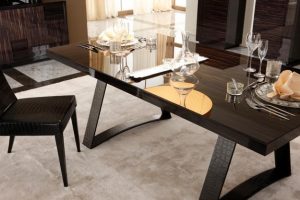 The latest trends in decorating celebrate contrasts of modern light and dark hues. Here are tricks and inspiring ideas demonstrating how to integrate dark interior colors into decorating small apartments or homes and create stylish, bright, and beautiful rooms. Lushome intends to change your believes about dark interior colors and share tips for decorating small spaces in style.
Large windows free of heavy draperies infuse small spaces with natural light and allow to integrate dark interior colors into room decorating color schemes. Plenty of light is an important concept. Black, gray tones, brown color shades, all dark room colors look noble in well-illuminated spaces.
Interior decorating with dark colors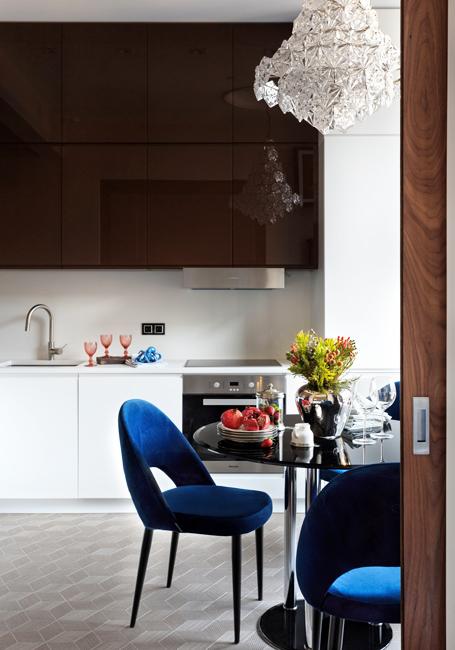 1. Natural light and dark interior paint
Painting an accent wall a dark color is an excellent idea when you have a window in front of this wall. Natural light brightens up the entire space, and a dark wall paint creates coziness in the room.
Black and white room design ideas
How to use dark colors for unique ceiling designs
2. Black and white rooms
Black and white rooms are sophisticated and balanced. Black and white decorating ideas are the ideal way to use dark gray color tones and black designs in small spaces.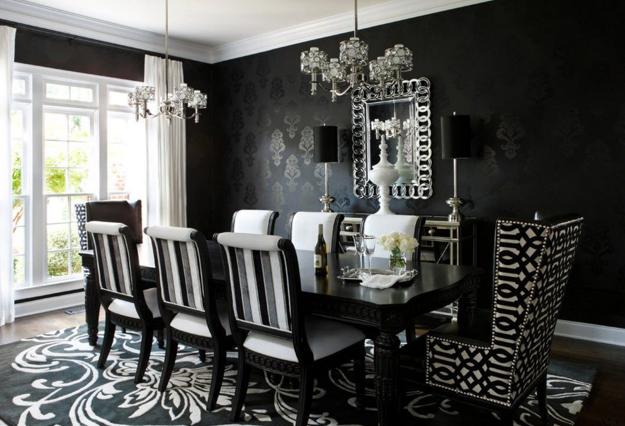 3. Emphasizing the biggest features
Most significant architectural elements and furniture items in dark colors emphasize the spaciousness of the place. Largest surfaces, like long walls, and large objects like ceiling beams and sizeable furnishings, stretch small spaces visually.
Brown color shades in modern interior design
Black and white with color accents
Dark wood furniture looks stunning in a room with light walls. A combination of dark furniture and walls painted the same dark color creates a boundlessly merging effect and visually stretches small spaces.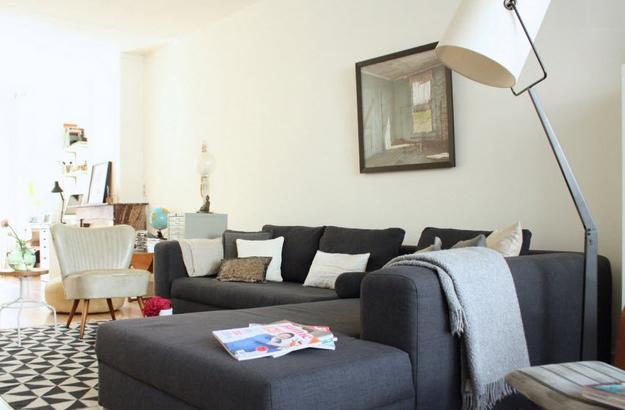 4. Matte finishes
Shiny surfaces attract lots of attention while matter finishes create a calming effect. The elegance of quiet, dark surfaces add style to modern interior design and make small spaces appear comfortable and beautiful.
Dark colors, how to balance home interiors
5. Contrasting decor
Dark furniture and light decorating accessories or dark accents and light room furniture are perfect combinations to play with contrast and emphasize a unique interior design. Color variations in decoration patterns are another modern way to brighten up small spaces.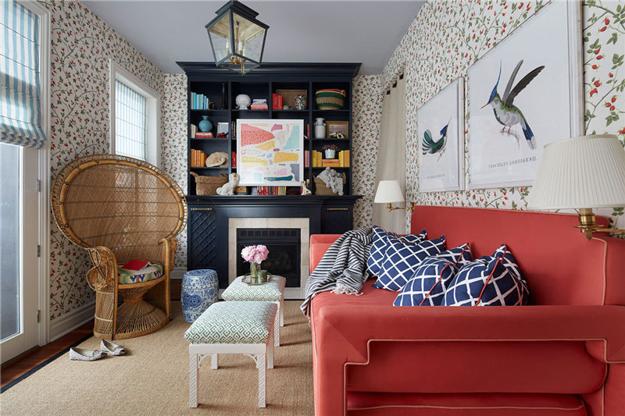 6. Reflections
Mirrors, glossy or mirrors surfaces that catches light create beautiful reflections that brighten up interior design. Polished metal, glossy ceramic, metallic wallpaper, wall mirrors are excellent solutions to make small rooms spacious, light, and modern.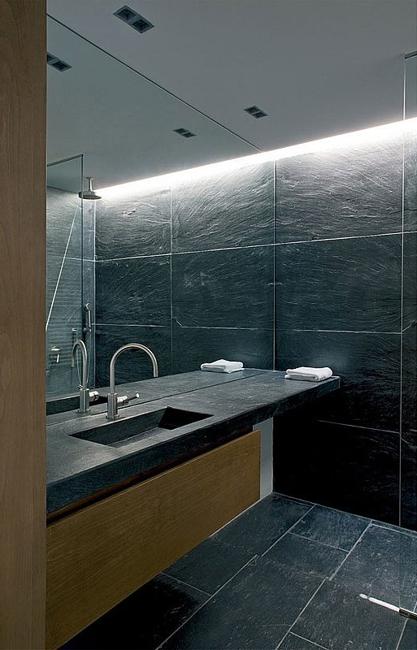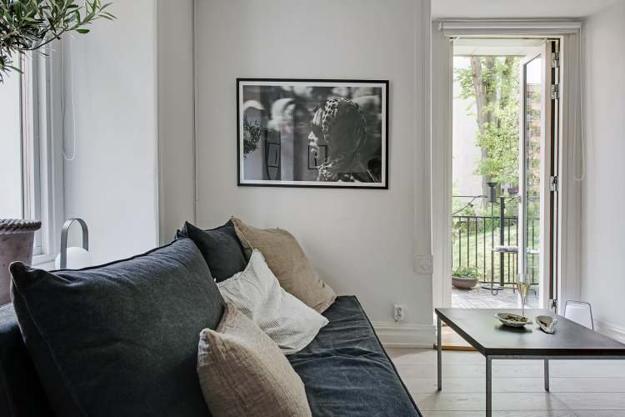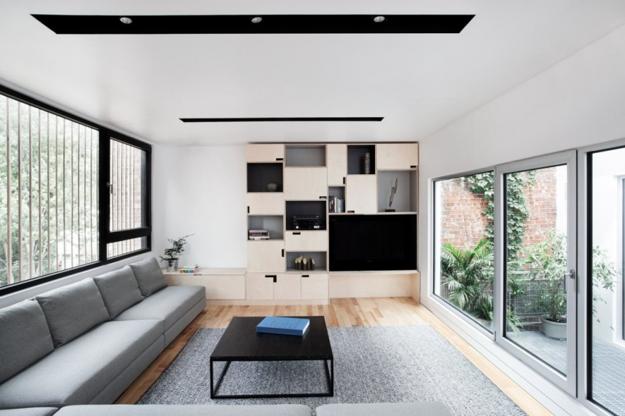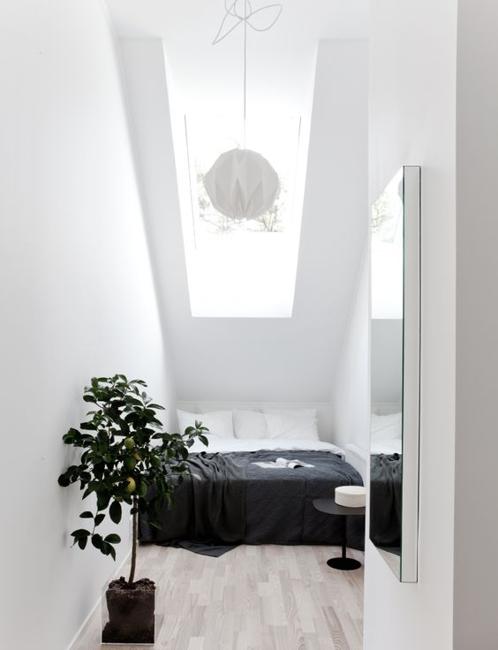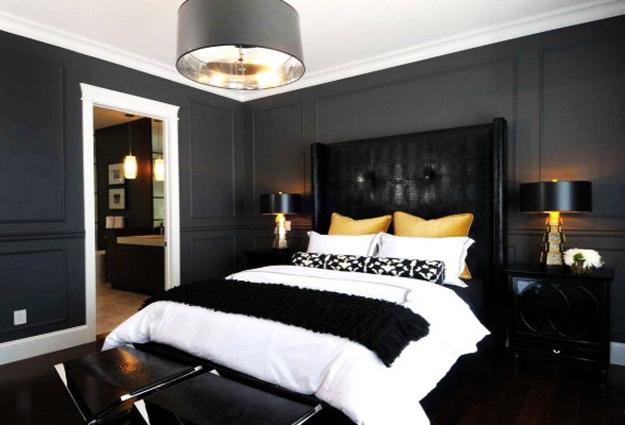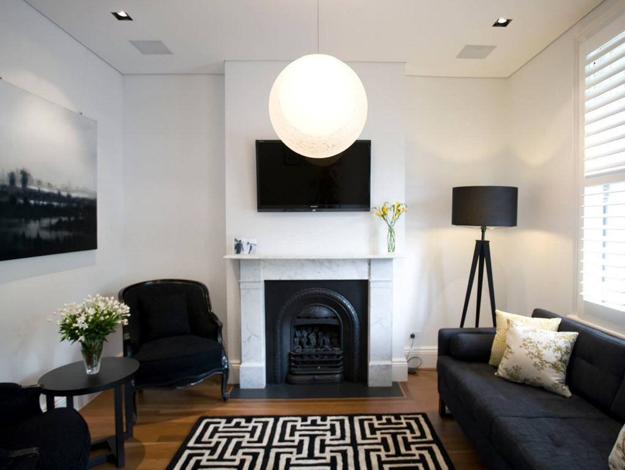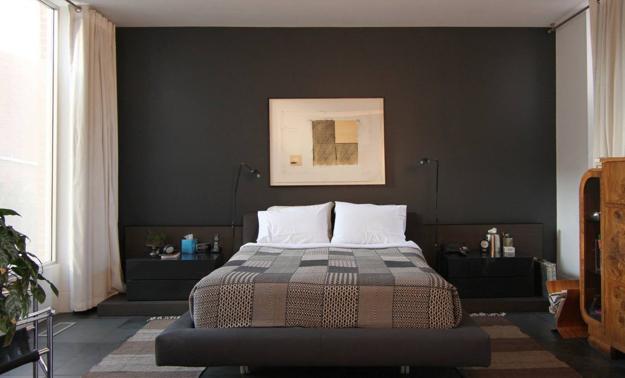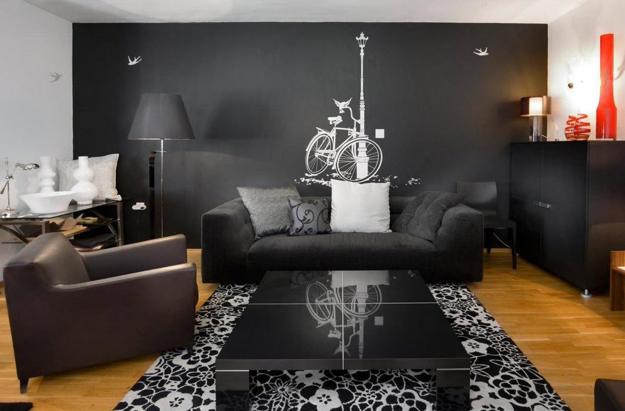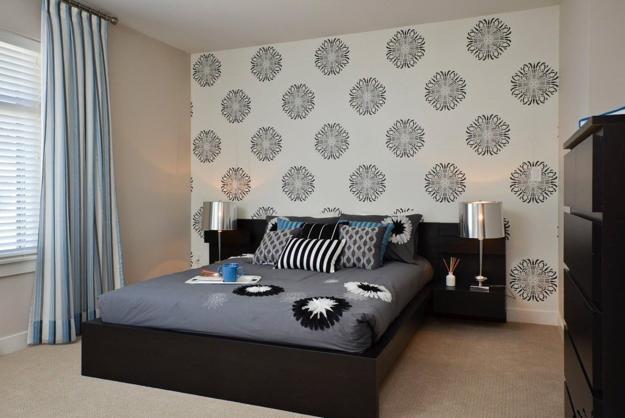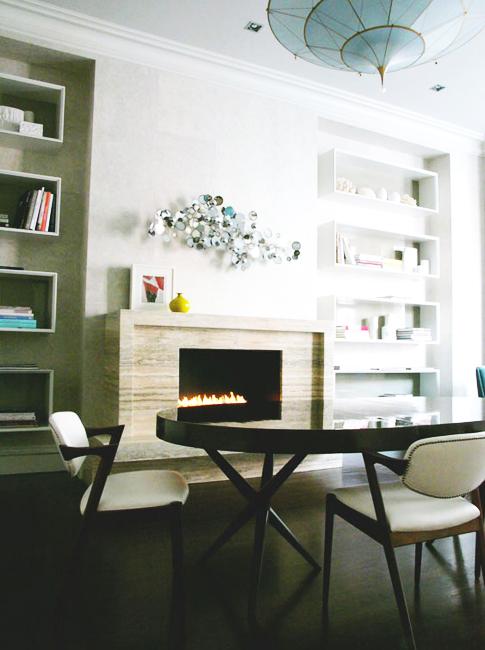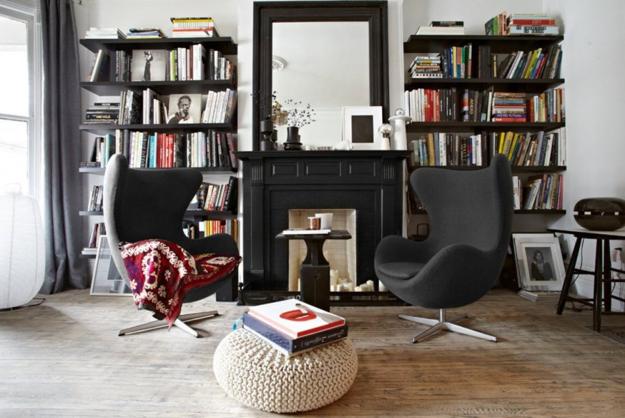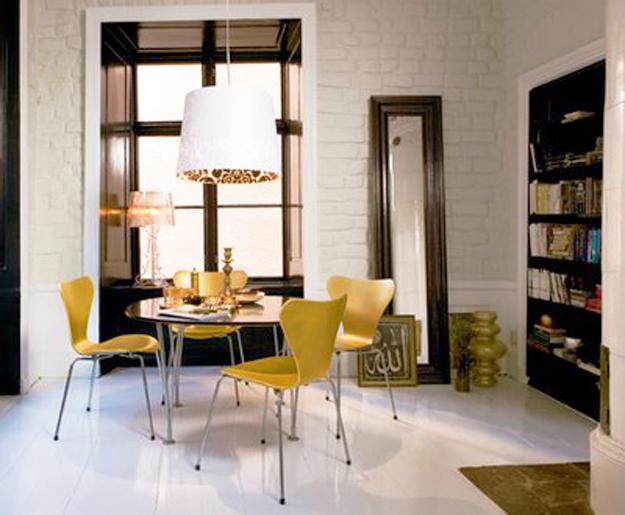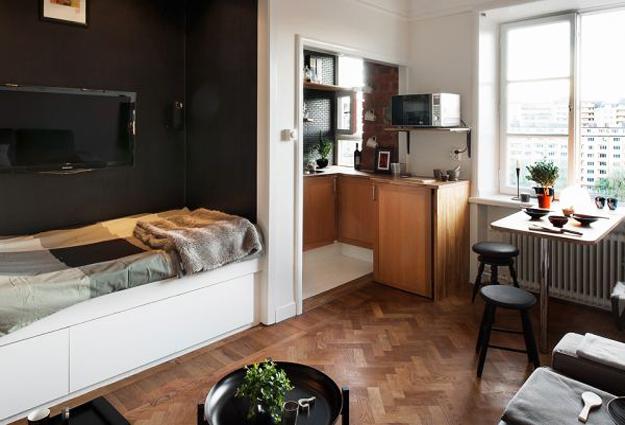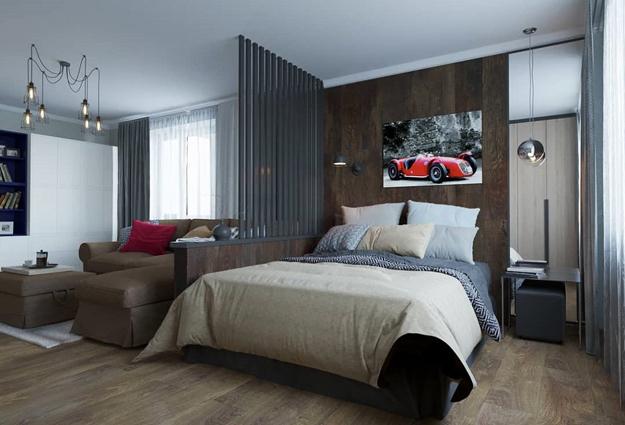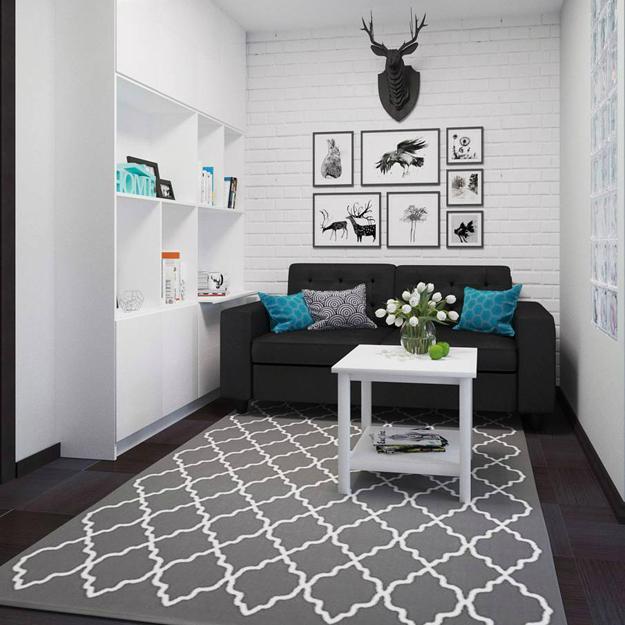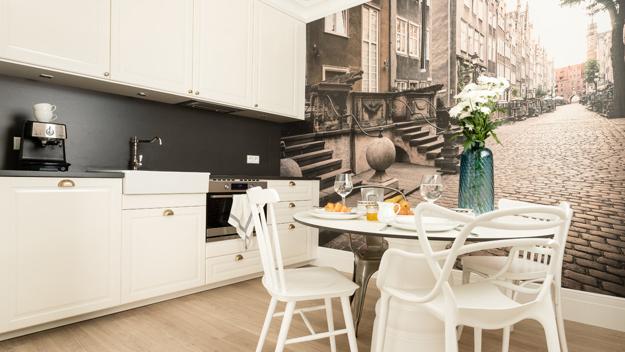 Christmas color schemes can blend traditional and fresh hues and give a stylish twist to your holiday decor. Whether you decide...
and enjoy free articles sent to your inbox