Hanging Beds Combining Comfortable Design and Unique Bird Nest Shape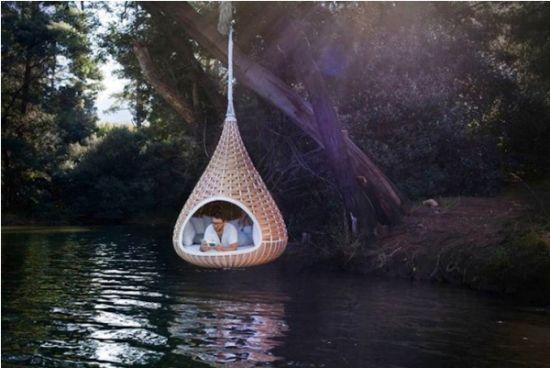 Hanging beds Nest Rest combine comfortable design with cozy feel and unique shape, inspired by real bird nests. The beautiful hanging beds that look like giant bird nests are created by Daniel Pouzet and Fred Frety. The cocoon-like, round hanging bed designs from  Dedon are named Nest Rest, and offer gorgeous eco friendly products for outdoor home decorating and modern interior design.
The hanging beds are made of recycled, non-toxic materials that are resistant to bed weather conditions. Great for summer decorating, these unusual and creative hanging bed designs add charming and whimsical accents to outdoor living spaces and create cozy places for a nap or just relaxation enjoying the nature.
The Nest Rest is a wonderful daybed for modern interior design and decor also. It brings the natural theme inside and create comfortable and interesting home interiors. Nest Rest from Dedon is a cozy and private daybed, ideal for meditation and relaxation whether inside or outside.
Weaved hanging bed designs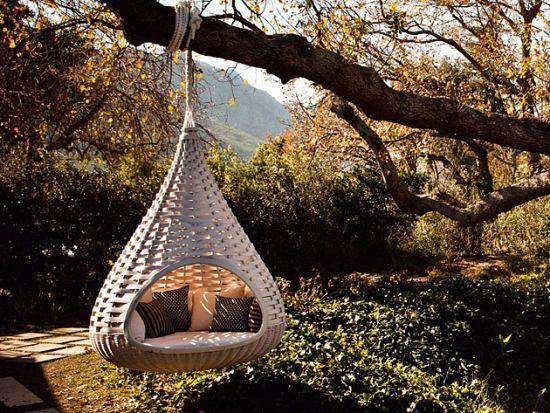 The hanging beds are wonderful contemporary alternatives to traditional garden furniture, hammocks, hanging seats and light tents. These hanging bed designs blend functionality with truly stylish look and very comfy feel, turning outdoor living spaces into natural retreats that offer tranquility and comfort.
Good ventilation creates very comfortable environment inside the hanging beds. Soft mattresses and pillows add even more comfort and luxury to hanging bed designs for outdoor living spaces. The hanging bed designs are interesting alternatives for traditional beds also. They add unique shaped and texture to modern interior design and help create amazing, unusual and playful bedroom decor for kids or adults.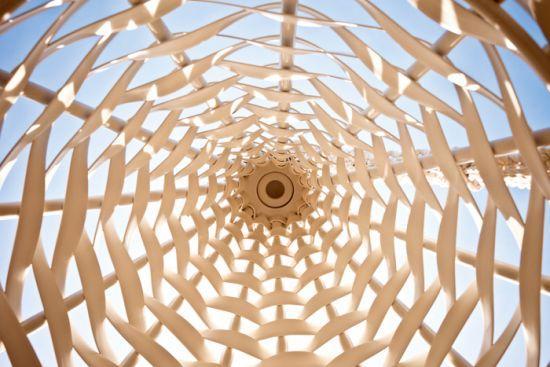 Two innovative artists from Paris, created these impressive, nature inspired and inviting hanging beds that allow you to feel like a bird. The pear-shaped hanging bed designs are inspired by small finch bird nests which are artfully weaved to hang on tree branches.
25 hanging bed designs floating in creative bedrooms
Hanging beds adding summer thrill to backyard designs
Outdoor wicker furniture collection from Dedon, innovative outdoor furniture design
The weaver finch birds use a unique approach to selection of nest building materials. These small birds prefer to work only with fresh and flexible green blades of grass 25-30 cm in length, or with long fibers of palm leaves. The  flexible nest building materials allow to weave in various directions creating dense and strong bird nests.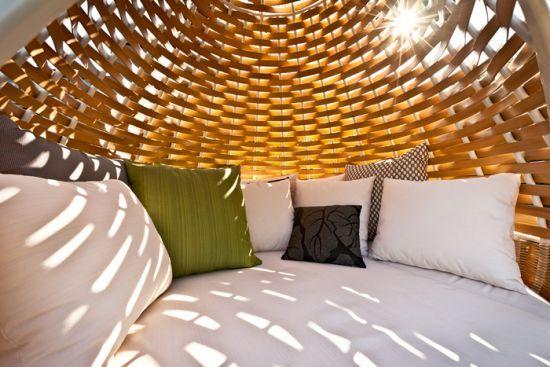 Weaved hanging beds inspired by weaver finch bird nests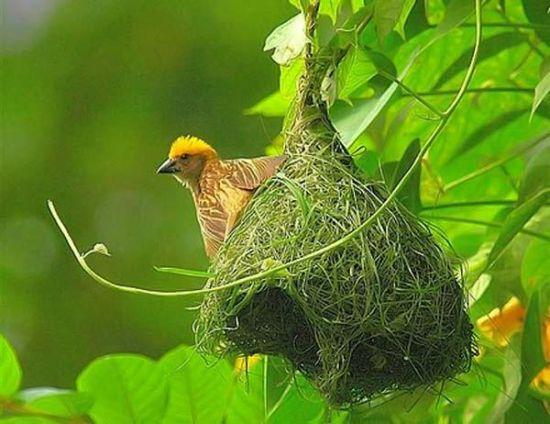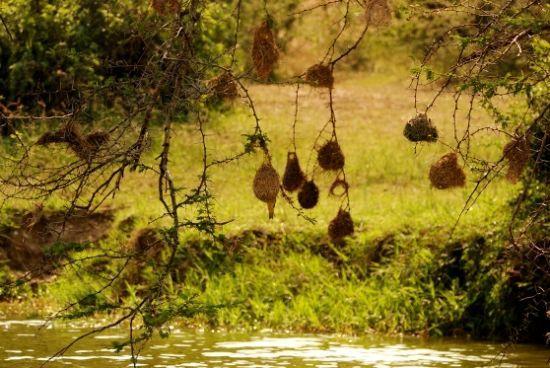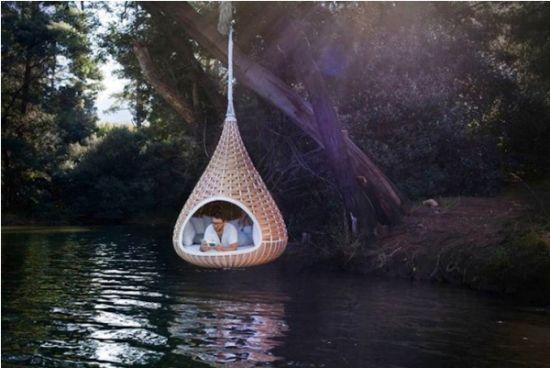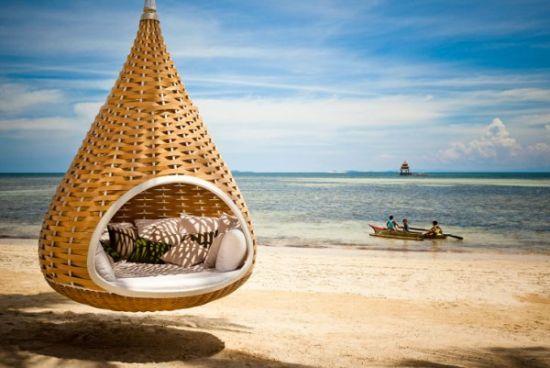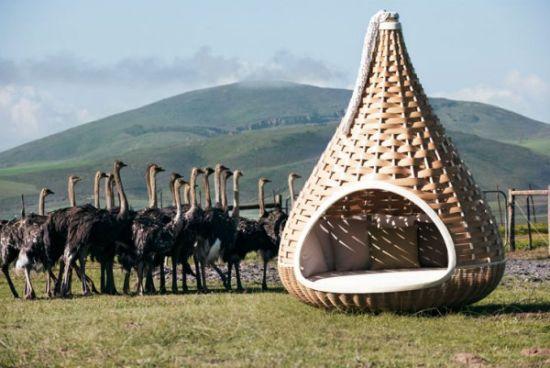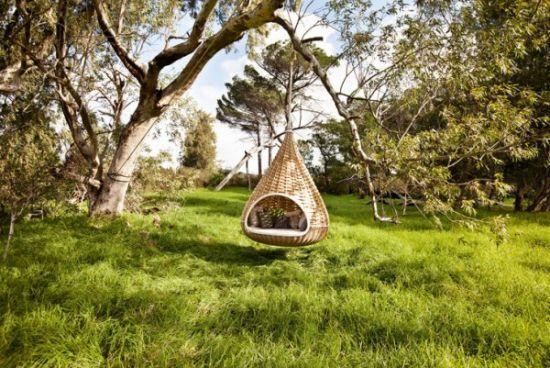 Colorful handmade birdhouse designs look beautiful on green branches and garden posts. Creative painting ideas turn wooden birdhouses into bright yard...