Green Top Roof, Colorful Interiors, Creative Wall Designs, Modern House in London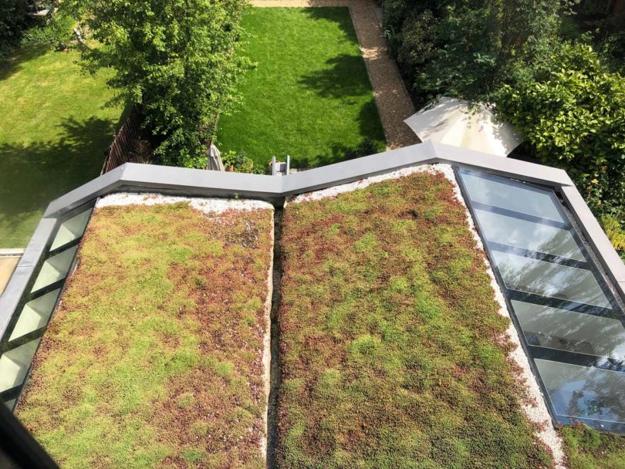 Home addition with a green roof
Green roof design, bright and modern home interiors, wall niches, and colorful accents transformed a traditional house in London. Iguana Architects re-imagined a brick-wall home and created a contemporary, stylish, and comfortable dwelling for a growing family. The home renovation turned a loft into a bedroom and added a new, bright space with a glass roof to the 1930s semi-detached home in London. The house design features modern ideas, maximizes daylight, uses natural materials, and blends harmoniously existing structures with the Green top roof and glass roof elements.
The original house design had a glass conservatory, which is too cold in winter and hot in summer. The modern space with Green roof and glass roof windows improves the house design and offer comfortable living spaces, perfect for use in all seasons. Beautiful new kitchen, dining room, and family room, built under an asymmetrical butterfly roofline with lots of roof lights, keep the living spaces bright. A green roof creates a pleasant view from the second floor and adds an eco touch to the modern house design.
Modern eco-homes, green roof designs, rooftop gardens
Inspiring, colorful interior design ideas for all rooms
Green roof designs improving modern houses
Spectacular modern house designs featuring roof-top gardens
Fresh interior design ideas, vibrant room decorating, Parisian penthouse
Stylish addition with Green roof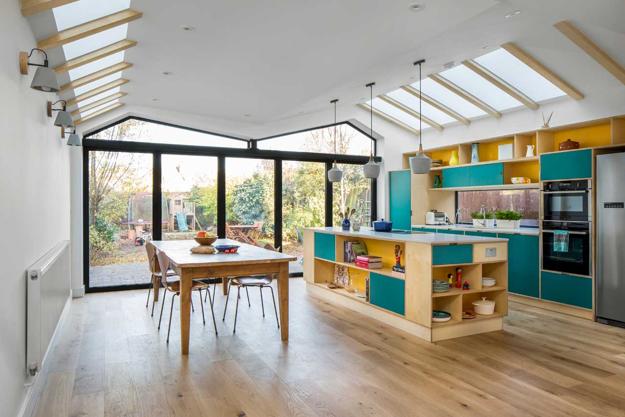 Look at the wall niches that maximize the available spaces and improve the functionality of the interior design. Notice how teal and yellow accents bring vibrancy into the modern home interiors, giving the room personality and creating a cheerful mood. White decorating ideas work beautifully with layered in birch-faced ply and concrete to brighten up the modern interiors and stylishly finish the spaces off.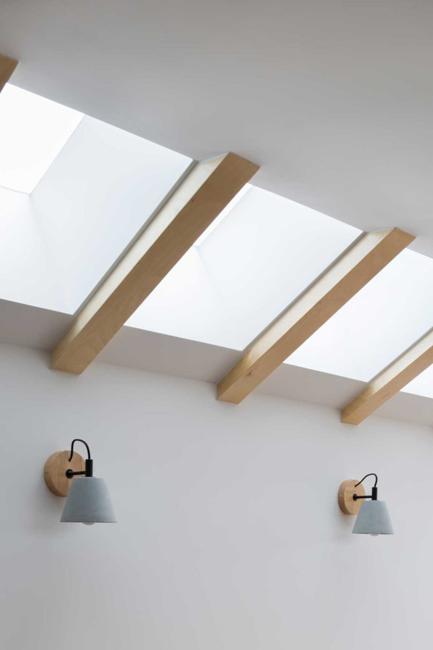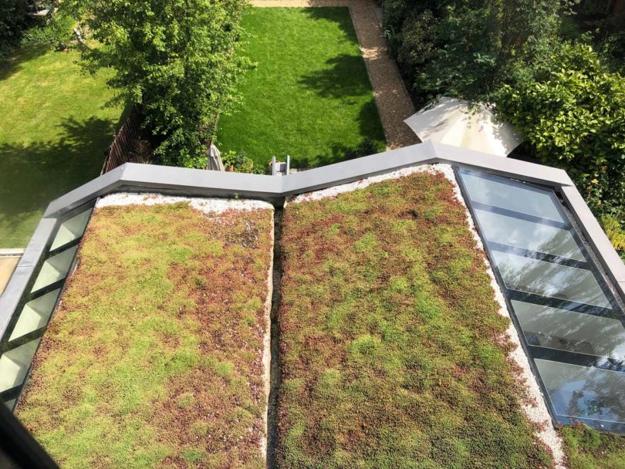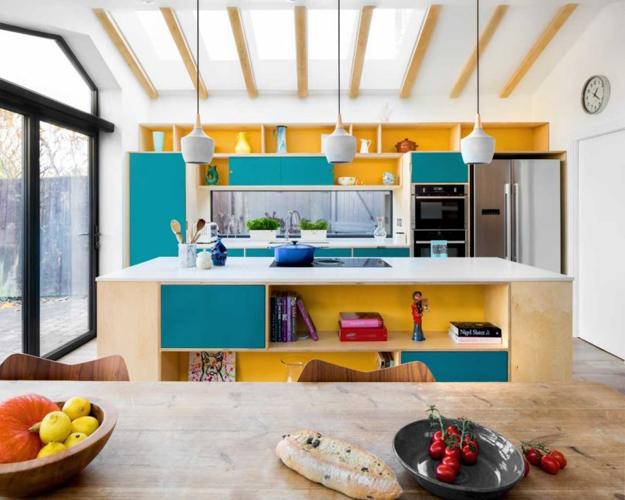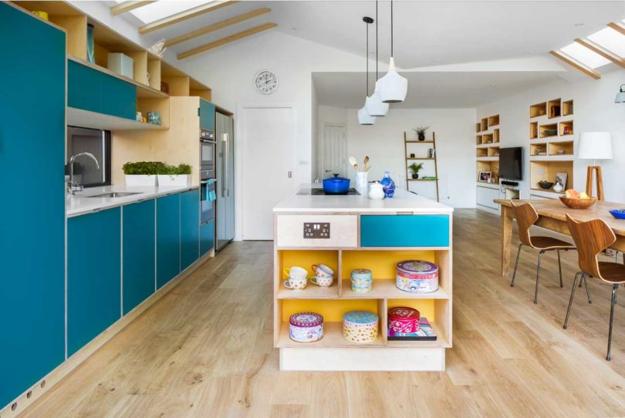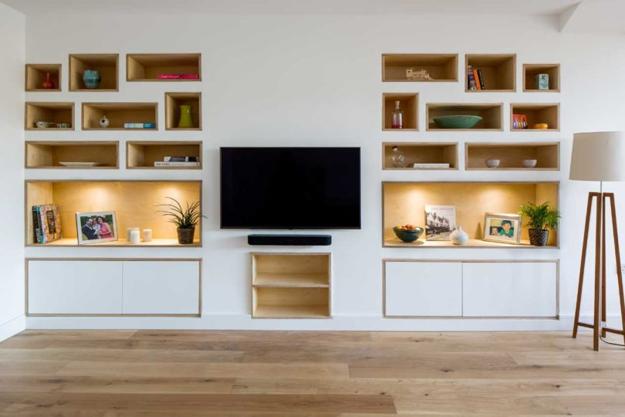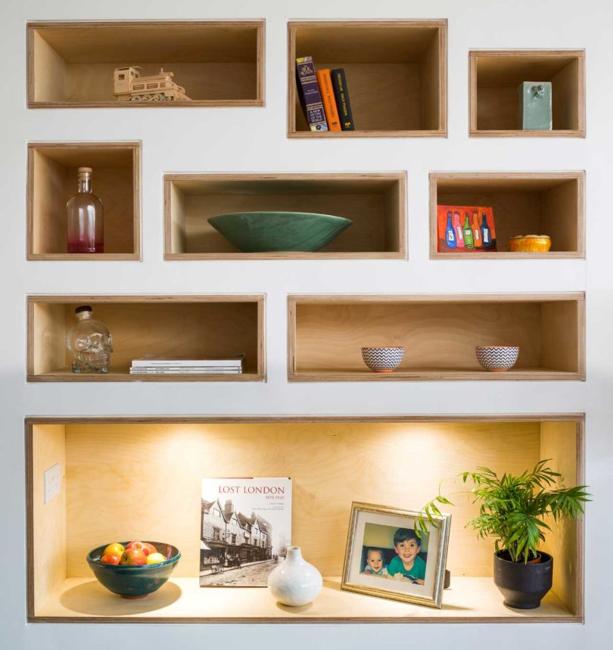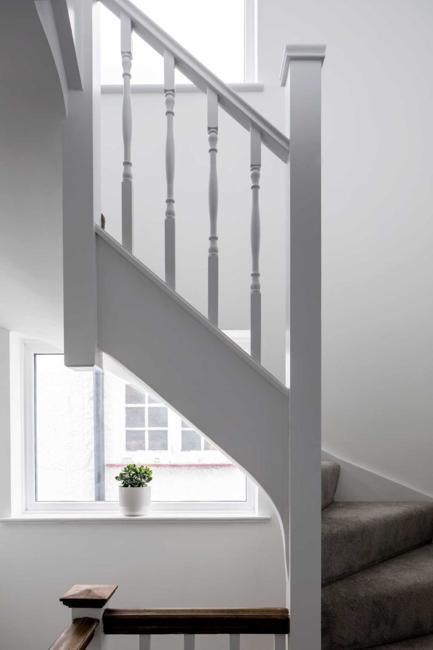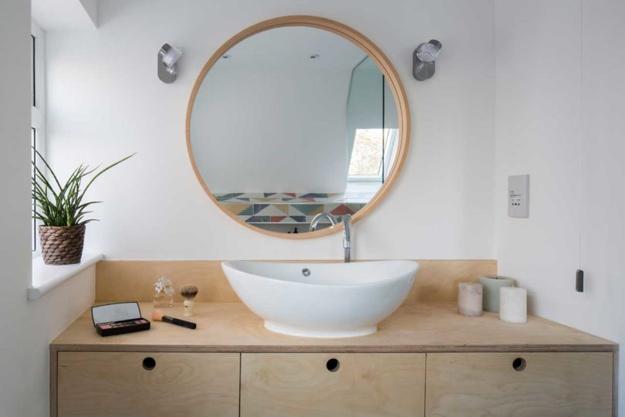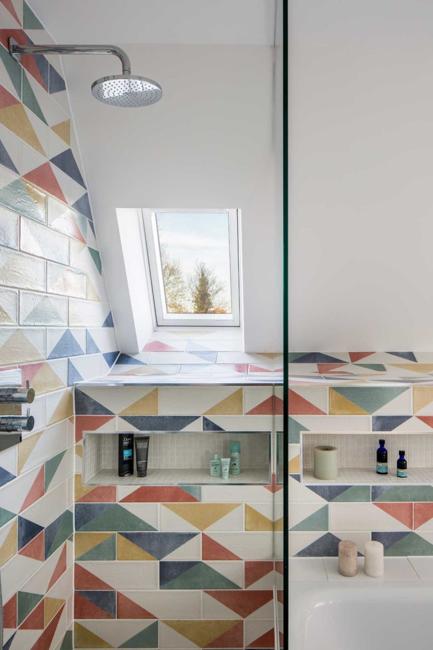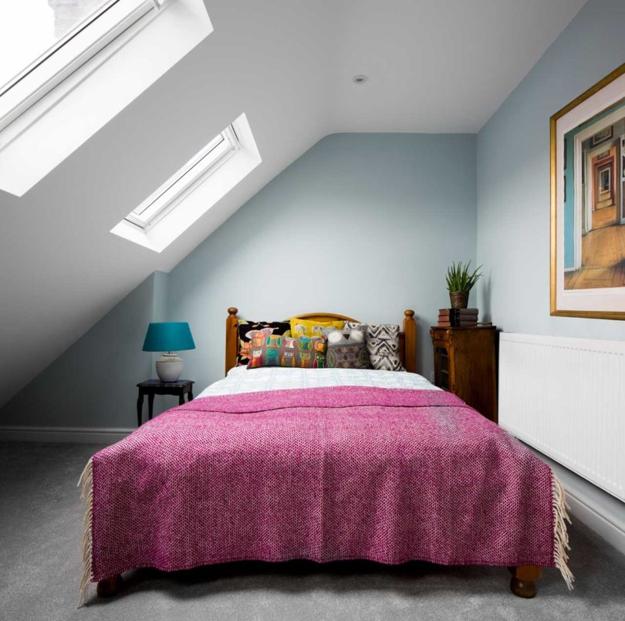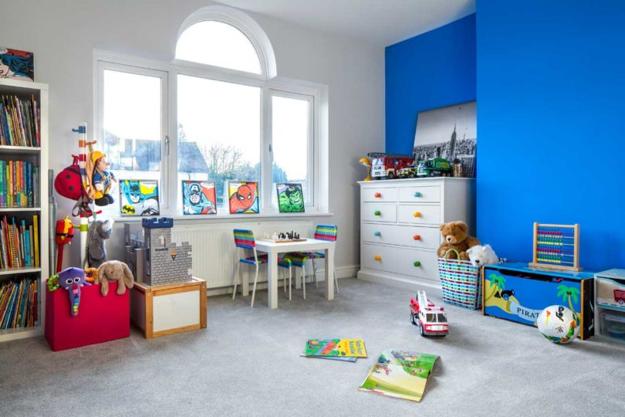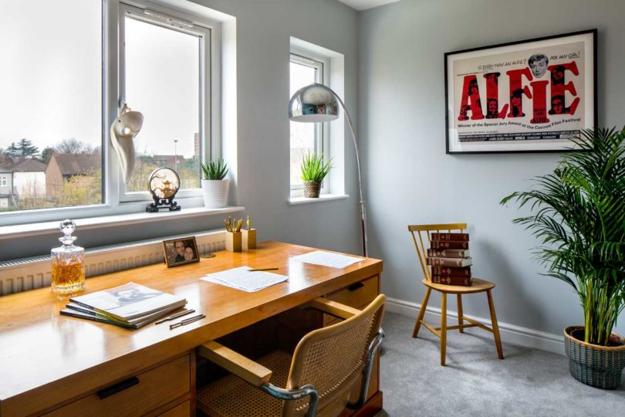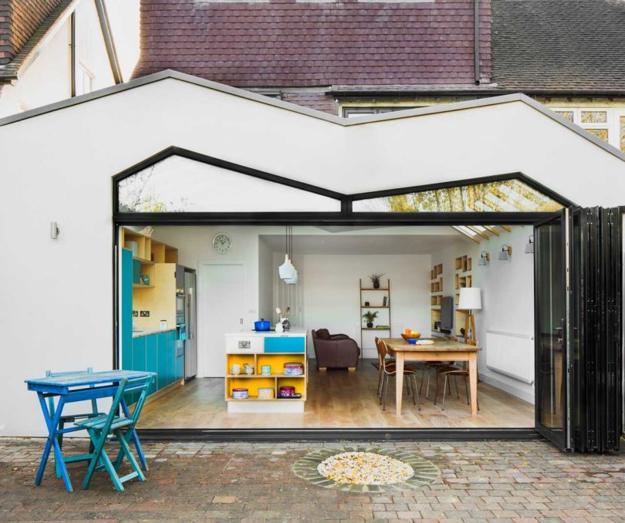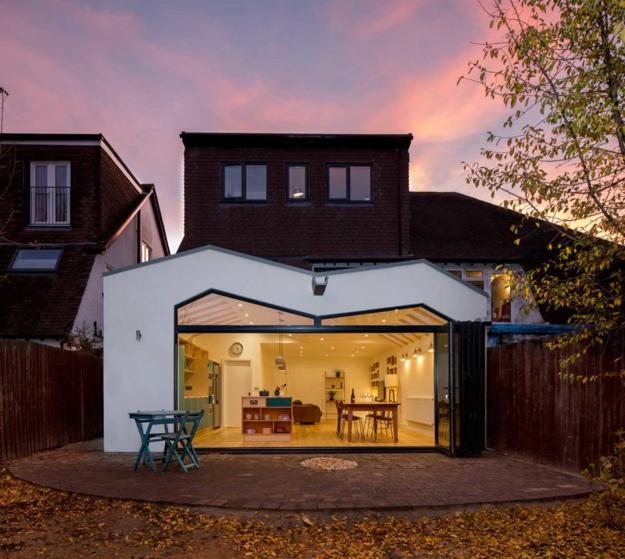 Bright home interiors and amazing views of the ocean make this beach house a dream place. Large windows, light, neutral room...