Glass Wall Ideas for Exquisite and Spectacular Bathroom Design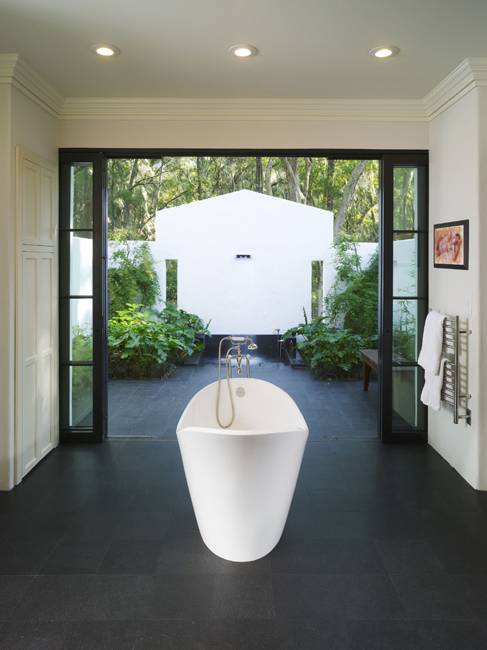 DECORATING SMALL APARTMENTS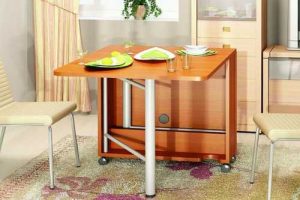 Modern bathrooms with large windows and glass wall design ideas that connect home interiors with beautiful gardens bring vibrant energy into houses and allow to enjoy exquisite bathroom design that feels luxurious and look spectacular. Traditional bathroom interiors can be transformed with glass elements, especially glass doors, large windows and glass wall design ideas, creating fabulous outdoor bathroom design inspired by Asian style bathrooms.
Glass is a fabulous design materials. It is very decorative, transparent and stylish. It can beautifully connect home interiors, including bathrooms with outdoors or stretch modern bathroom design to the garden visually. Glass makes every corner of your home brighter, more stylish, contemporary and beautiful. outdoor bathroom design and bathroom interiors with a glass wall appear luxurious and unique.
Lushome collection of modern bathroom design ideas demonstrate latest trends in outdoor bathrooms and show how to incorporate glass wall design ideas into bathroom remodeling projects. Glass makes bathroom interiors feel more spacious, stylish and bright. Glass is versatile and impressive. This material is suitable for any modern bathroom design style and works well with all other building, landscaping, exterior and interior decorating materials.
15 spectacular modern bathroom design trends
10 tips for Japanese bathroom design, 20 modern bathroom designs in Asian style
Glass walls and outdoor bathroom design ideas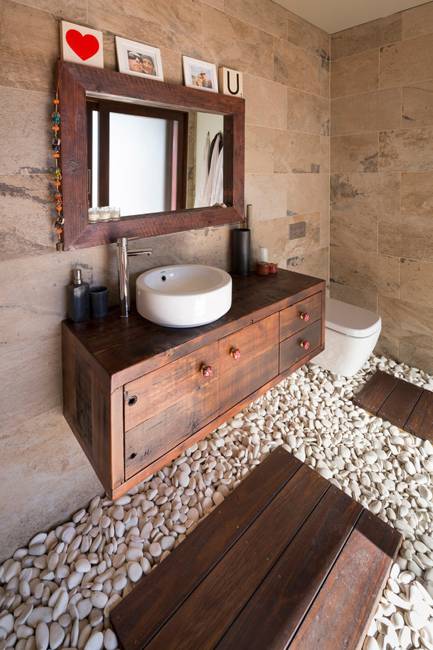 Glass elements, wall design ideas, large windows and sliding or folding glass doors provide a sleek and elegant environment and allow to connect modern bathrooms with outdoors. Glass wall design ideas are great for outdoor bathroom design and enhancing bathroom interiors with natural light from the floor to ceiling.
Glass elements blend fabulous look and functionality into outdoor bathroom design, and add chic, style and contemporary vibe to home interiors and outdoor living spaces. Glass wall design ideas, large windows, glass ceiling designs, sliding and folding glass doors and decorative panels create comfortable environment, protect from the winds and rain and bring chic into outdoor bathroom design.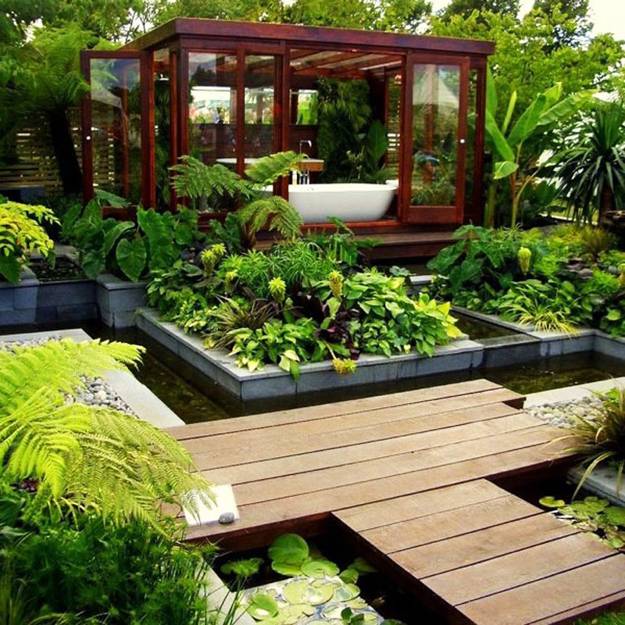 If you really want to go for exquisite luxury bathroom design, glass wall design ideas, glass blocks, decorative paneling and large windows are great alternative for your bathroom remodeling and redesign. Do not ever compromise with the quality of glass, creating truly unique, impressive and expressive outdoor bathroom design.
20 gorgeous outdoor bathroom design ideas
15 beautiful outdoor spa design ideas
Glass wall design ideas are great for outdoor bathrooms. Glass is an effective, fresh, original, practical and versatile solution for home interiors and outdoor rooms. Luxury bathroom interiors and outdoor bathrooms with glass walls are one of luxurious bathroom design trends. Glass  is perfect for outdoor bathroom design and stretching home interiors to the garden. Glass doors and glass walls are elegant, spectacular and modern ideas, preferred by elite class.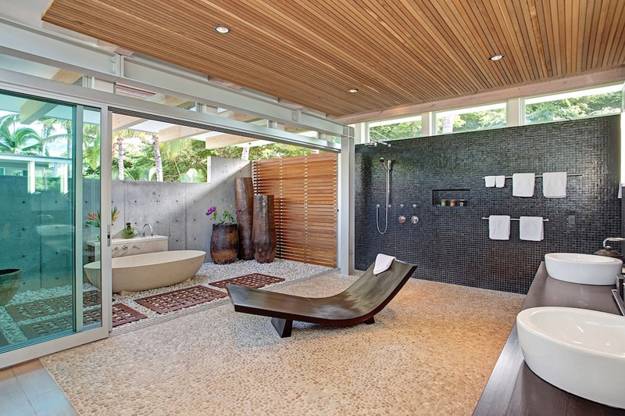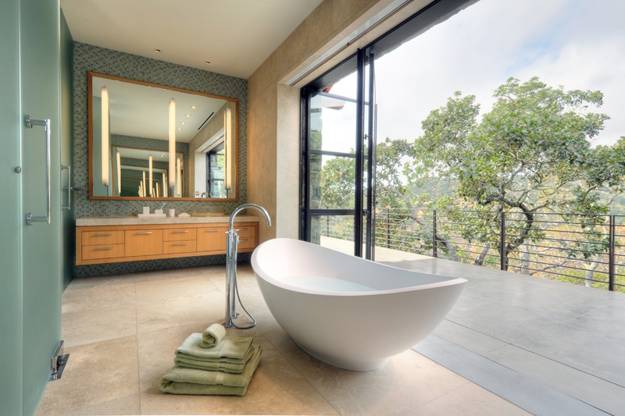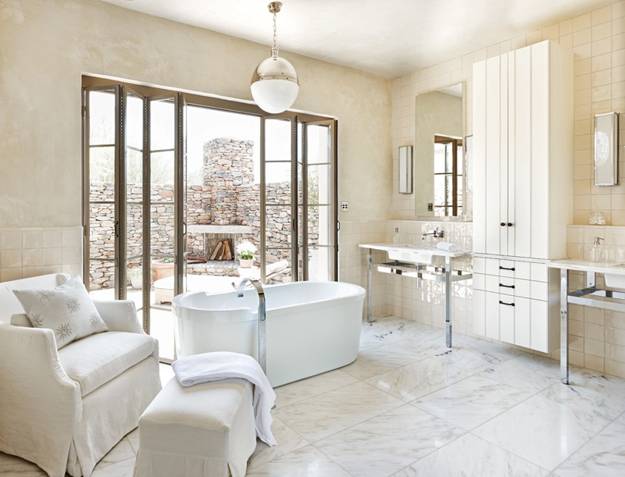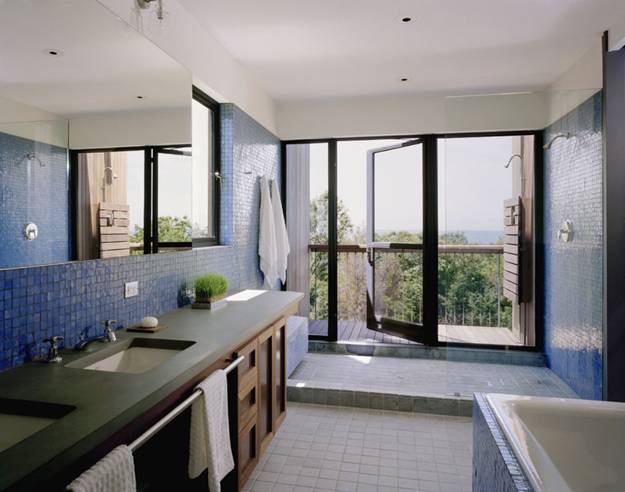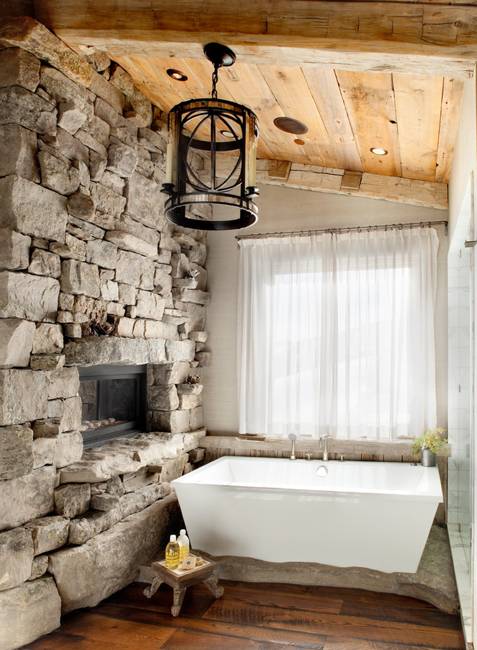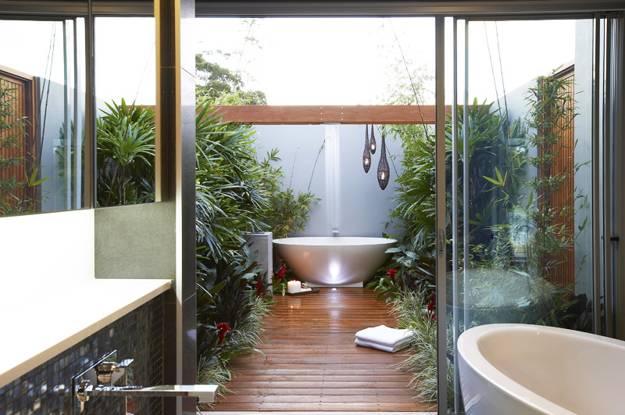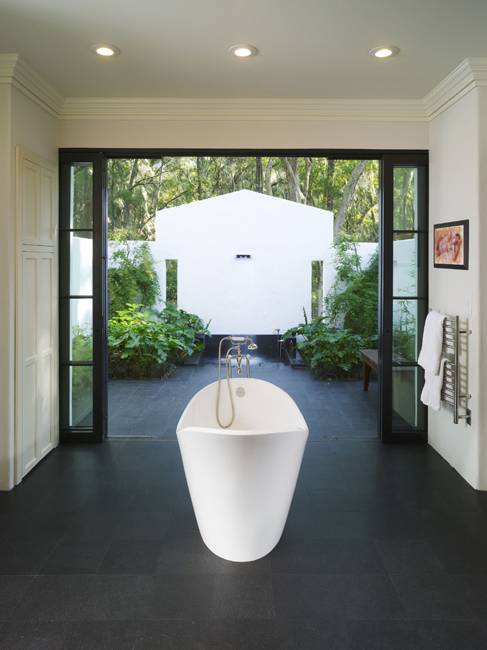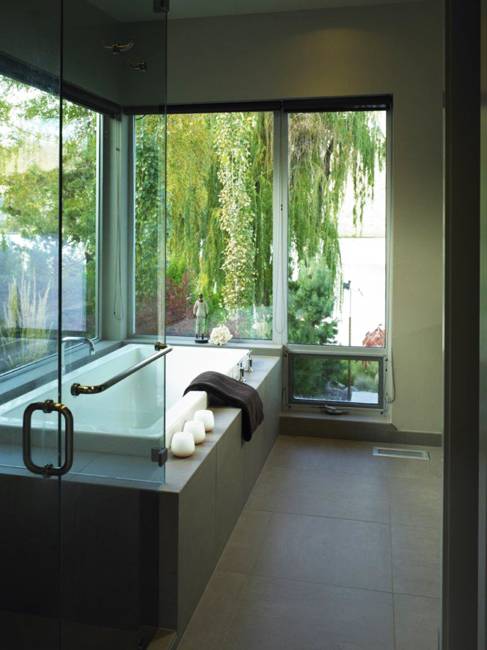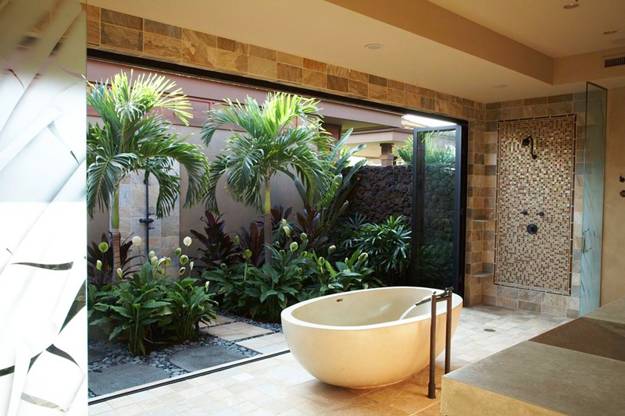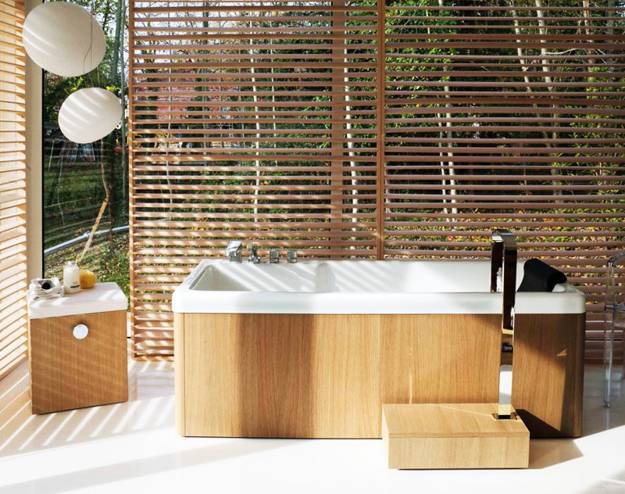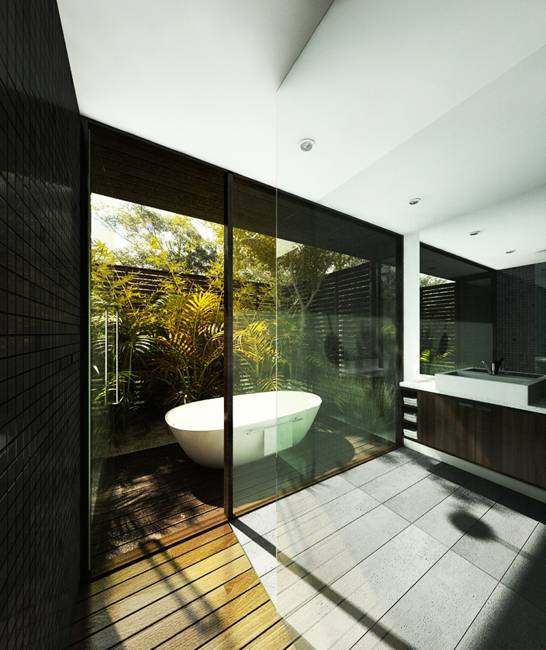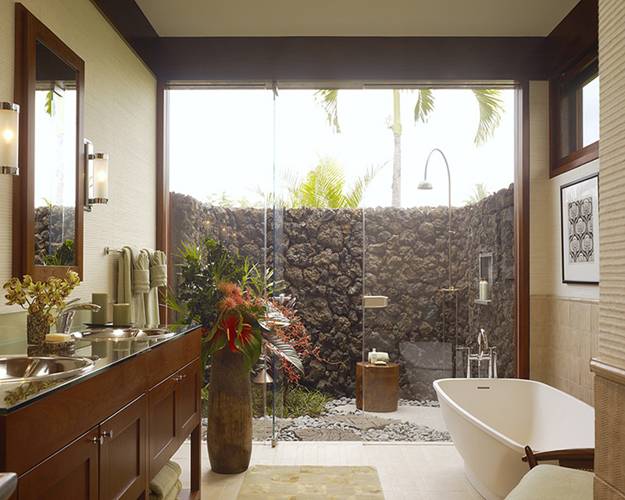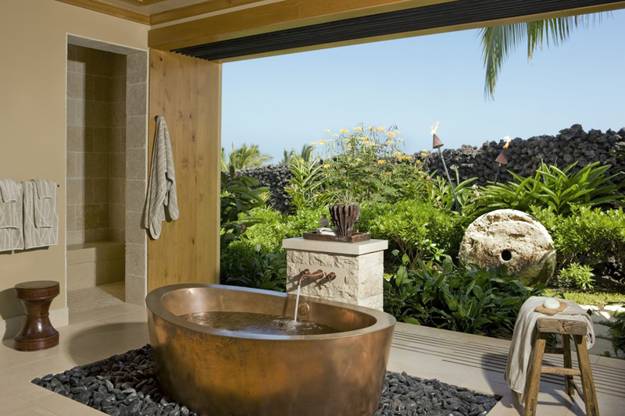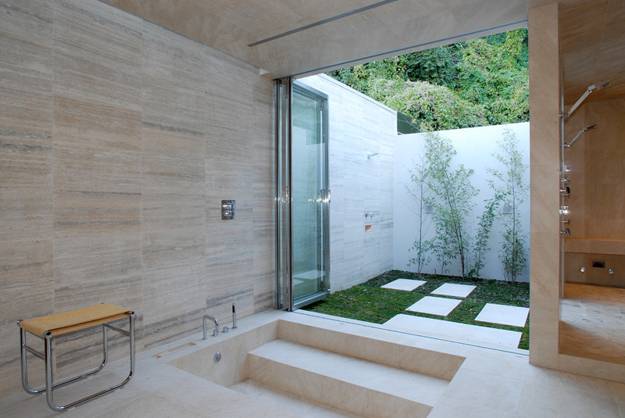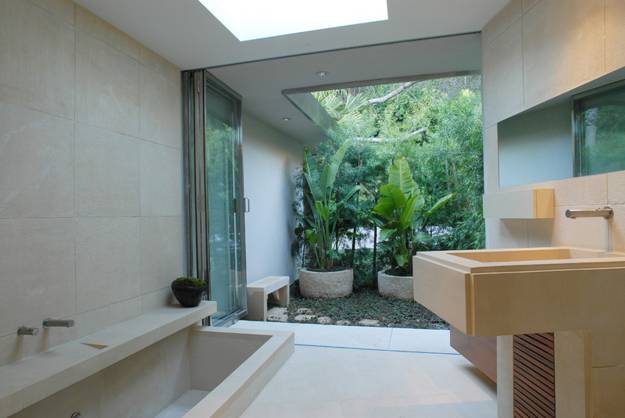 More from modern bathroom

Remodeling bathroom interiors is an essential part of creating a modern home. A beautiful, functional, well-planed, and modern bathroom design affects...