---
Glass Top Coffee Table Turned into Art Object by Spectacular Crystal Colors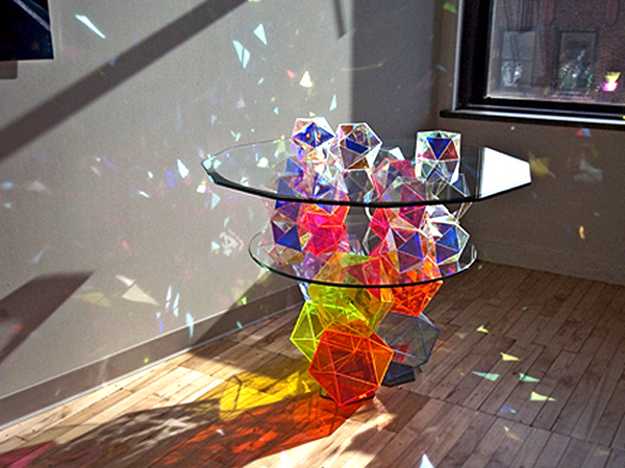 Sparkling glass top table design by John Foster
Sparkling glass top coffee table features an amazing, creative and colorful base made of colorful geometric crystals. The Sparkle Geometric Table design is a blend of transparency and color, simple lines and geometric shapes. The glass top table is an art object created by American artist John Foster.
The unique furniture design project is a creative and bright work of John Foster, cargocollective.com/. Colorful, surprising and spectacular glass top table looks like made of precious crystals, showcasing a fabulous masterpiece and a unique furniture design idea.
The glass top coffee table is a mix of rainbow colors and light that create an amazing display, adding festive mood to any interior decorating. The original and very decorative furniture design idea skillfully merges the transparent materials, glass and acrylic plates that are polished to shine, with bright rainbow colors.
Unique furniture design idea, colorful glass top coffee table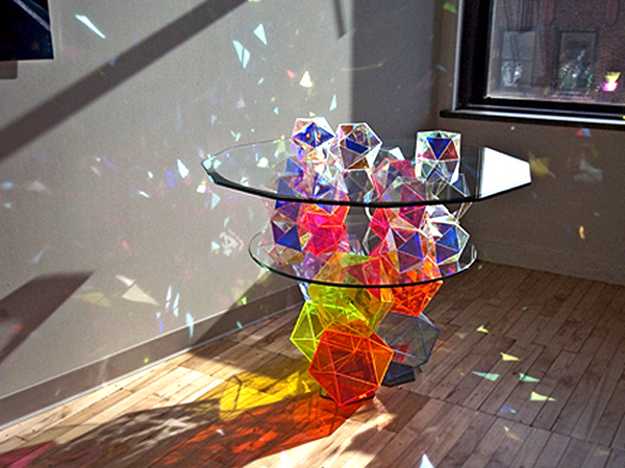 The glass top table sparkles in the sun like rock crystals. The coffee table is a true room decorating jewel, a fun furnishing item that creates gorgeous sparkling and colored shadows, adding a light and artistic design to interior decorating.
Very decorative, weightless and fragile, this glass top table is a practical and functional furniture item. Perfect as a living room coffee table or side table, it can be used for serving drinks and food or displaying interesting accent pieces and small artworks, like flower arrangements, glass figurines, photographs or greeting cards in elegant frames.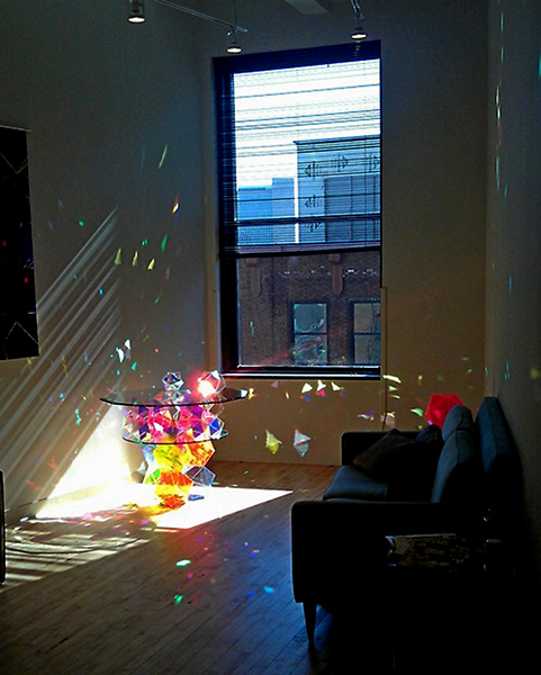 The Sparkle Geometric Table is versatile and can be used for any room decorating. The glass top coffee table looks fantastic as a single furniture piece and works well as a decorative element complimenting existing interior design and decor.
Colorful crystal chandeliers, modern lighting fixtures
Glass top table Layer, Italian furniture design idea
Seven color upholstered furniture set with a glass top coffee table
The sparkling glass top coffee table was one of the museum's exhibits. Today this fantastic, colorful and unusual round glass table shows its splendor on the website of artist John Foster.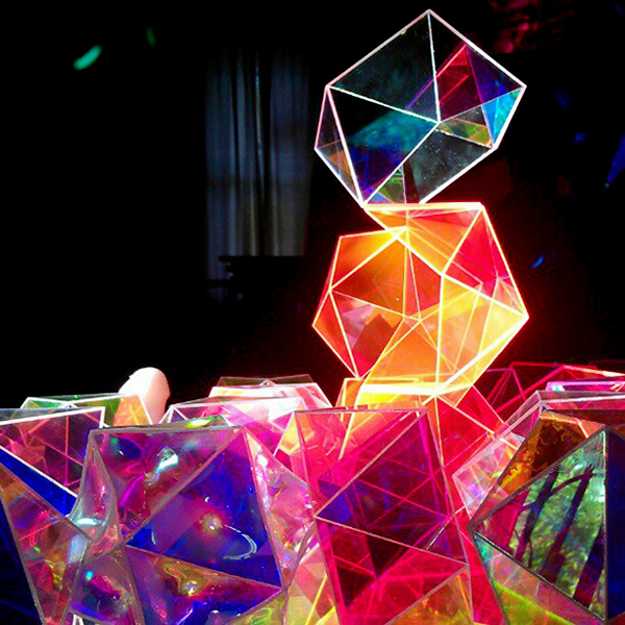 by Ena Russ
last updated: 17.04.2013