Glass Floor and Unusual Architecture Add Flair to Bright Small Home Interiors in Belgium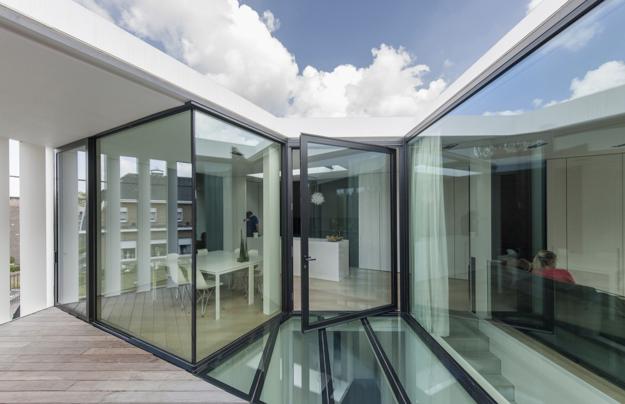 Glass floor and wall design help create bright and modern home interiors
Located in a quiet area, the House K shows off its unusual striking architecture and surprise with glass floor design which adds more light to modern home interiors creating a bright, wlwgant and pleasant small home for a family with kids.
The House K is designed by GRAUX & BAEYENS Architecten www.graux-baeyens.be , and offers a modern family home equipped with everything that reflect high living standards. The owners requested a building that would provide enough light and pleasant views, but without compromises their privacy.
The modern architectural design features large windows, glass floor and unusual shape that creates unique house exterior with light brown, beige and gray bricks. This decorating material was chosen for the house exterior giving a nice modern finish, elegantly contrasting with white and black aluminum elements.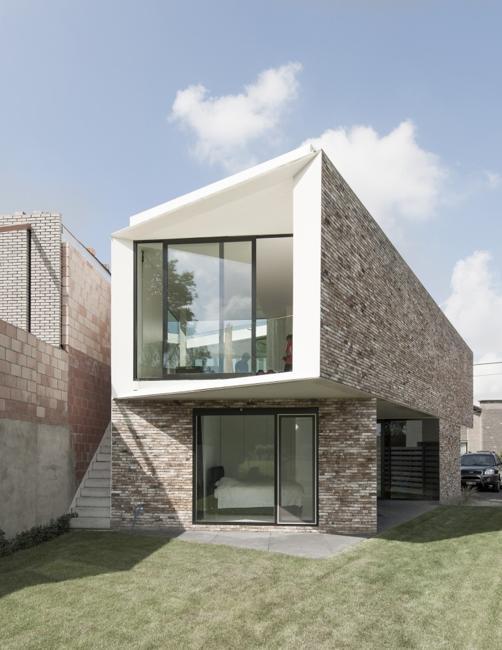 Modern interior design brightened up with light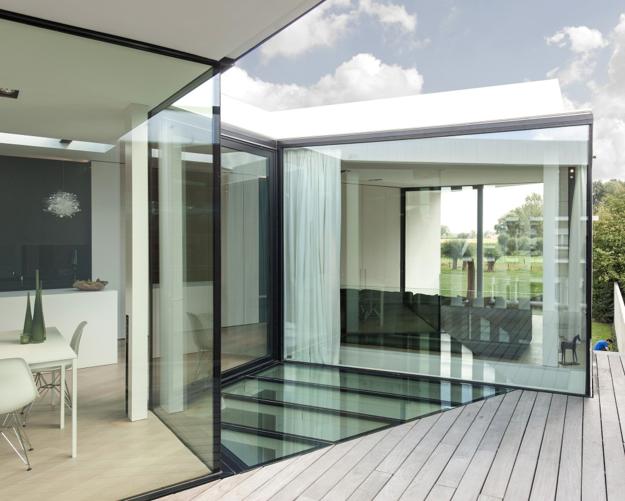 The limited living space was stretched into a patio, adding the beauty, light and functionality to home interiors and creating a bright home. The southern sunlight invades deep into the modern house., warming up home interiors.
The living areas at the top floor are linked to a south facing terrace. The small terrace at the rear of the house offers the nice views of the wooded area. The entrance, sleeping area, bathroom and storage room are located on the ground floor.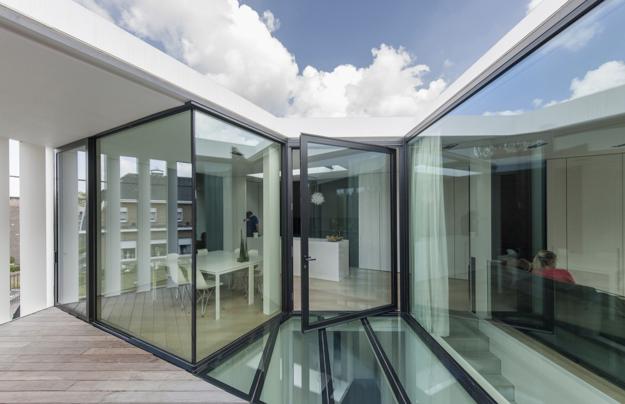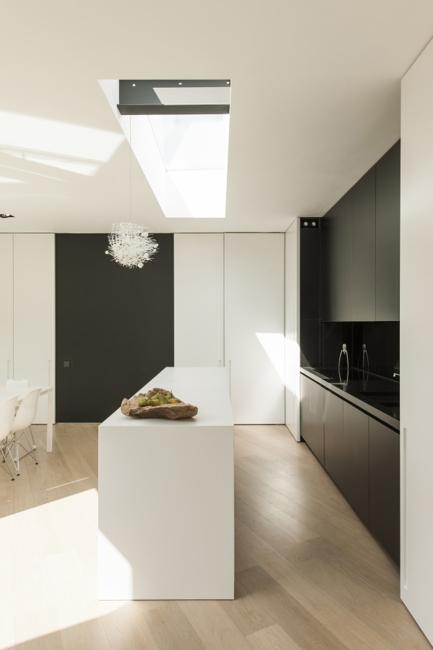 Glass floor and wall design ideas
25 glass floor and ceiling designs opening and enhancing modern home interiors
Glass block wall design ideas adding unique accents to eco homes
Modern house design with a glass enclosure integrated into Canadian landscape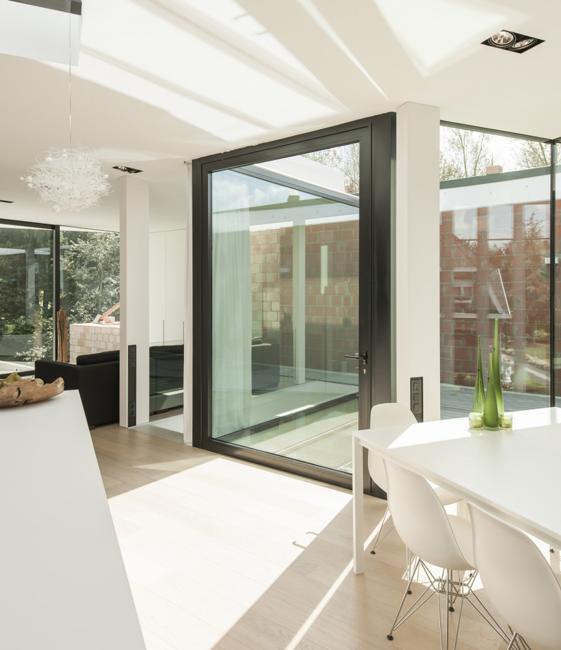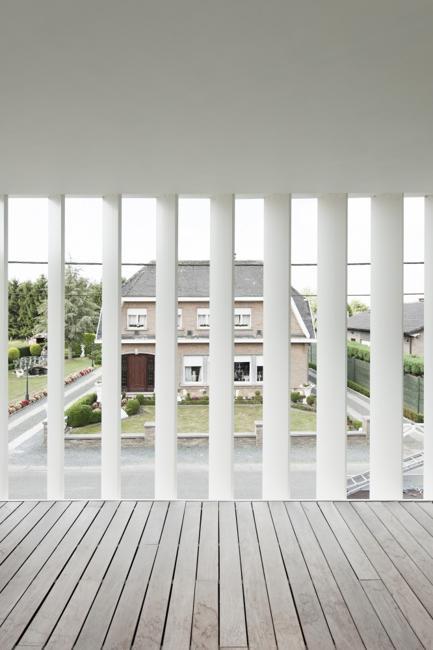 Modern house exterior design with a small terrace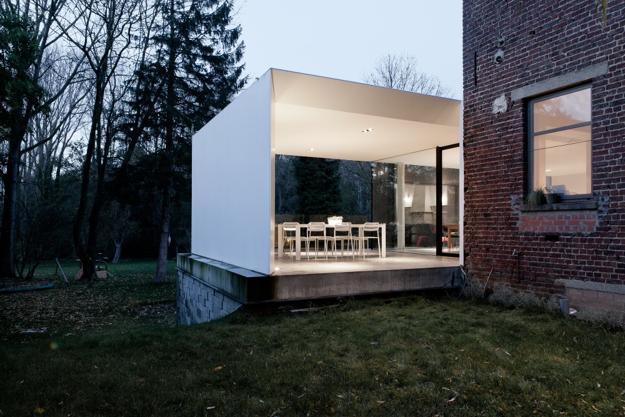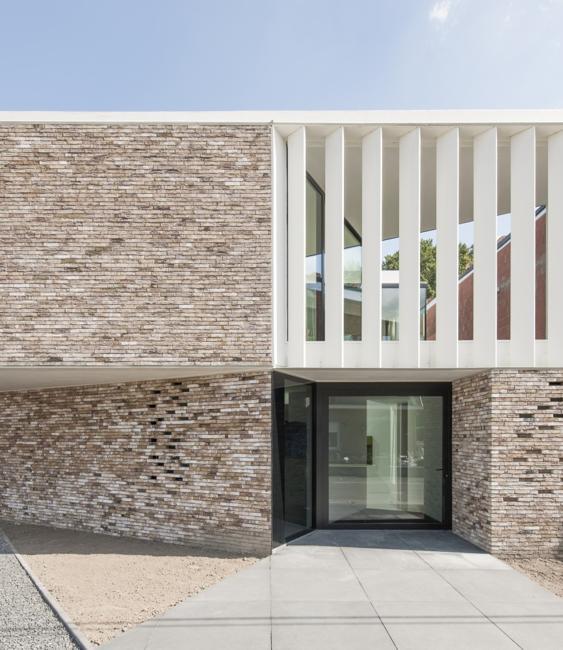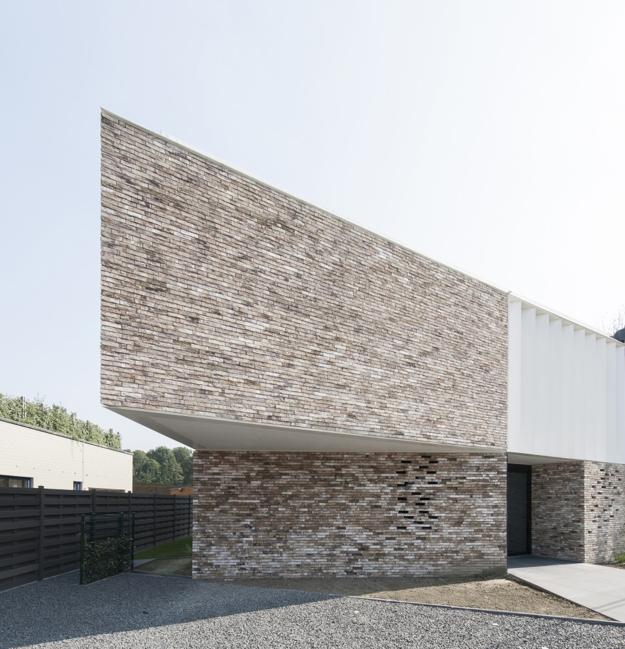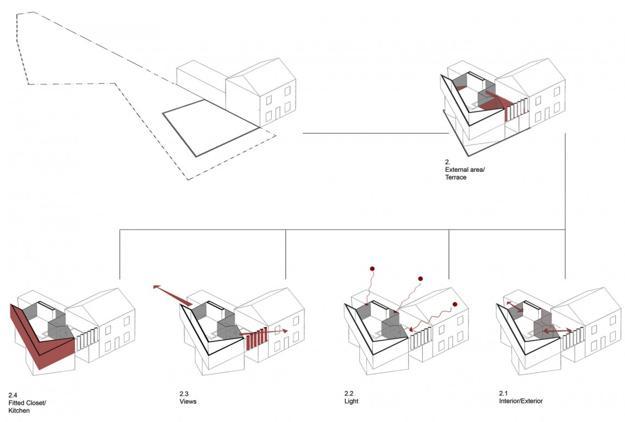 From traditional ceramic tile designs to trendy wood-like, shiny metal, and mesmerizing glass, there is seemingly unlimited ways to brighten up...