Modern House Design with Glass Enclosure Integrated into Canadian Landscape

Interior Design Ideas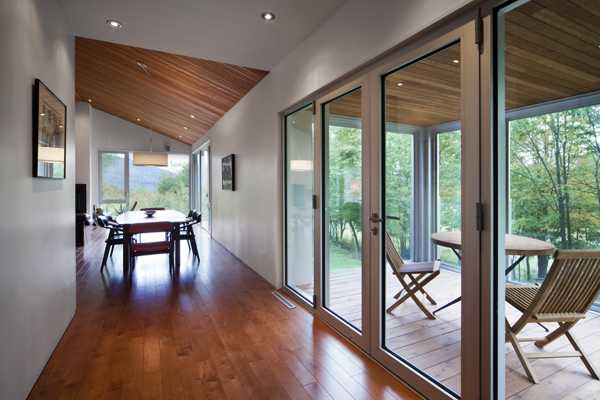 CHRISTMAS TREE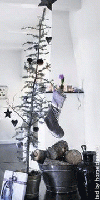 A house design with a box-like glass enclosure, large corner windows, and a wooden exterior shows a unique character. Gray color and traditional architecture look unusual with the innovative, sticking out glass room bringing more light into home interiors and providing gorgeous views of picturesque surroundings. Spacious and cozy interior design with wood floors and ceilings create beautiful rooms. Large glass elements create an incredible connection with nature stretching modern interiors outdoors.
The modern home offers a beautiful retreat. The peaceful home is a perfect place for ultimate relaxation and rejuvenation. The Bromont Residence is an original project by Blouin Tardif Architecture-Environnement design bureau, www.btae.ca/. This modern Canadian home is located on a sloping lot and envisioned as a peaceful cottage inviting people to blend with nature and enjoy the peaceful countryside.
The modern house is built with wood and glass. The exterior design is harmoniously integrated into the surrounding landscape, creating a minimal impact on the environment. The classic design with large windows looks contemporary while offering warm and comfortable home interiors and the luxury of gorgeous views and a peaceful lifestyle. Glass enclosures, floor-to-ceiling glass panels and glass walls are modern interior design trends that help create spectacular rooms with panoramic views.
Balcony enclosure and decorating ideas, 22 small sunrooms
Inspiring home additions, old house renovation and interior redesign by Lacroix Chessex
Traditional home design with glass enclosure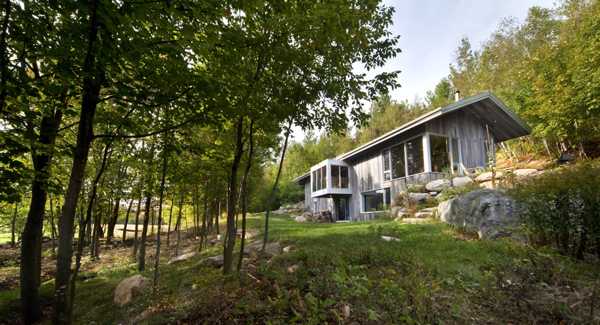 Large windows allow sunlight to penetrate into the living spaces creating bright, spectacular, and comfortable rooms with the warm wood floor and ceiling designs. The upper level of the residence features a living area with the traditional functional decor. The modern interior design focuses on a beautiful panoramic window, sliding glass doors and glass walls of the enclosure merging the rooms with the natural landscape.
Wood floor and ceiling designs create the incredibly comfortable interior design. Wood looks harmonious with lush greenery of mature trees surrounding the house. Glass elements emphasize the elegant simplicity of the house design and splendid beauty of the forest. Glass increases home appeal and gives a contemporary flavor to interiors.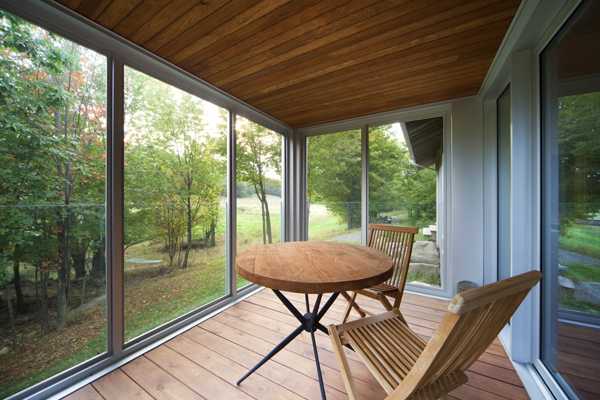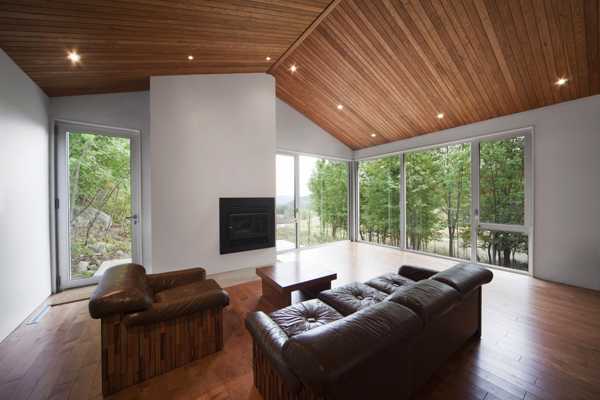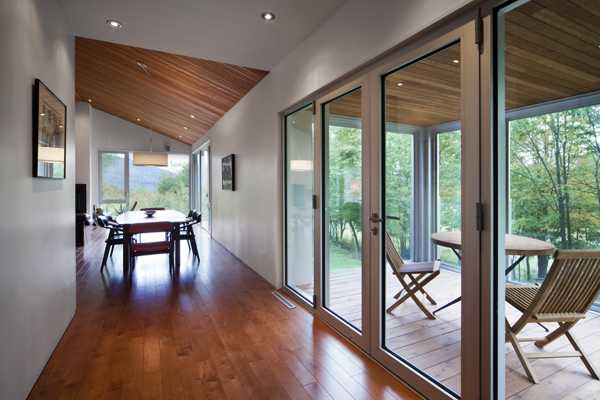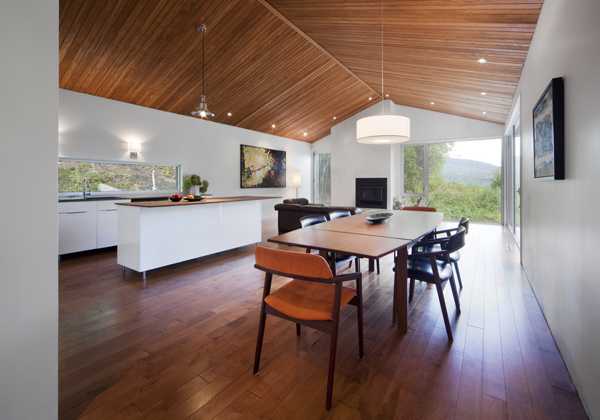 From traditional ceramic tile designs to trendy wood-like, shiny metal, and mesmerizing glass, there is seemingly unlimited ways to brighten up...