Gerbera Flowers Bringing Joy and Color into Interior Decorating

Decorating Ideas

Plants and Flowers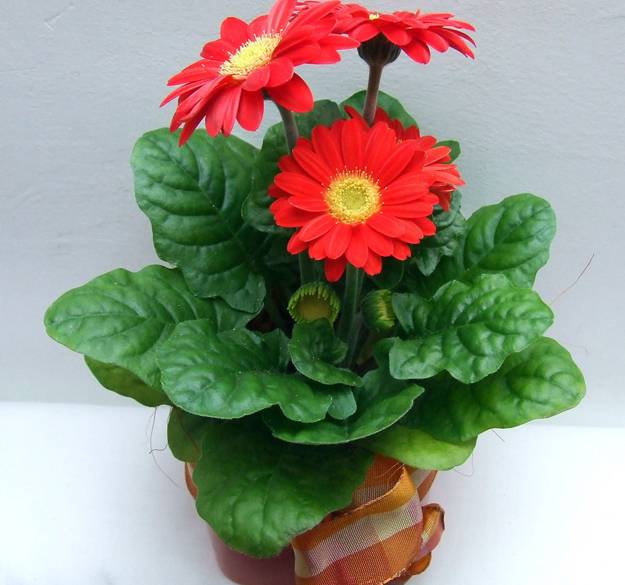 window decorating ideas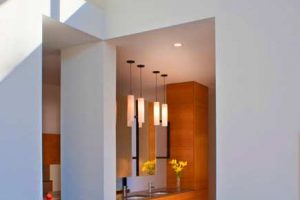 Interior decorating with flowers are pleasant, bright and inexpensive. Interior decorating with flowers is beautiful and inexpensive. With all gorgeous textures and colors, from yellow to pink, purple, orange and red, Gerbera flowers evoke happiness and bring joy into rooms, enhancing modern interior decorating in eco style. Lushome shares a collection of these beautiful flowers that make fantastic home decorations and versatile eco gifts.
Gerberas are perennial flowering plants with large flowers in bright colors. The beautiful flowers are from South Africa and Madagascar, tropical countries in Asia and South America. These beautiful flowering plants come from the family of Sunflowers, Daisies and Asters, bringing exotic and spectacular flowers into garden design and interior decorating around the world.
Gerbera flower symbolism bring meaning into modern interior decorating and garden design. THese spectacular and colorful flowering plants symbolize innocence, beauty and purity, and are great for outdoor rooms and interior decorating for special events. Daisies are symbolic to elegant beauty and harmony. Gerbera flowers hold a meaning of cheer and joy which derives from bold colors of these beautiful flowers.
Elegant flower arrangements and table centerpiece ideas for spring decorating
Colorful interior decorating with gerberas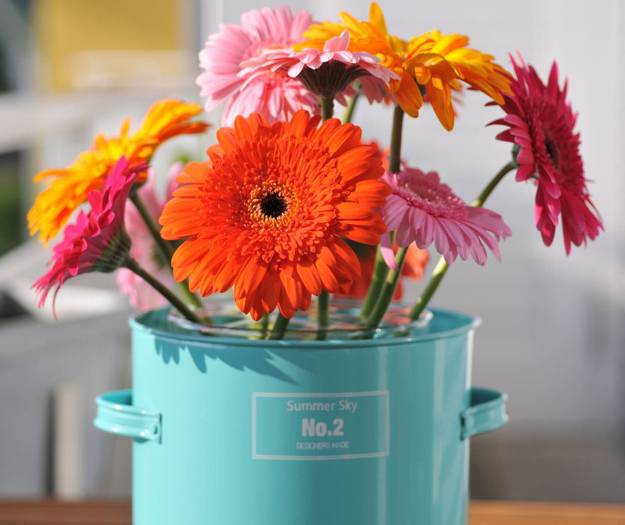 Gerberas are very commercial flowering plants. These bright and beautiful flowers are popular choices for garden design and interior decorating. Gerberas look impressive and pleasant, and create gorgeous flower arrangements, especially in combinations with roses, daisies, carnations, tulips, chrysanthemum and green branches, perfect for modern interior decorating in eco style.
These amazing flowering plants are great for natural garden design. The beautiful flowers attract bees, butterflies and birds, add colorful accents to garden design, and allow to create bold and beautiful flower arrangements for decorating outdoor rooms.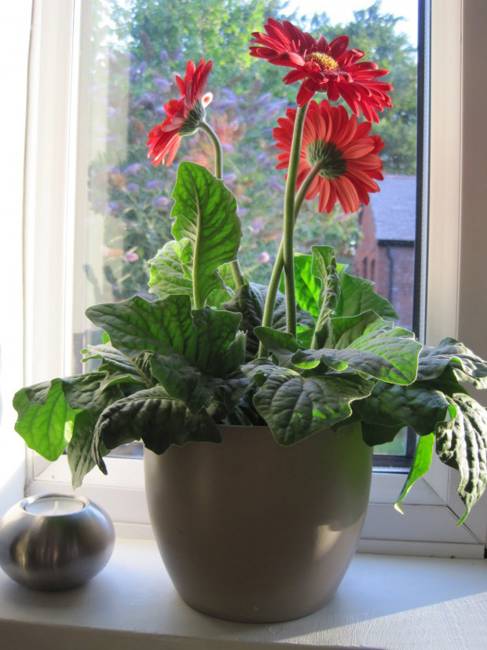 Gerbera flowers have a long vase life and are a great way to add colorful flower arrangements to any interior decorating. Gerberas look like daisies, but bring rich yellow, pink, purple, orange and red colors that beautify outdoor rooms and interior decorating. Gerbera flowers are large and very attractive. Gerberas ome in different types and make fantastic natural accents for interior decorating in eco style.
20 floral table centerpieces and coffee table decoration ideas
Creative flower arrangements, eco gifts and floral table centerpieces
Table centerpieces and flower arrangements with gerberas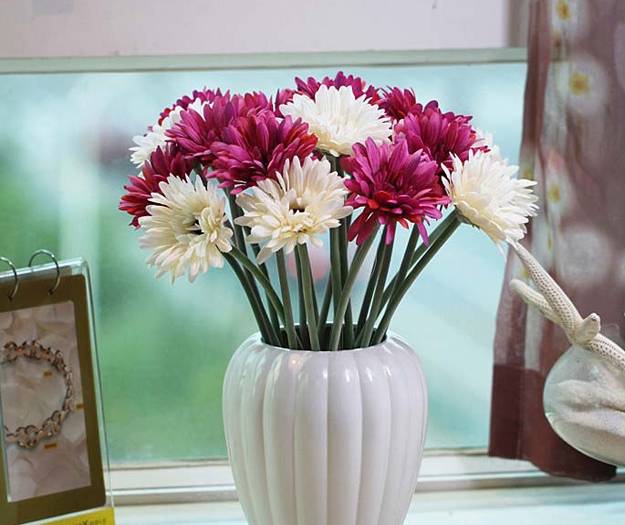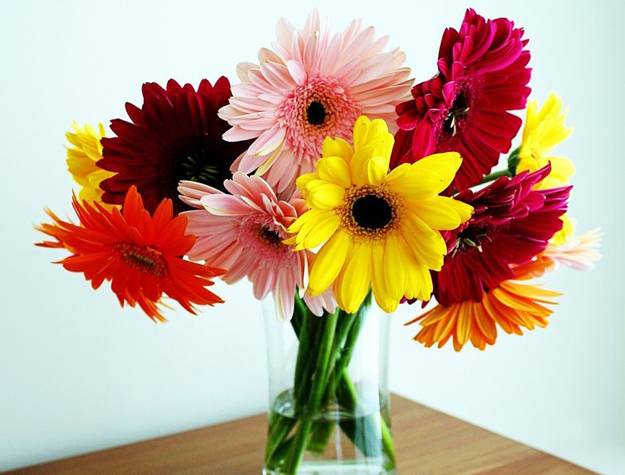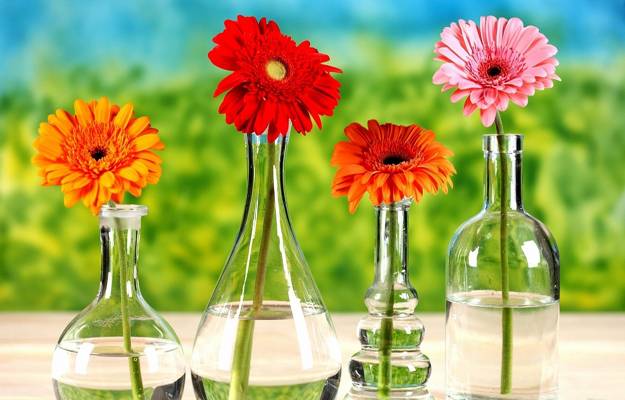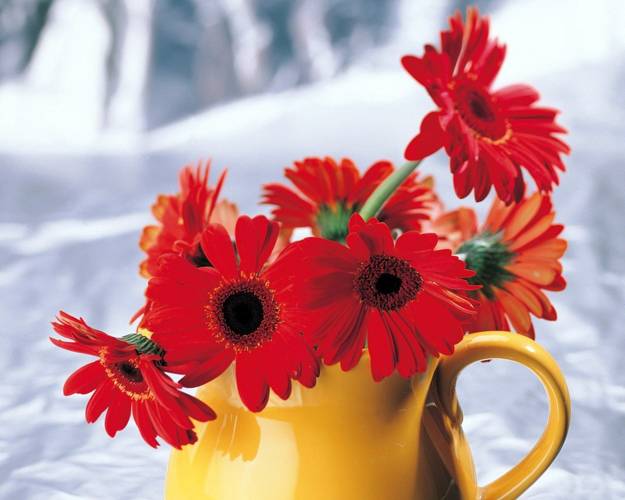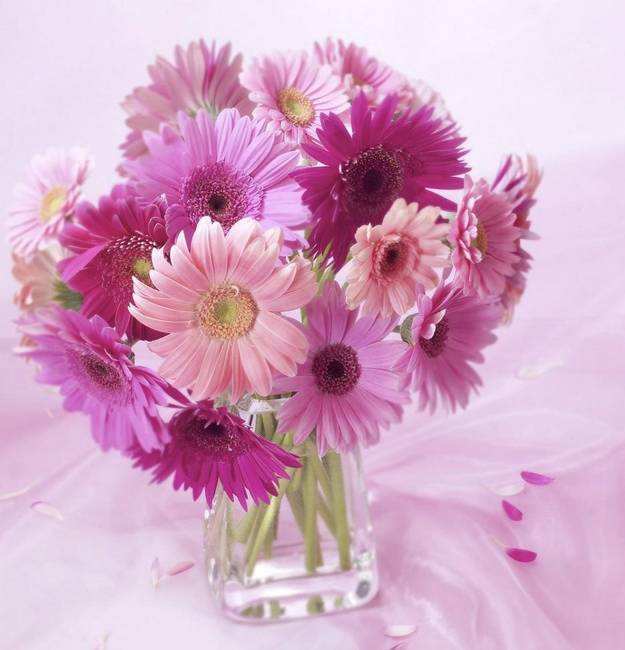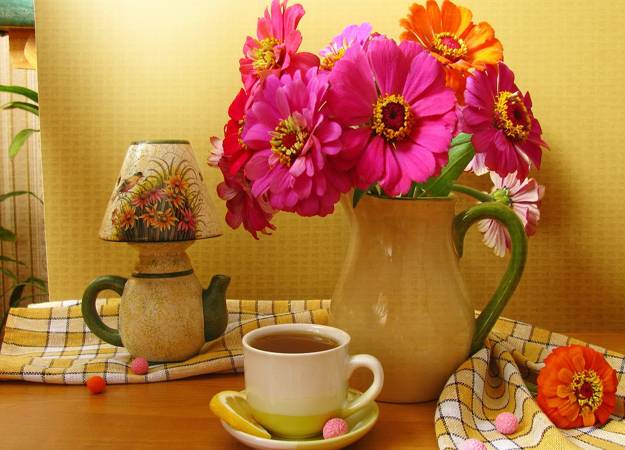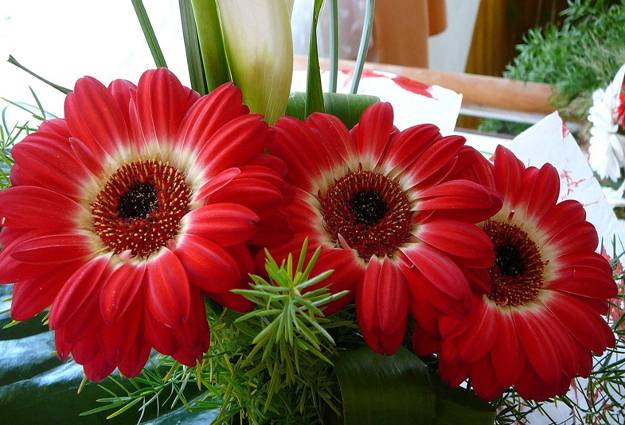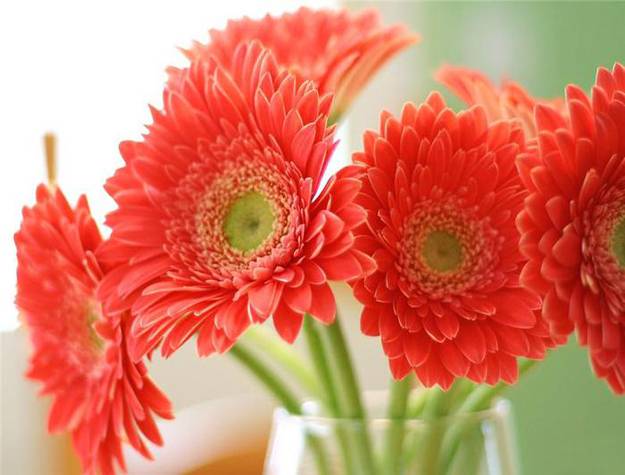 Growing gerbera flowering plants in pots
Growing gerberas in flower pots or in a garden is not difficult. These flowering plants grown from the seeds in moist soil mix. When watering gerberas, it is important to add water to the drain out of the pot. Gerberas beautifully grow in small pots and into flower beds, bringing joy and optimistic colors into life, enhancing interior decorating and outdoor rooms with elegant and bright flowers.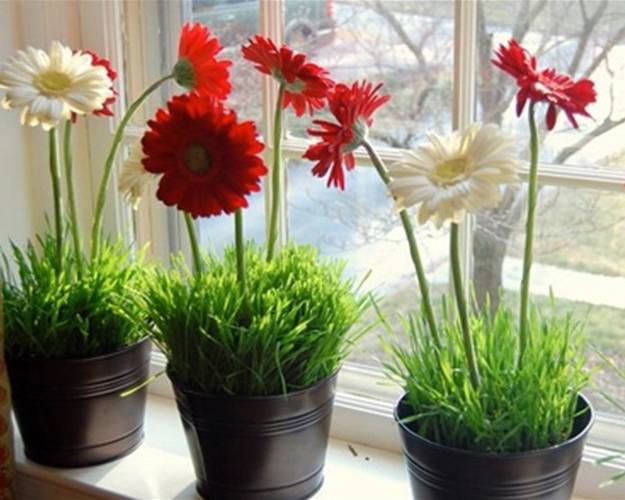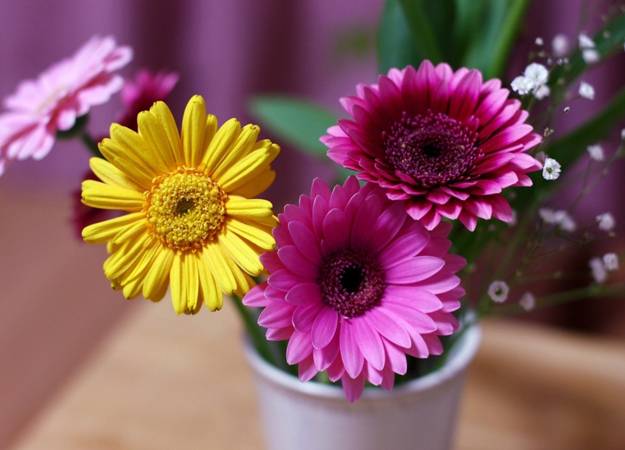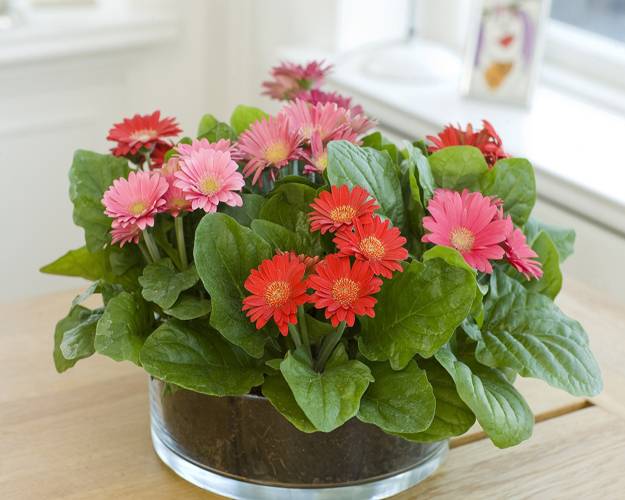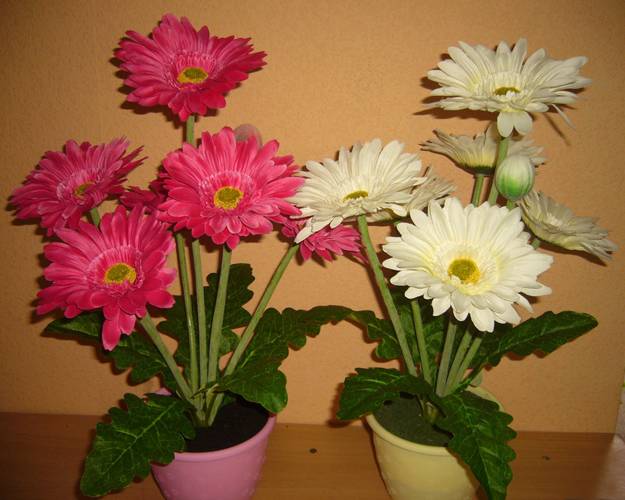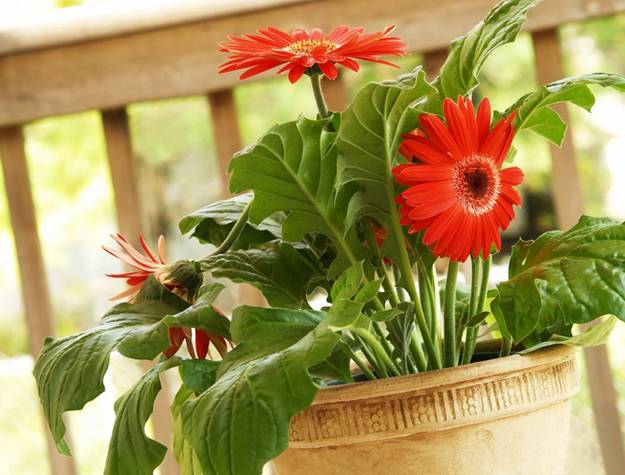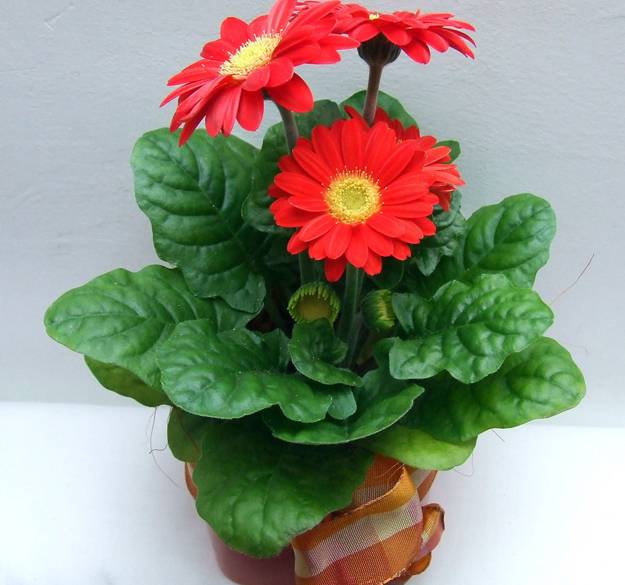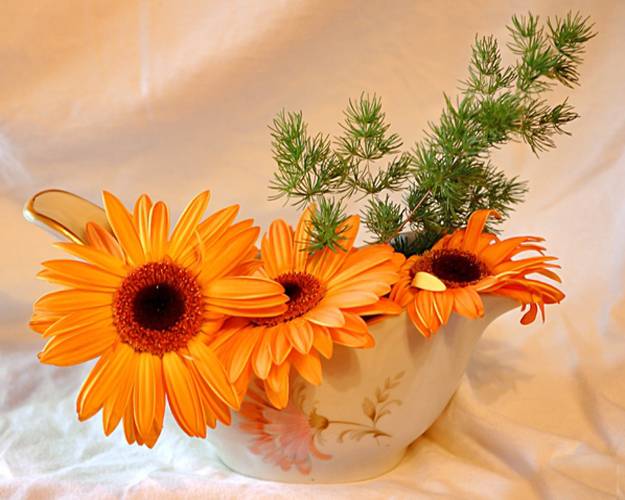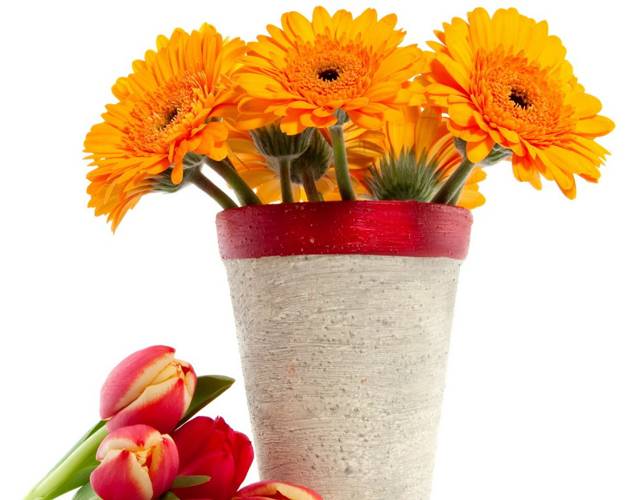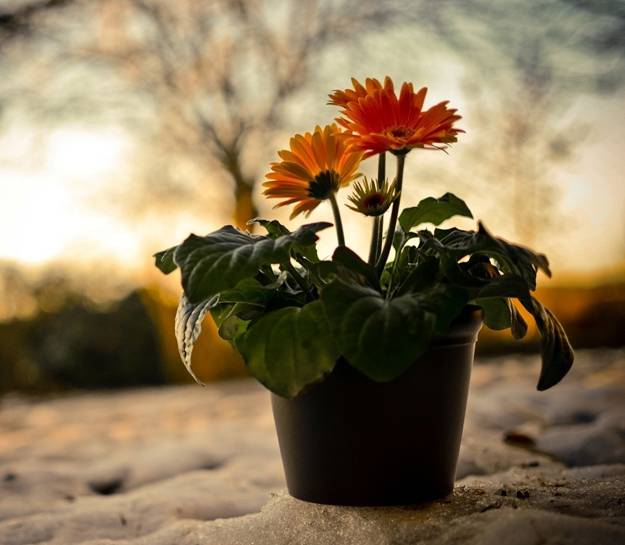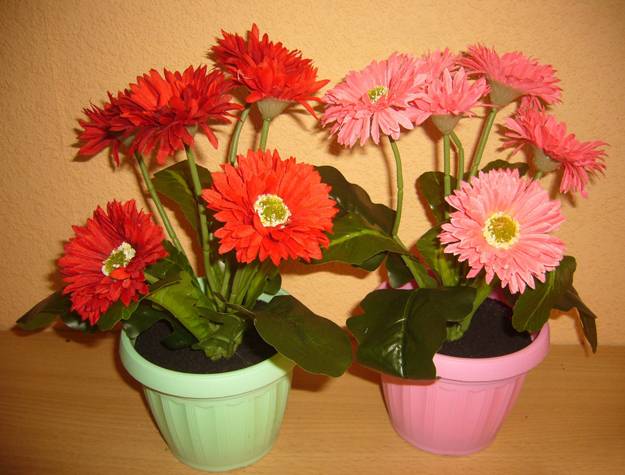 More from home decorations

What time is it? It's singing bird o'clock! This unique timepiece is bringing the fresh vibe into spring decorating, making elegant...
and enjoy free articles sent to your inbox