Floating Shelf with Sliding Drawer for Small Storage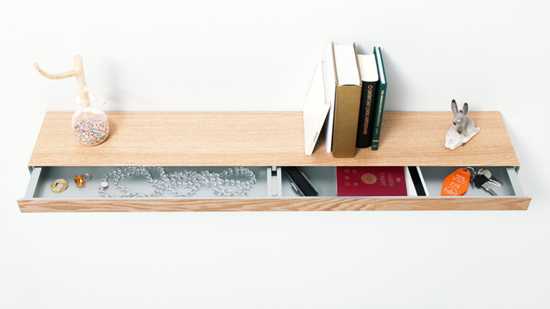 Unique furniture design ideas, wall shelf with a drawer
CHRISTMAS TREE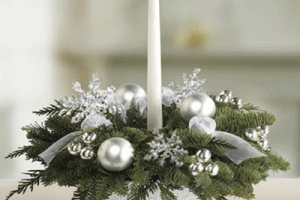 Floating shelf with a drawer is an interesting wall shelf design idea. Simple and elegant wooden shelf looks like an ordinary wall shelf, but hides a convenient small drawer that can be opened with a magnetic key and a sliding mechanism.
Clopen Shelf is made of ash veneer and features an aluminum frame. The width of the shelf is 23 cm (about 9 inches), and a sliding drawer creates a secret place to hide small items and doubles the storage space. The Clopen Shelf is 34mm ( about 1 1/5 inches) thick.
Torafu architects are constructed this unique wall shelf from elaborate aluminum parts, clad with sliced veneer to give it the look of is fabricated from natural wood shelf.
5 unique wall shelves for modern interior decorating
Wooden book shelves, creative bookshelf design ideas for modern interior decorating
Small storage furniture design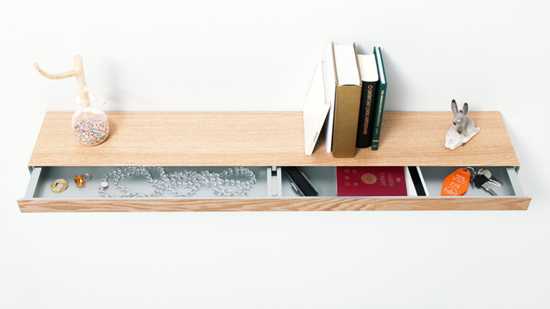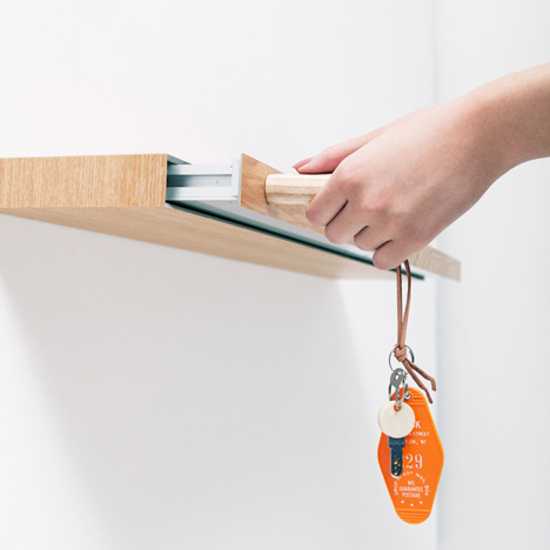 The wall shelf with a sliding drawer is great for storing compact precious belongings such as passports, jewelry, keys and other valuables.
Magnetic keys are easily detach when the drawer is closed, and it is hard to see that the wall shelf has the drawer.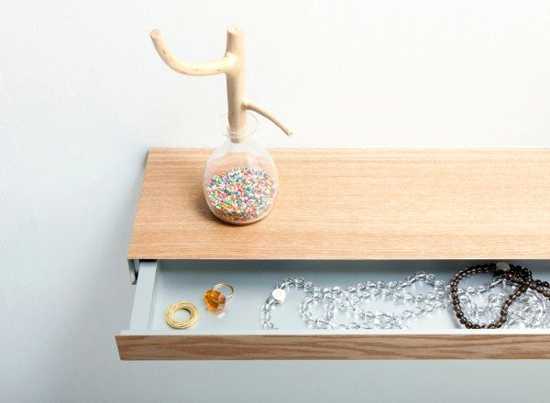 Wooden shelves are unique kitchen storage ideas that require good organization. Nobody wants to see the mess inside of the cabinets,...