Floating Hotel Presenting Great Design Idea Taken to New Level of Luxury
---
Floating hotel design ideas offer to explore unique experiences connecting people and nature in the most relaxing and luxurious ways. Built on a lake the floating hotel provides privacy and comfort for great weekends and getaways. Lushome presents this interesting concept and floating home design idea by Serbian architectural studio Salt & Water.
The floating Hotel with Catamaran-Apartments has the Millennium Yacht Design Award. The project is a creative, artistic interpretation with the aim of promoting tourism on inland waters. The Floating Hotel is a perfect solution for eco-friendly travel without any violation of the natural harmony.
The Catamaran apartments feature a living room, kitchen, bathroom, and upstairs sleeping area, floor-to-ceiling windows as well as an open-air front deck. The oddly shaped yacht rooms are designed to move slowly through the inland waters of landlocked Serbia, allowing visitors to enjoy uninterrupted views of the natural beauty around them.
25 fantastic architectural designs for Green living in floating cities
Floating houses, modern houseboats
Floating home with creative window designs and bright, modern interiors
Floating homes, contemporary home in Sweden
Floating hotel design idea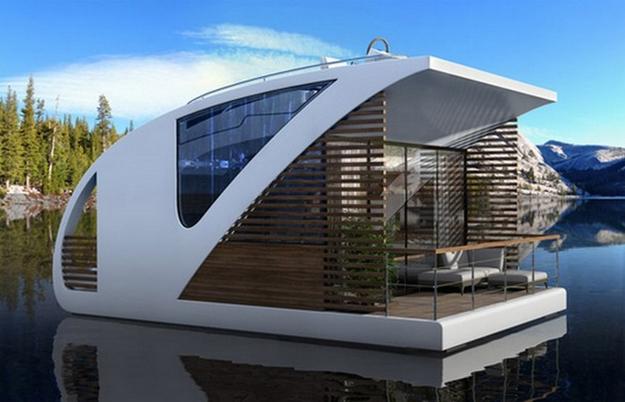 According to the designers, the structural elements are frames of nature, connecting the guests with the water and the sky. The floating hotel design is a great alternative for vacationing on the water helping isolate busy people from everyday stresses.
Despite the relatively small size of catamarans, the rooms are functional and spacious. Each apartment has its supply of water, gas, and batteries for electricity. Solar panels on the roof make the apartment design eco-friendly.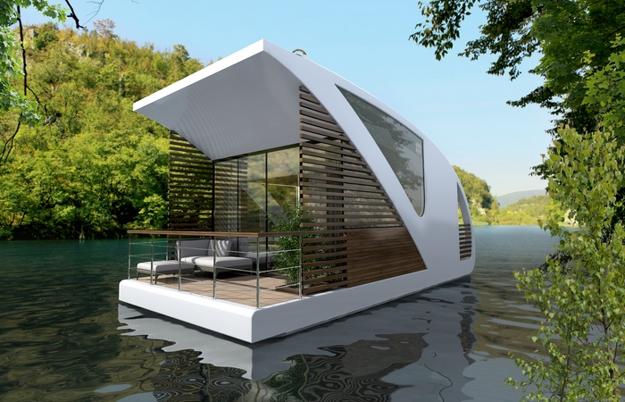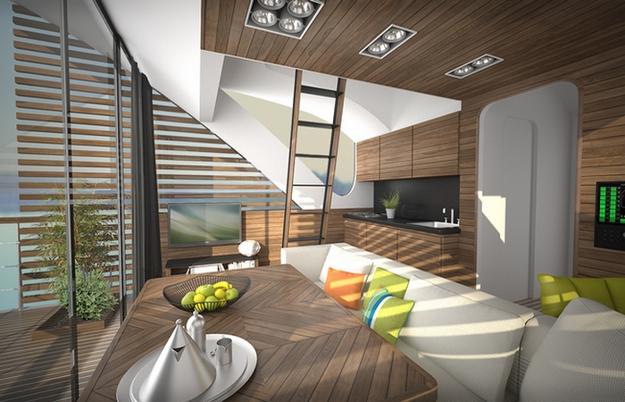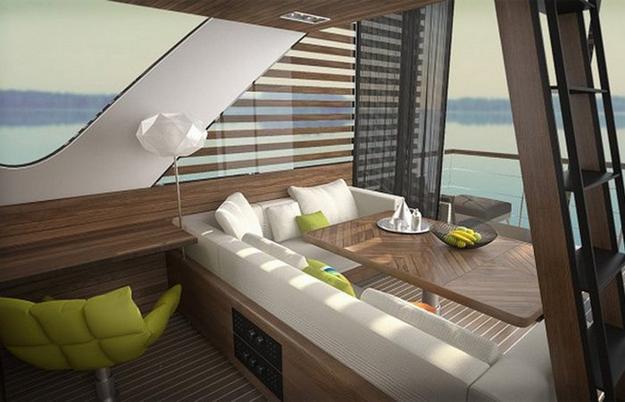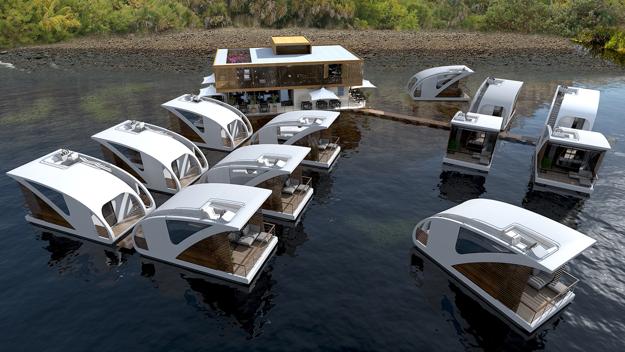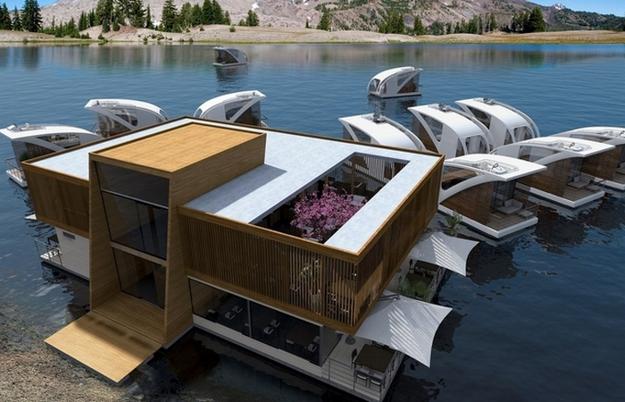 Space saving kitchen trends bring innovative cabinets and islands which transform modern kitchen designs. Modular elements, hiding tables, sliding surfaces allow...