Flip Down Window Blinds, Space Saving Laundry Room Ideas

Entry | Hall | Mudroom

Interior Design Ideas
Handmade flip-down blind dryer, DIY ideas
eco homes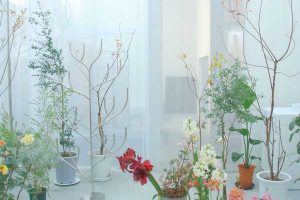 Flip-down blinds, called Blindry, make drying laundry simple enough without taking additional space in small rooms. DIY flip-down blinds are an excellent small room idea, offering multitasking window blinds. Flip-down window blinds quickly turn into comfortable drying racks every time you need them, adding more functionality to your small rooms.
Practical and contemporary flip-down window blinds are space-saving, attractive, and functional laundry room decoration that enhances small laundry room design with simplicity and elegance. Flip-down window blinds that can transform into an indoor laundry rack are great eco-friendly products for green living.
Flip down window blinds Blindry are designed by Kim Bobin and Ko Kyungeun, winning a Red Dot Design Award for creative laundry room idea in the home furniture category and offering a convenient way of drying items.
Simple laundry room decoration ideas, eco-style laundry room design
Washing machine for small spaces, modern space-saving home appliances from Smeg
Innovative washing machine Orbit, eco-friendly products, Green technology for homes
Creative DIY clothes dryer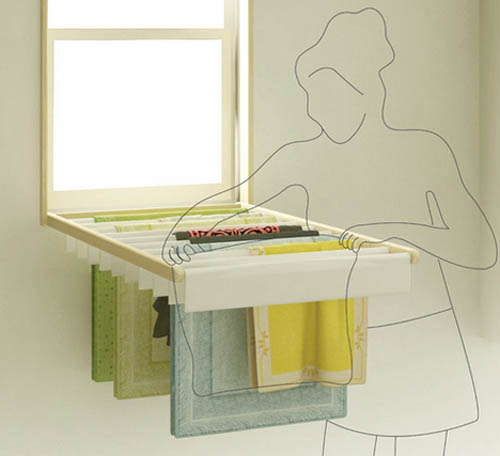 These laundry racks, located near the windows, speed up the drying process. The simplicity, space-saving, and natural way of drying clothes are the best parts of this new design idea for small laundry room design.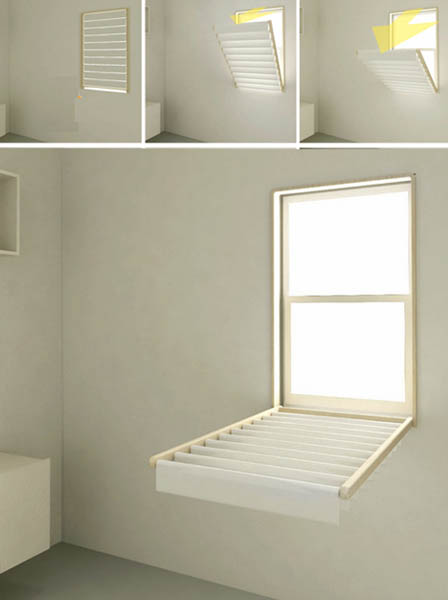 While you have laundry lying on the rack, you cannot block the sun from the window, making the drying process faster and eco-friendlier.
This attractive space-saving design that combines the simplicity and eco-friendly approach helps low the electricity bills and brings a contemporary flavor into a small laundry design with an excellent concept for green living.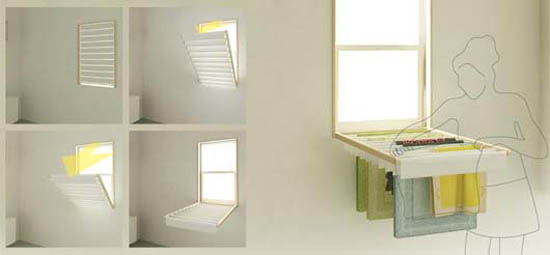 Blindry blinds are an exciting, innovative, space-saving, and inspiring Green design idea for making small rooms, apartments, and rented homes more comfortable and attractive.

What time is it? It's singing bird o'clock! This unique timepiece is bringing the fresh vibe into spring decorating, making elegant...
and enjoy free articles sent to your inbox