Feng Shui for House Layout, 17 Feng Shui Tips for Good Home Design Plan

Feng Shui Home

Interior Design Ideas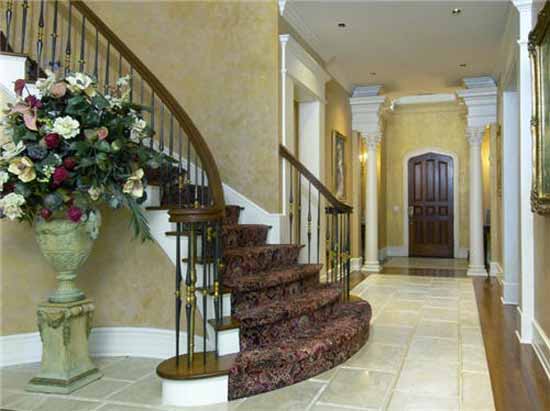 Traditional staircase design to Feng Shui house interiors
feng shui for wealth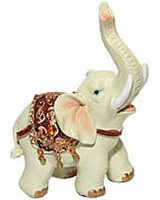 Chinese Feng Shui practitioners say that good Feng Shui house layout has a significant impact on lifestyle and health, creating harmonious exterior and interior design that Feng Shui home for wealth. Designing pleasant and well balanced environment and properly organizing living space will attract good luck, prosperity and health.
Feng Shui practitioner, architect and interior designer create a great team for designing good home design plan and comfortable house layout, balancing modern architectural designs and adding more harmony to home design plan and interior design.
Good Feng Shui house layout, exterior design and backyard decorating create a sense of balance that helps people relax and rejuvenate after a busy day at work. Feng Shui for ouse layout make home design plan comfortable, balancing energy and creating the emotional balance when people feel energized and happy.
8 Feng Shui tips for attracting money, Feng Shui home for wealth
Feng Shui tips for house designs
House layout and interior design, tips to Feng Shui homes
Modern house layout, interior design color palette, texture combinations, the selection of materials, lighting, furniture and decor accessories, as well as backyard and front yard landscaping ideas are important elements of good Feng Shui house design.
Feng Shui tips for good house design plan
1. The simple geometric shape of of the house and its central location on the lot are good Feng Shui ideas that balance the energy flow around your home.
Curvy path to Feng Shui house design and landscaping
2. The driveway or a walk path leading from the road to the front door should be smooth and slightly curvy, and it should not cross the straight line from the road to your front door, – Chinese Feng Shui practitioners recommend.
2. The entryway design should be welcoming. Interior design ideas that allow the energy freely flow from one room to another with no obstacles are good Feng Shui house design choices.
3. According to Chinese Feng Shui principles the house design plan with well balanced room sizes (no too large or two small rooms) is preferable.
4. Avoiding L-shaped buildings and rooms, that symbolize a large butcher knife, creates good Feng Shui house layout.
5. Sloping ceiling surfaces, sharp corners and open ceiling beams require Feng Shui cures to balance the house design.
6. Attractive wide enough front door decoration and entryway design invite life energy into the house, bringing good luck, health and wealth into your home. A narrow front door is not recommended.
7. Living room and home office can be designed close to the front door and entryway or foyer. This creates a sense of welcoming, harmonious and peaceful atmosphere.
8. It is believed, that the kitchen, located close to the front door, create a strong food and dining accent, which stimulates people to eat more and be overweight. Kitchen interior should be bright, ergonomic and attractive.
9. Bedrooms and washrooms doors should not be seen from the the front door and entryway, otherwise good luck, health and wealth will escape from the house.
Home office closet with sloping doors
10. Doors in similar size and not located on one straight line that connect the front door and one of the interior doors are good Feng Shui interior design ideas that create balanced house layout. A sloping door symbolizes an ax and is not an element of a good Feng Shui house design plan.
11. House with lots of windows create light interior design and pleasant atmosphere. The number of windows should not exceed the number of doors in the house times three.
House design with many windows in various sizes, bad Feng Shui house design
Open windows bring fresh air, inviting the nature and the energy Qi into home interiors. Windows that can be open only half way significantly reduce the amount of Qi energy coming into the house and slow down the career development, wealth growth and affect the well being of all family members, – Chinese Feng Shui masters suggests.
Feng Shui tips for staircase design and good Feng Shui placement
Feng Shui home, front door and entry decorating
12. The staircase should be wide and slightly curvy. The staircase should not be located right opposite to the front door. Steps should be even and comfortable.
Uneven staircase steps, bad Feng Shui design
Traditional staircase design to Feng Shui house interiors
13. Dining room, large enough and comfortably accommodating dining furniture for all family members isan important element of good Feng Shui house layout. A large mirror on one wall expands the space, visually doubling food and Feng Shui crystals on a table. The feeling of spaciousness in the dining room creates a sense of wealth and happiness.
Feng Shui kitchen colors, Feng Shui for wealth and prosperity
Kitchen Feng Shui for wealth and prosperity
14. Comfortable and bright kitchen interior, next to the dining room, is a part of good Feng Shui for house layout. Kitchen layout requires special knowledge and attention to basic principles of good Feng Shui for kitchen interiors.
15. Bedrooms along a long hallway do not add harmony to house design plan.
Long hallway with interior doors, bad Feng Shui house design
16. Toilet and bathroom doors should not be seen from the front door, kitchen or dining room. Toilet and bathroom door should not be at the end of a long hallway or opposite to a bedroom door.  Toilet and bathroom design require some knowledge of good Feng Shui principles. Toilet and bathroom interiors should be located along the exterior wall. Toilet and bathroom doors should be kept closed.
15 Feng Shui tips and bathroom decorating ideas to Feng Shui homes for wealth
10 Feng Shui cures you have at home, simple Feng Shui tips
17. Feng Shui cures and simple tips help to balance ad harmonize house design plan, neutralize the negative effects of unfortunate architectural designs and interior design elements, Feng Shui a house and create beautiful, comfortable, healthy and wealthy homes.
More from architectural designs

Modern houses with original roofs look unique and spectacular. A roof is a functional architectural element that adds personality to a...
and enjoy free articles sent to your inbox