Exclusive Eco Friendly Modern Kitchen Design by Team7

Green Design Ideas

Kitchen Ideas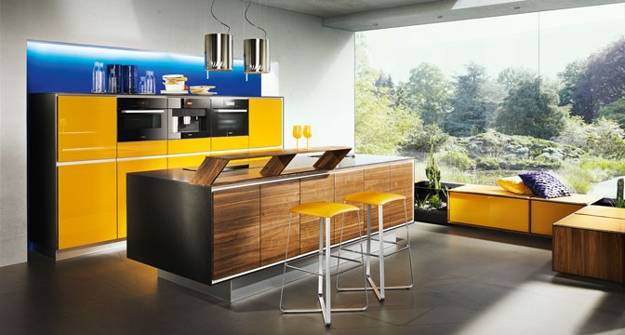 DECORATING SMALL APARTMENTS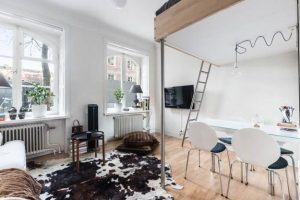 Eco friendly kitchen design celebrates natural wood, creating fabulous, exclusive and modern kitchen furniture. Nature provide great materials for decorating modern interiors. The natural beauty of wood, combined with elegance and stylish ideas turn wood kitchen cabinets, shelves and island designs into amazing centerpieces that look like artworks.
Lushome presents fabulous, eco friendly and modern kitchen design ideas from Team 7, www.team7.at/ and shares their collection of beautiful kitchen designs. These modern kitchen furniture is just as unique as natural wood itself. The modern kitchen furniture design ideas blend the stylish look and functionality.
These wood kitchen cabinets and island designs are handmade, original and sophisticated. No two pieces of the kitchen furniture are identical, because no two trees are identical, designers say.  Custom made wood kitchen cabinets and island designs are contemporary and elegant, ideal for creating very special, stylish and comfortable homes.
Contemporary kitchen design trends
Wood kitchen cabinets and island designs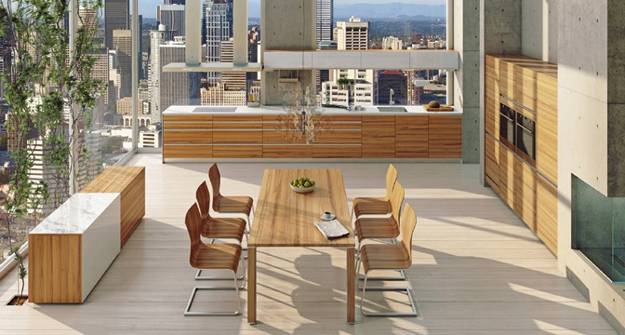 Nature is a great partner, offering wonderful inspirations and helping to design amazing modern kitchens. Wood is the perfect natural material for sustainable Green kitchen design and decor. Sustainability refers to saving the forest when only as much timber may be felled as will regrow.
Wood kitchen cabinets and island designs are warm and comfortable. Wooden furniture design takes apart in preserving the resources for future generations. Wood kitchen cabinets and island designs from Team 7 are manufactured in such a way that it can be returned to the natural cycle at any time.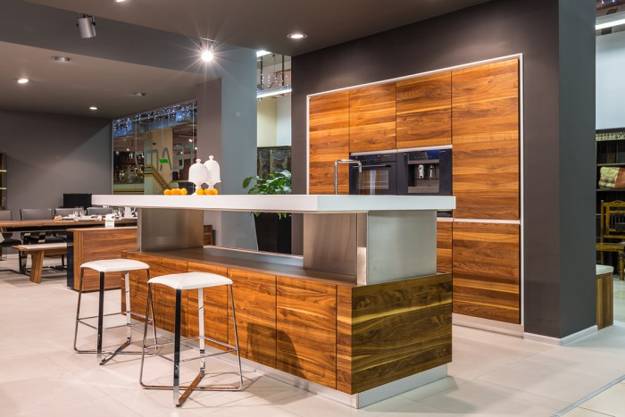 Raw materials are important part of eco friendly kitchen furniture design. Modern kitchen cabinets and island designs from Team 7 are made with raw materials. Also leather, glass and metal are used for eco friendly furniture design and interior decorating to give a fine look and wonderful feel to modern homes.
Wood-like modern kitchen tiles
Charming wooden kitchen designs, pros of wood kitchen cabinets
Ecology, high quality and exclusive style are of particular importance to the design Team 7. Modern kitchen furniture is created with the best wood, free from pesticides and hazardous substances. The wood is converted into robust boards with low warping and without formaldehyde. Only natural oil consisting of essences such as linseed oil, walnut oil, safflower oil and waxes are used for the finish.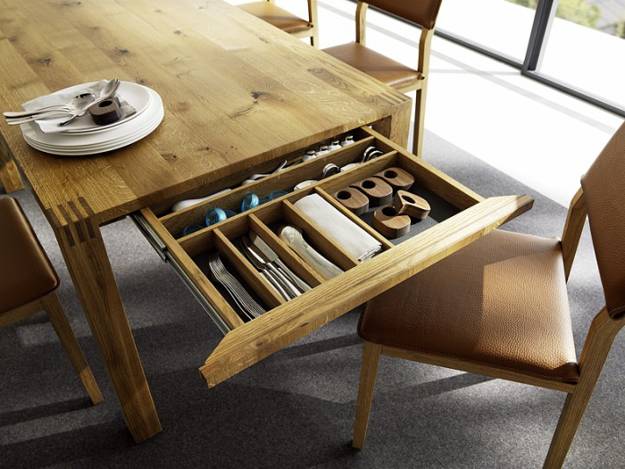 Without lacquers, stains or other chemical constituents, the wood remains free of toxins and maintains its outstanding properties. Wood kitchen cabinets and island designs are eco friendly products that are ideal for creating healthy environment. Wooden kitchen cabinets, island designs and dining furniture made of wood absorb moisture, releasing it slowly to ensure a pleasant climate in modern homes.
Innovative and unique modern kitchens
21 modern kitchens with contemporary kitchen cabinets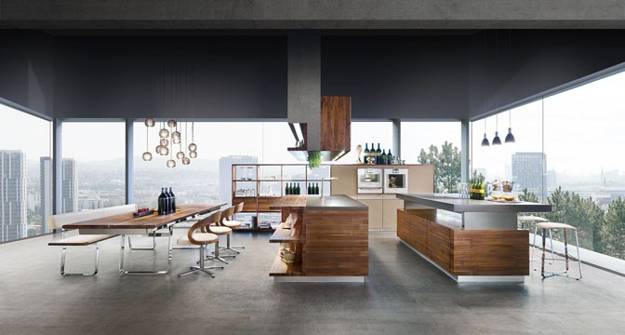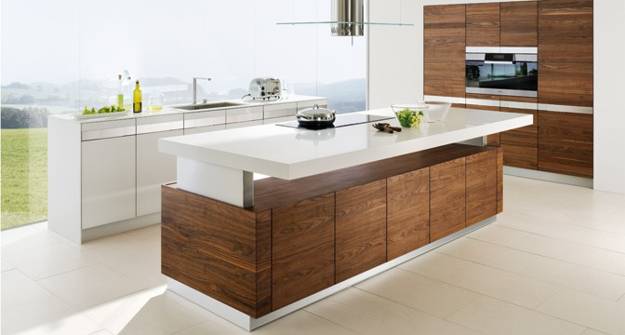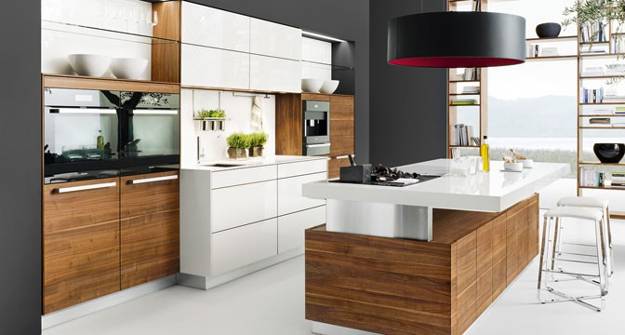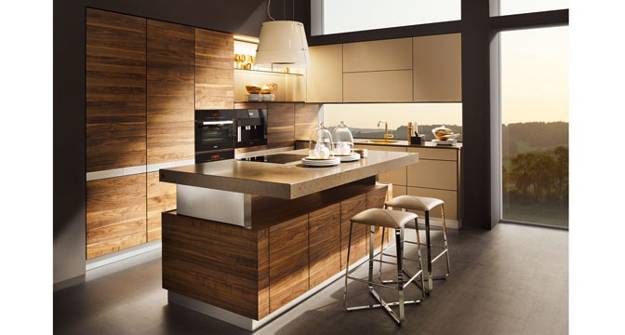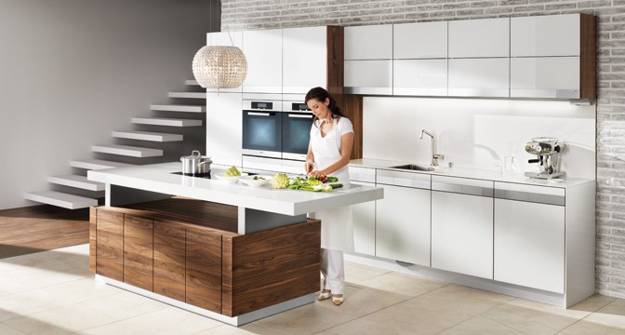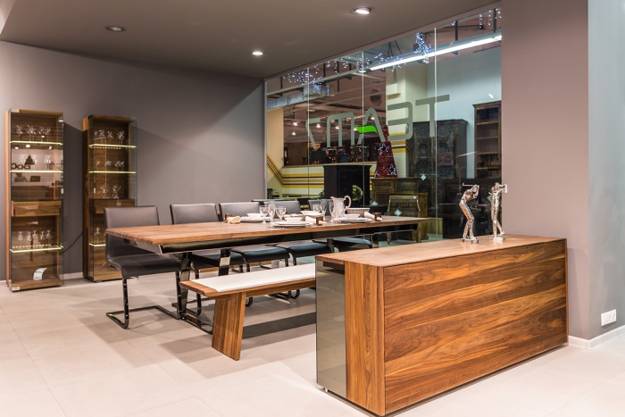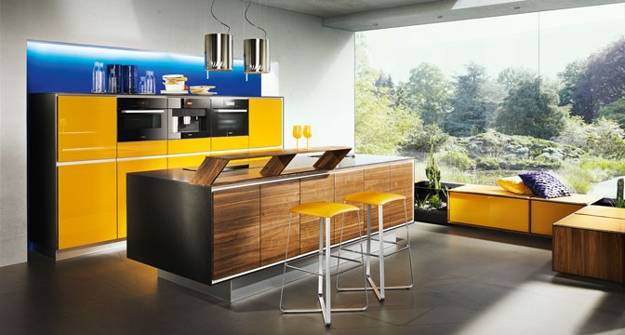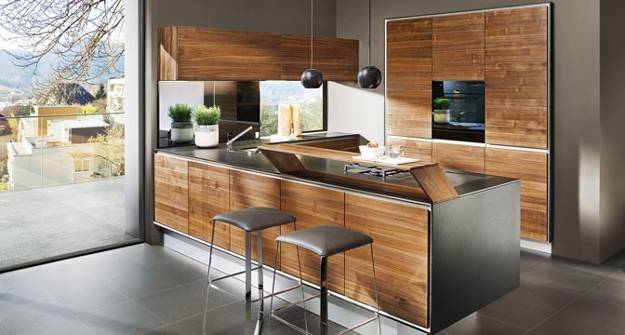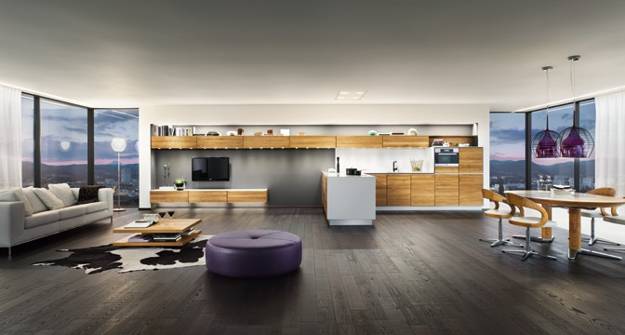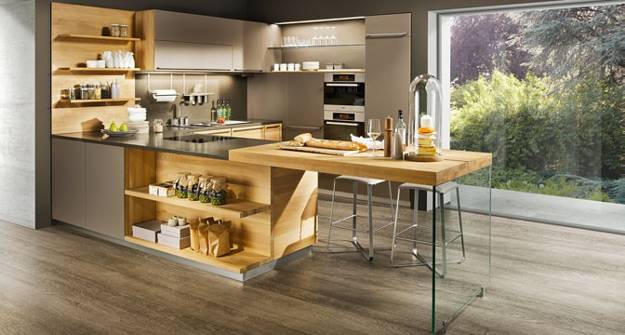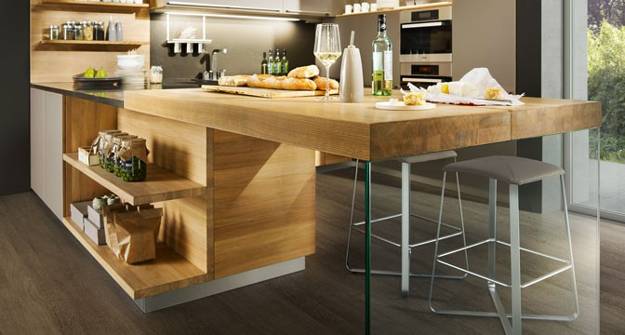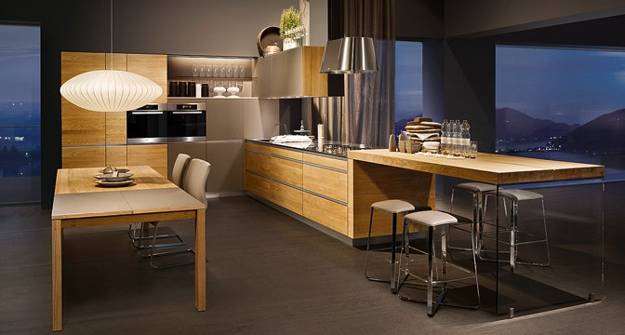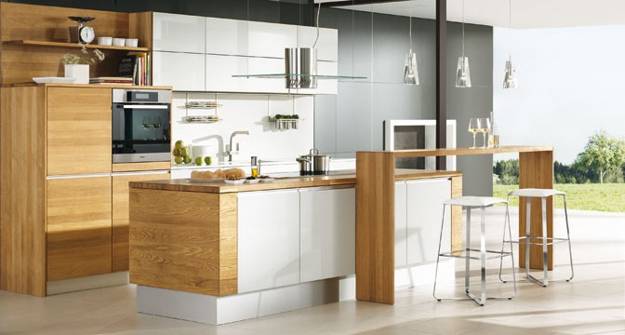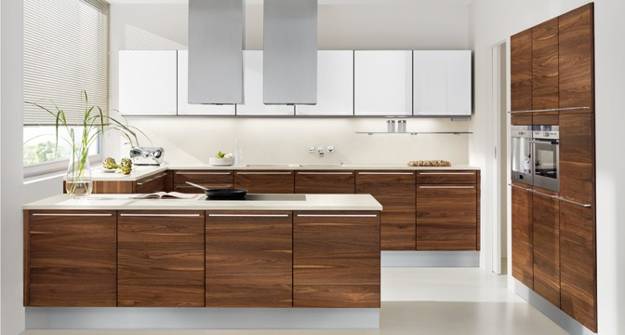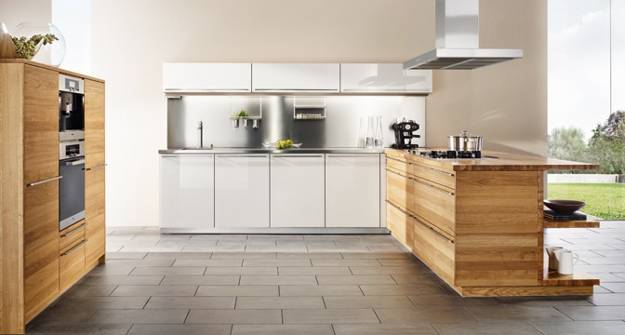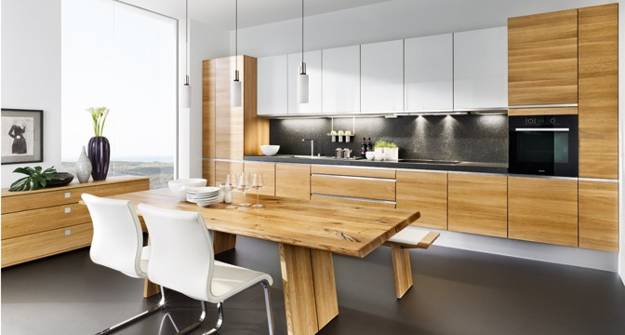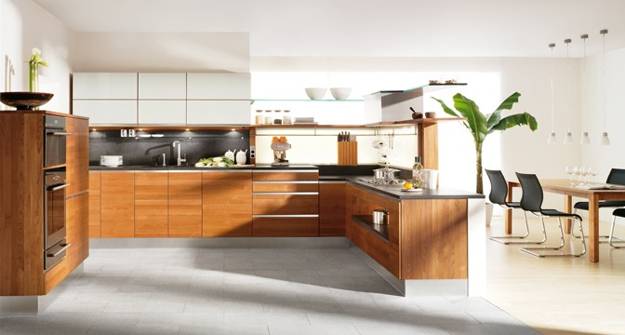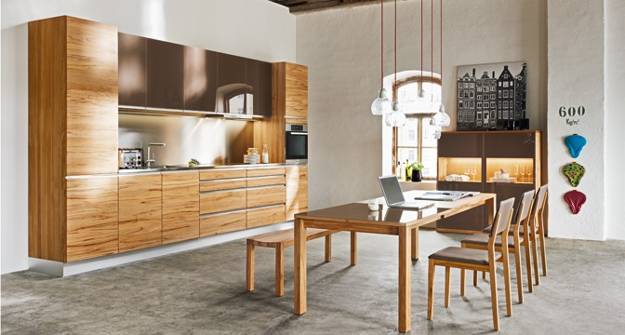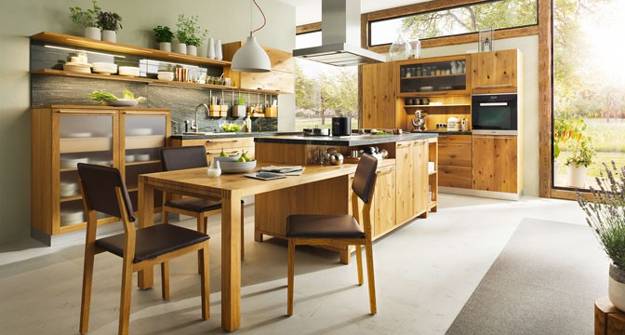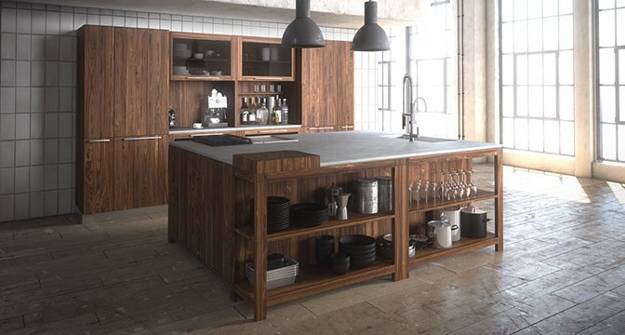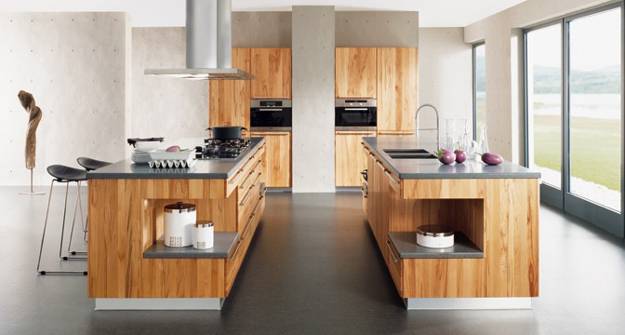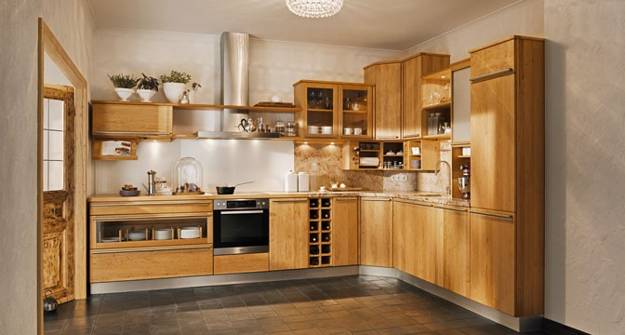 More from eco friendly products

Paper window blinds can make beautiful accents to interior design and decorating. A young designer Natchar Sawatdichai found a gap in...