Edible Flowers, Table Decoration and Food Presentation

Food Design

Plants and Flowers

edible decorations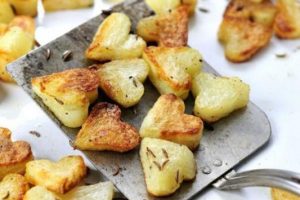 Edible flowers and herbs are garden treasures that make a plate look more appealing and food more delicious. Today the best restaurants serve fish, meat, sea food and salads with edible roses, tulips, nasturtiums, pansies and daisies, using edible flowers for impressive table decoration ideas, great food presentation and wonderful deserts.
Cooking and decorating with flowers, herbs and edible plants are not a new trend. While modern food design, presentation and table decoration with edible flowers are fresh, using edible flowers and plants for food are well forgotten traditions that were enjoyed in ancient cultures. (Edible flower, cuisine and gorgeous food presentation)
Pumpkin flowers have been used for cooking and bright table decoration ideas in South America for centuries. In Japan there is an old tradition of welcoming guests with a small glass of sake and floating chrysanthemum flower petals. In Roman Empire people used a gladiolus bouquet for gorgeous table decoration before eating flowers with salt and olive oil.
Decorating with flowers, edible rose petals
Edible flowers for blooming table decoration
Asian food market, fruits, vegetables, edible flowers and plants
In Europe people started to cook and decorate with edible flowers in XVI – XVII centuries. In spring fruit tree flowers were used for table decoration and for food.
Violet flowers, or modern pansies, were common at that time. Beautiful pansies grew on fields around towns and villages and were cheap. Europeans made sugar flowers as small sweet treats and used pansies for table decoration ideas also.
Edible flowers, fruit tree flowers, blooming cherry tree in spring
Edible flowers for food presentation, blooming table decoration ideas
Tender rose petal decoration for gourmet recipes
Organic flowers for dinner table decoration
Sugar flowers from France
Violeau, the owner of a popular grocery store in France, is the first pastry designer, who picked pansies for making sugar flowers. Other cooks and candies producers quickly followed his invention, starting selling sugar flowers all over the Europe.
Beautiful pansies, edible flowers for table decoration, food design and cake decorating
Edible decorations, white-purple pansies, edible flowers for table decoration
Soon pansies disappeared from the fields around Toulouse, France, but still sugar flowers, made of pansies, are the most popular desert and sweet table decoration in Toulouse.
The recipe is simple. Pansies are covered with egg whites and icing sugar, and then left to dry for a couple of days.
Edible decorations
Eco friendly Christmas decor, edible decorations
Food design, nature, talent, sensation and action ingredients
Purple pansies, edible flowers for cake decorating
In modern France people enjoy many pastry delights, not only sugar flowers, but violet souffle and jams, ice cream with pansies and sugar flowers, used for cakes and table decoration, are their favorite sweet treats.
Purple and yellow table decoration, edible flowers for cake decorating
Sugar flowers for cake decorating, pansies, sweet table decoration
More from table decoration

Pink is one of the most ubiquitous and versatile Christmas colors that are perfect for elegant table decoration. The tender, pale...
and enjoy free articles sent to your inbox