DIY Mother's Day Gifts, 50 Beautiful Floral Arrangements in Umbrellas, Teapots, Watering Cans

Green Design Ideas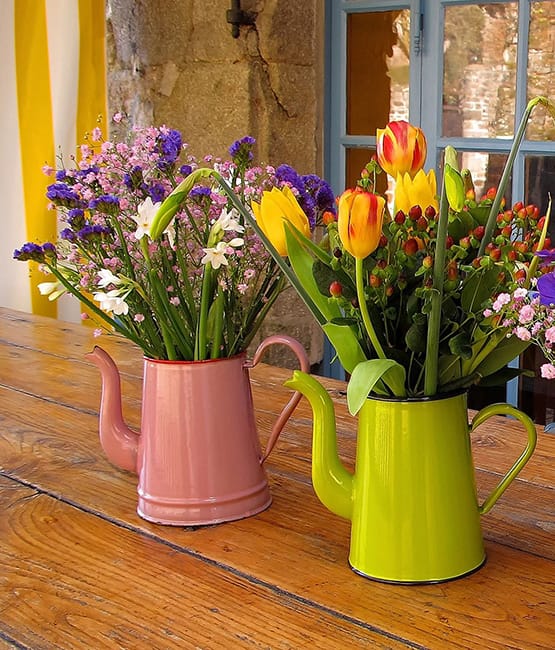 Colorful teapots with spring flowers
eco gifts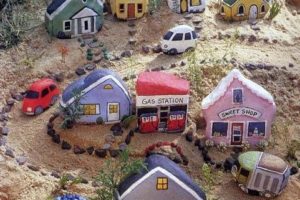 Originality is a key to creating surprising and beautiful Mothers' Day presents. Dried or fresh flower arrangements make excellent eco gifts and home decorations in unusual containers. Also, recycling is terrific if you are looking to get thrifty with your money, reuse, and recycle, turning umbrellas, teapots, or watering cans into fun vases for beautiful flowers. The Lushome collection of clever design ideas provides fantastic inspirations for making decorations and floral gifts. It will inspire and help you on your quest to reuse and recycle items within your home.
You can reuse and recycle a wide range of household items for whimsical decorative vases giving them a new lease of life. Green living ideas advocate the culture of repair rather than replacing and look for inventive, quirky, and eco-friendly ways to make presents and celebrate. Where others see useless items, you can find unique household objects which, combined with fresh flowers, will brighten up your home and garden or turn into original Mothers' Day presents.
Unusual containers with beautiful flowers to add fun accents to summer yards
DIY creative vases for floral arrangements
DIY Mothers' Day gifts and spring craft ideas
Floral arrangements in unusual vases
Lushome compiled the inspiring gallery of 50 creative ways to reuse and recycle old umbrellas, teapots, and watering cans for unusual flower vases and Mothers' Day gifts. Recycling your containers is a delightful idea to make fun decorations and eco gifts. Your receptacles can be in various sizes, shapes, and colors and make the perfect base for DIY projects and unique flower arrangements. It is a bonus if you can paint your container or decorate it with ribbons, fabrics, and seasonal accents.
Beautiful garden designs and landscaping ideas
Homemade Mothers' Day gifts, original design ideas
How to reuse and recycle boats for flower beds, yard landscaping ideas
After cleaning your container, you can get creative with it. Wrapping paper or burlap around it with a ribbon or twine are fantastic ideas. Glitter or stickers on the surface of your unusual container are fabulous accents to make a one-of-a-kind decoration. You can create a unique effect and personalize your Mothers' Day present with meaningful letters, words, and signs, or add a loving note.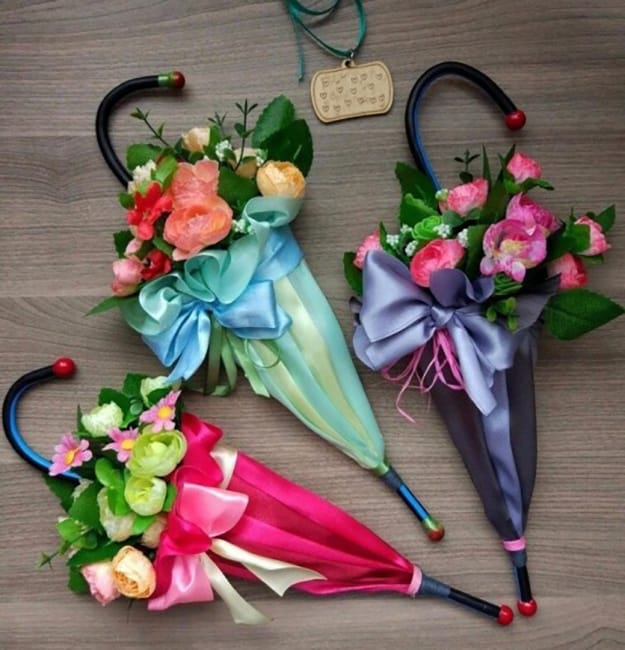 Recycling your items for an original vase is an affordable way to make decorations and gifts. With the variety of available to you decorating options, you can use any theme you or your mom likes and create a lovely present. Next year you can think of different floral designs and themes to give accents to beautiful flower arrangements that draw the eye. Being creative and resourceful is fun. There are many original ways to go with umbrellas, teapots, and watering cans, recycling them for unique vases with beautiful flower arrangements for Lovely Mothers' Day gifts.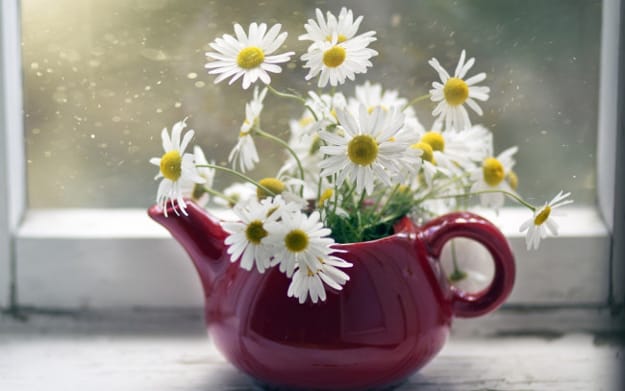 Watering can floral arrangements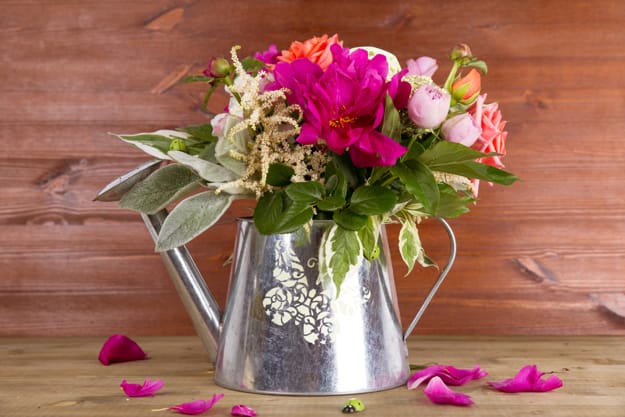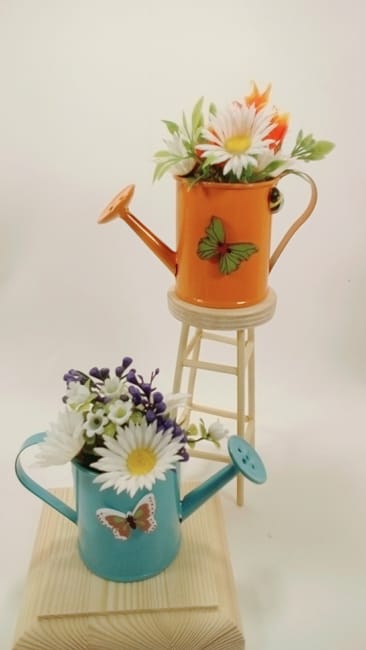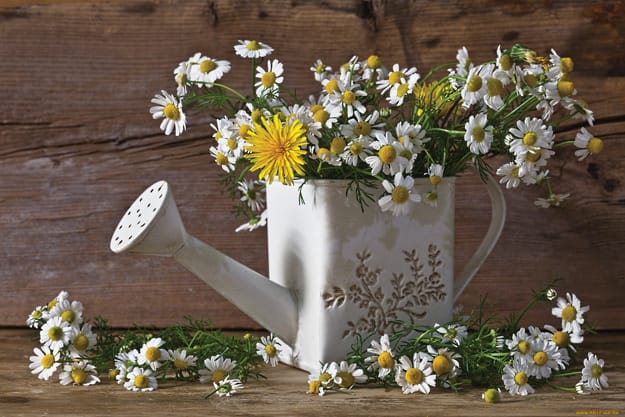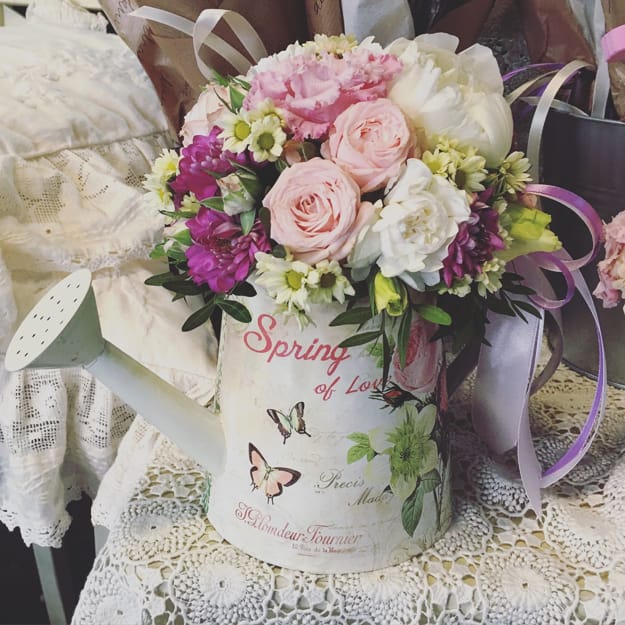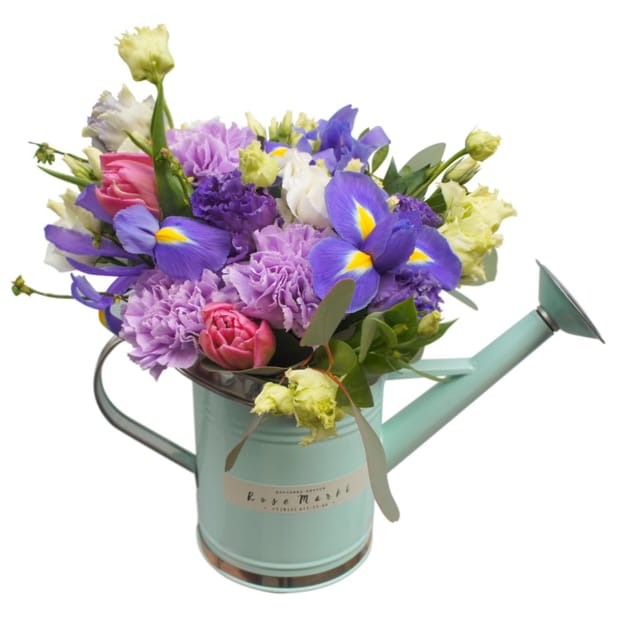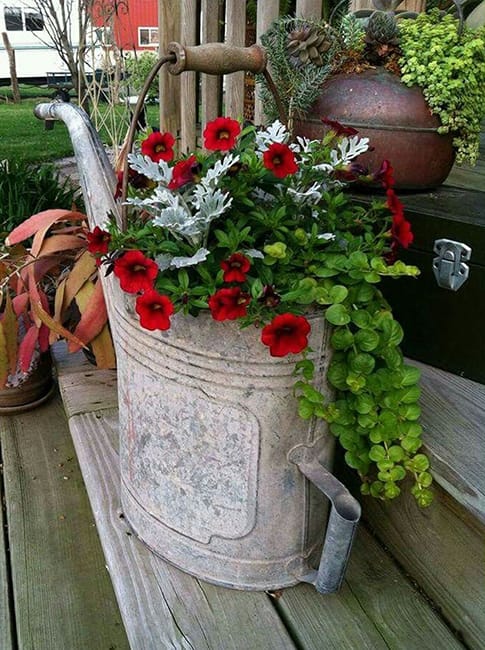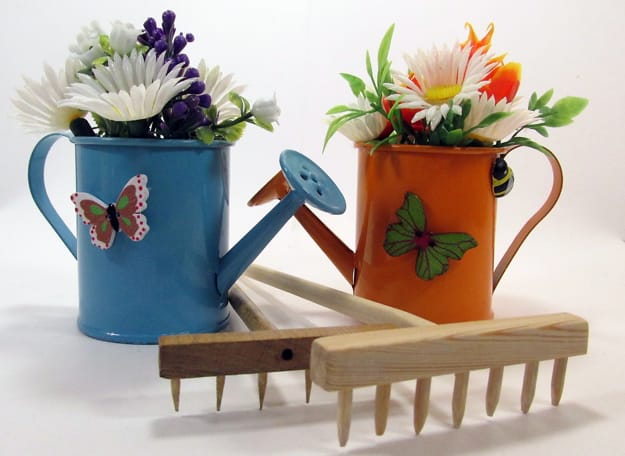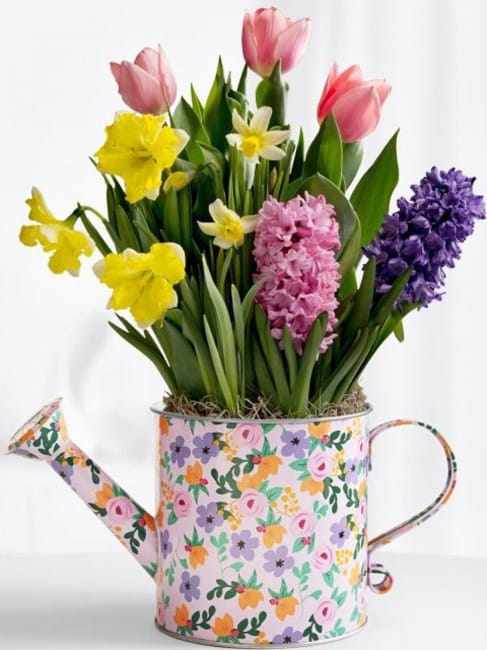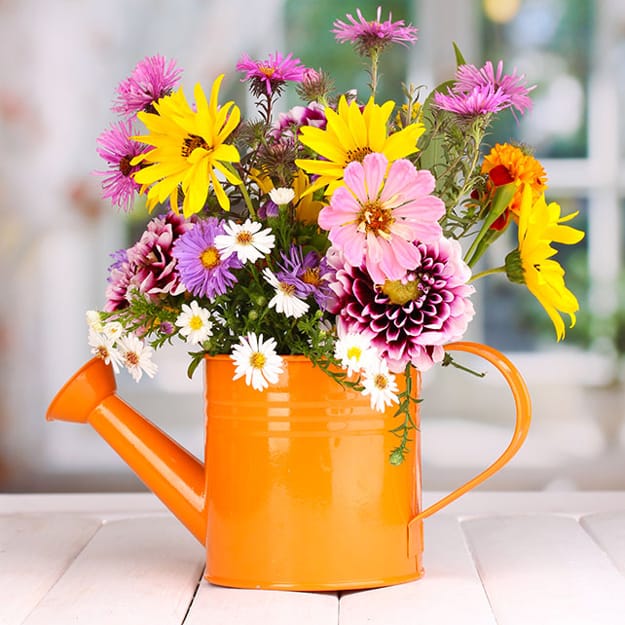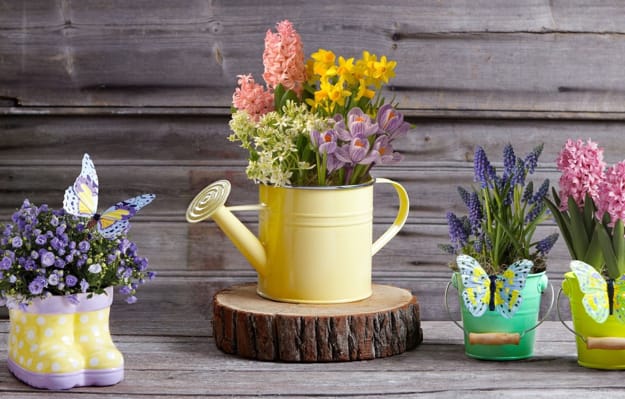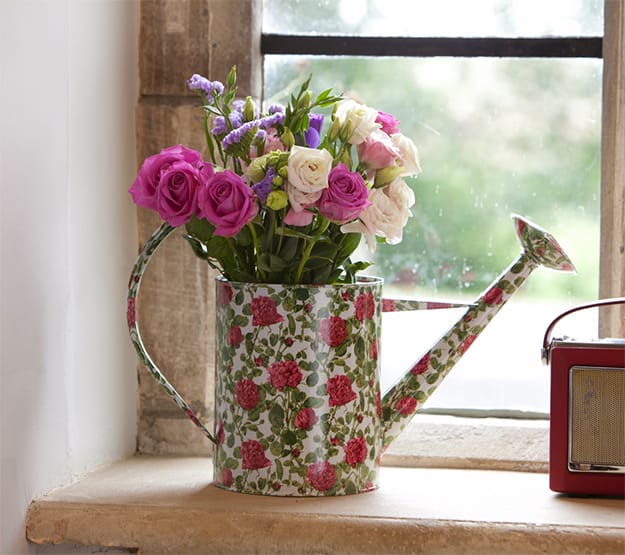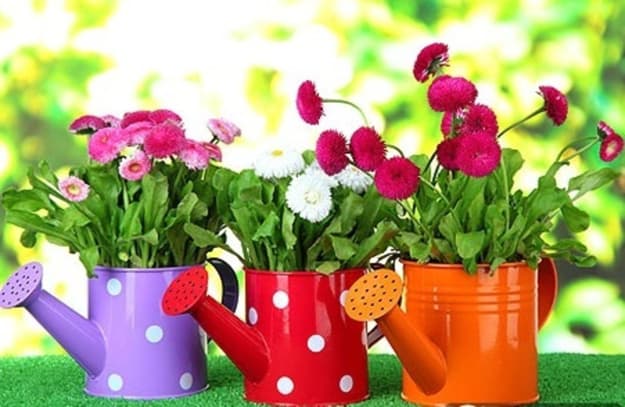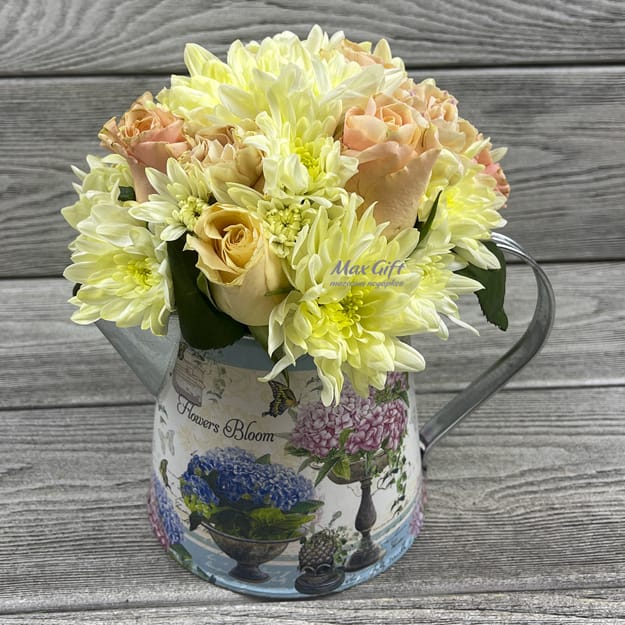 Umbrella flower arrangements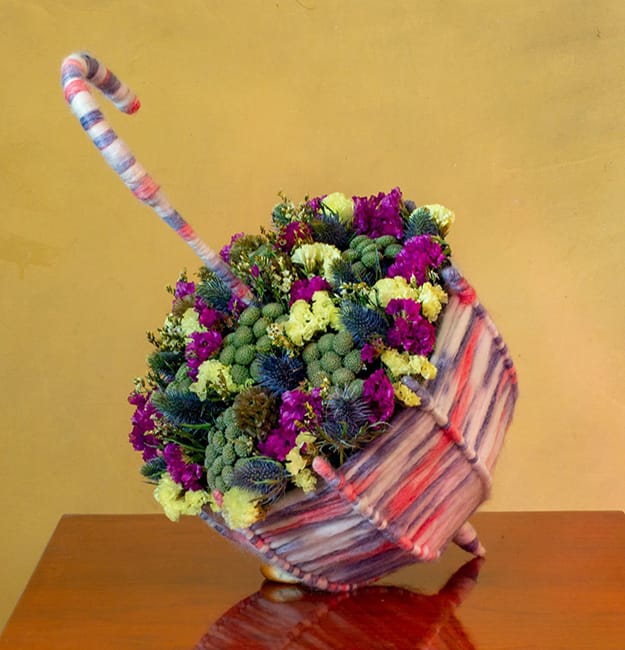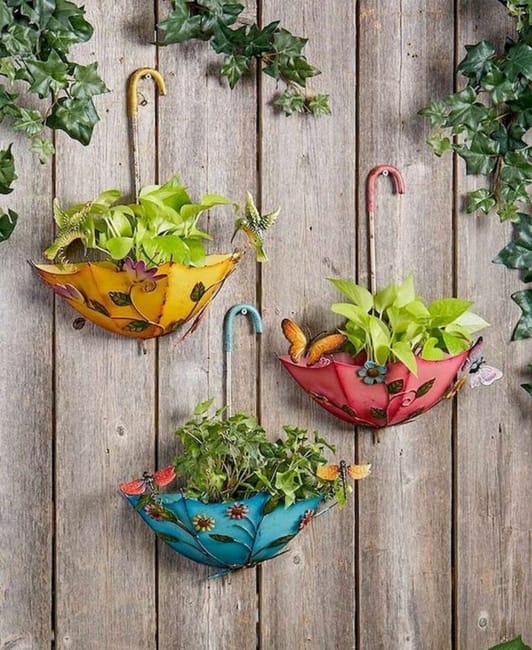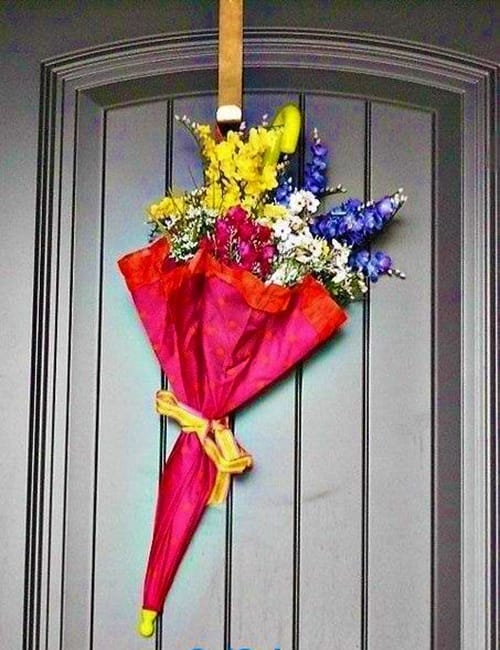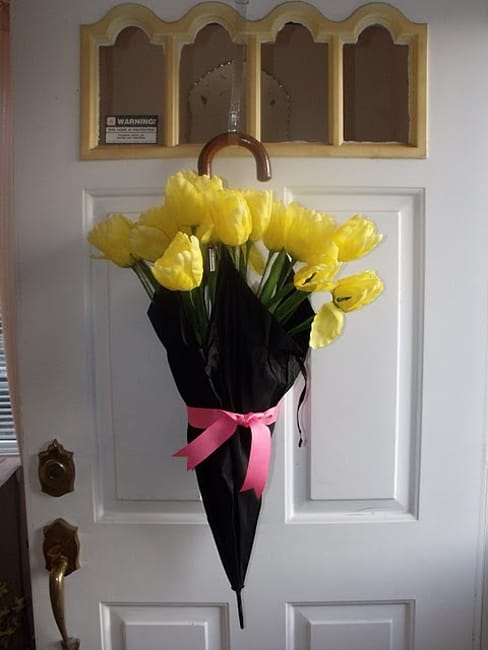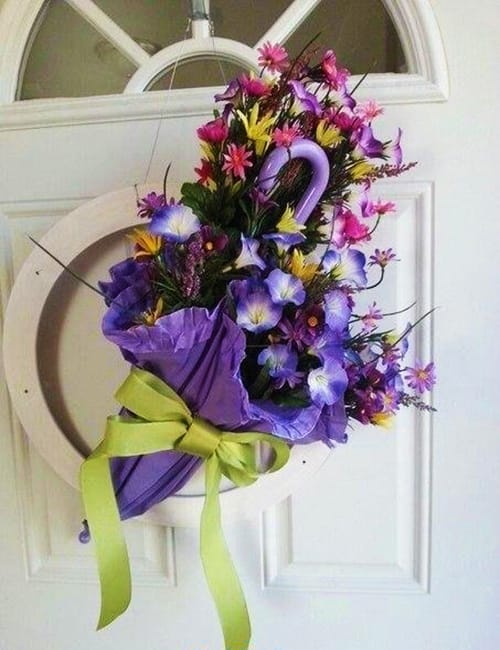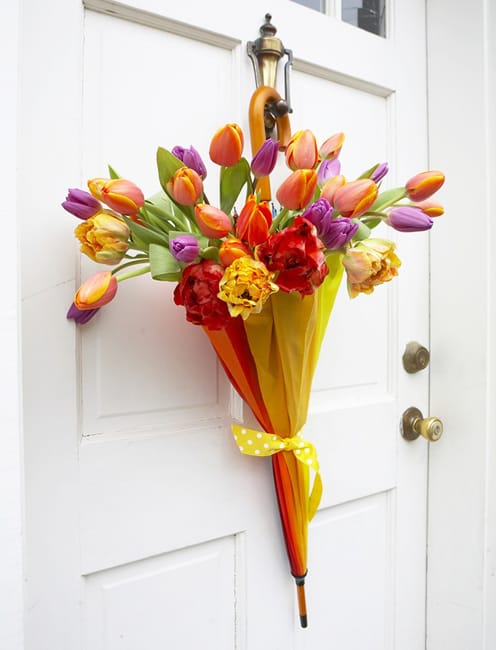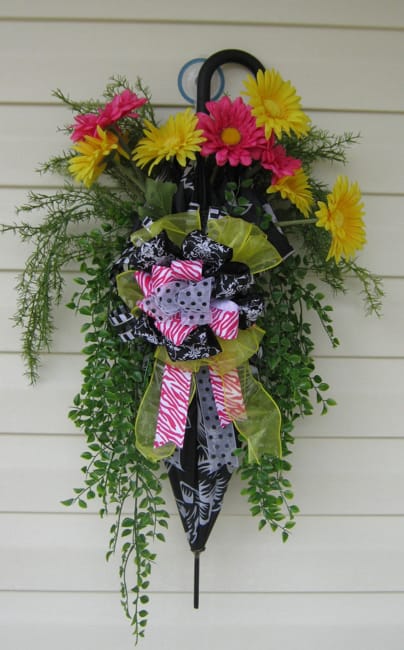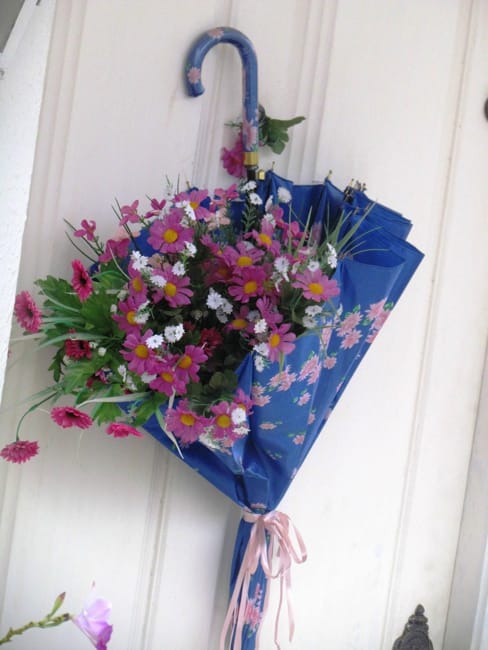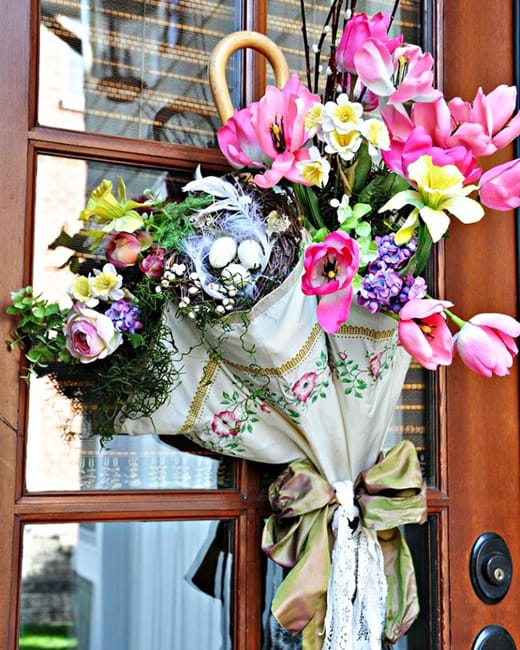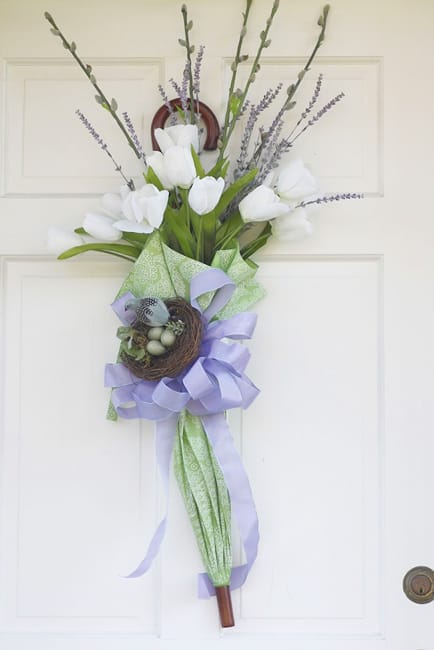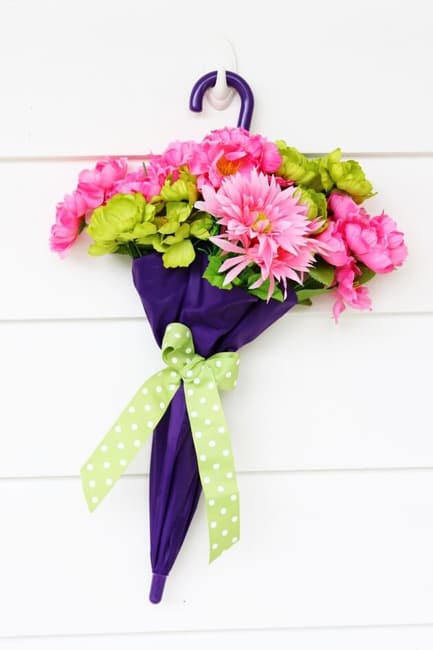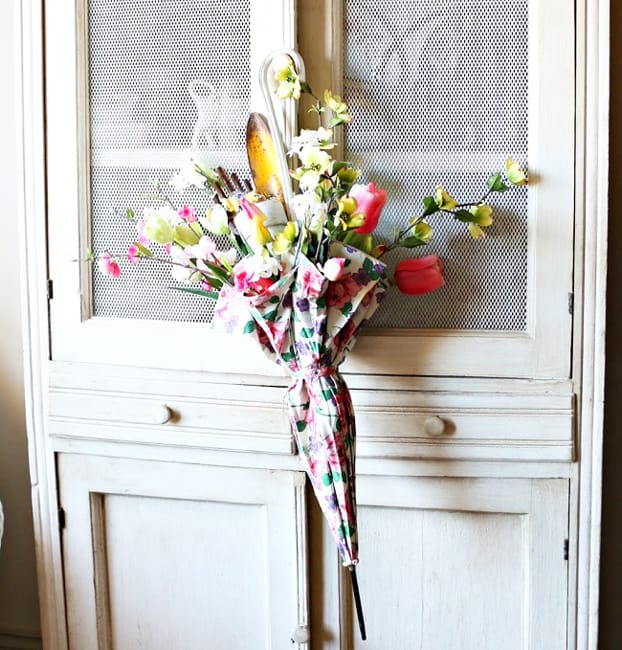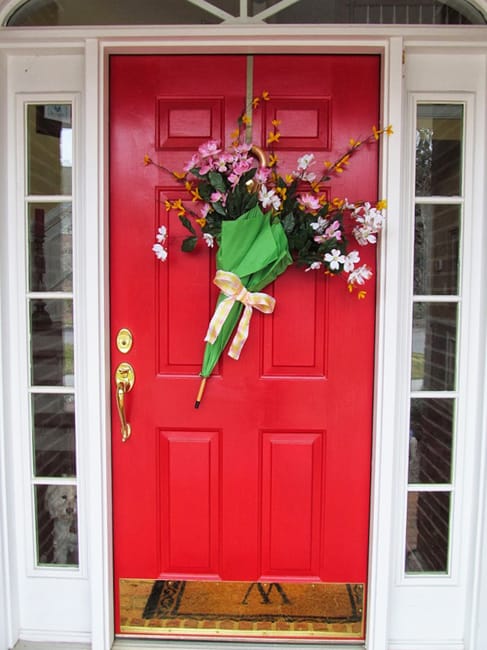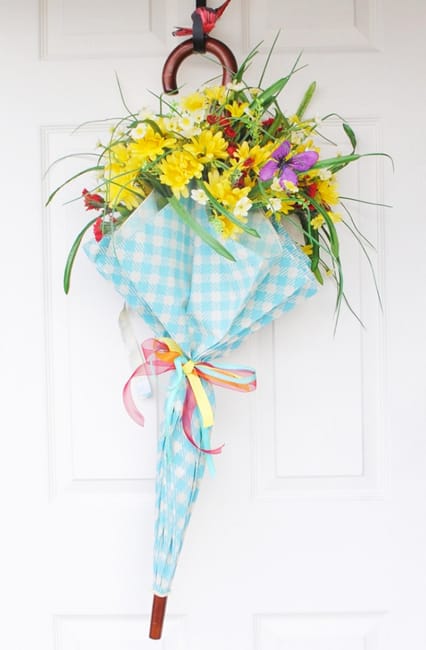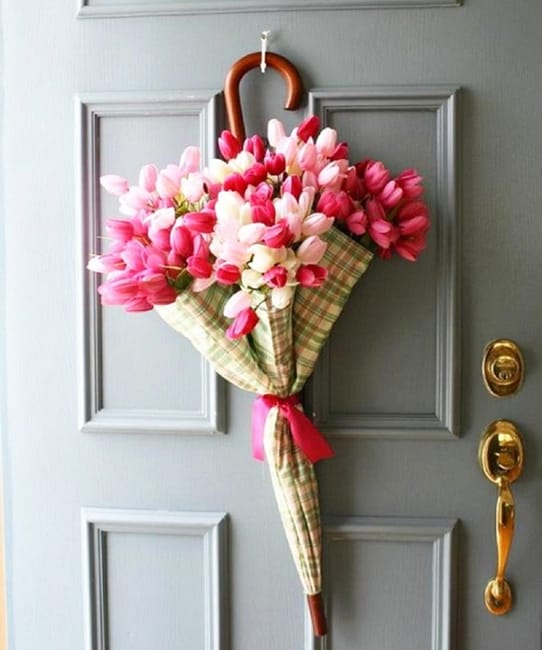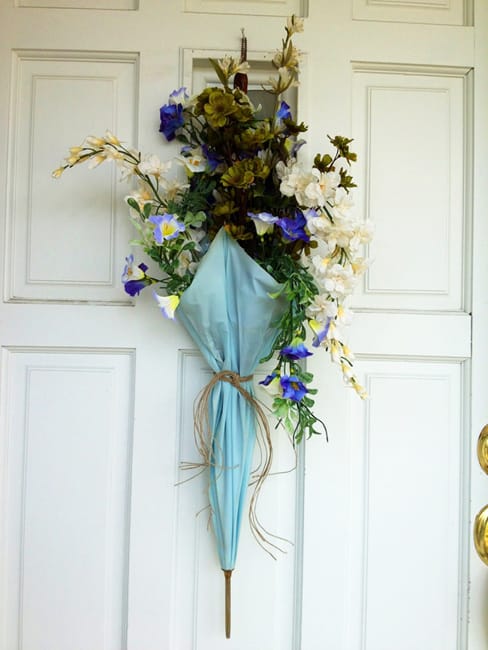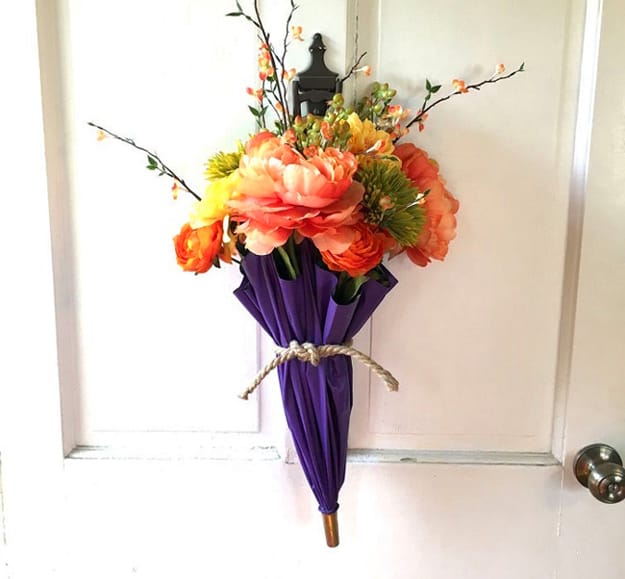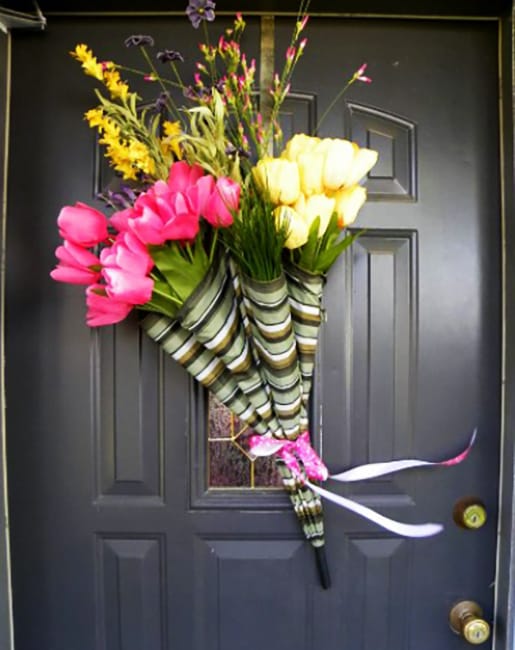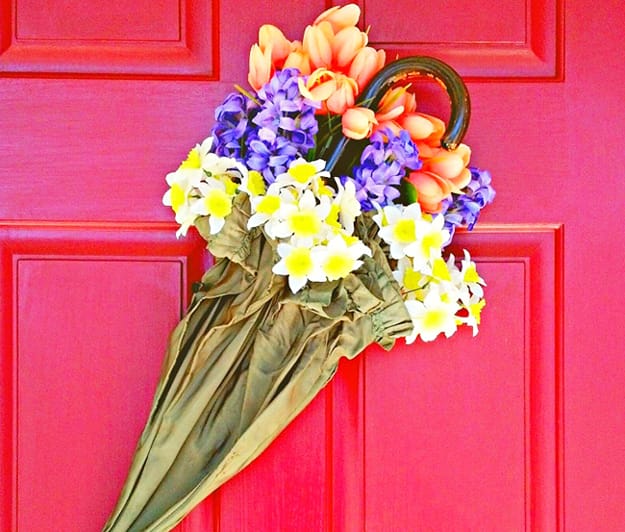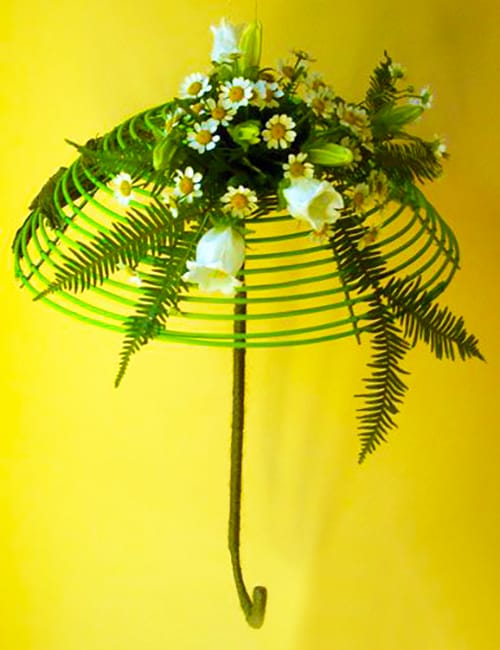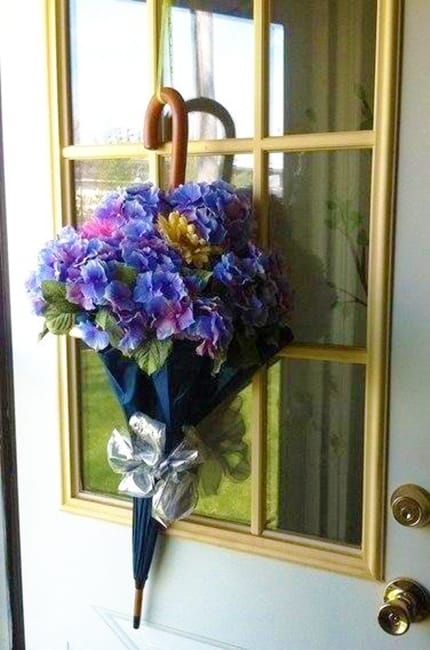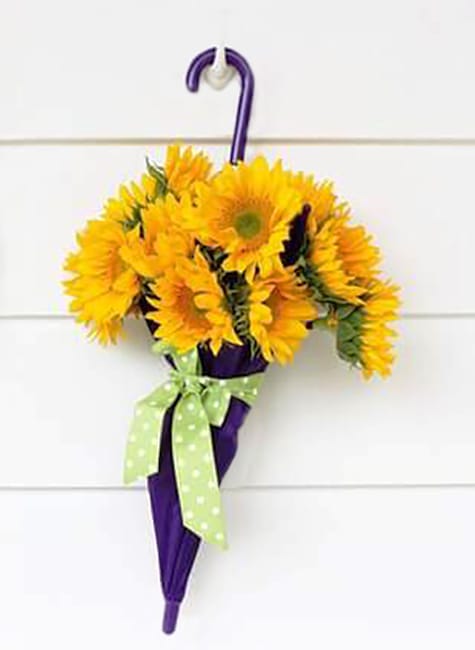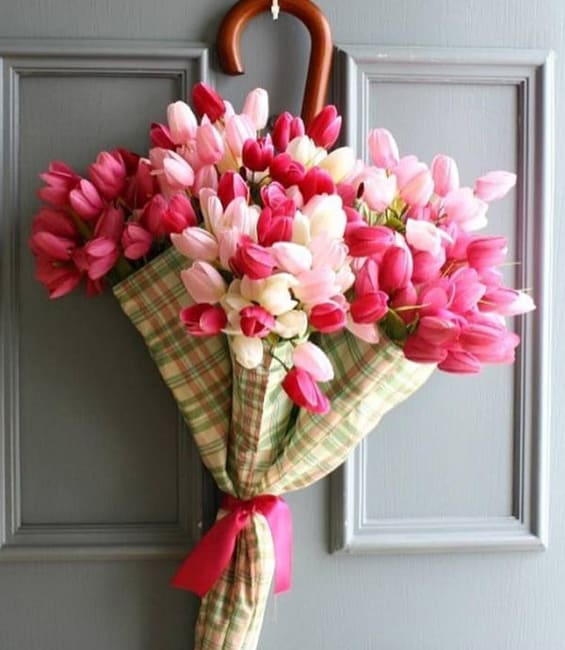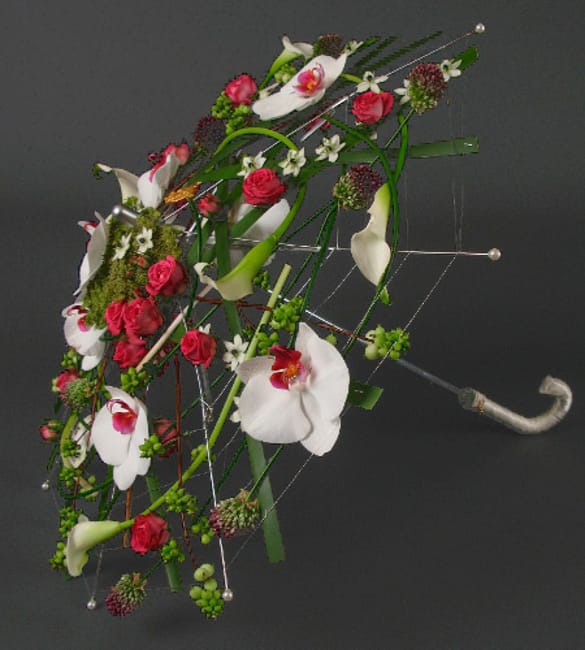 Teapot vases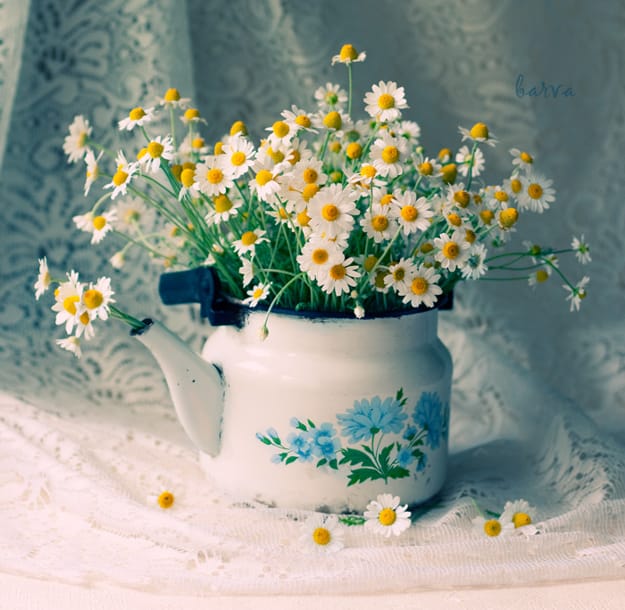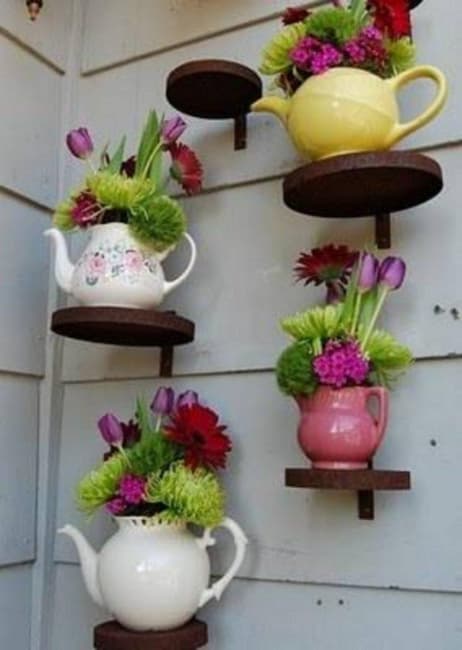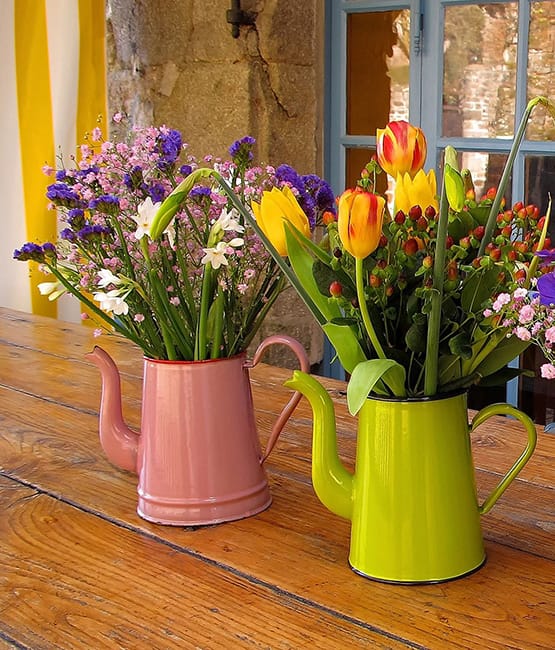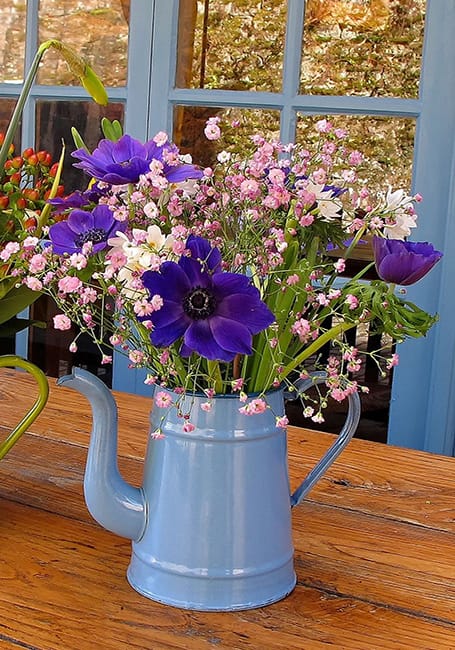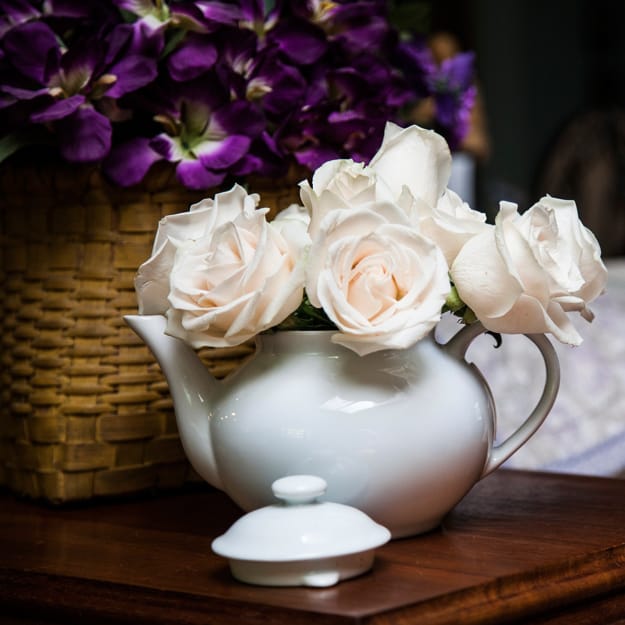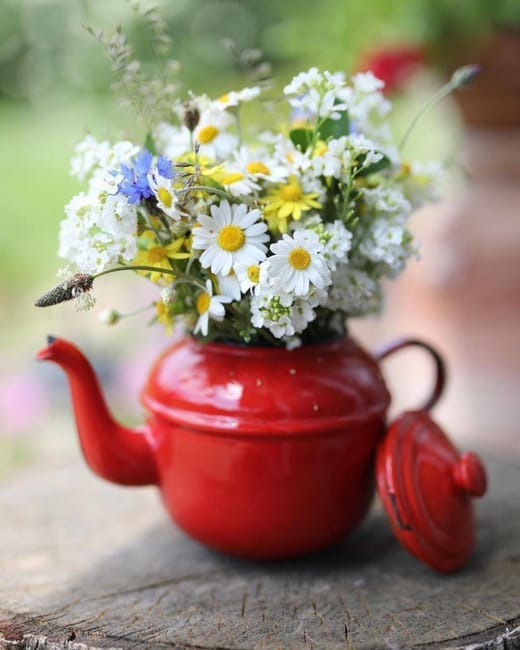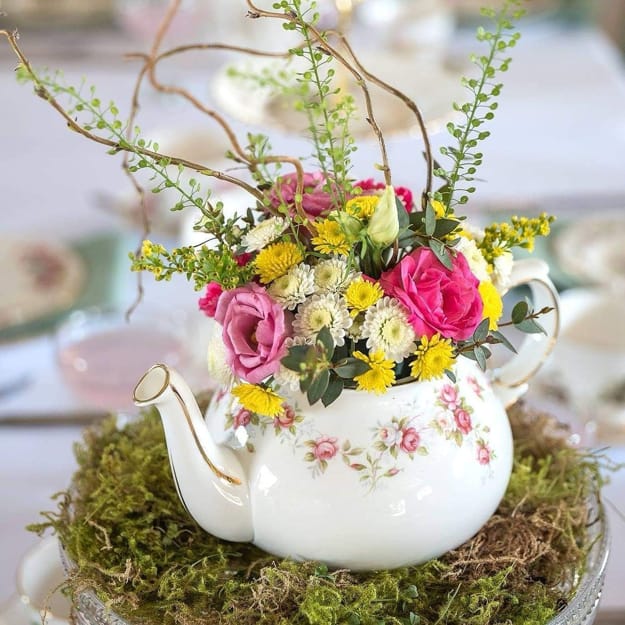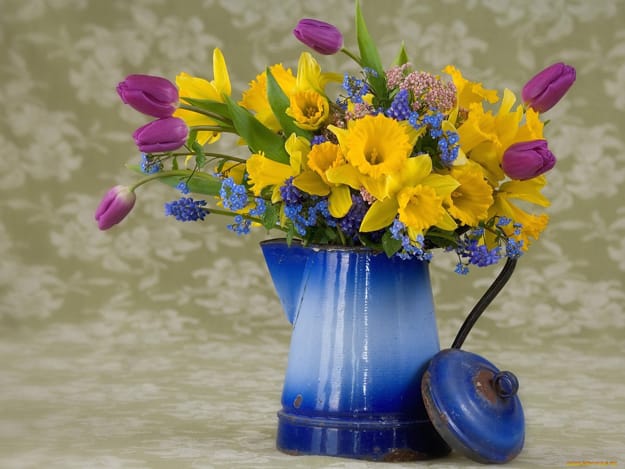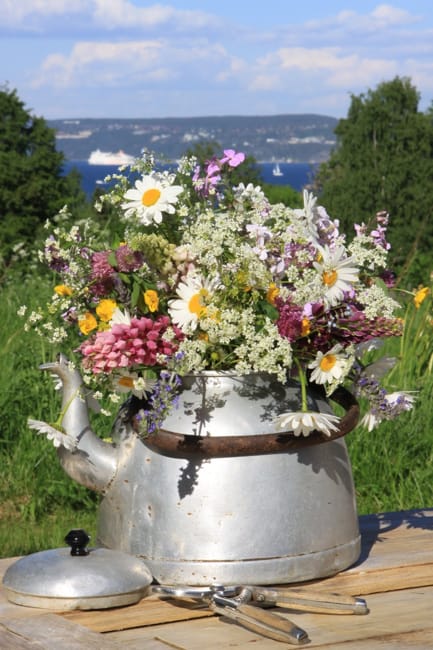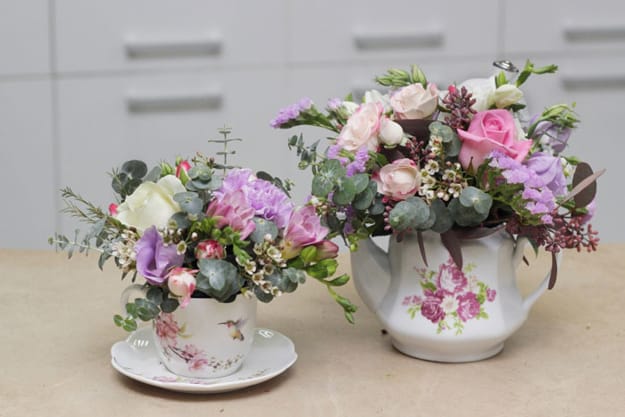 More from decorating with flowers

Fabulous designs take modern food decoration ideas to the next level blending innovative concepts with traditions and exploring new ways to...
and enjoy free articles sent to your inbox