---
---
Creative Interior Design and Decorating Ideas Inspired by Dandelion Seed Heads
Unusual interior design and decorating in contemporary style blends the simplicity of minimalist decor and softness of a nature inspired theme, turning an apartment in Moscow into a beautiful, bright and pleasant home for a small family with a teenage girl. Floral motifs create unique atmosphere in modern interiors, making spacious apartment decorating ideas feel interesting and tender.
The combination of natural materials, wood, bamboo, linen, cotton and wool, soft round shapes and pleasant, natural and almost neutral color shades feel welcoming and elegant, enriched with designs, inspired by dandelion plants, flowers and seeds. Light blue, yellow and purple color shades, used for fabulous decorative accents, work well with wood floor, furnishings and wall paint in a neutral color.
The most interesting interior design and decorating features mimic the shapes of dandelion plants and seed heads. A creative wall decoration with small round mirrors is inspired by a blooming dandelion. The decorative wall panel adorns entryway design with a golden dandelion stem and round mirrors, which are scattered on the wall around the dandelion stem.
Modern interior design and decorating ideas inspired by dandelions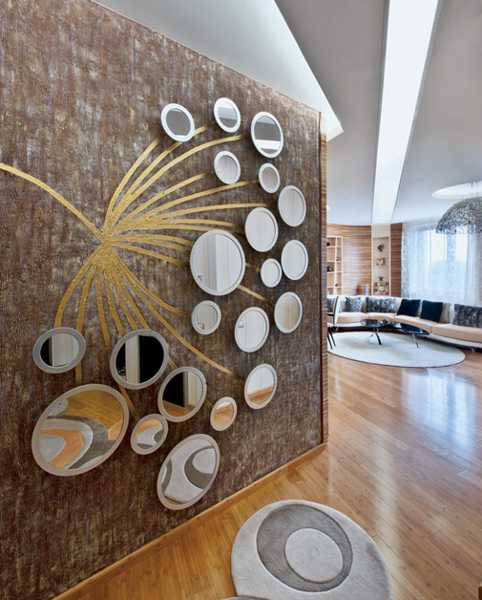 Russian architects Andrey and Dmitri Titov created this original design for the entryway wall decoration, reflecting the floral theme. A ceiling beam that stretches from the hallway into the living room, combined with the dandelion wall decoration, direct the view from the front door to the center of the apartment.
Changing color of the ceiling beam from yellow to red and white create a unique effect that is surprising, creative and attractive.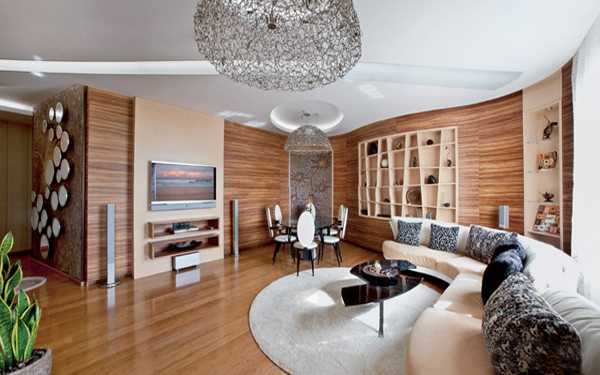 The living room and dining room are decorated with wall panels made of exotic wood, adding luxury to contemporary interior design and decorating ideas. Horizontal lines on wood creates a sense of expanding home interiors. Bamboo flooring, maple wood inserts of wall decoration and large chandelier that looks like a dandelion seed head, turn the space into a fabulous garden and a pleasant retreat in a huge city.
Amazing contemporary lighting design with indoor plants growing upside down
Contemporary furniture from Wild Design, unique furniture design ideas
Environmentally friendly materials add a natural feel to apartment ideas. Natural elements in interior design and decorating are spiced up by inspiring floral motifs and create an atmosphere of warm and friendly, peaceful and stylish home interiors in contemporary style.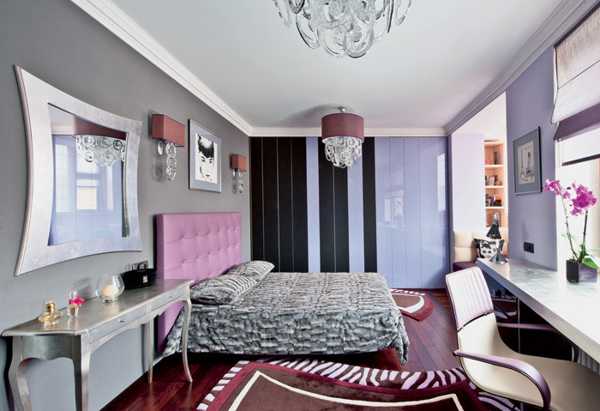 by Ena Russ
last updated: 25.10.2016
and enjoy free articles sent to your inbox