Colorful Food Artworks in Bowls, Creative Painting Ideas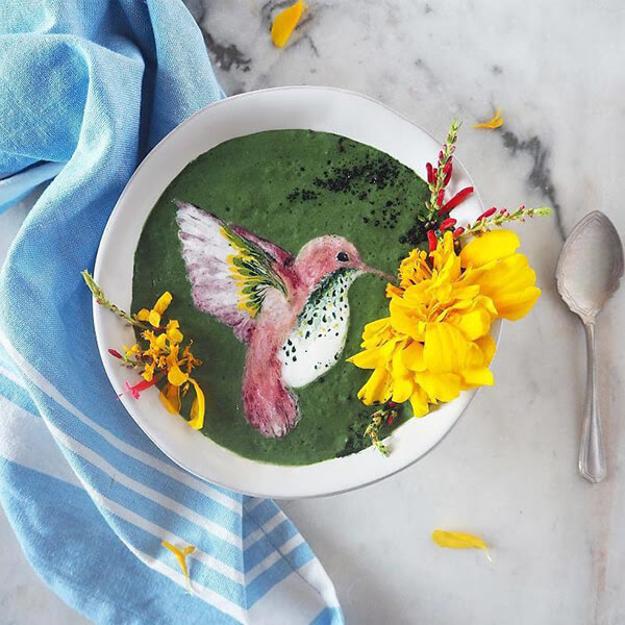 Bird images and flowers, unique painting ideas on liquids
DECORATING SMALL APARTMENTS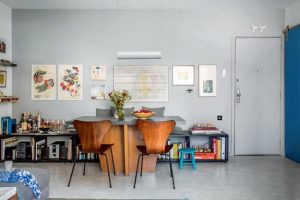 Food art becomes a part of modern life. Super Smoothie Bowls by Hazel Zakariya, the New Zealand based artist, surprise and delight with fabulous images of birds and animals created in smoothie bowls. The realistic details and natural colors turn liquids into bright, stunning artworks. The artists draw on beverages such as coffee and smoothies, stretching the new trends in food art to new horizons. Here are a few examples of beautiful food artworks to see and enjoy.
Smoothies contain cream, milk, fruits, and berries. The artist decorates them with flower petals which give an exotic touch to these unique artworks. She paints with all natural ingredients such as coconut cream, almond milk, spices, herbs, and vegetable powders. Animals and birds are adorable, and the food paintings are full of details. Although the smoothies look pretty, it is hard to decide to destroy them by drinking. All the ingredients are natural, but do you want to have empty bowls instead of these beautiful artworks?
Edible landscapes, food artworks made with unusual mediums
Modern food art, edible decorations adding to the eating experience
Food artworks composing faces of fruits and vegetables
Creative food art making kids eat healthy snacks
Food design ideas transforming healthy foods into playful bites
Animals and birds, food paintings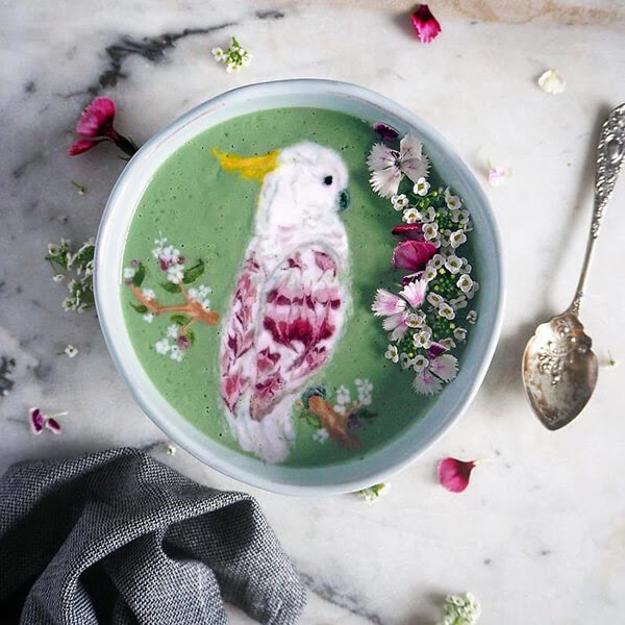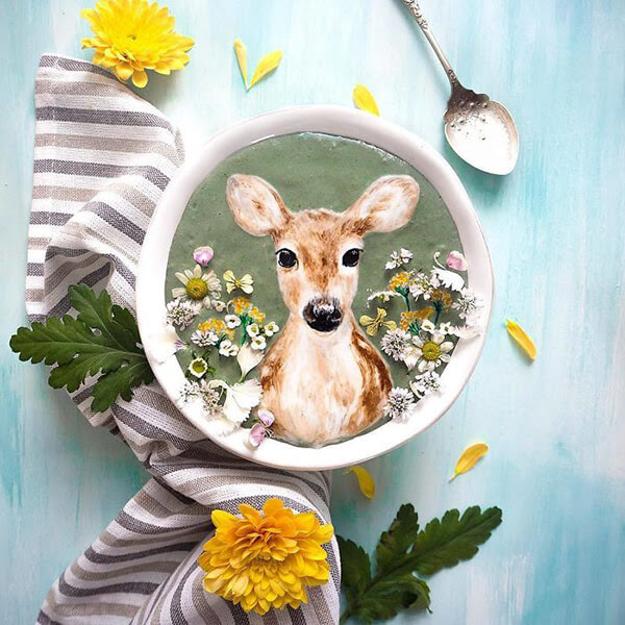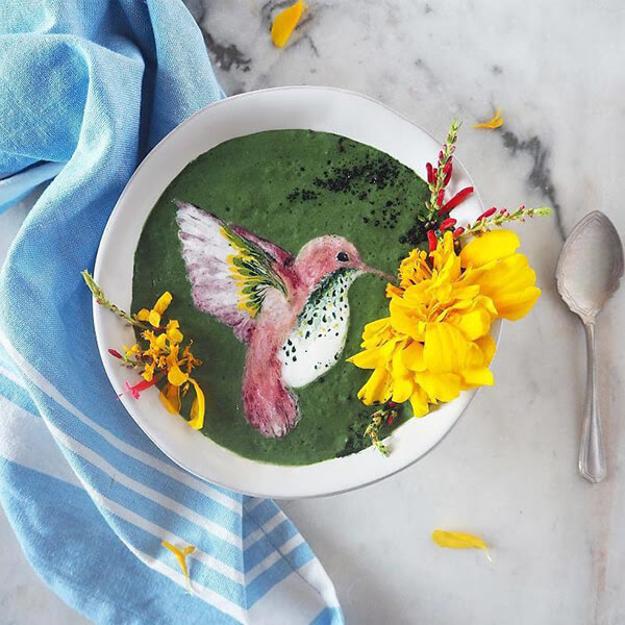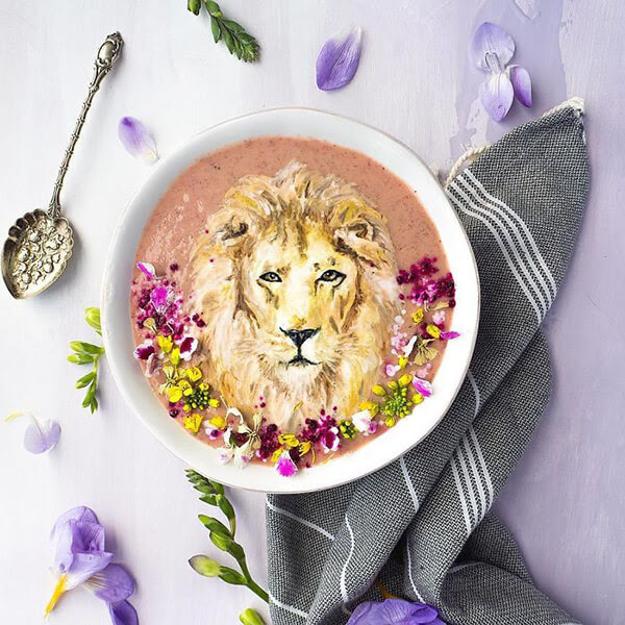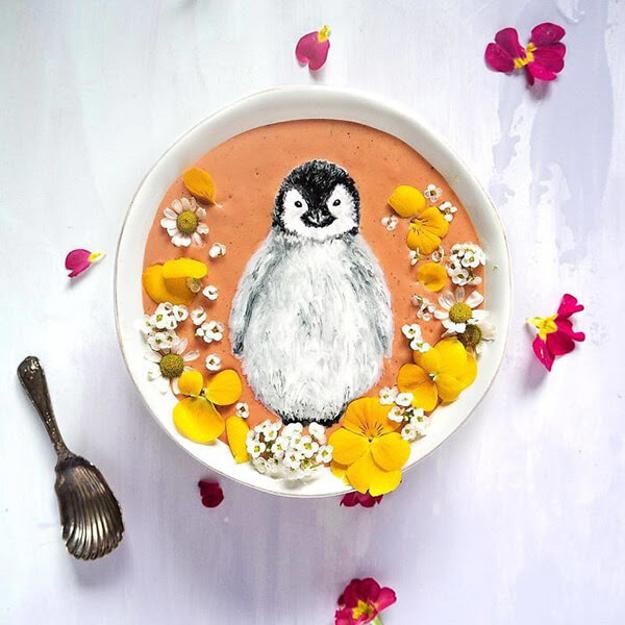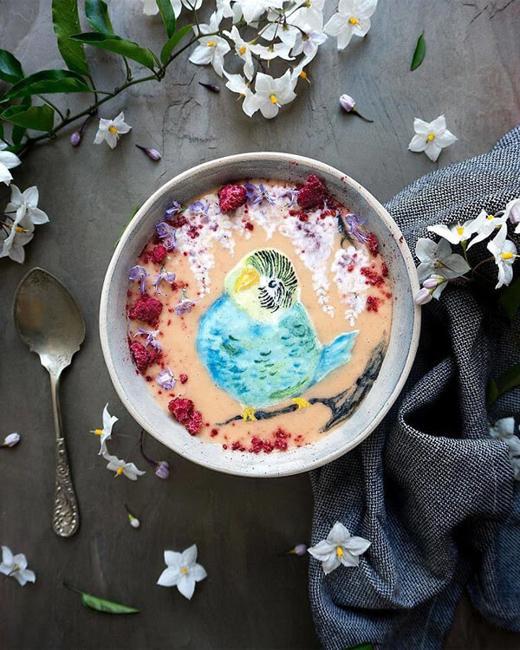 More from the art of decor

Throw pillows in various colors, designs, and patterns are one of the easiest ways to refresh your room design and inject...