Castle Truck Home, Unique Mobile House Design Idea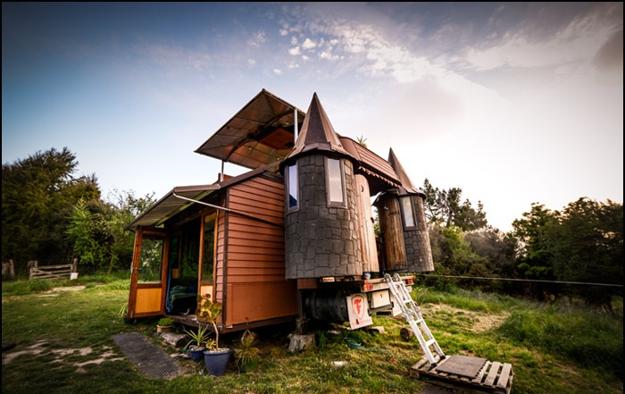 Castle Truck house design with two turrets
This house design ideas is surprising and original. The creative house design transforms an ordinary truck into a mobile home with castle like exterior and turrets. These structures can rotate inwards for traveling, but add an amazing look to the home when the truck is parked.  Lushome presents this one-of-a-kind house design project.
The tiny castle can be taken on the truck anywhere. The owners built this fantasy house in eco style. Solar-powered and eco friendly home uses harvested rain water and allows to travel in style. Solar panels on the roof are used to heat water while tanks below the truck serve as rainwater storage tanks.
The family of three built their amazing home for easy going and active lifestyle. The house provides a functional mobile home which looks like a real castle. It is comfortable and offers all the comfort of an ordinary home, allowing for a family to travel without compromising on quality of life.
Unique log house design, hand-built eco home for Green living
Magnificent architecture and beautiful interior design of vintage castle
Fairy tale house designs for the romantic at heart
Truck house design with castle turrets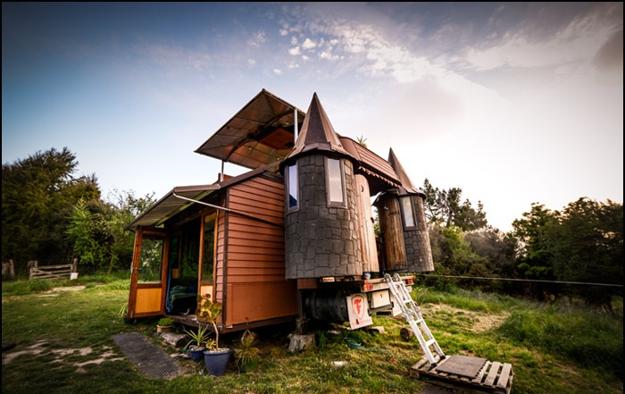 The castle house is beautifully crafted and has small but cozy living area, kitchen and dining zones. The house design feature well designed storage for everything people need for comfortable living during trips.
When parked, the house transforms into a small castle structure that allows the family to experience the outdoors and enjoy the welcoming shelter on a rainy day. A sleeping loft raises from above the truck and creates a space for relaxing.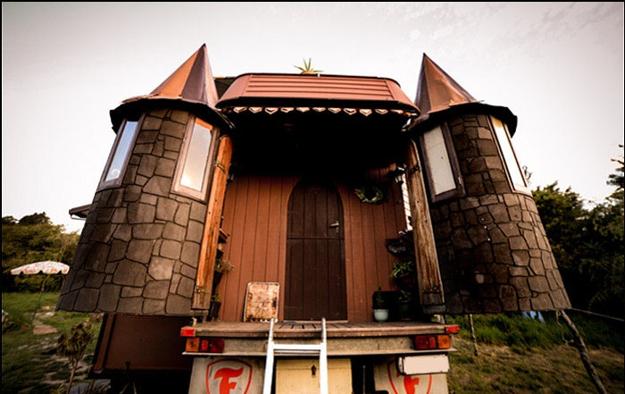 The castle turrets are functional and One of them is designed as a bathroom with a composting toilet. Another turret is a shower room with a small washing machine.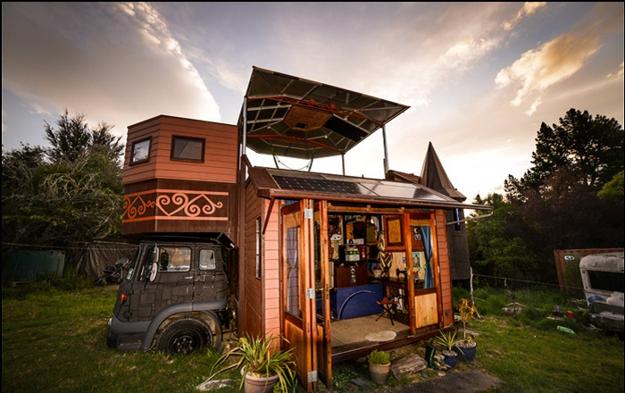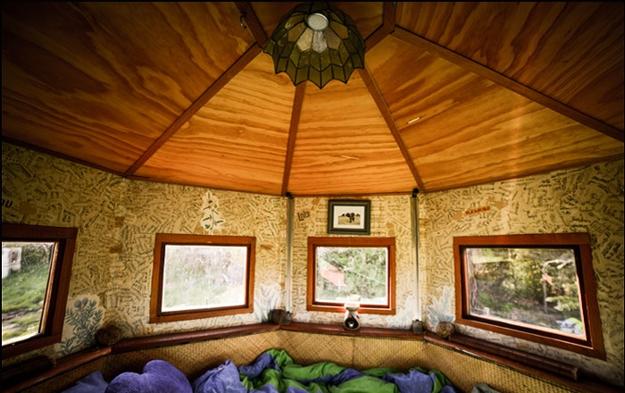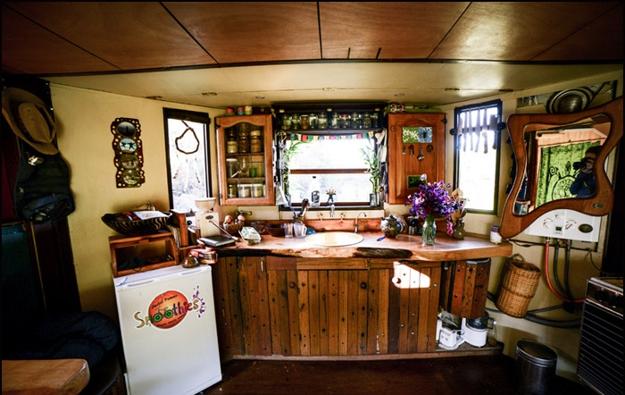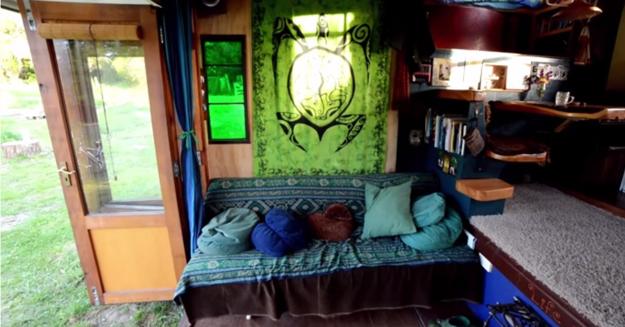 A house without a roof is in California. The house design is envisioned by Craig Steely Architecture and provides beautiful outdoor...