Bright Home Interiors Blending Light Wood and Glass into Modern Interior Design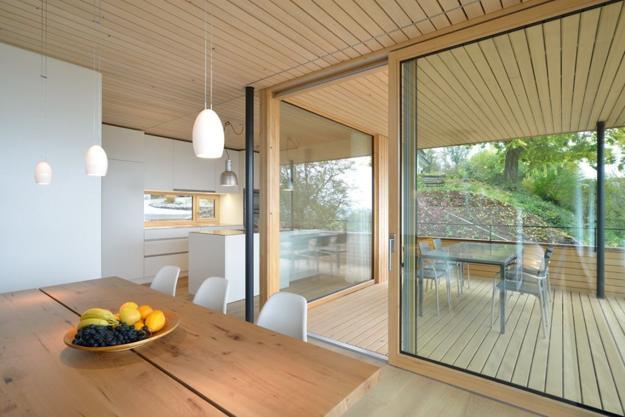 Large terrace with sliding glass doors connecting the dining room with outdoors
eco homes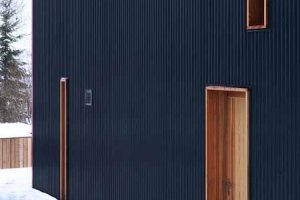 This bright and pleasant modern house design features wooden and glass architectural features and offers beautiful contemporary home interiors with breathtaking views. Modern interior design uses light wood, glass, spacious layout and white decorating ideas that make home interiors feel airy and very attractive.
Located on a sloped terrain with panoramic views over the town of Weinfelden in Switzerland, this mountain family home offers an inviting atmosphere and contemporary comfort. The modern house design is a project by  K_m Architektur, www.k-m-architektur.com/joomla/. It is a pleasant and elegant mountain retreat with a spectacular view.
Modern interior design and house exterior are created with wood and enriched by a few balconies and suspended terraces which provide each room its own outdoor exit. Wood is the dominant material of building and interior design. Wooden home interior, combined with large windows and glass doors create bright and cozy living spaces.
Modern house design with wooden home interiors and glass walls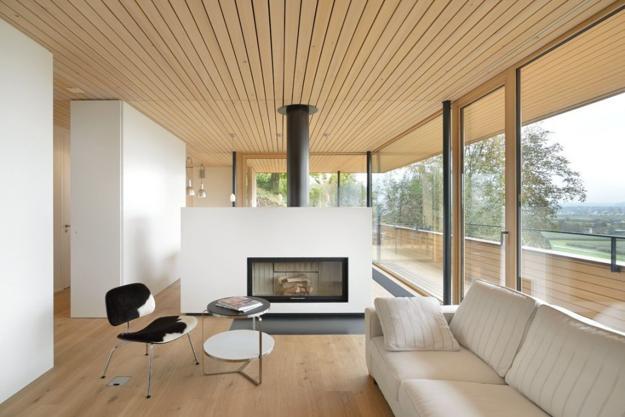 The upper floor houses the private bedrooms of the parents with a large rooftop terrace. A stove is used as a room divider between the dining room and living room of the ground floor. A roofed terrace encircles the building and connect home interiors with outdoors.
Natural building and interior design materials, a solar hot water system and geo–thermal heating system are green building features of this sustainable home design.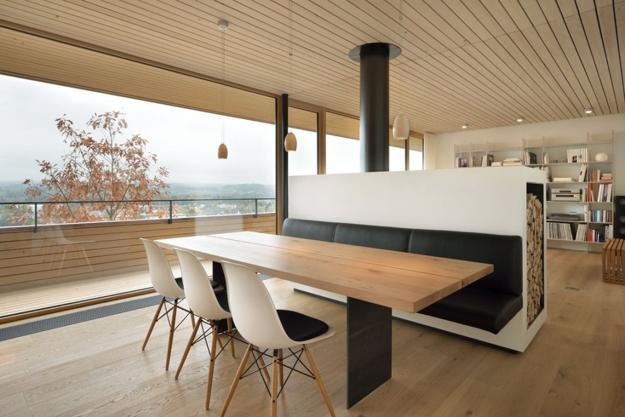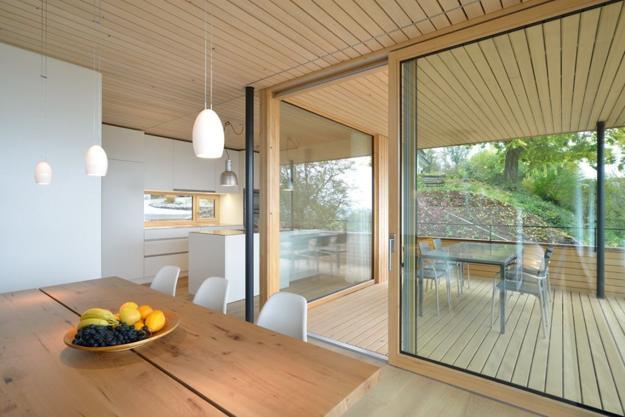 Wood is a cheap building and interior design material which makes modern house design cost effective. The combination of light wood, glass and white decorating ideas create very bright, warm and cozy interior design. Wood texture is very decorative, and golden colors of light wood soften modern interior design, turning living spaces into a comfortable and welcoming home.
Modern interior design with salvaged wood, eco friendly guest house design in Taiwan
Wooden wall paneling and wood furniture, eco interior design and decor
Wooden elements, architectural features and wood furniture feel pleasant and familiar, while glass walls and gorgeous terraces add a contemporary flair to this modern house design, ideal for family vacations.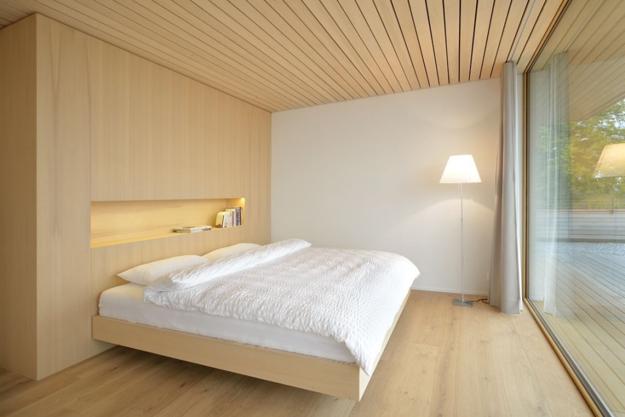 Wooden house exterior design is very elegant and attractive. Straight lines and simple shapes create a fresh modern look. Wooden house exterior and interior design are great for modern houses in places with extreme weather conditions.
Modern house design blending stone, steel and wood into modernist box with glass walls
Modern house design with functional and decorative Y shaped wooden frames
In mountains that are very cold in winter, wooden house exterior and interior design feel warm and cozy. Wooden elements and wood furniture retain heat once the house has been warmed up, providing a comfortable atmosphere.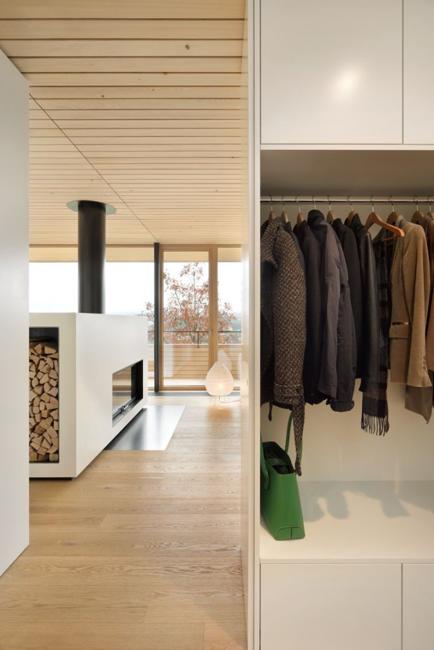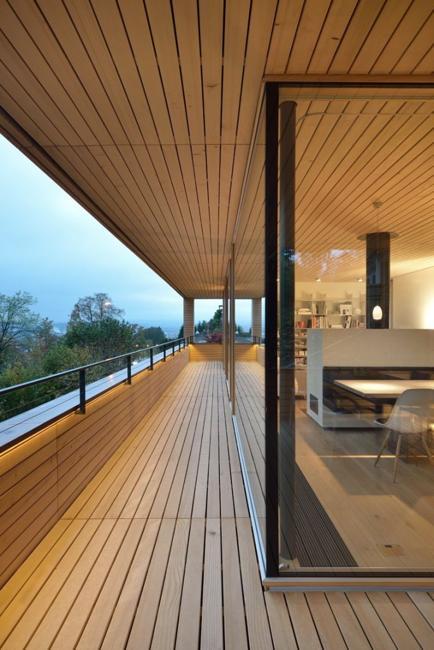 Wooden house exterior design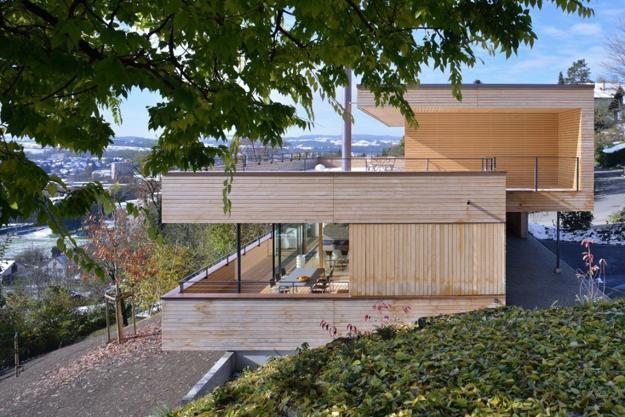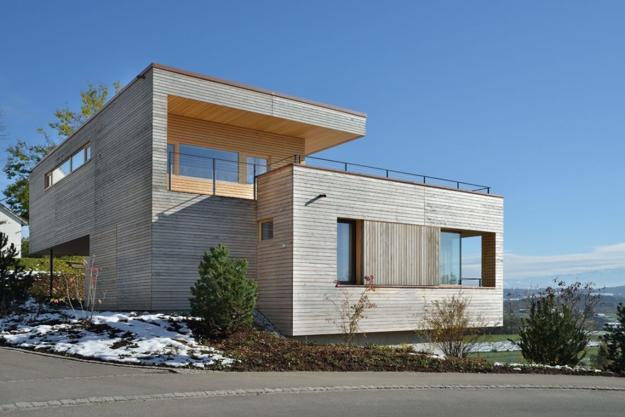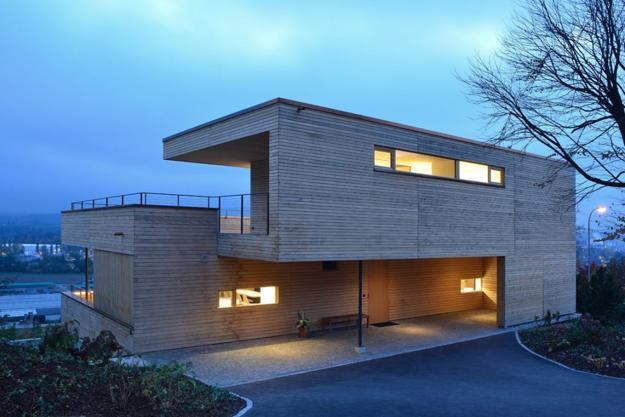 A house without a roof is in California. The house design is envisioned by Craig Steely Architecture and provides beautiful outdoor...
and enjoy free articles sent to your inbox