Modern House Design with Functional and Decorative Y Shaped Wooden Frames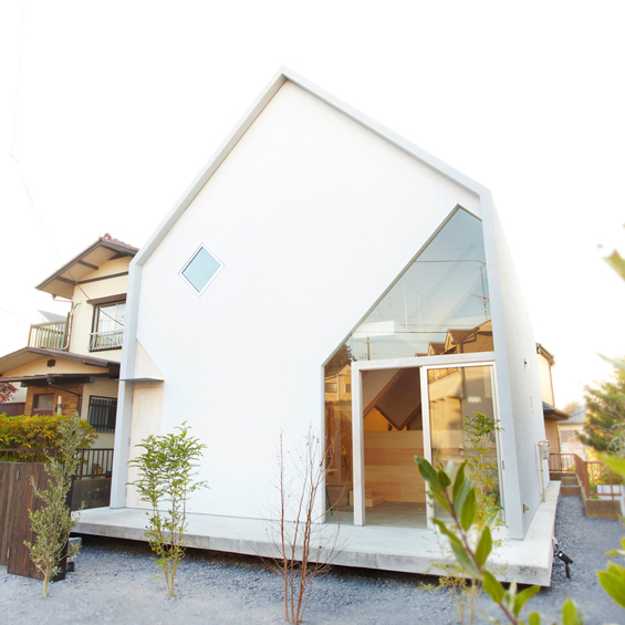 Modern house exterior design with unusual glass door and window frame
This modern house design is a renovation project that transformed an old home built in 60s into a contemporary dwelling by Hiroyuki Shinozaki Architects, Japan. The contemporary architectural interiors with dramatic Y-shaped wooden frames offer this bright, light and welcoming home for a young family with a child.
Located in Matsudo, a residential area on the outskirts of Tokyo, and built on a 162 sq m site, the modern house design creates 115 sq m of interesting, spacious and attractive living spaces, perfect for a family life. This house renovating project was planned rebuilding of the old home and creating a new symbol of bright future for a young family.
The unusual and impressive House H by Hiroyuki Shinozaki Architects, www.shnzk.com/ features a wooden wtructe with Y-shaped wooden frames, creating open living spaces with visually separated functional architectural interiors, unusual glass doors and interesting window designs. The modern house demonstrates innovative design ideas while blending traditional wooden frames into modern interior design and is proposed as a living symbol that can be changed adjusting to a new lifestyle.
Modern house exterior design with unusual door and window frame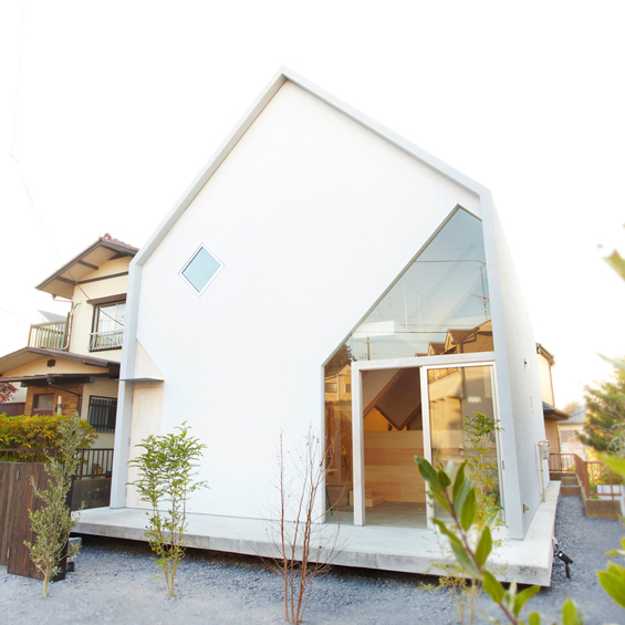 A large roof is supported by eight Y-shaped wooden frames that add unique elements to architectural interiors with hanging second and loft floors. Inspired by attic beams of traditional wooden house design, Y-shaped frames run through the entire house.
Depending on the level and location of floorboards, the distance from a big roof and other living spaces are changing. The contemporary open living spaces are divided by Y-shaped wooden frames and floorboards into different areas, so that people feel each other while staying in different zones.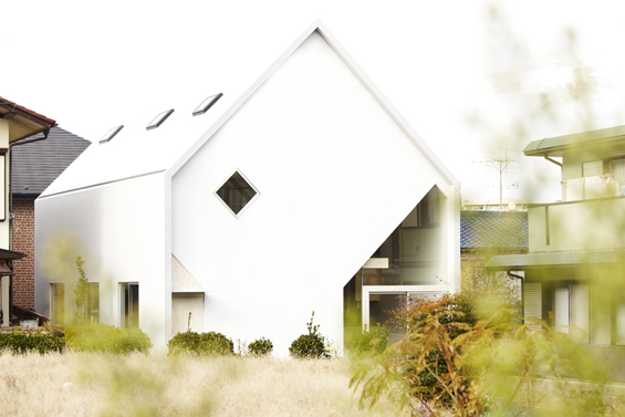 The structure is a not only functional, but meaningful and decorative element of this modern house design, that create unique architectural interiors united into an open contemporary home. Wooden frames can be used for interior decorating as walls for hanging pictures and creating kids growth chart, turning this architectural interiors into a warm and inviting home with personal details.
Modern interior design with wooden walls and ceiling
Charming cottage with large windows
Unique house design with roof opening by Studio Velocity, modern houses in eco style
Natural wood is an excellent building and interior decorating material. It keeps traces of a family life like a well thumbed book.
Architectural interiors with Y-frames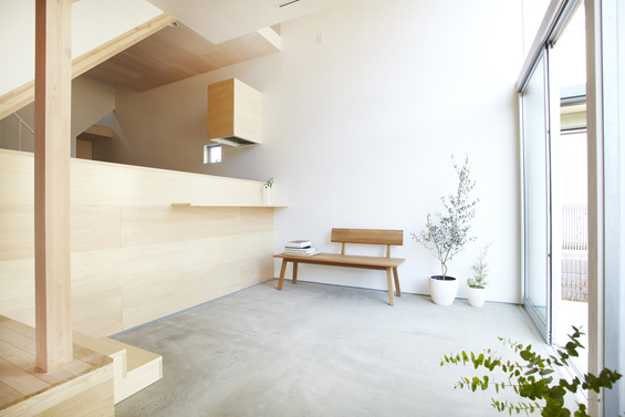 Photographer/ Fumihiko Ikemoto
More from architectural designs

Modern houses with original roofs look unique and spectacular. A roof is a functional architectural element that adds personality to a...