Beautiful Interior Design and Decor Ideas Enhancing Silverlight Residence
---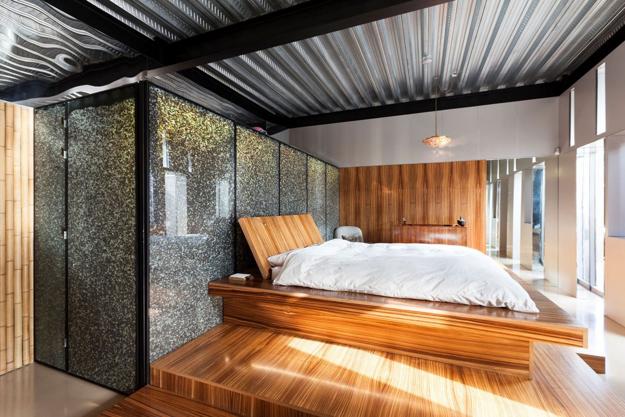 Modern bedroom design with large windows
Modern interiors blend fabulous materials with contemporary luxury, elegant functionality, and ultimate comfort creating the Silverlight home, a private residence designed by Adjaye Associates, based in London, England. Lushome shares gorgeous interior design pictures of this stunning, urban retreat featuring 484 square meters of inspiring and modern living spaces.
The luxury home is located on a narrow strip along the bustling Grand Union Canal in West London. Spectacular color combinations of vibrant hues and neutral tones, spaciousness, modern lighting and a view of the canal add to the unique beauty of this modern house with an addition of the contemporary extension.
Fresh and innovative interior design with innovative lighting and bold decorating create bright, impressive living spaces. The living room has a glass wall with an open view of the canal. The roof terrace stretches the home interiors outdoors adding a chic touch to this home design. Novel and creative interior design and decor ideas mixed with stylish, bright colors turn the home into unique, luxurious and comfortable living spaces with pleasant views.
Luxury apartment ideas in eclectic style
Modern home interiors with strong personality
Luxury ideas present customized designer home interiors
Unique home interiors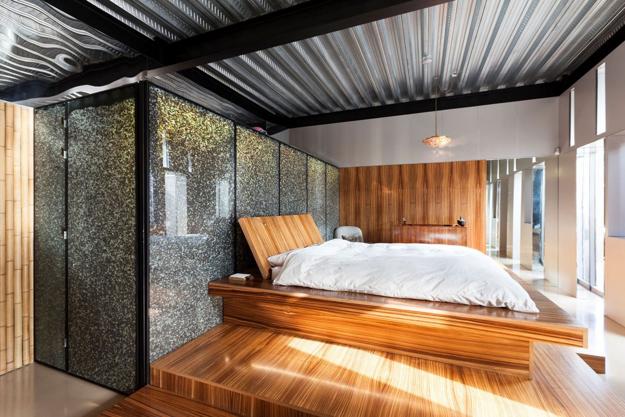 Original and contemporary interior design ideas are spectacular and inspiring. Wood and glass combination, colored polished floors, creative bamboo wall decoration, green wall paint and metal elements in industrial style create a fantastic fusion and add a futuristic touch to gorgeous modern interiors that show off character and charm.
Contemporary LED lights and bold colors brighten up small spaces and make a statement bringing modern ideas into the functional interior design. A staircase features fabulous lighting design; bedrooms have the original windows bringing plenty of natural light. Concrete walls and a kitchen countertop are combined with green cabinets and designer bar stools in an industrial style.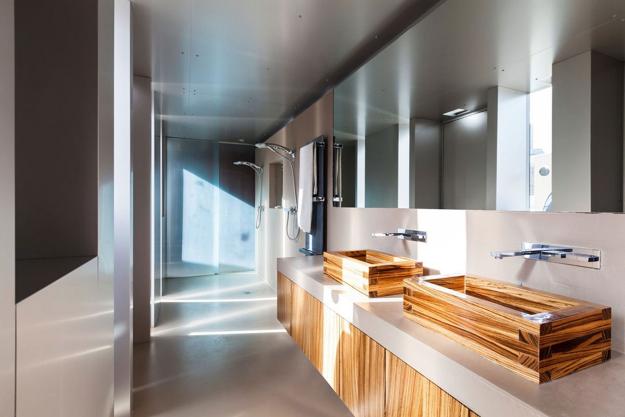 Bathroom sinks, cabinets, and dining table show off the splendid beauty of natural wood. Wall blend vibrant colors and stylish plywood texture. Green colors take central stage in the open space uniting the contemporary living room, kitchen, and dining area.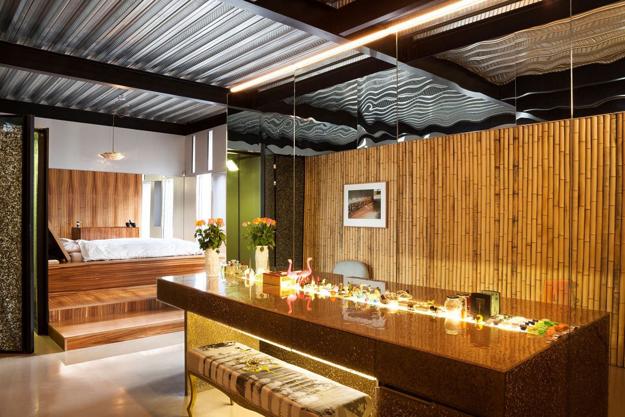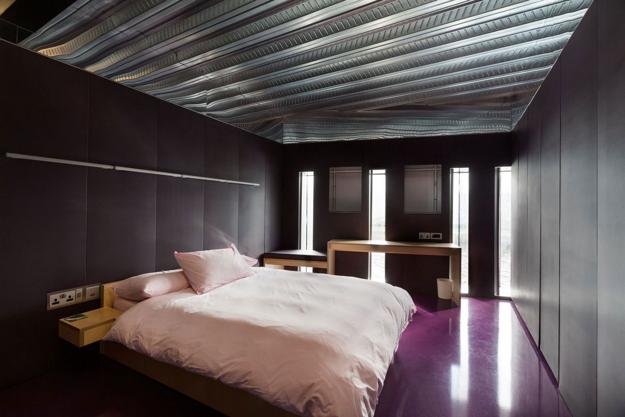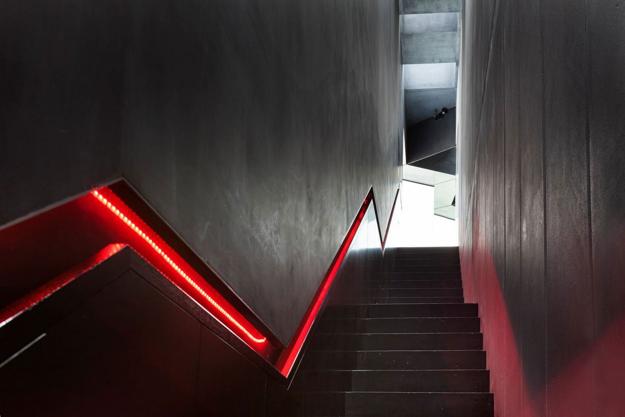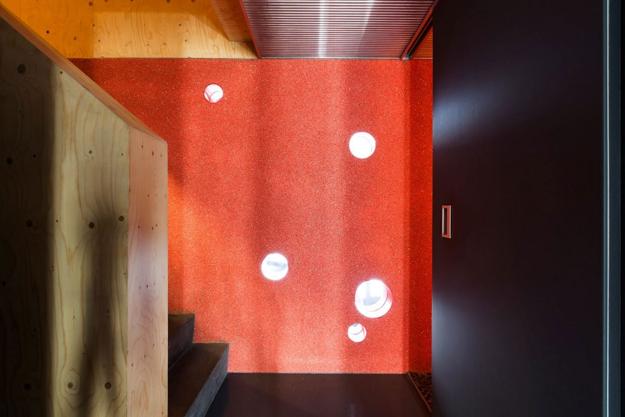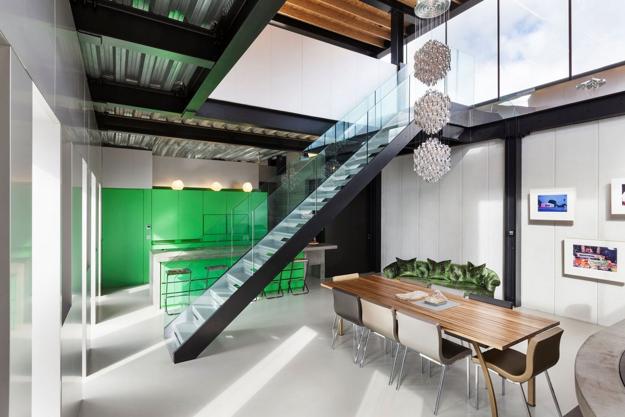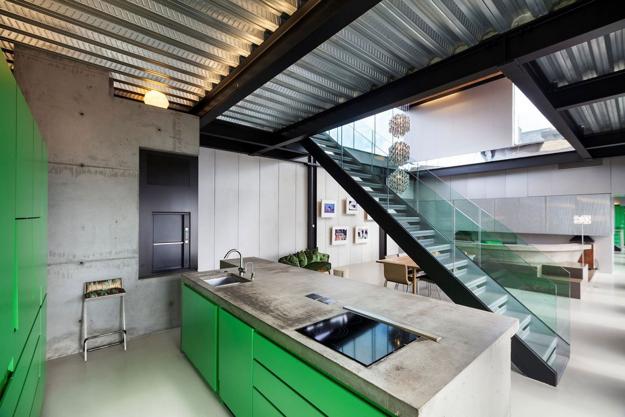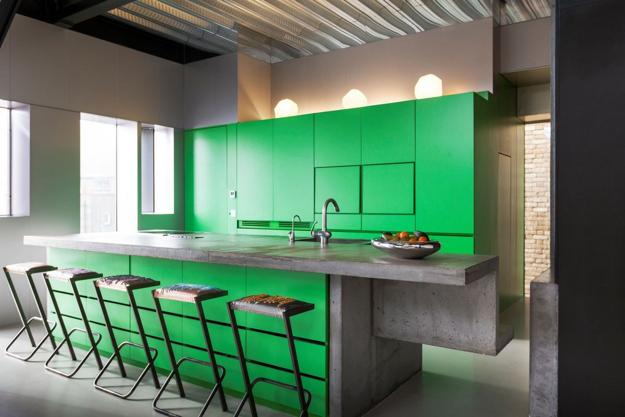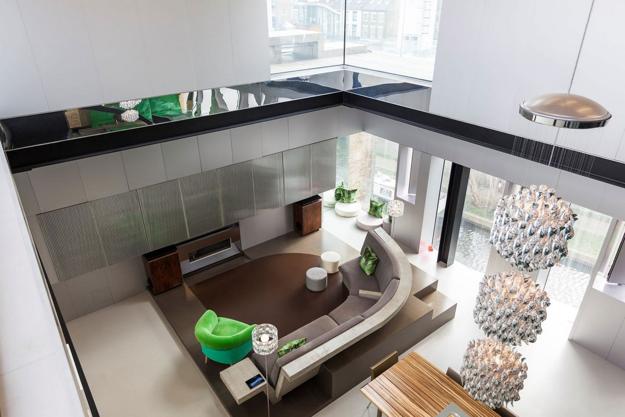 More from modern interiors

Wildwood House by Giulietti Schouten Architects offers spacious and bright home interiors enhanced by gorgeous views of the surrounding forest. Concrete...