Beautiful Home under Huge Pine Tree Branches, Unusual House Exterior Design

Interior Design Ideas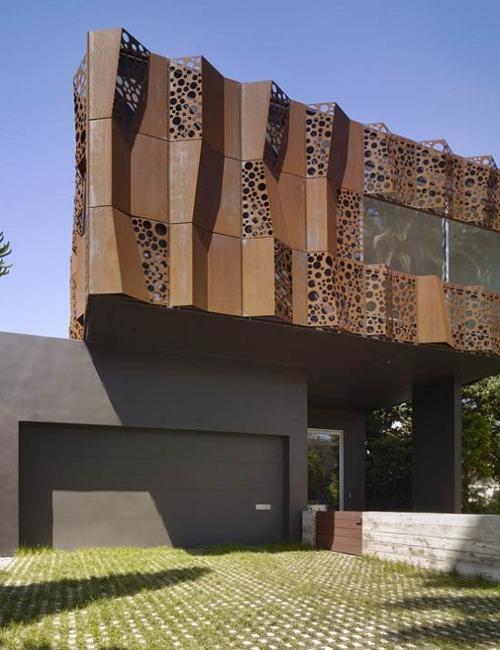 Perforated screens made of steel
CHRISTMAS TREE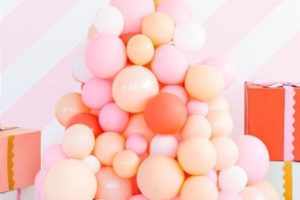 This beautiful home in Venice, LA delights with unusual and pretty exterior design. A tranquil yard and modern interiors provide a lovely place for a family with kids. The beautiful home is on the site with a mature pine tree that creates the cooling shade and turns the area around a swimming pool into a very comfortable and inviting outdoor space.
Elegant and creative house exterior with perforated screens and modern interior design blend natural materials with the surroundings. The contemporary house is a design project by architectural firm Modal Design. The open layout and interior design of light colors look spacious and modern.
Gorgeous pine trees were saved during this house building. Spectacular tree branches add a particular charm to house design with glass walls and a perforated metal exterior. Many decor items in eco style connect home interiors to nature, bringing beautiful shapes of round slices of a tree trunk into the rooms.
Modern house design with perforated screens for exterior walls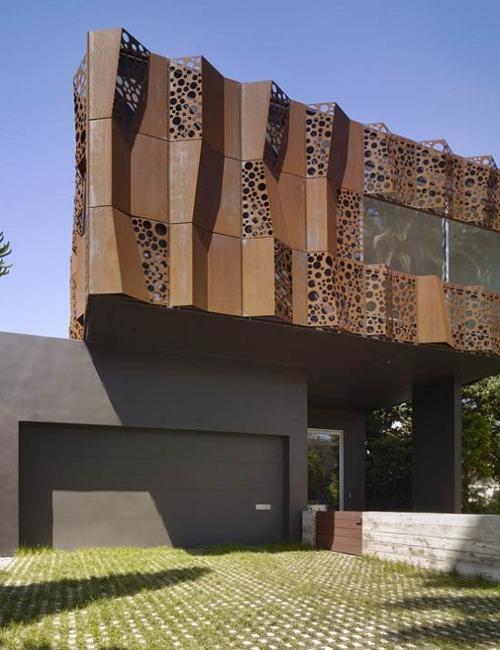 This modern house is called Walnut Residence. The vast pine tree growing on the site is very beautiful. The architects designed the house just under the branches of the tree.
Exterior walls feature perforated screens made of steel. The metal screens provide privacy and protect home interiors from hot sun rays. Open plan living room design is bright and airy. The backyard features an outdoor swimming pool.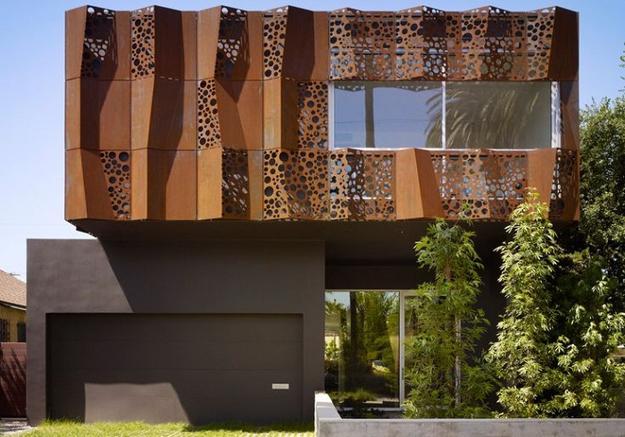 Glass doors and large windows connect the backyard with interior design, enhancing the pleasant look and feel of this beautiful and contemporary house under the tree.
Perforated window curtains for modern interior decorating
Fabulous lighting design idea for accent walls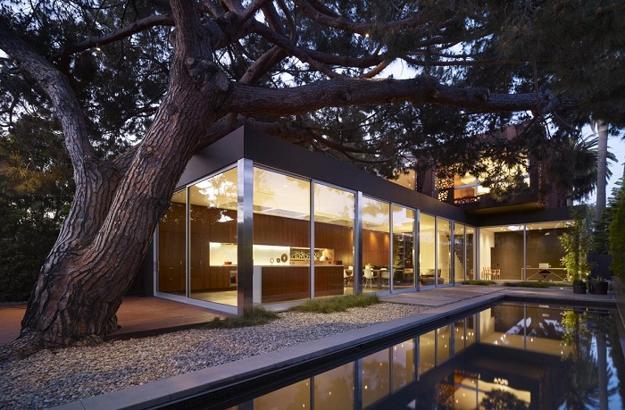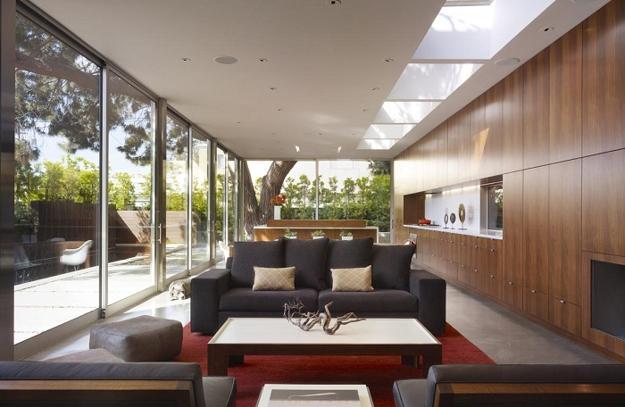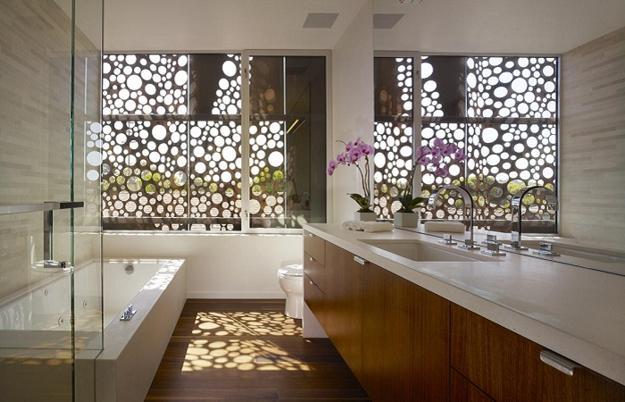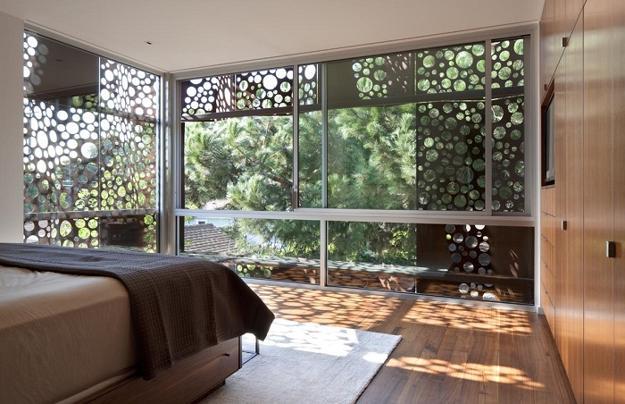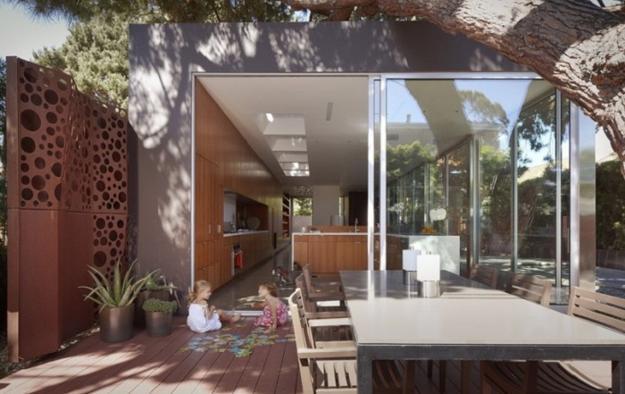 Modern house design in Japanese style celebrates the functionality and elegance of minimalism. Airy, bright rooms look inviting and comfortable. Natural...