Baguette Tables, Unique Furniture Design Idea Reflecting Food Waste Problem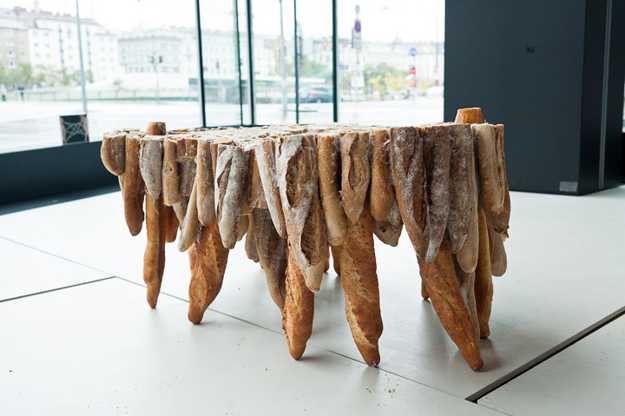 Baguette Table
Baguette Tables is a unique furniture design idea that reminds us about hungry people and tonnes of food that resorts, restaurants and supermarkets throw away every day. Food thrown away in Vienna could feed half of the population of Graz, say furniture designers from Studio Rygalik, based in Poland, www.studiorygalik.com/info/studio/ who created these unusual tables made of baguettes.
The furniture design project aimed to start a discussion about food waste and ways to reuse and recycle materials. Baguette Tables show that the materials to build from are all around us, waiting for innovative and creative mind to use it in modern design and decorating.
The tables were made from stale baguettes that were supposed to be thrown away. These bread structures were part of a bread experience created by Gosia and Tomek Rygalik at the Vienna Design Week Laboratory, where people were surrounded by bread, eating bread dishes from bread tables.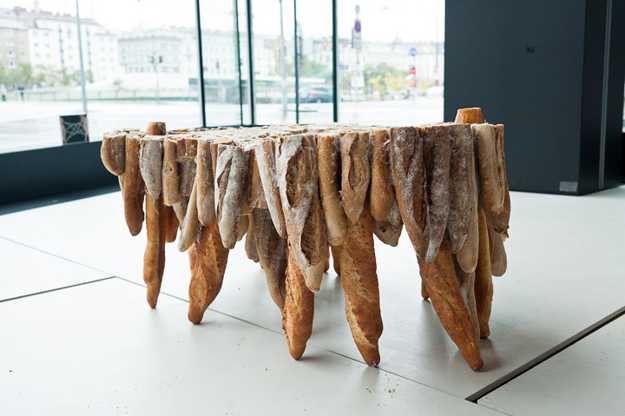 These tables are made of unconventional material and make a strong statement. Stale baguettes do not look appetizing, but showcase meaningful design idea. It is difficult to compare the amount of food waste today with that in the past, because we don't have the historical data. We can get an impression of the changes with increased living standards by comparing the food content of municipal solid waste in cities in rich and poor countries today.
Figures for Asia suggest that a low-income city might generate 60-90 kg food waste per person per year, compared to 90-120kg in a middle-income city and around 120 kg in the UK. Poor people in the past were hungrier, and if they grew food for themselves, knew the value of it. Where they did have waste food, it would often be fed to animals.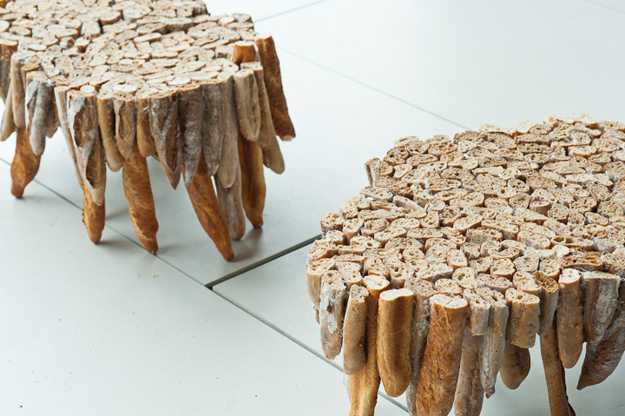 Today supermarkets start to offer smaller packs of food and promotions on multiple purchases of complementary items rather than the ubiquitous buy one and get one free. Charities redistribute surplus food from the food industry to community organizations. Composting is once again on the increase, but whatever your perspective, there is still much work to be done.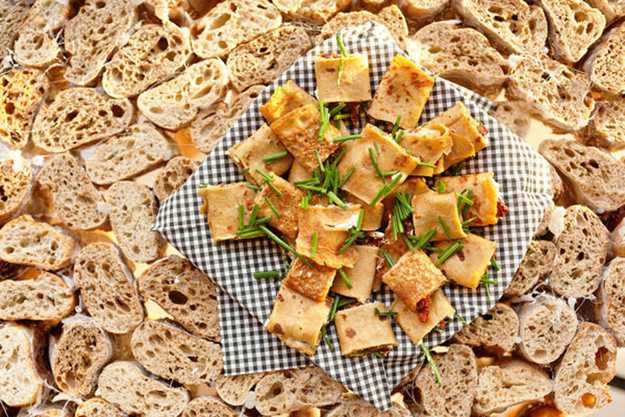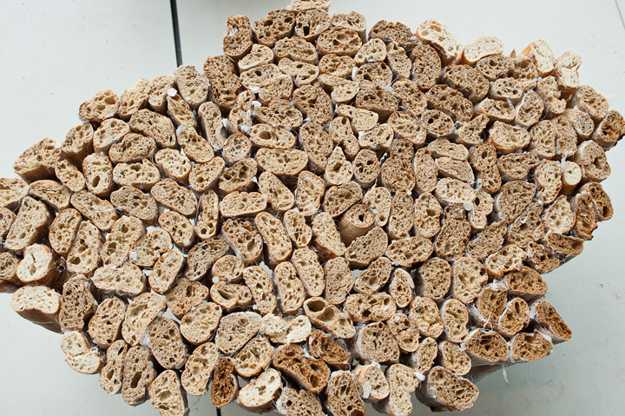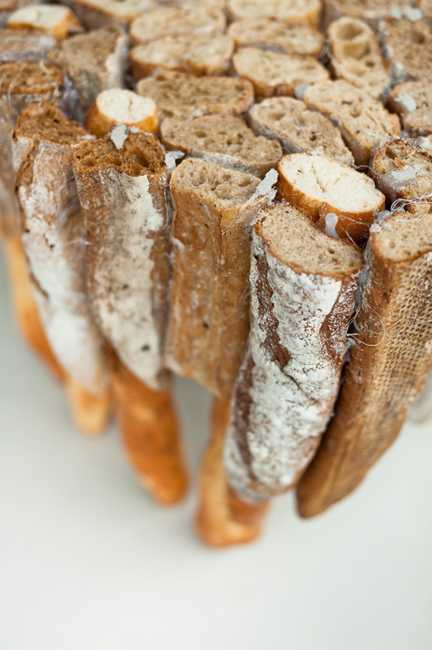 photo: Nick Albert /Kollektiv Fischka

What time is it? It's singing bird o'clock! This unique timepiece is bringing the fresh vibe into spring decorating, making elegant...