Australian Old Barn Conversion into Modern House with Sliding Glass Doors and Exposed Brick Walls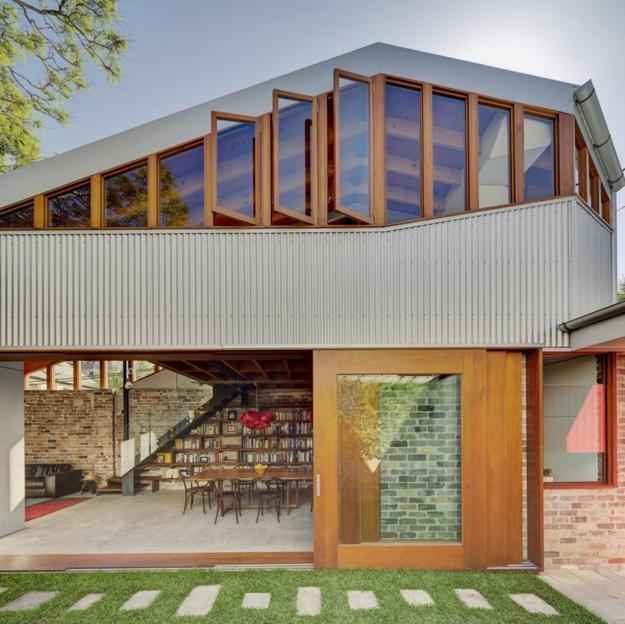 DECORATING SMALL APARTMENTS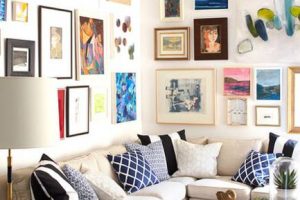 This modern house design is a beautiful project by architectural studio Carterwilliamson The spectacular Cowshed House with sliding wall panels connecting interior design with outdoor living spaces is in Sydney.
In Glebe, Australia, the old barn turns into a functional, attractive, comfortable, and modern house for a happy family. This beautiful architectural design shows its character and delights with its unique, open style that adds charm to the city residence.
Cowshed was a small site surrounded by roads. The old barn building was simple and functional, featuring old brick walls that define the house exterior design. It features antique brick walls that add unique accents to cozy bedrooms.
Contemporary loft conversion design
Interior glass doors, 11 bright interior design ideas
Amazing converted homes featuring unique architectural designs and contemporary  interiors
Old barn conversion into the modern house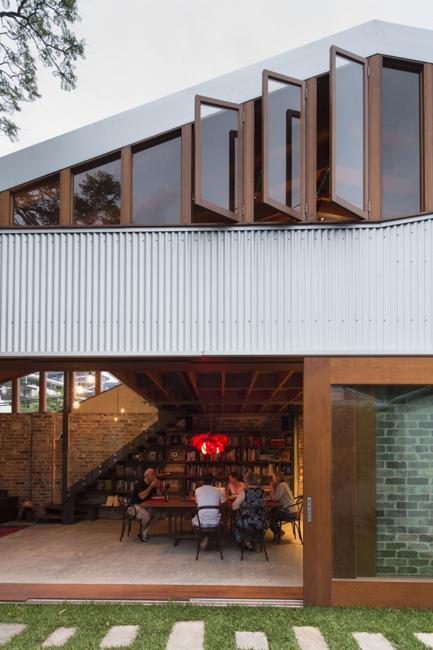 Sliding glass doors and exposed brick walls
The modern house with sliding wall panels that open interior design and connect rooms with outdoor living spaces offers a contemporary residence that is stylish and inviting. Large windows and sliding wall panels that work as exterior glass doors fill the house with light and pleasant breezes, creating a bright, friendly, and airy interior design.
Small church conversion creating a modern house behind the stone exterior
Exposed brick wall designs, the latest trends
Exposed brick walls
The modern house is on the southern border of the province. The yard is facing the north, offering a private backyard that beautifies home interiors with pleasant views of green grass and an antique brick wall covered with climbers.

Open floor plan and spacious interior design connect all rooms and the sunny and green courtyard, a beautiful house extension. The open layout of this modern house feels inviting. The kitchen interior space with exposed brick walls smoothly flows into the dining room and living room.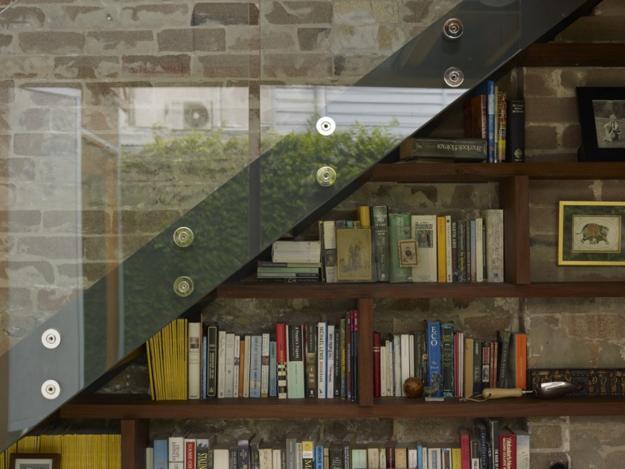 Bright kids' bedrooms with indoor hammocks reflect the Venezuelan roots of the owner. The old barn shape defines the unique house exterior, which faces a modern city street and makes a surprising attraction.
Modern interiors open to outdoors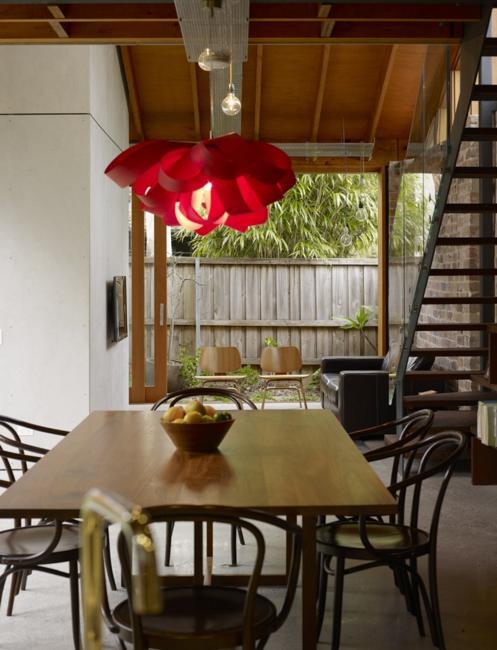 The modern house has a sloped roof which protects the building in a few ways. Mature Jacaranda trees surrounded the old barn building with leaves and flowers, creating organic waste. Architects added a slope to the roof, preventing this natural effect and keeping home interiors dry and safe.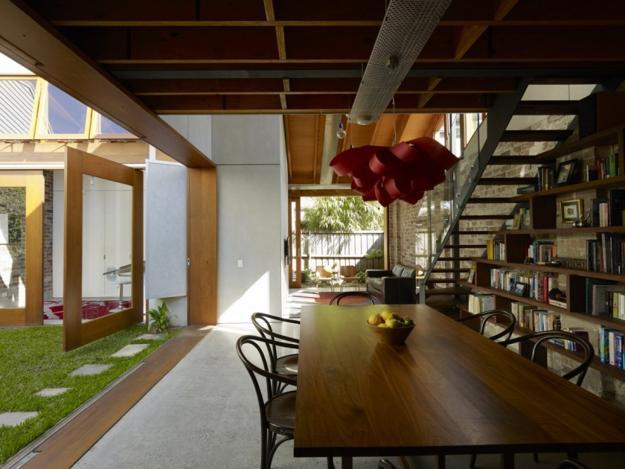 Despite all improvements, the house exterior and interior design retain the old barn look and warm atmosphere. The antique brick walls feature concrete blocks strengthening them and adding personality to modern interior design. A new flooring, wooden windows, and sliding wooden doors with glass inserts create a very original home that connects modern architectural designs to traditional Australian buildings in rural areas.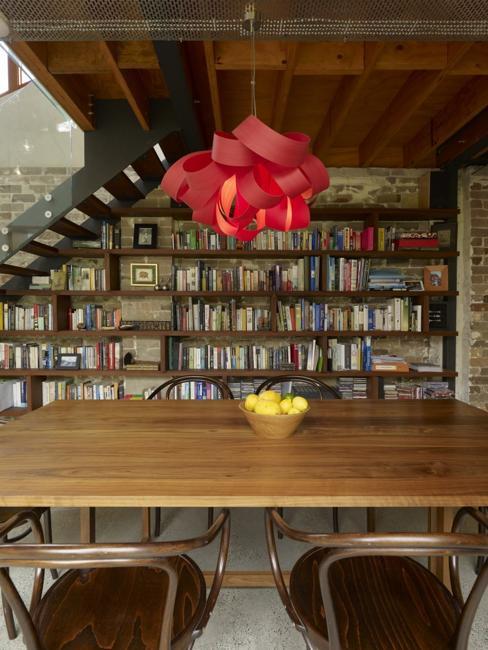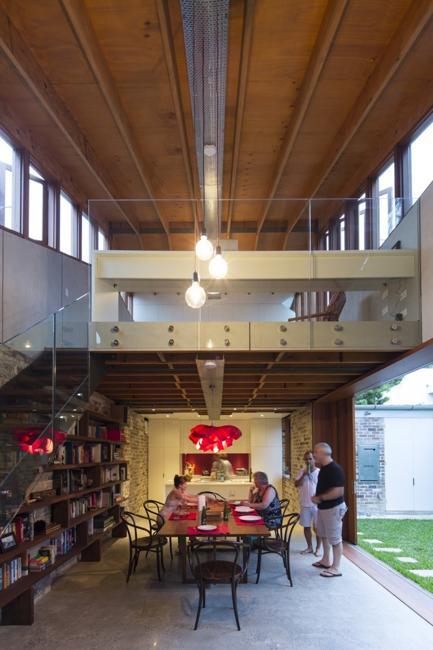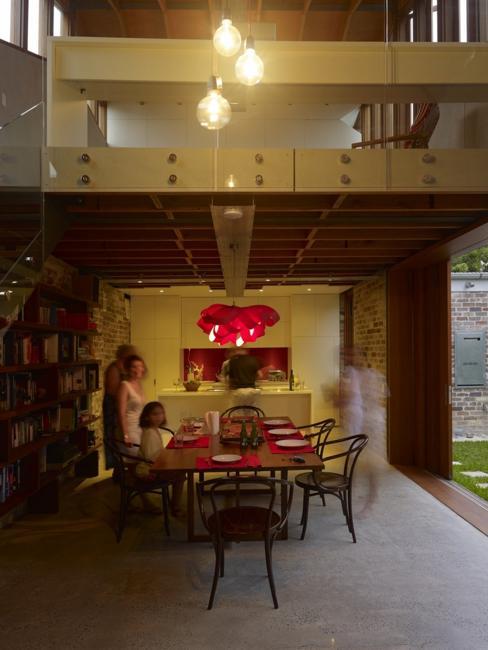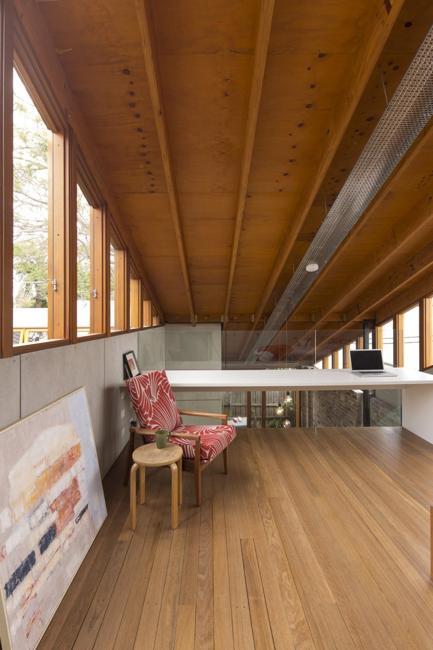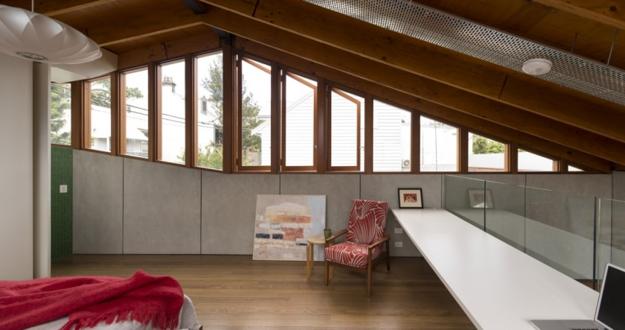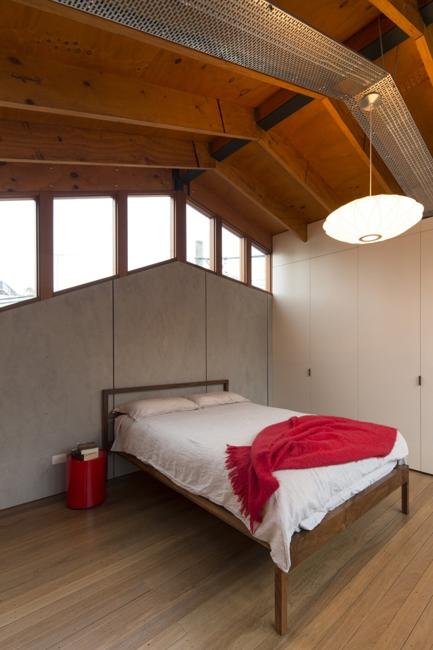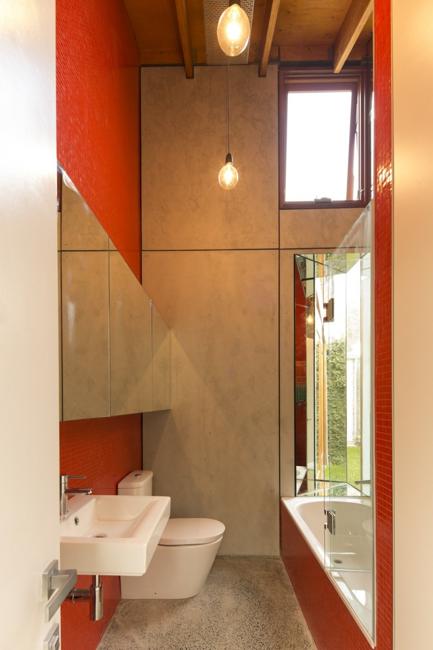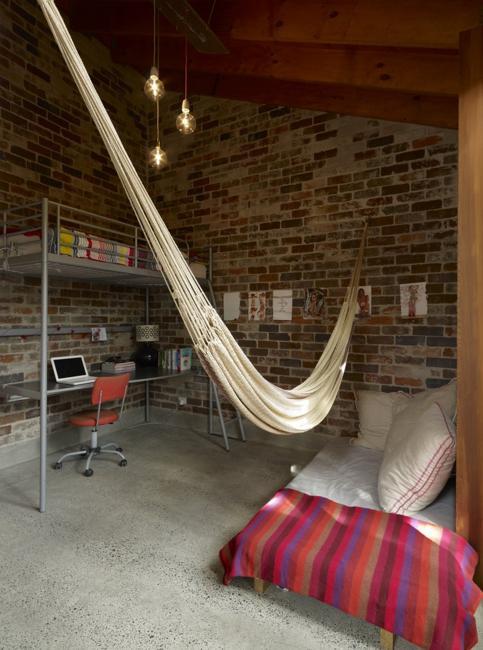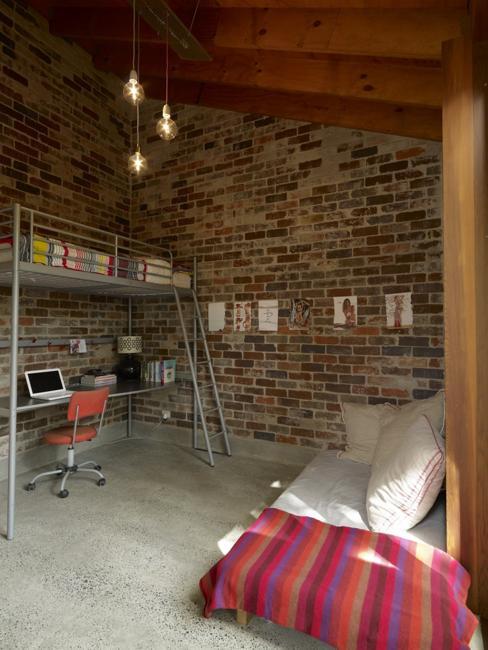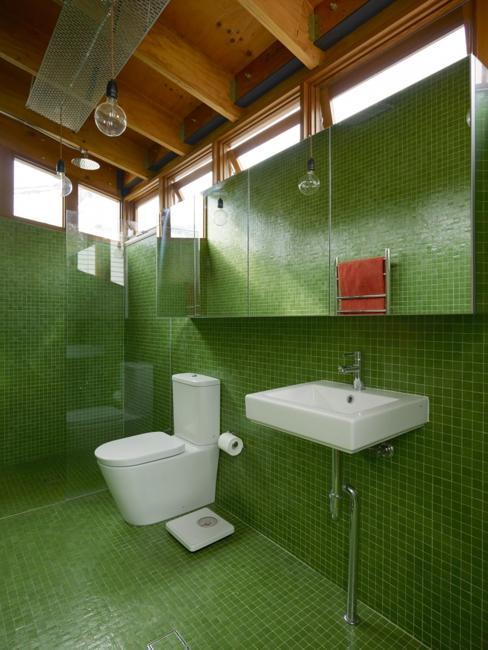 Modern house exterior and yard landscaping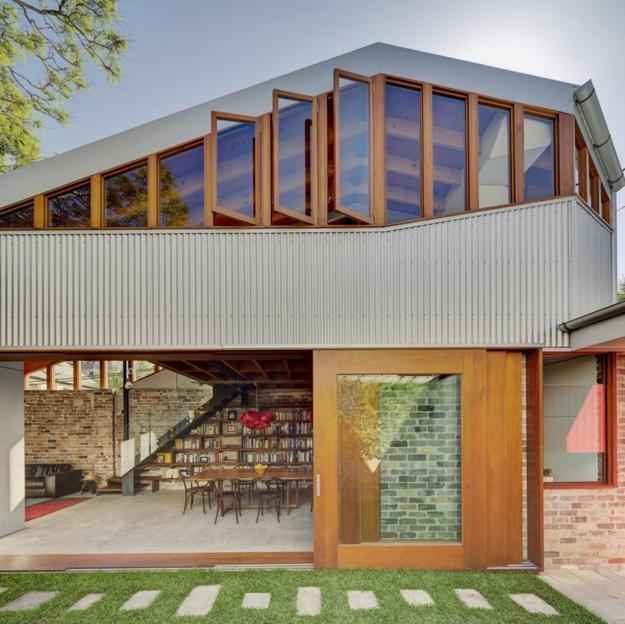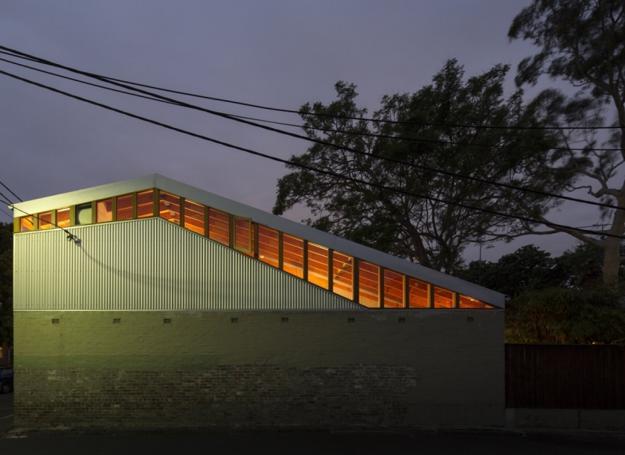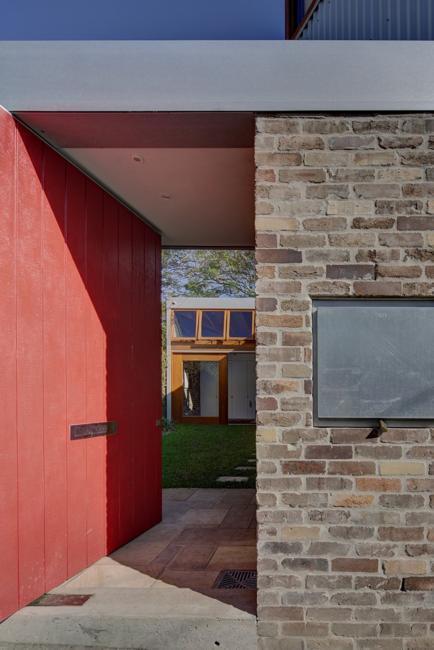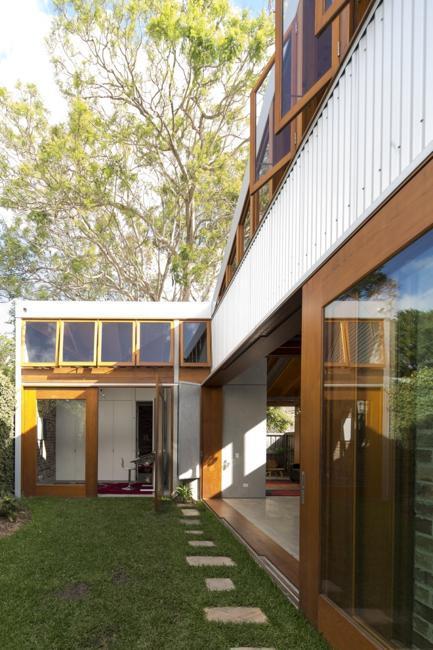 Modern house design in Japanese style celebrates the functionality and elegance of minimalism. Airy, bright rooms look inviting and comfortable. Natural...