Artworks Created with Food and Ink, Fun Decorating Ideas by Victor Nunes
---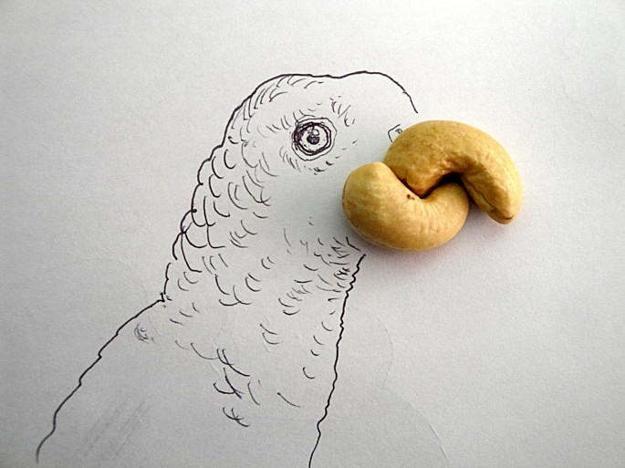 Ink drawing of a bird with a peanut beak
Food fascinate and inspire. For each series of drawings artist Victor Nunez takes various foods and creates amazing sketches decorated with food pieces. Some food artworks are complex, but simple decorating ideas can be used by anyone. Lushome shows these creative designs to inspire parents and kids to experiment with drawings and food, or create unusual edible decorations for party tables.
These food artworks offer interesting and cheap ideas for table decoration while having fun. Most commonly used foods, like popcorn, pumpkin seeds, noodles, walnut halves, corn, cookies and bread sticks, can be used for creating various images. In skilled hands food can become animals and birds, people and angels. The edible decorations look tasty, unusual and fun.
A combination of art, food and design ideas shows a great potential for creating unique artworks with everything we see or eat. Edible decorations and amazing food art works are the perfect example of creations by people who realize the food potential as an art material. Artist Victor Nunes, www.facebook.com/victornunesfaces, is from Portugal and his artworks can be found on his Facebook page where he posts his latest creations.
Creative food art and decoration ideas that tell stories and make kids eat healthy food
Amazing art of creating food landscapes, inspiring edible decorations
Food artworks and edible decorations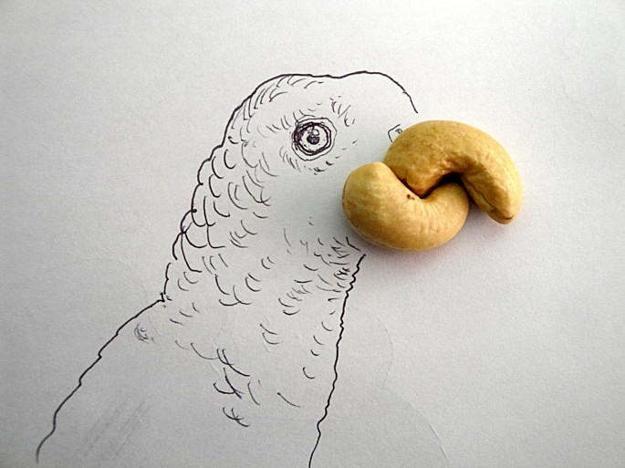 The artist works in mixed media. He uses food for edible decorations, office supplies for creative artworks and ink for drawings. Generally, he uses common materials and objects everyone can find lying around the house.
Some images are creepy, perfect for Halloween table decoration. Others are cute and adorable, offering great art and design ideas for creating edible decorations that kids will enjoy. Simple and complex, these drawings and food art creations look realistic and amazing.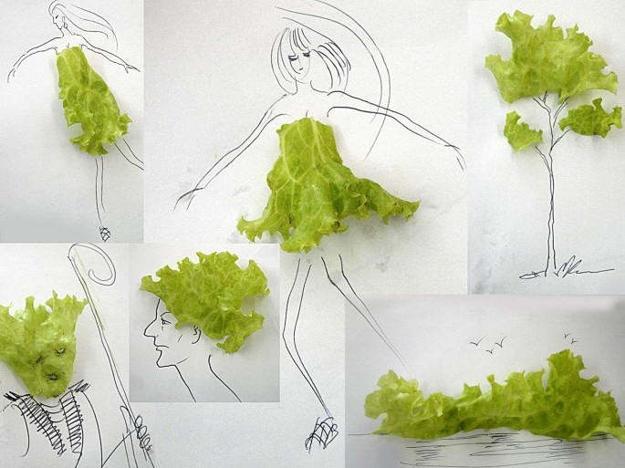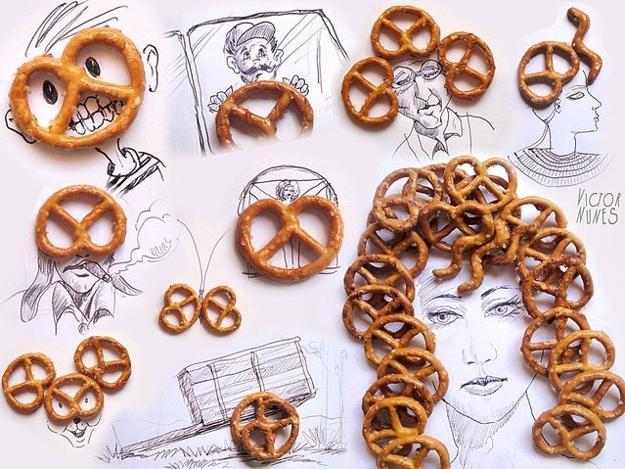 There is a collection of a few latest works below,and more interesting food creations are on the artist's Facebook page.
Colorful edible decorations, national flags made with food
Hand-painted sushi plates for creative Asian party table decoration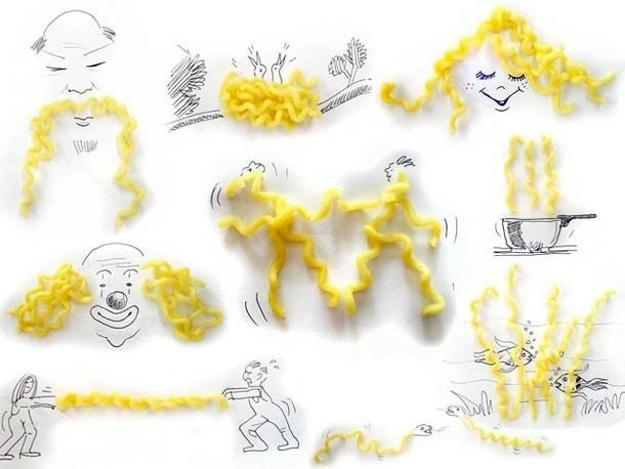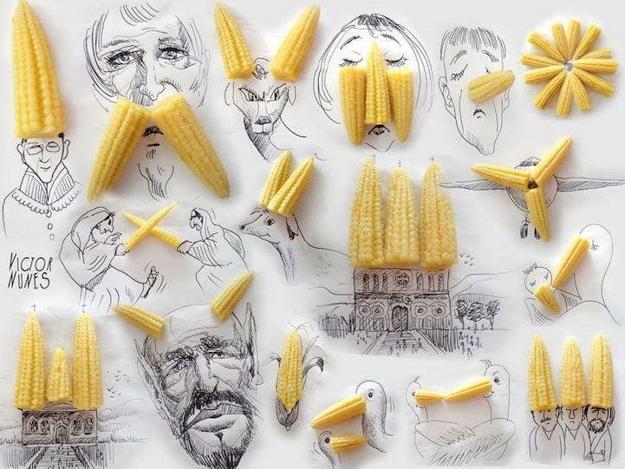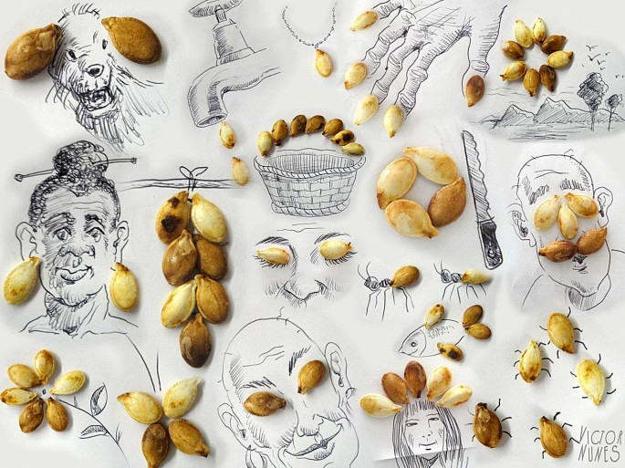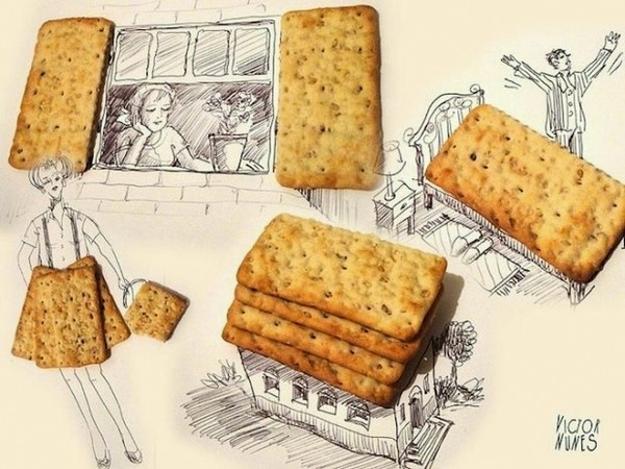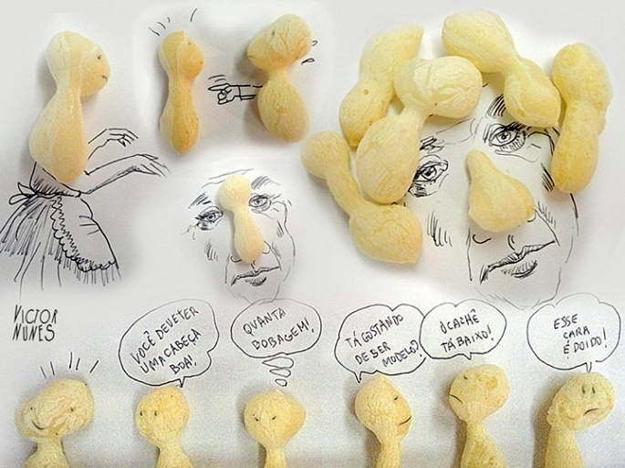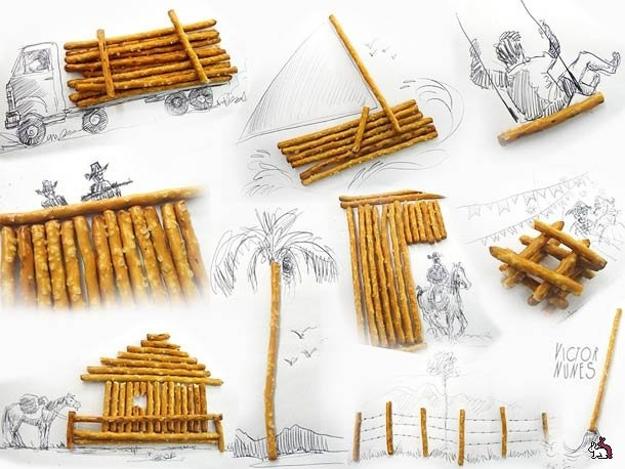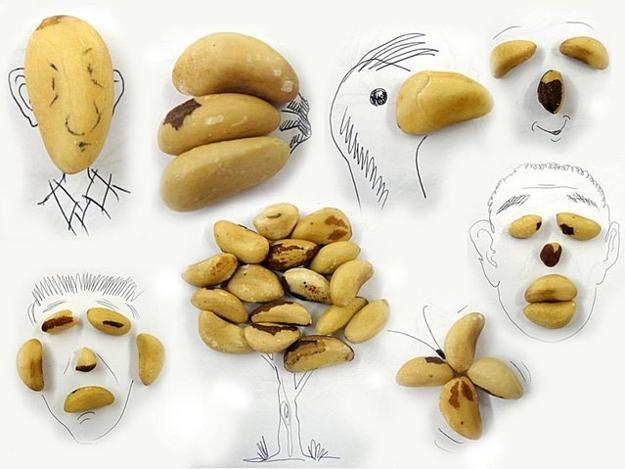 by Ena Russ
last updated: 09.02.2014