55 Colorful Spring Decorating Ideas, Cheerful Interior Design and Decor

Decorating Ideas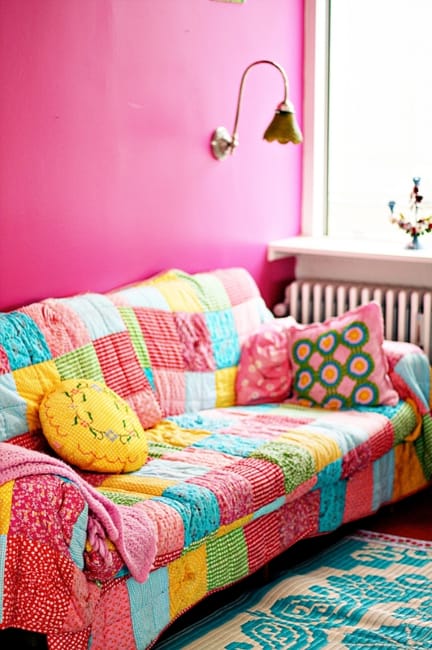 Yellow and pink interior colors, cheerful decor
home interiors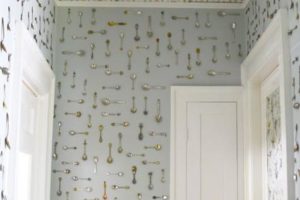 Spring decorating is about natural inspirations. With nature awakening, people see the beauty that raises their spirit, encouraging fresh and bright interior design ideas and cheerful spring decor. People open windows, let the floral aroma inside and look for vibrant and light interior decorating ideas. Spring decorating brings floral designs and green leaf motifs into modern interiors and calls for bright natural colors, especially after soft winter pastels.
Using the natural style, decorators invite natural beauty into home interiors. Nature-inspired interior colors are great for creative people who follow their hearts instead of current interior trends. If you like bright room colors and nature-inspired designs, let spring decorating ideas delight you with spectacular combinations of florals and vibrant palettes. The inspiring Lushome collection of classic spring decorating ideas shows classic spring hues, fresh greens, bright pinks, cheerful yellows, gorgeous purples, and elegant blues.
Spring home decorating with flowers, beautiful floral arrangements
Beautiful decorating fabrics for spring
Home staging tips and Green ideas for spring decorating
Bright spring ideas for home decorating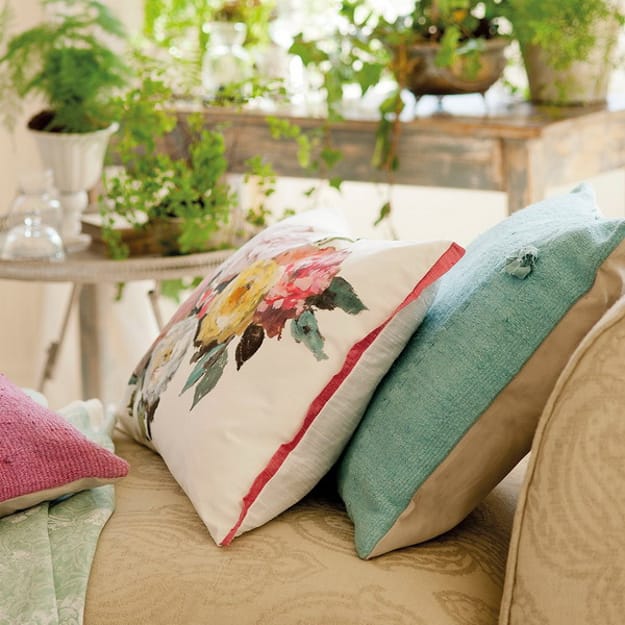 To fully enjoy the spring atmosphere, you can apply the classic principles of spring decor, adding bright color accents to every room and all items. Bright interior colors and new, creative solutions help create cheerful and exciting spring decor. White decorating ideas expand the space and let more light into the rooms, providing a perfect background for spring-inspired colorful accents.
Spring decorating ideas perfect for summer
Vintage decor ideas and fresh room colors for spring decorating
How to combine neutral colors and bright hues in spring decorating
Bright interior colors and colorful objects evoke associations with positive and pleasant things, like sunlight, green grass, beautiful flowers, and comfortable lightness. The most radiant decor items can be small, but the bright play of spring shades, even in neutral interiors, transforms your home decorating in no time.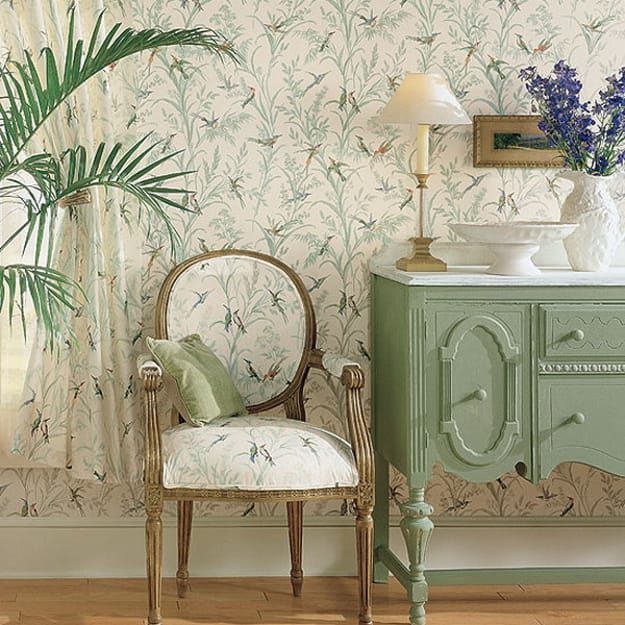 The primary colors of your spring decorating can be combinations of white, green, blue, purple, pink, and yellow. Modern hues, pink, blue, beige, and pastel colors are superb for spring decorating also. The nature-inspired images look organic and bring optimism. Combine three primary colors with a green leaf pattern or a few floral designs to create beautiful interior design and decor without overloading the space.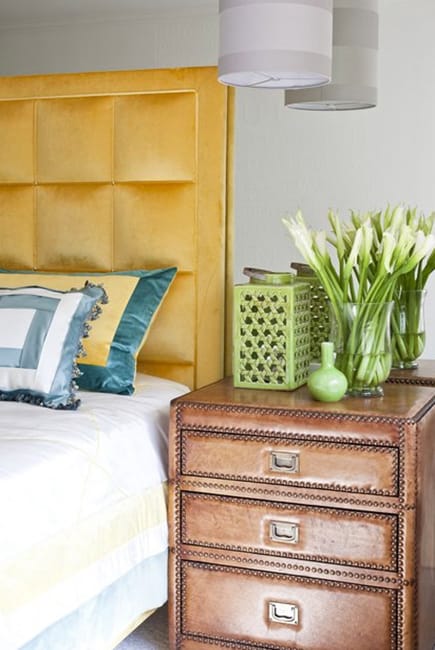 Bright room colors can add gorgeous contrasts and enhance interior design. Like white and pale colors, light colors are perfect for walls in the rooms featuring a terrific tandem of light green, pale pink, and golden yellow shades. You can get fresh interior color combinations from fresh flowers and spring decor items, like home textiles. Your creativity depends only on your imagination and taste.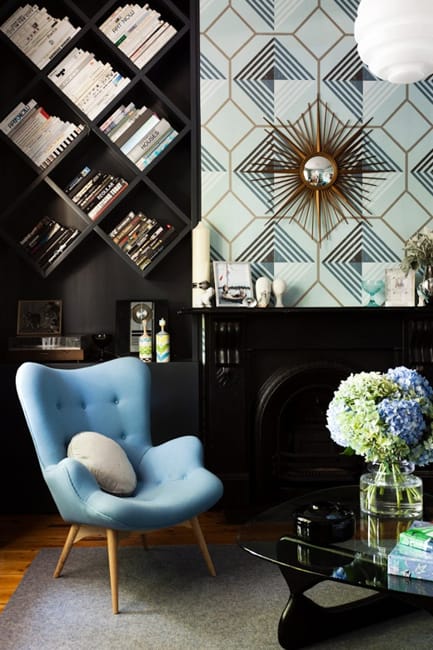 Spring decorating ideas are breezy but cozy and stylish. You need to declutter and clean your rooms, and then use your favorite bright colors with neutral and cool hues to create the balance. Also, you can bring fresh flowers or think of decorating with spring branches. The cheerful color palette, combined with pastels and complemented by nature-inspired patterns, creates a bright, harmonious, and comfortable interior design with functional decor accessories and eye-catching accents in vibrant colors.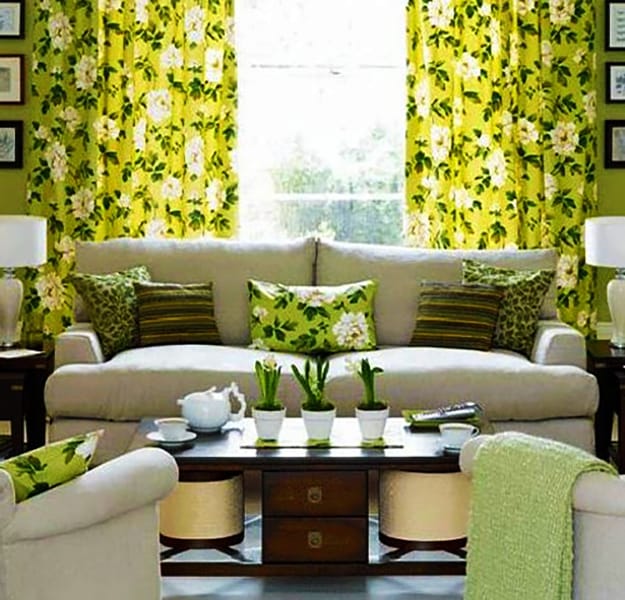 Spring decorating tips
Here are a few steps from professionals to achieving a spring-like effect.
1. Hang light and atmospheric pictures on the walls to bring a spring decorating atmosphere into rooms.
2. Give a touch of comfort and brightness to your interior design and decor by using colorful textiles.
3. Bring a vase with fresh flowers in the room to enhance the spring atmosphere with aroma and gorgeous look.
4. Use natural materials.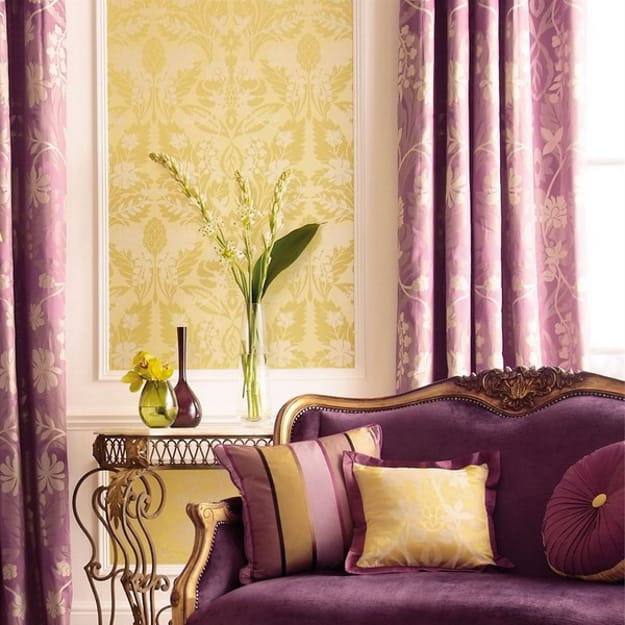 5. You can beautify your spring decor with colorful accents, towels, napkins, throws, and lampshades with floral prints.
6. Create light window decor, remove heavy curtains, and use light fabrics. It is worth experimenting with floral designs and spring-light colors.
7. Add nature-inspired accents to your interior design and decor. Natural textures and decoration patterns of the stone, wood, rocks, greenery, or beautiful flowers enhance spring decorating and work well with vibrant and cheerful room colors that emphasize the beautiful season.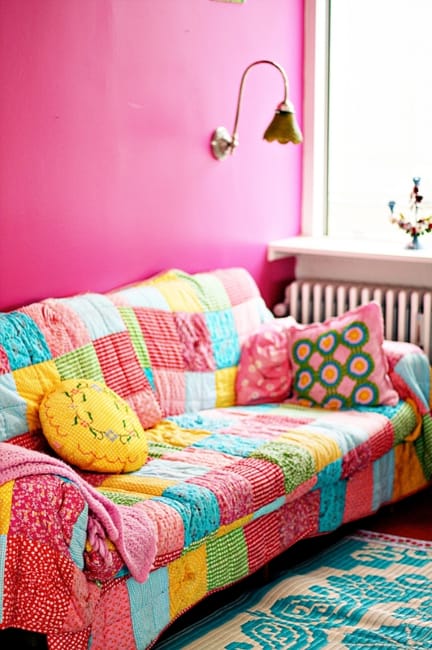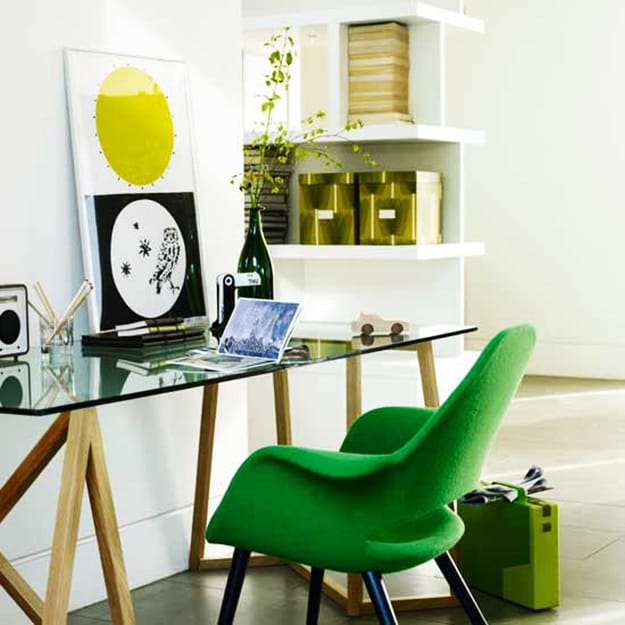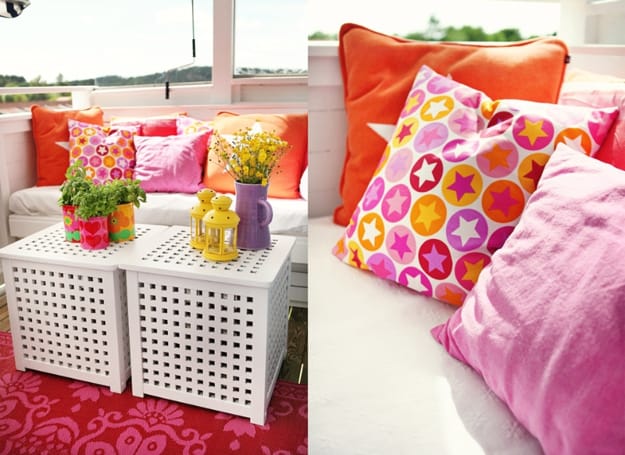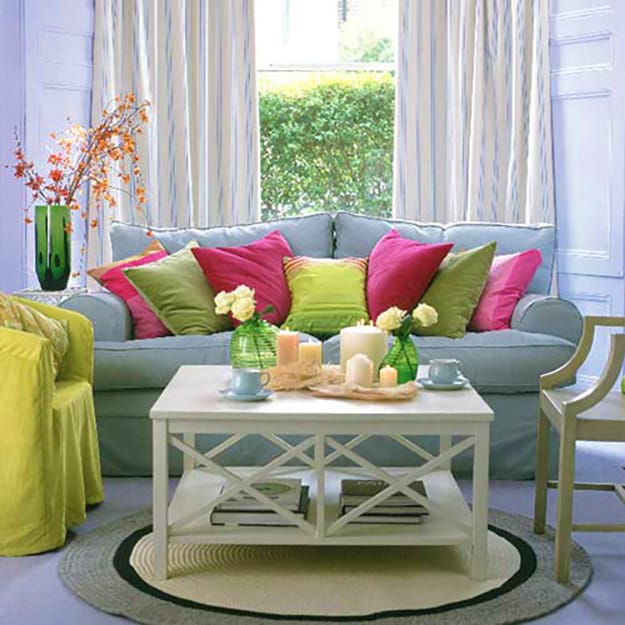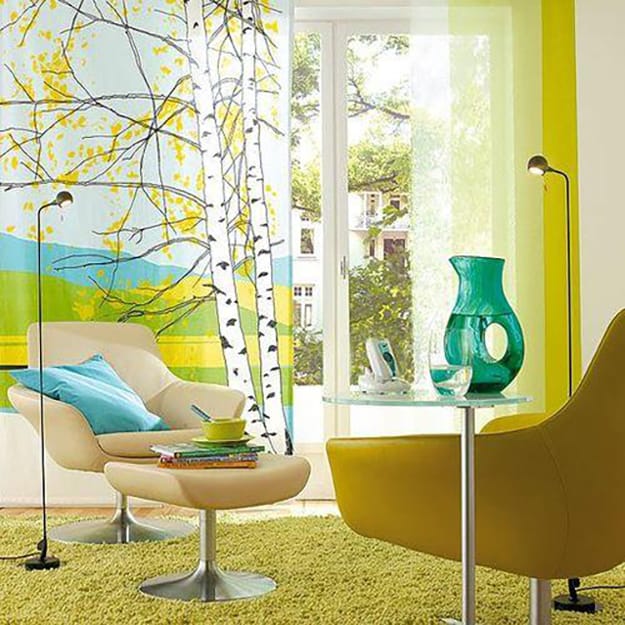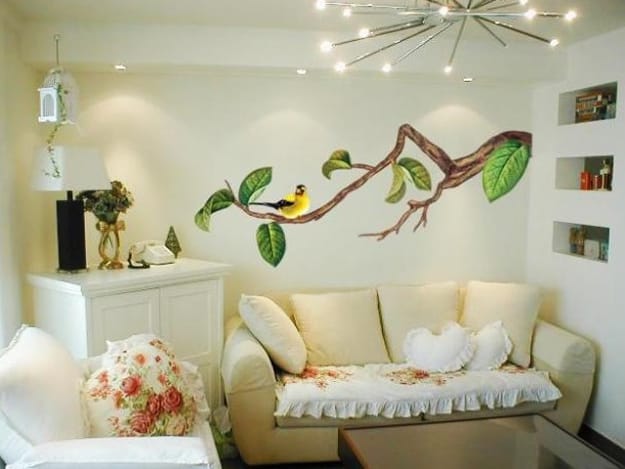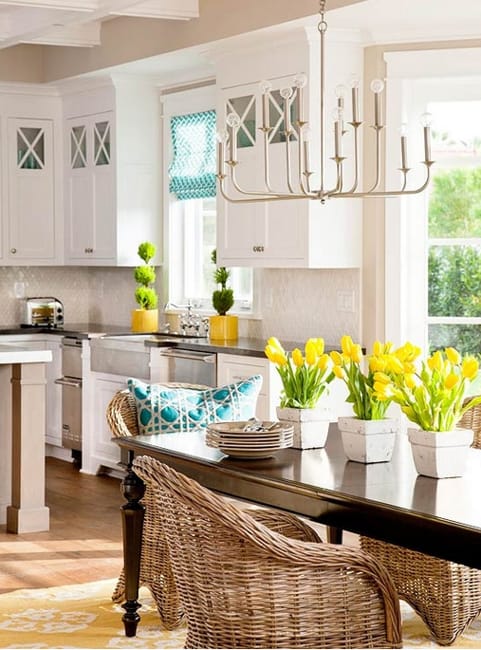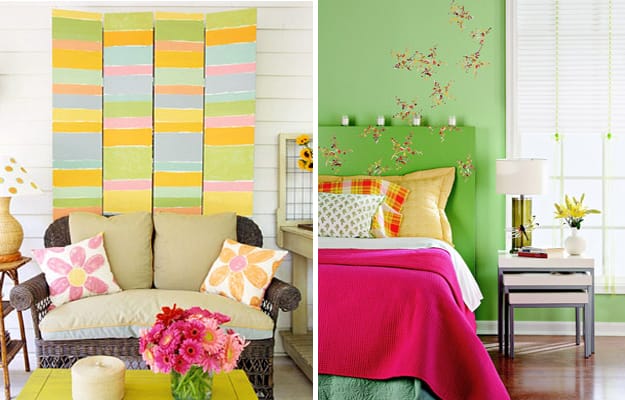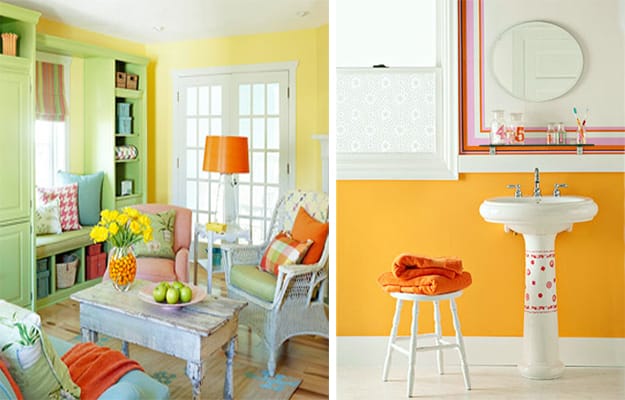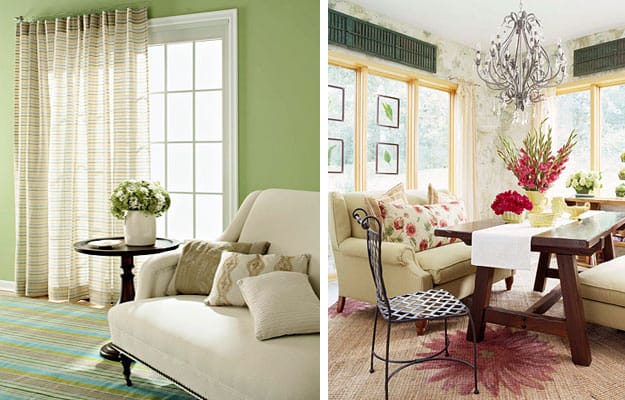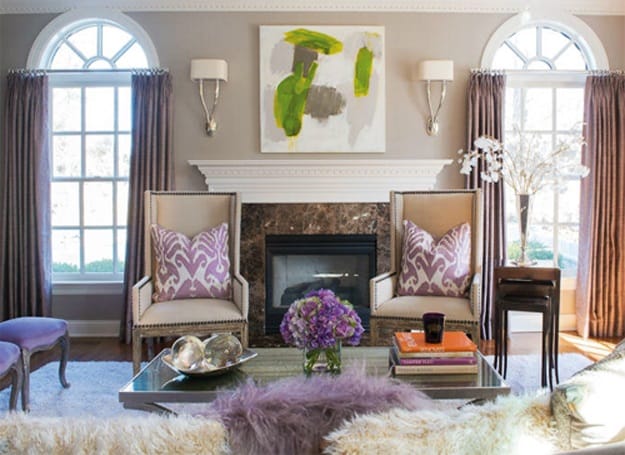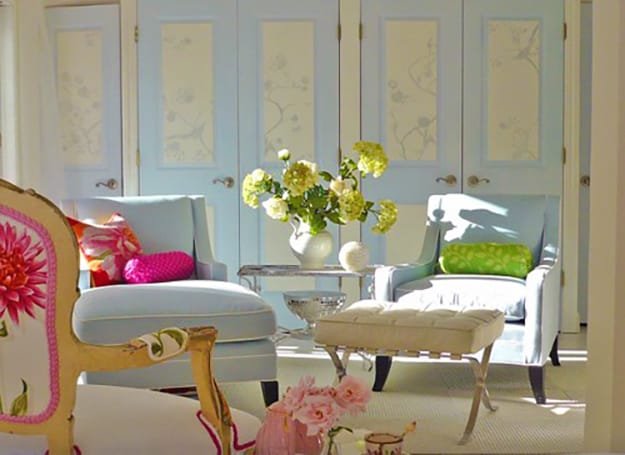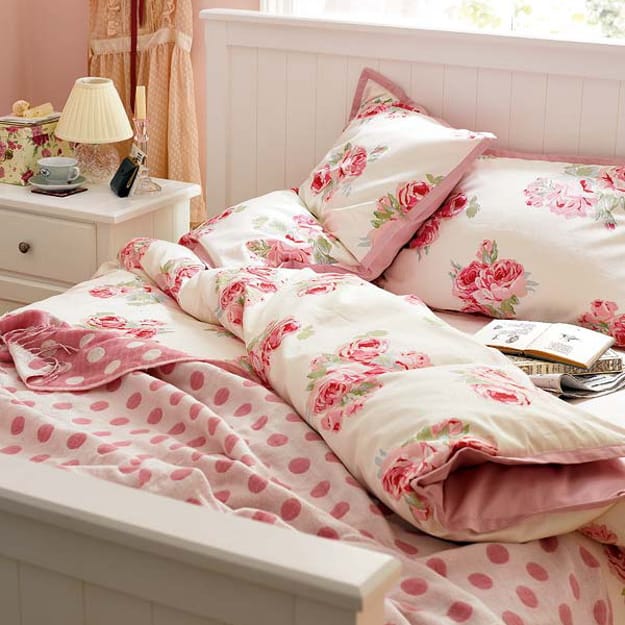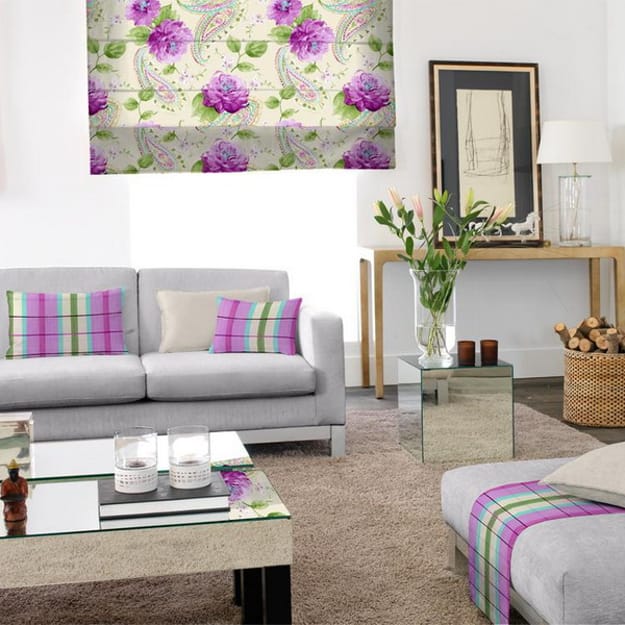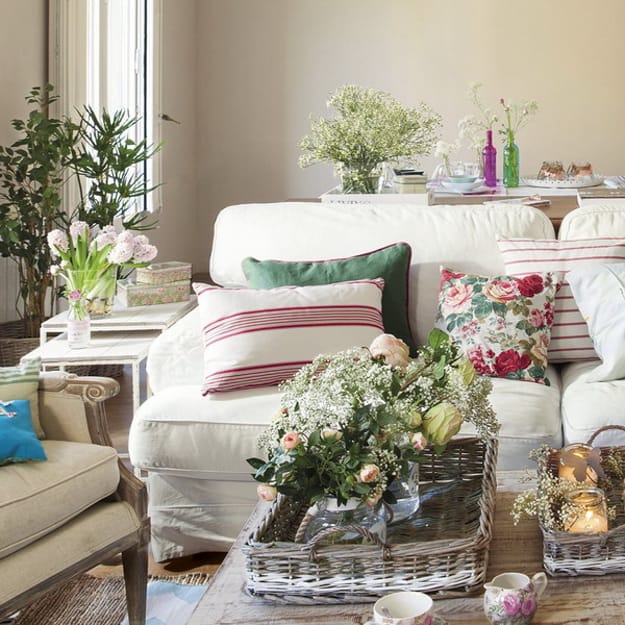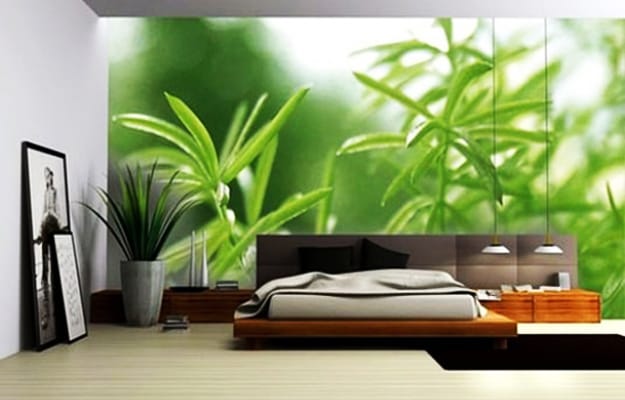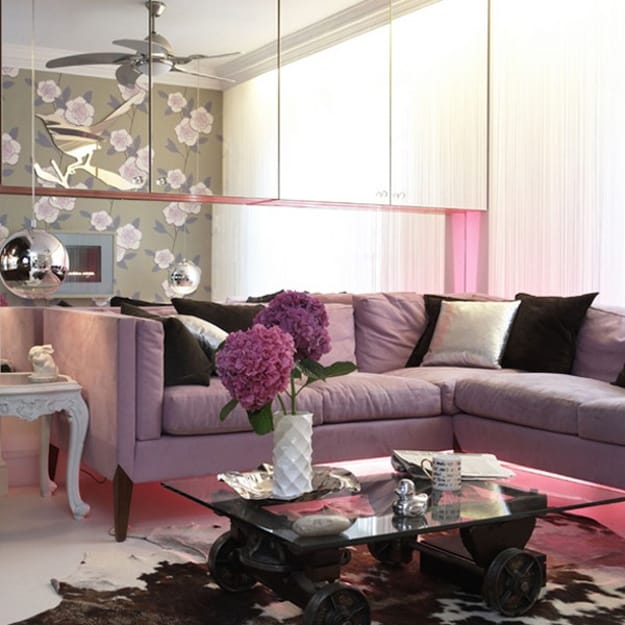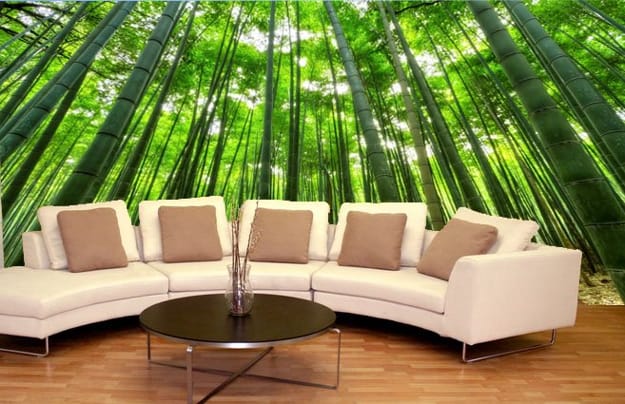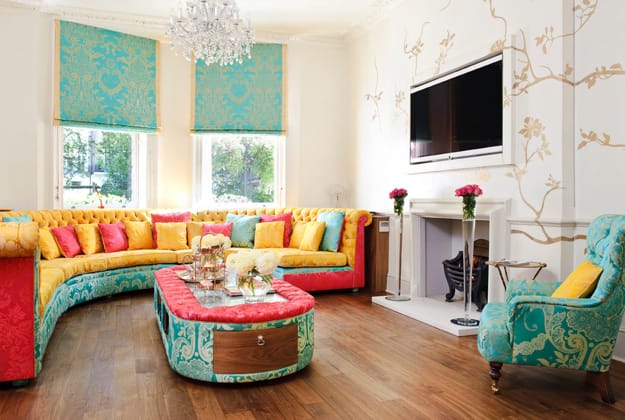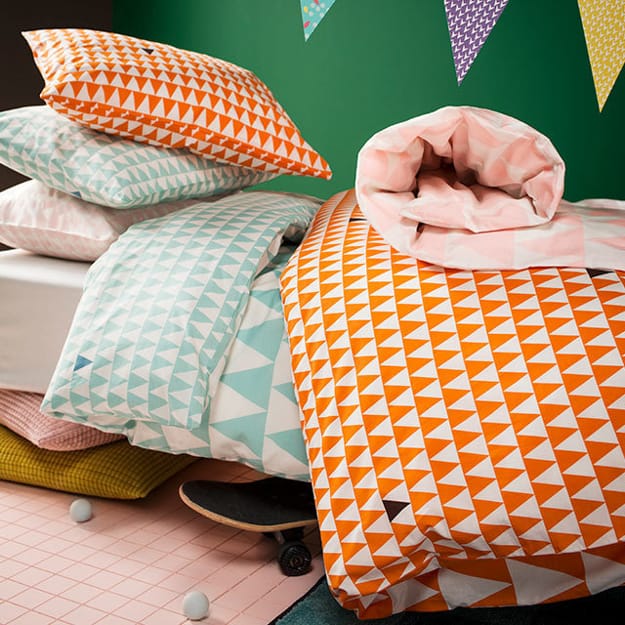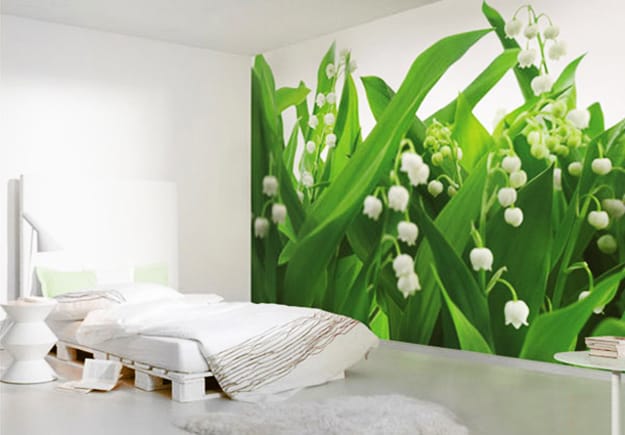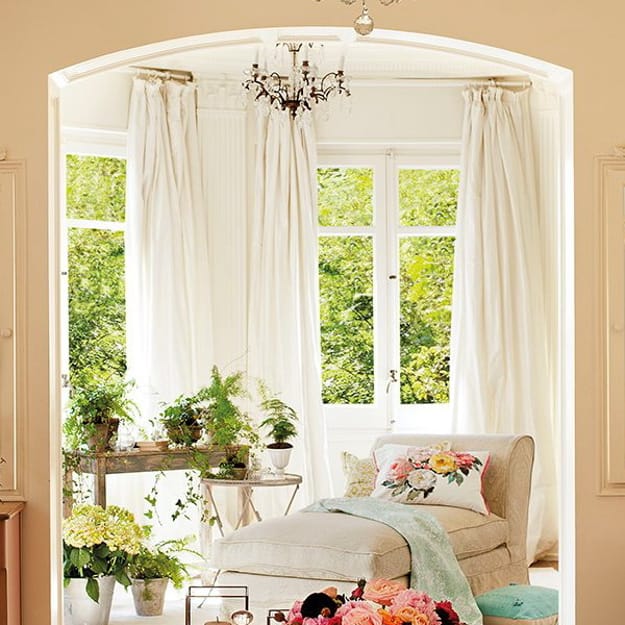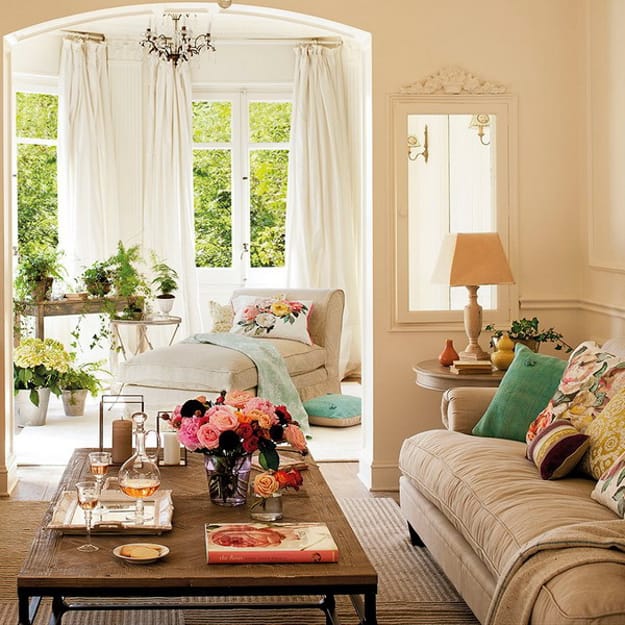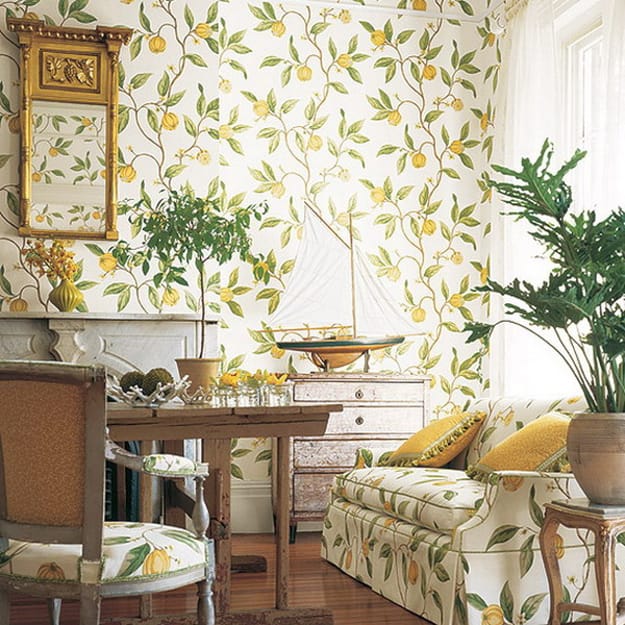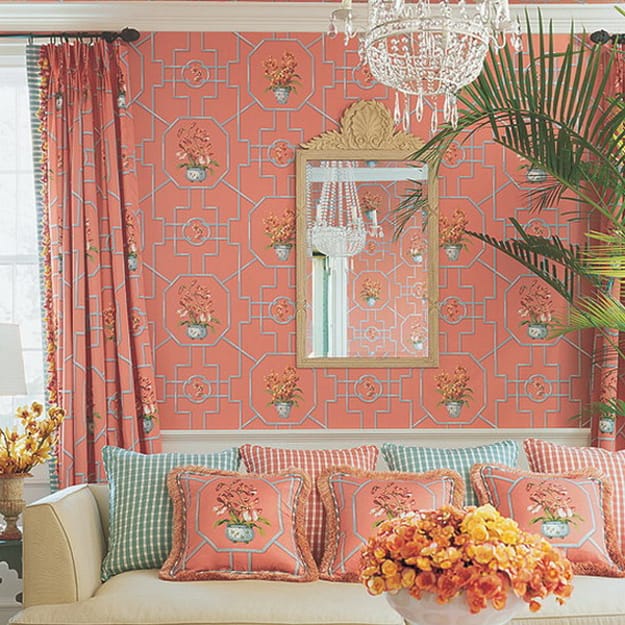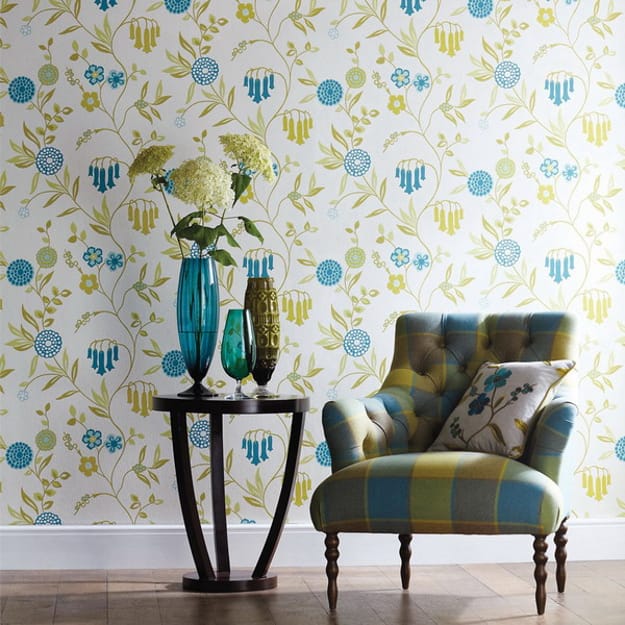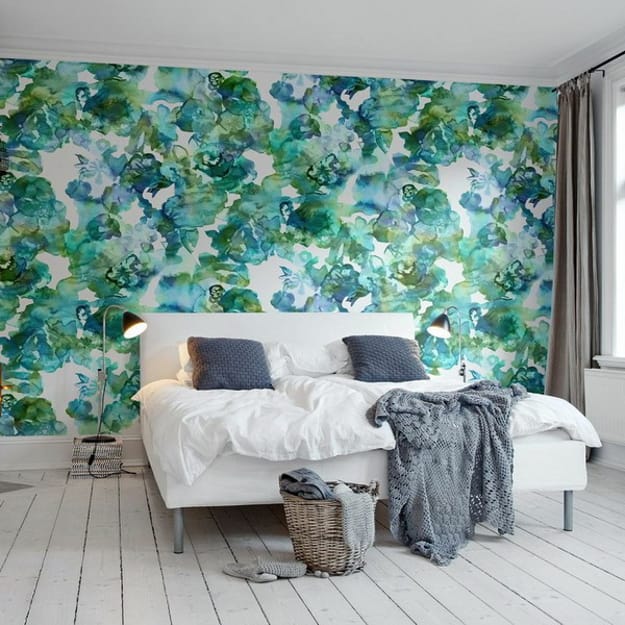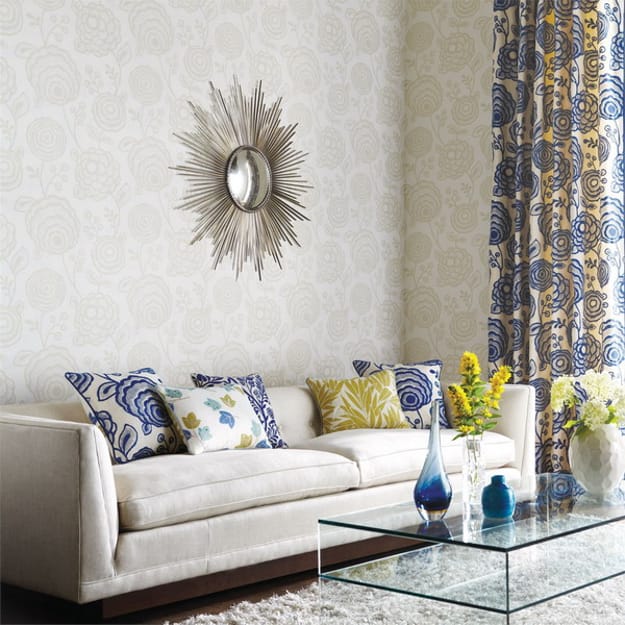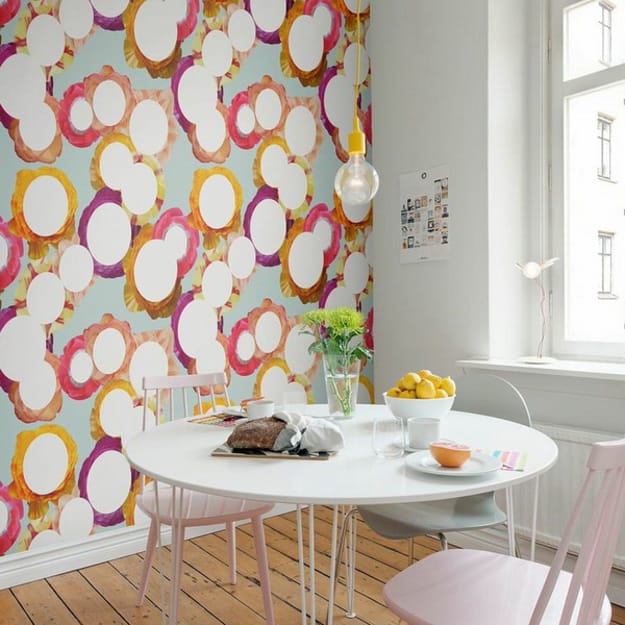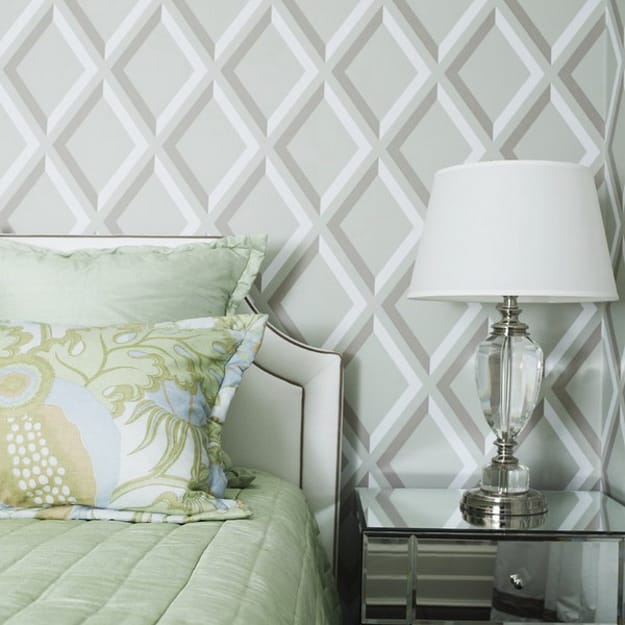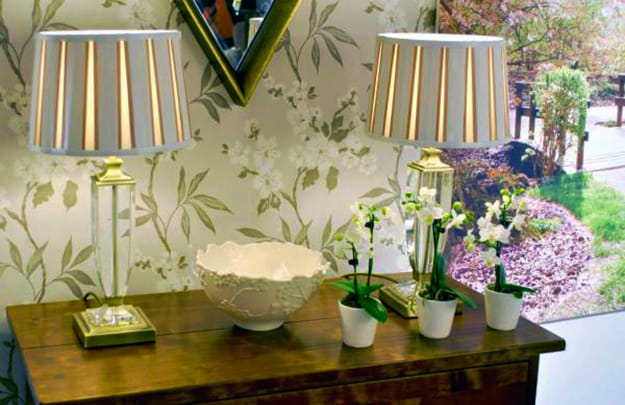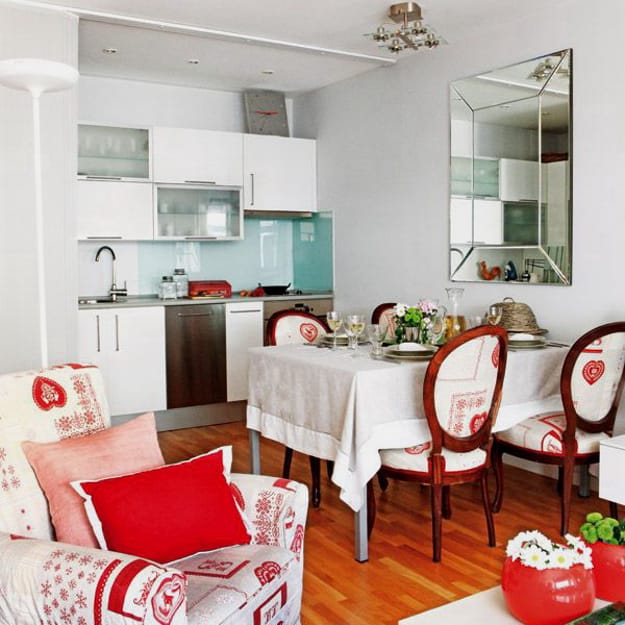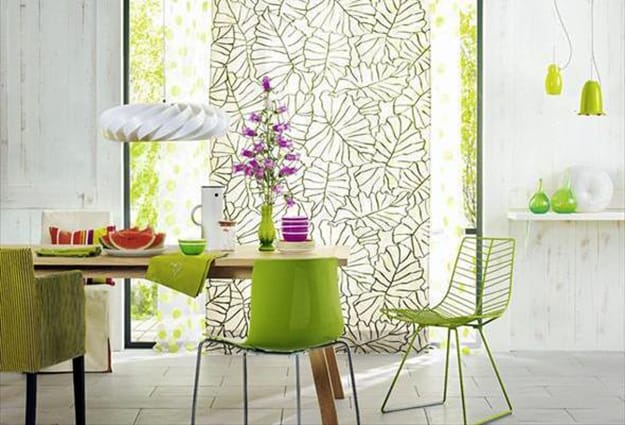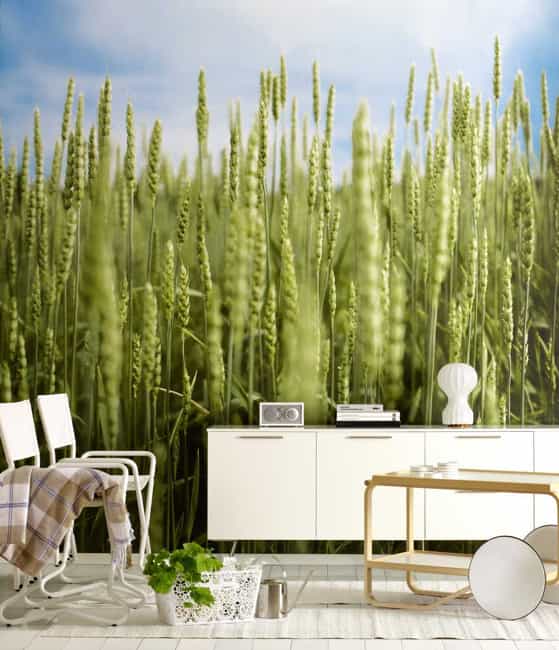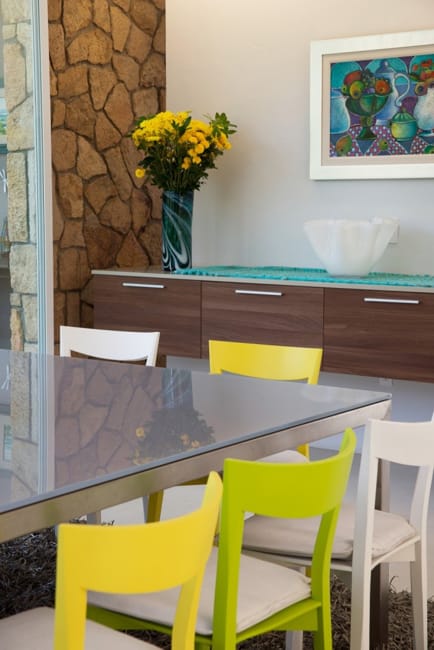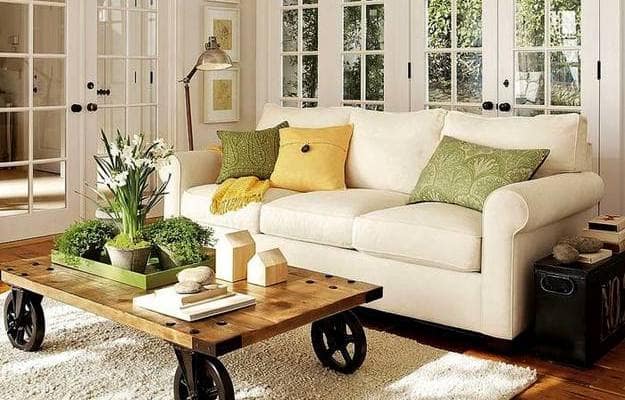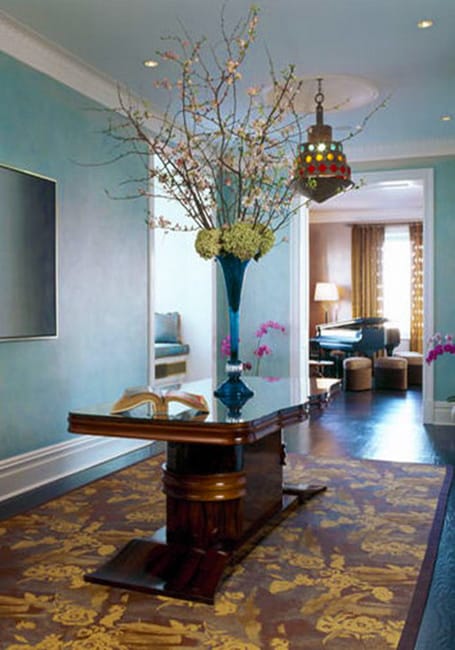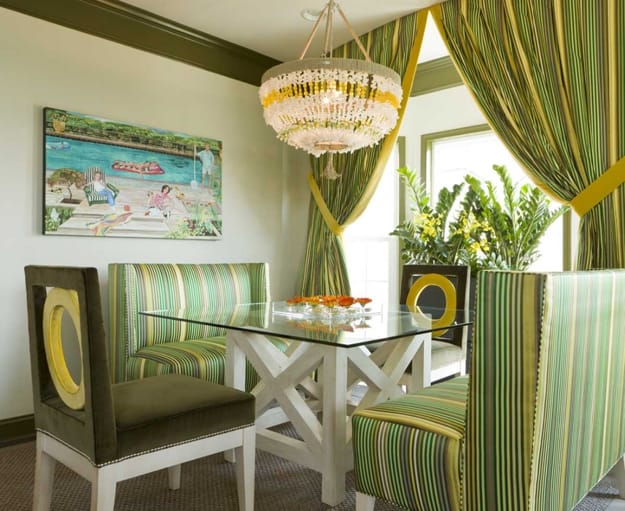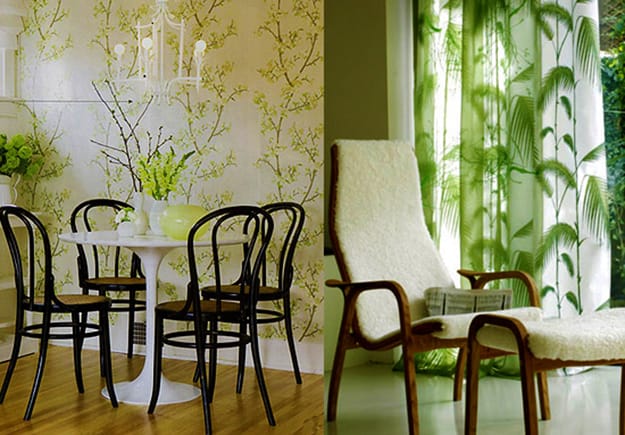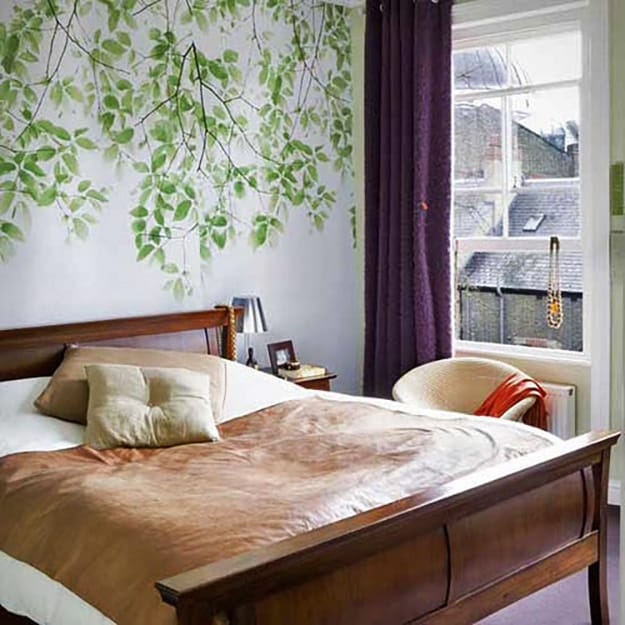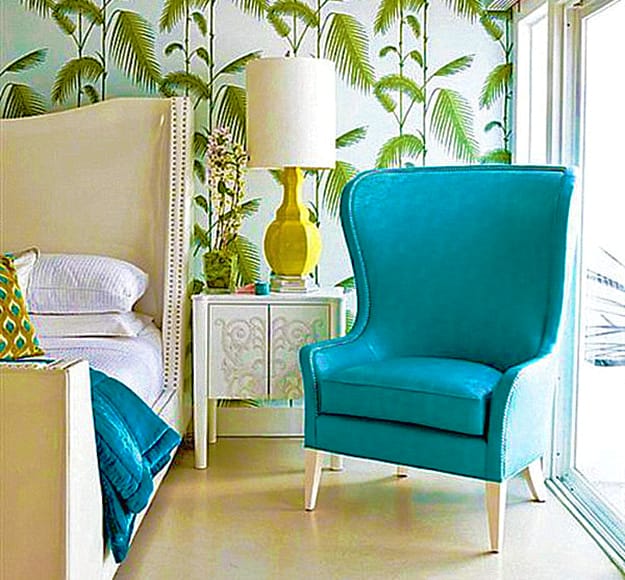 More from interior colors

Bright home interiors and amazing views of the ocean make this beach house a dream place. Large windows, light, neutral room...
and enjoy free articles sent to your inbox