50 Spectacular Gabions in Modern Interior Design and Eco Friendly Yard Landscaping

Green Design Ideas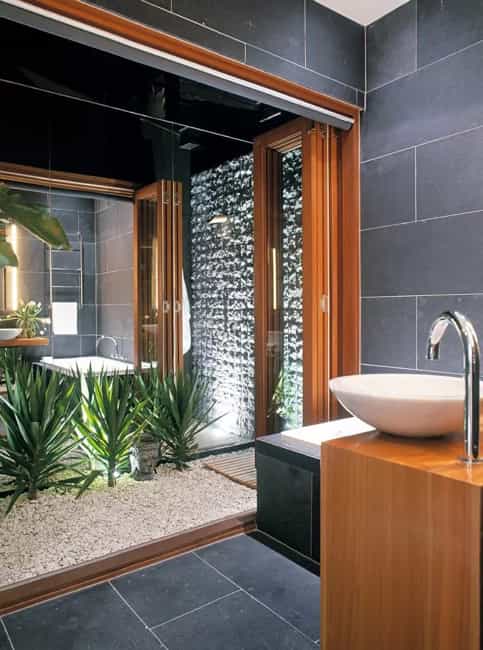 Stone shower design
stones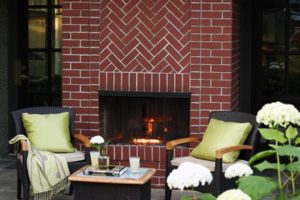 A gabion means a big cage. Contemporary design fills the wire cages with rocks, pebbles, concrete, glass chunks, gravel, and wood and turns gabions into fabulous elements of modern interior design and yard landscaping. Contemporary artworks created as gabions are beautiful and original also. Here is the Lushome collection of unique gabion designs to inspire you to build one, adding a unique eco-friendly accent to your home.
A cylinder or box filled with rocks, wood, glass, or concrete, is a functional and eco-friendly engineering design that can be very decorative. Gabions are common in buildings, military applications, erosion control, and yard landscaping. Today gabions serve as beautiful accent walls, supports, art pieces, and yard decorations. Natural materials bring splendid beauty and make gabion designs eco-friendly.
Top wall design trends to personalize living spaces
Green wall designs in modern interiors
Natural stone wall design, ideas to beautify yard landscaping
Gabion design ideas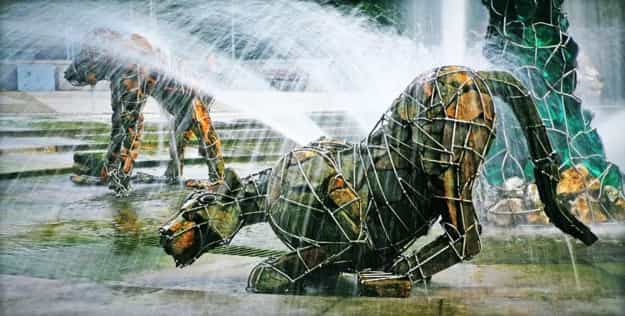 Traditionally gabion walls control land sliding on roadsides, erosion, and scouring on the rivers banks during floods, strengthen high-velocity river streams, and prevent the waterlogged areas from further damaging. Today gabions are permanent structures gaining popularity in modern interior design and yard landscaping. Gabion walls, seats, and posts are beautiful, attractive, and long-lasting structures that add character to rooms and outdoor living spaces.
Contemporary concrete wall designs
Creative, impressive, modern ideas for stone wall design
Advanced smart glass, contemporary wall design
Materials
The contemporary design blend natural materials with simplicity in modern interiors and outdoor rooms, bringing gabions into homes and gardens. Creative gabions work with a mix of raw materials and look amazing with trees, shrubs, grass, and flowering plants. These straightforward yet spectacular designs bring exciting elements into architectural interiors and add gorgeous accents to yard landscaping.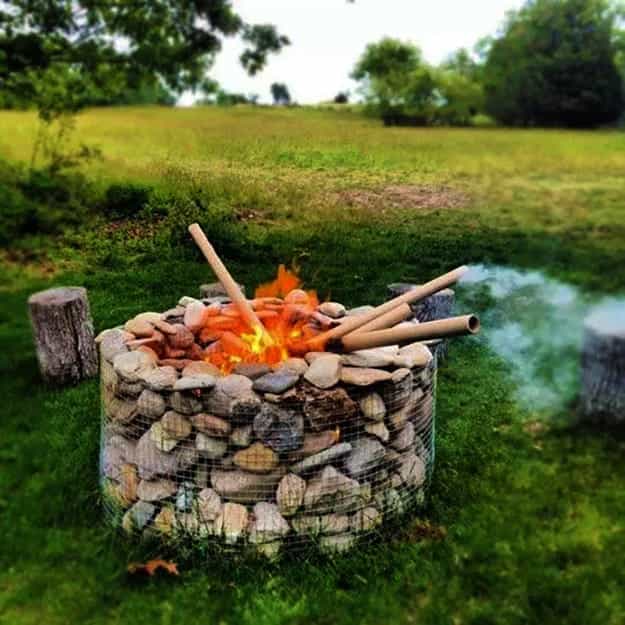 Geometric shapes of wire mesh and natural textures with unique patterns make gabions the focal point of a modern interior design or yard landscaping. Modern lighting ideas turn gabion designs into spectacular architectural features. Modern interior design, patio ideas, and yard landscaping look original, stylish, and expensive with gabions.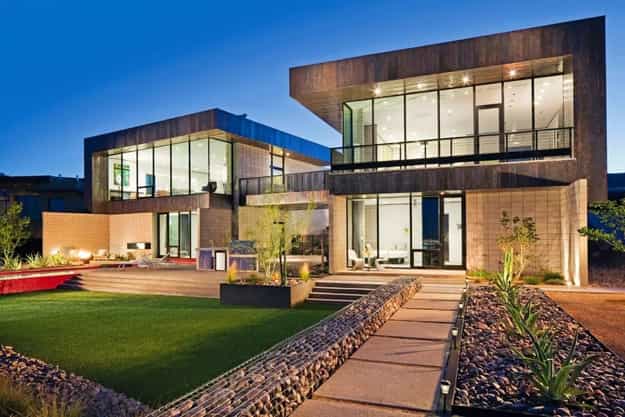 LED lights
Concrete, metal, and wood are the primary materials that utilize traditional gabion design ideas, but pebbles, firewood, and glass are excellent solutions. The empty spaces between the material create fabulous patterns playing with light and shade. Pebbles, wood, and rocks look organic in gabion design, while glass adds color and shine to gabions. Also, LED lights can help create a one-of-a-kind contemporary design of illuminated gabions.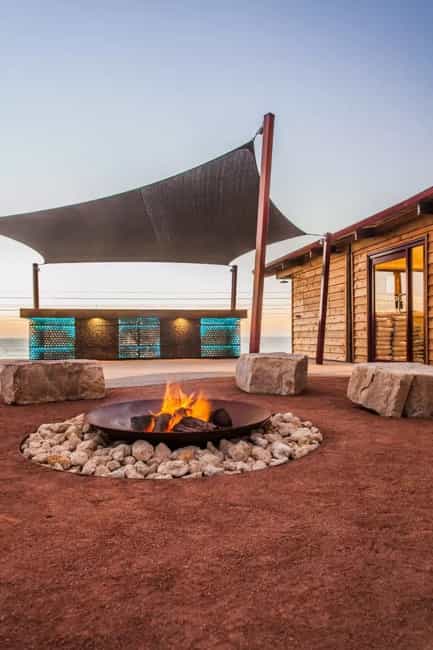 Original design ideas
Designers get creative with natural materials used in gabion design. Grass can be grown in between the spaces. Firewood, a mix of large and small rocks, and pebbles in different colors are handy design ideas for creative and modern gabions. Also, you can mix various wire patterns and filling materials in your spectacular gabion design to give a modern look to your unique masterpiece.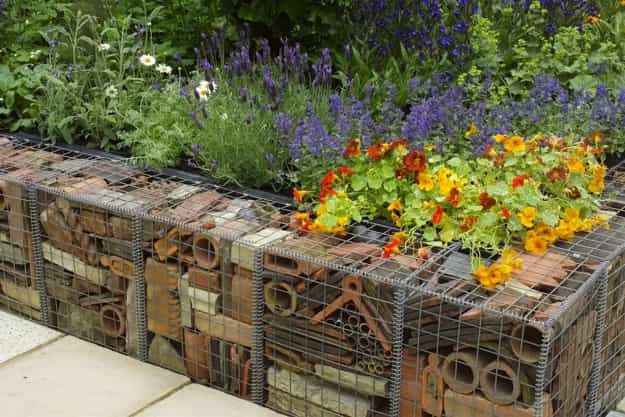 Simply geometric
Gabion wall designs offer many attractive solutions. The elegant simplicity of geometry and beautiful textures of natural materials make gabion wall designs look original and impressive. If you like to build a gabion wall, post, fence, branch, fire pit, or any support, always keep the design geometric to keep wood or stone-filled gabions looking beautiful.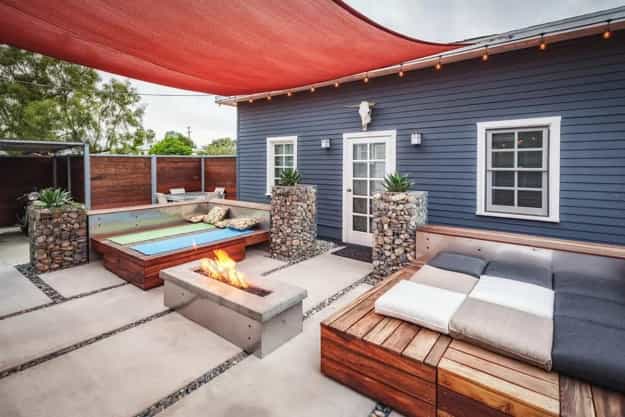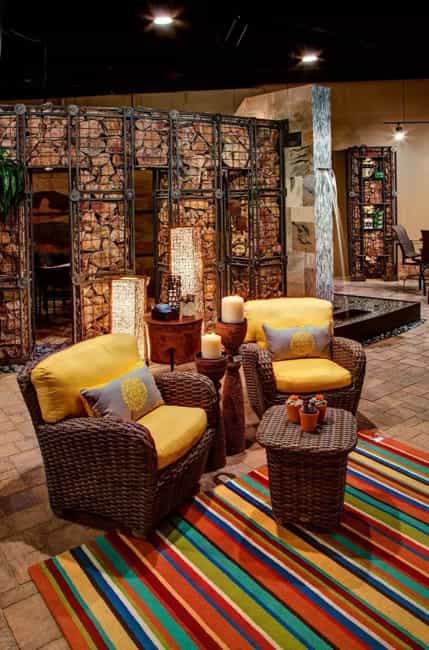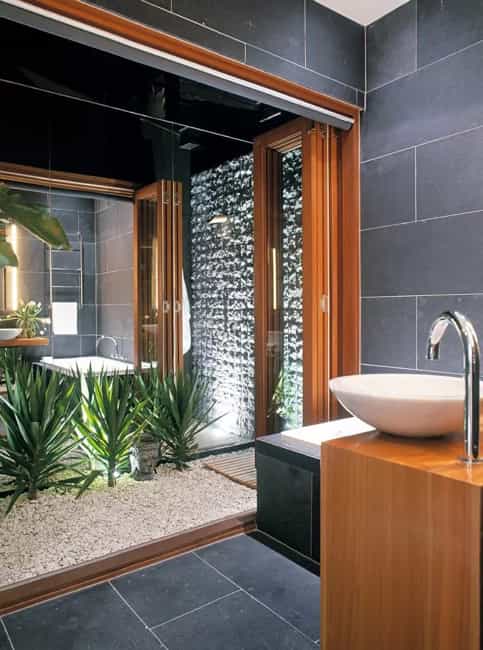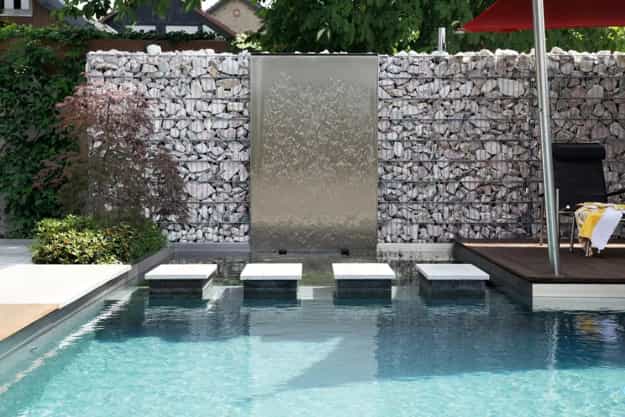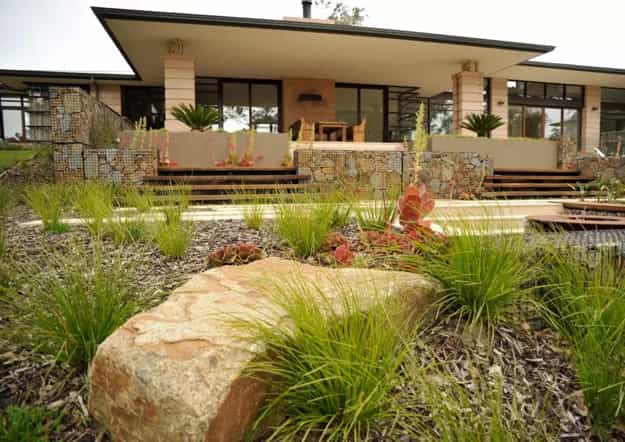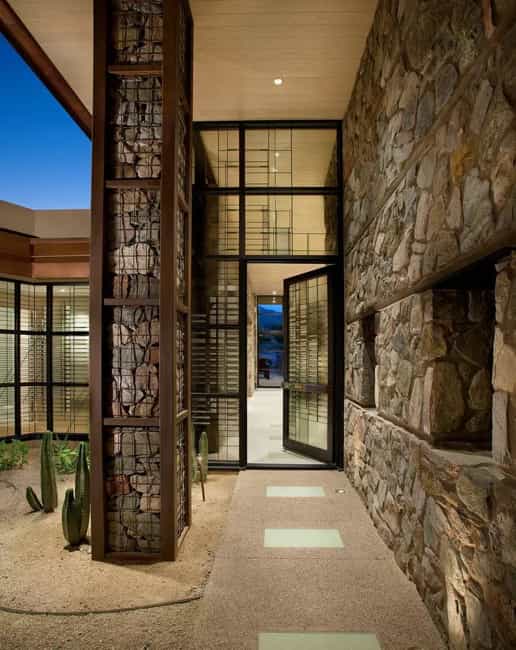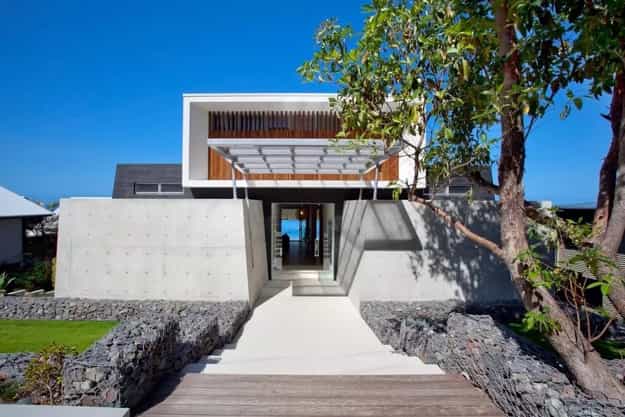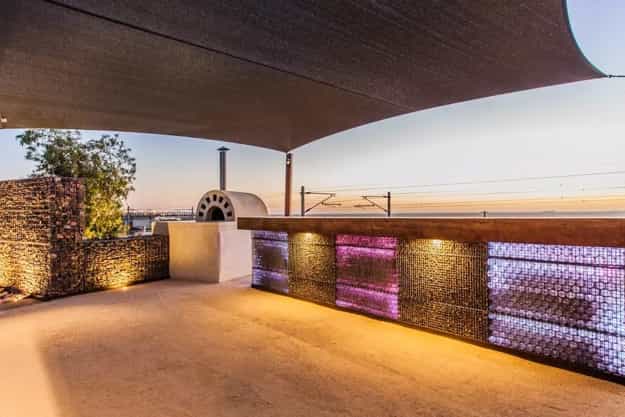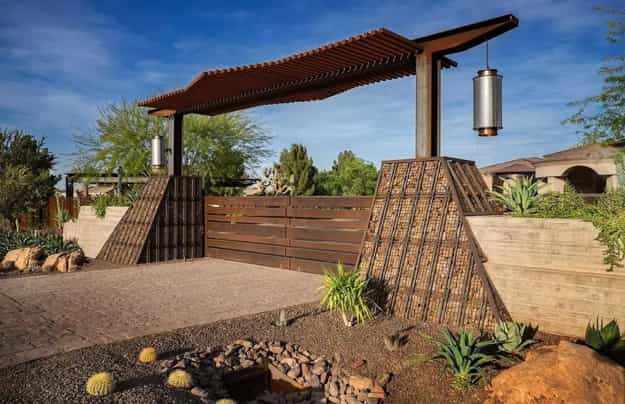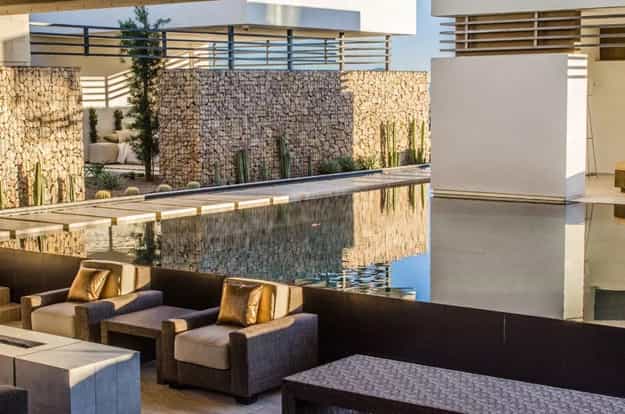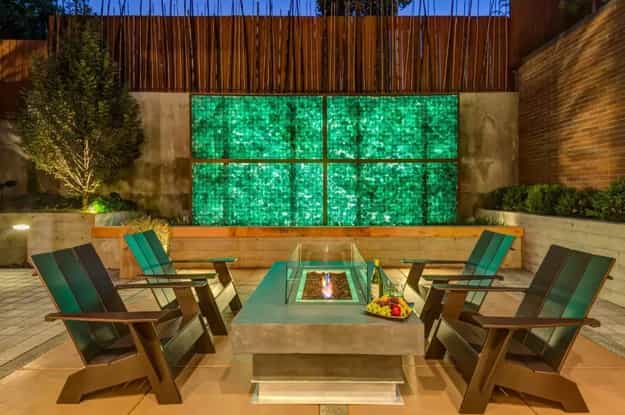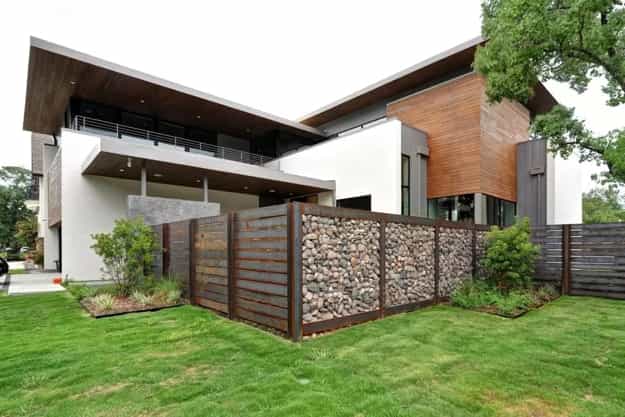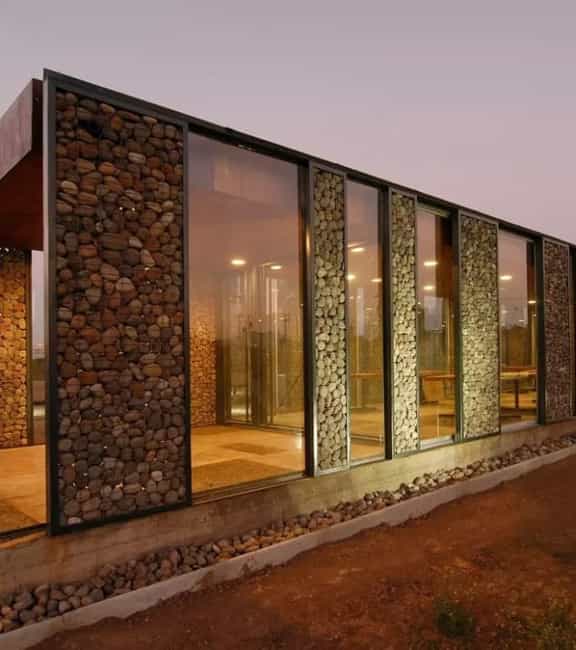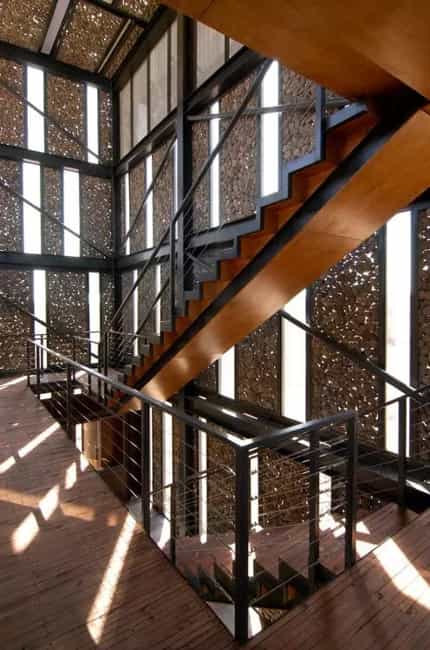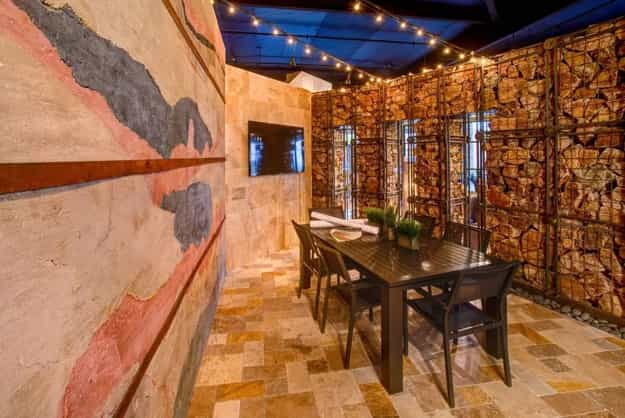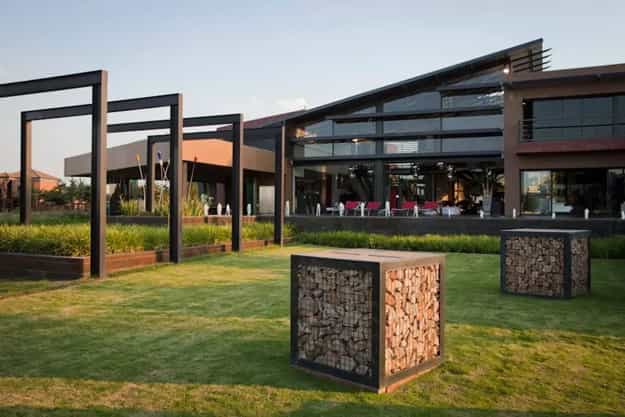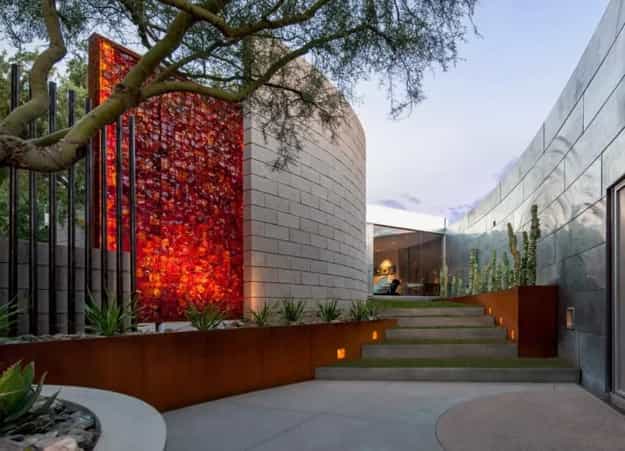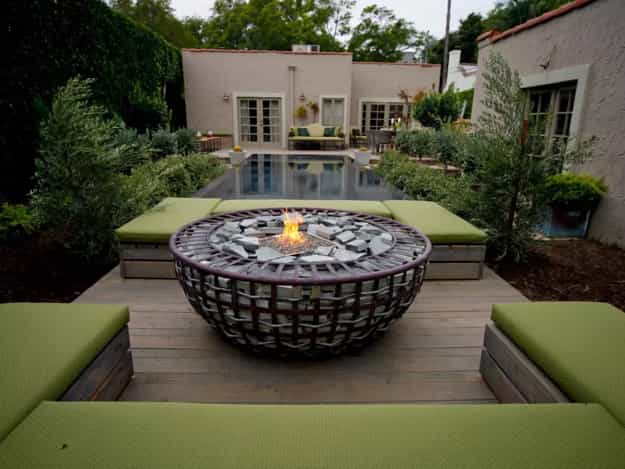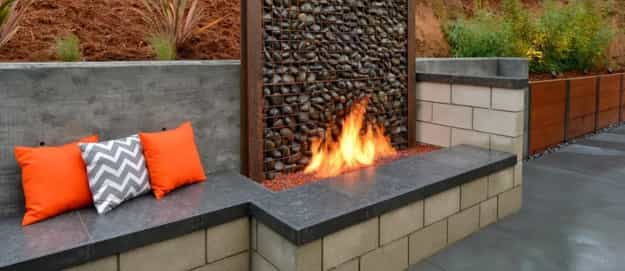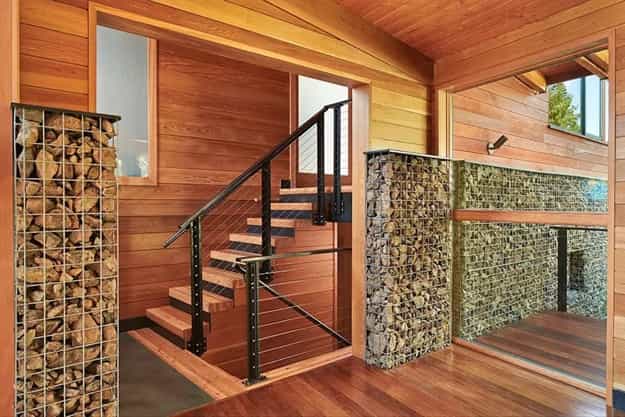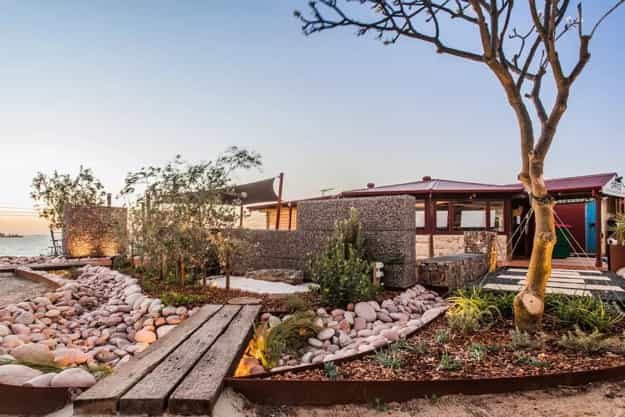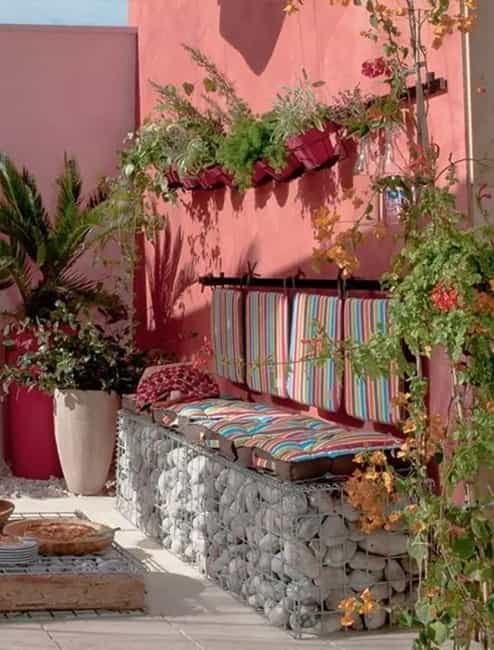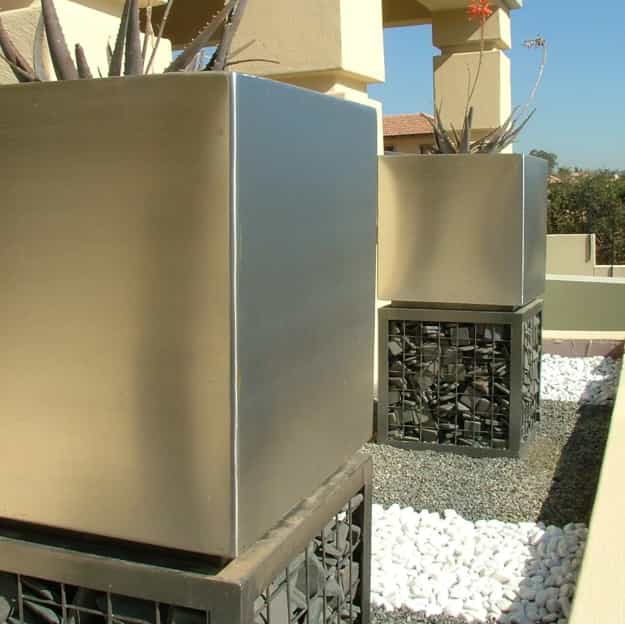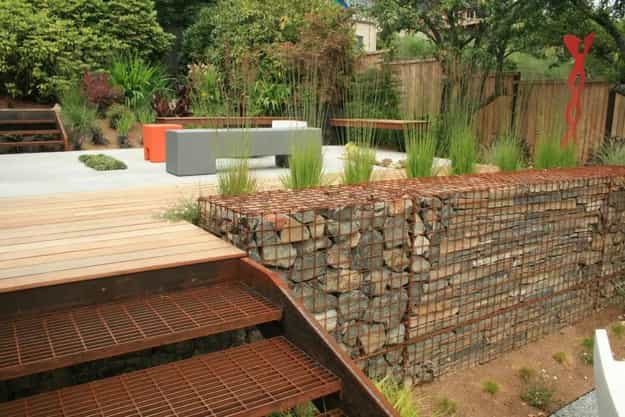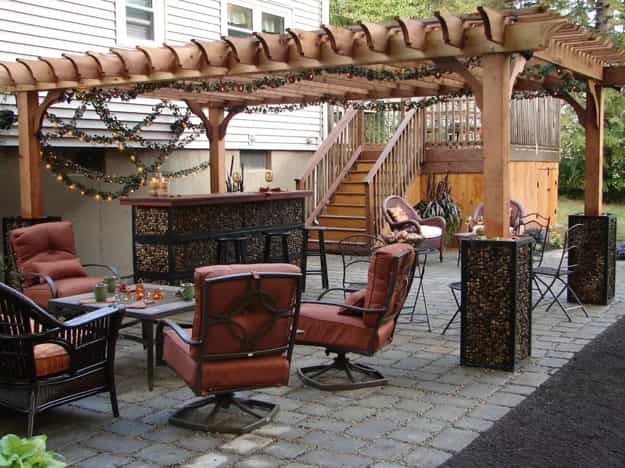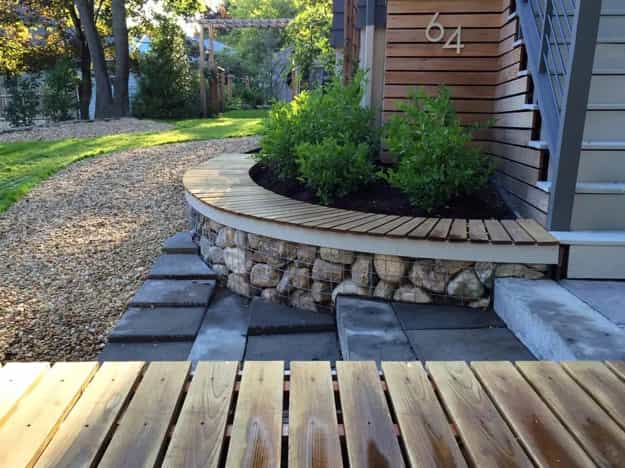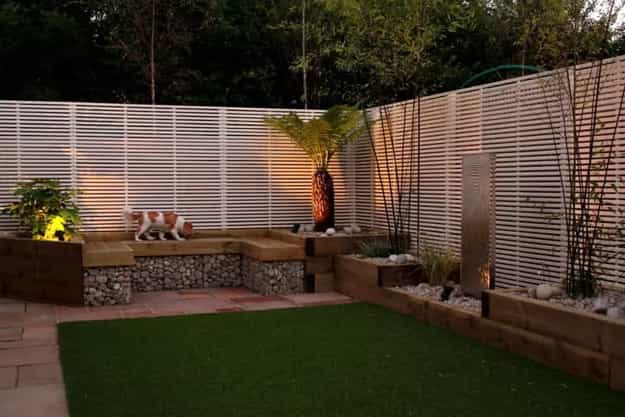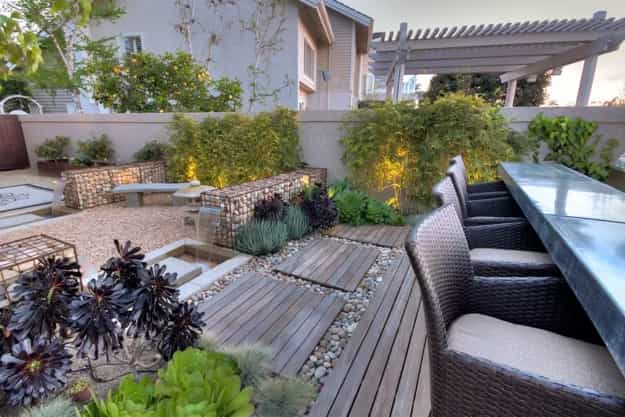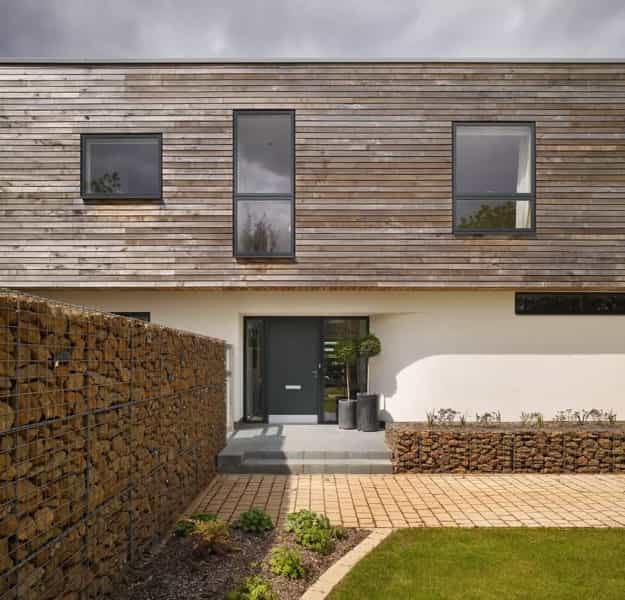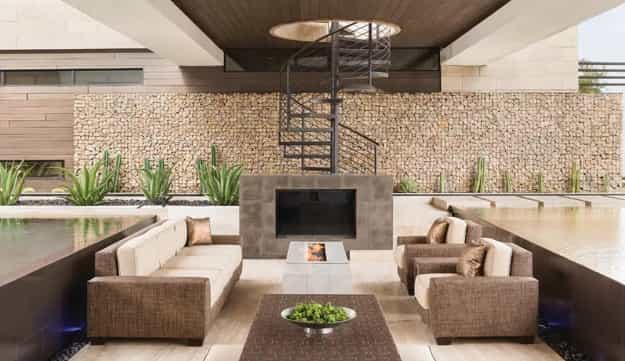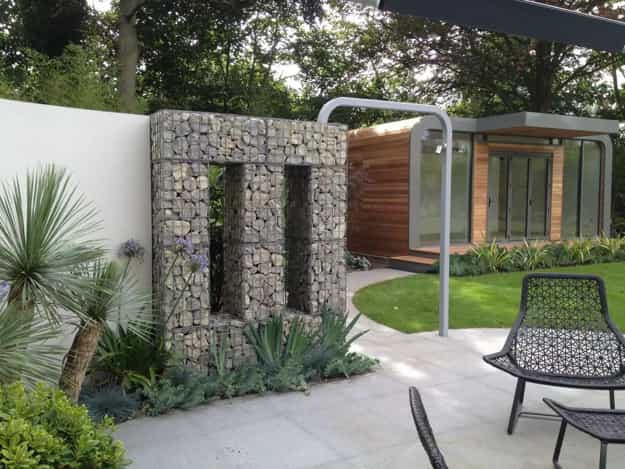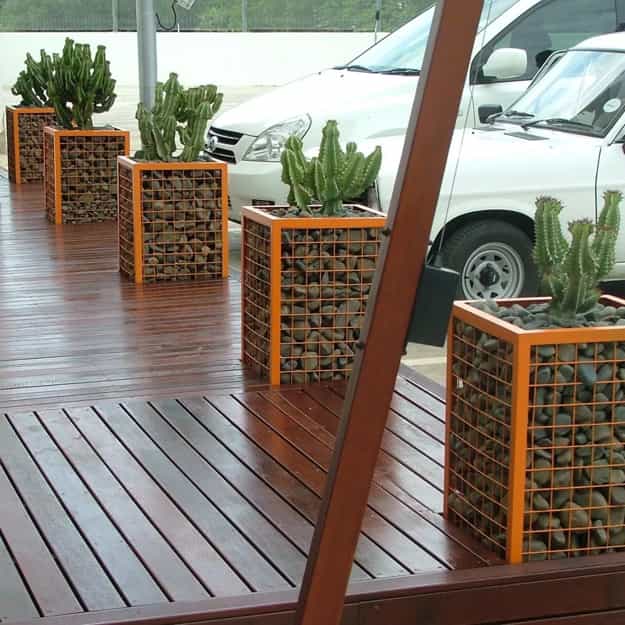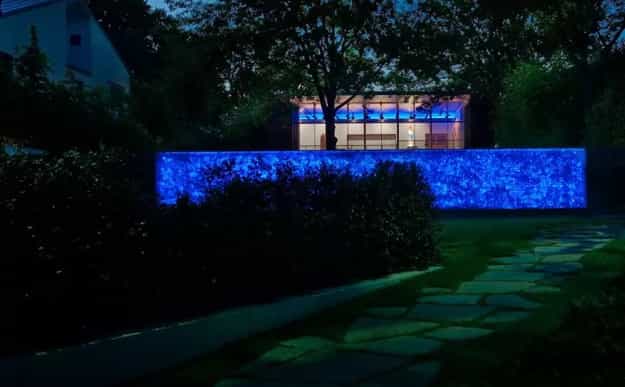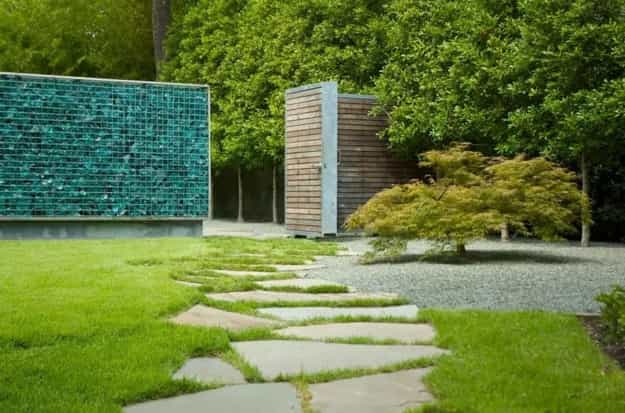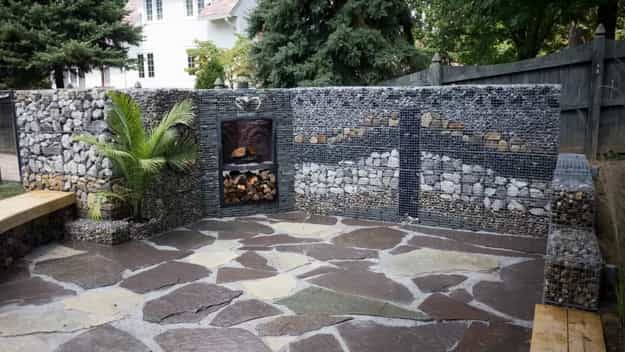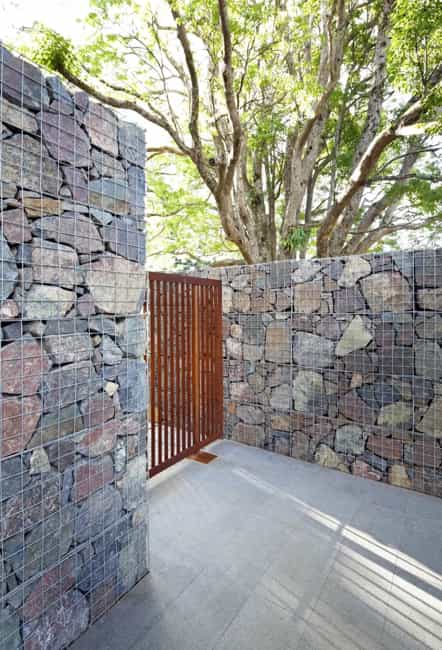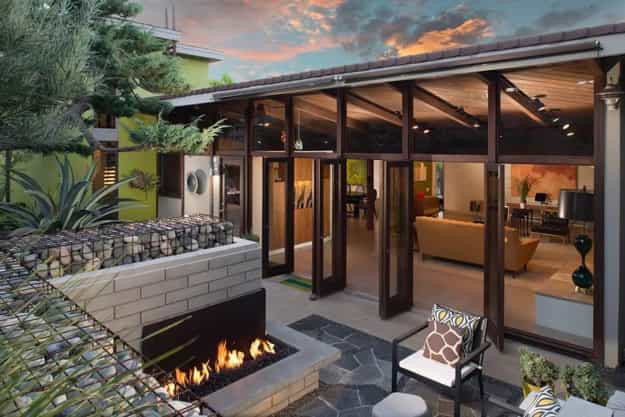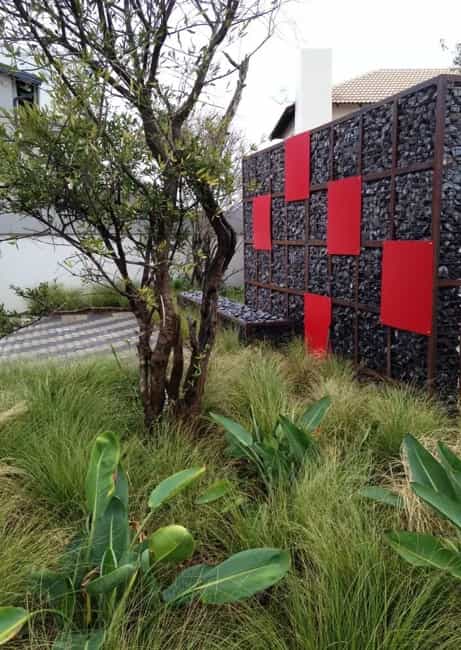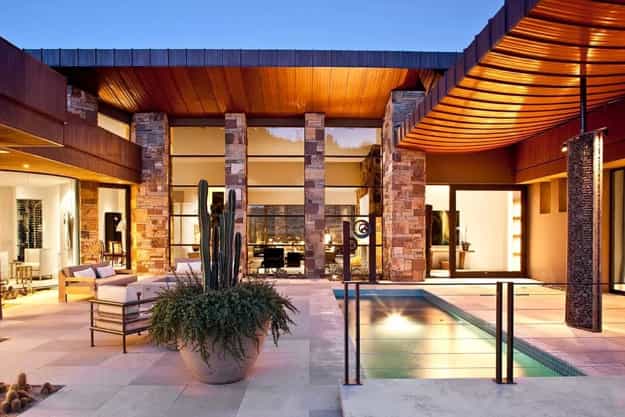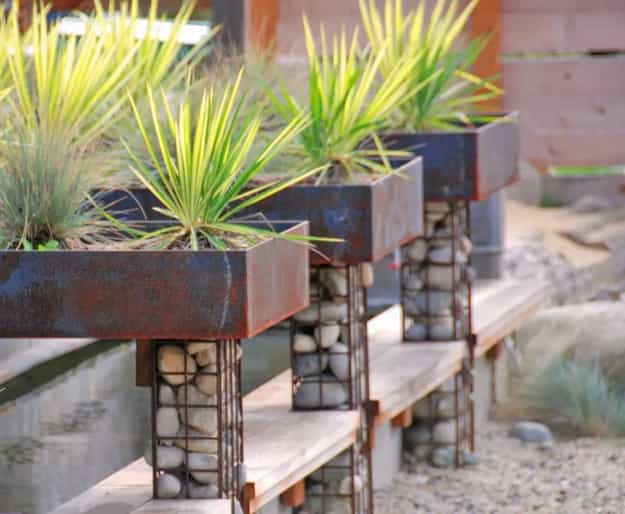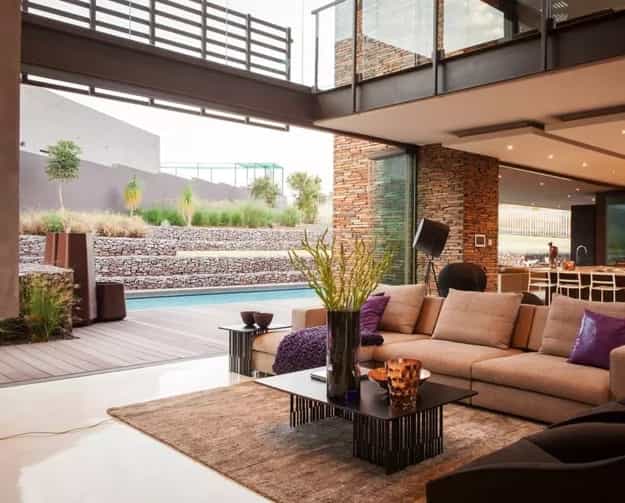 From traditional ceramic tile designs to trendy wood-like, shiny metal, and mesmerizing glass, there is seemingly unlimited ways to brighten up...
and enjoy free articles sent to your inbox