Spectacular Stone Walls Blending Ancient Art into Creative Wall Design

Decorating Ideas

Outdoor Living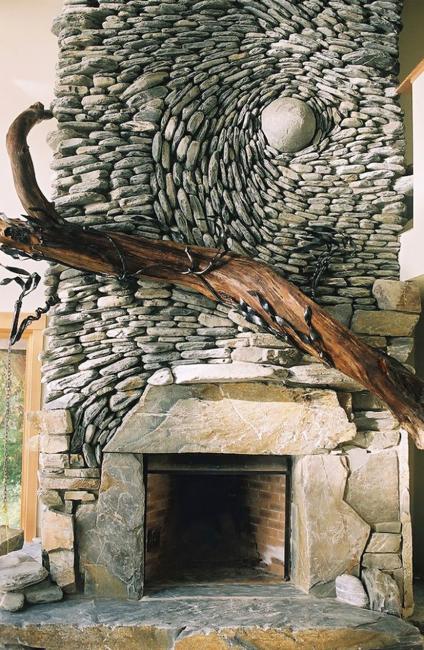 Stone fireplace with wood trunk decoration, stone wall design idea
stones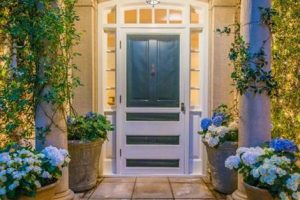 Spectacular stone walls blending ancient art and modern design are envisioned and built by Naomi Zettl and Andreas Kunert. These gorgeous, decorative stone wall installations are amazing and impressive. The couple from Vancouver designs and constructs fabulous stone walls, frescoes, fireplaces and decorative wall panels, celebrating the natural beauty of rocks and pebbles, and offering great inspirations for creating home decorating.
The pebble stone walls remind of beautiful rock paths and give more wonderful ideas for unique home decorating. The pebble stone walls look like garden paths built at a 90-degree angle. The artist duo creates beautifully flowing stone walls, which are unusual, extraordinary art installations made out of ordinary materials, – rocks, pebbles, wood, and metal.
Creative design ideas give stone walls an articulated form, dramatic look, and surprising feel. Each project of building stone walls involves finding the right rocks and listening to nature while creating unique wall design with a touch of ancient stone art.
Beautiful garden path designs and ideas for yard landscaping with stone pebbles
30 stone wall pictures and wall design ideas to beautify landscape with natural stones
20 stone wall design ideas enhancing modern interiors with light contemporary materials
Creative stone walls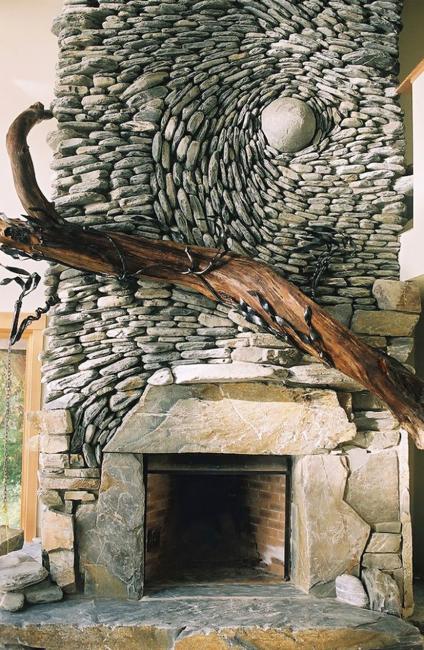 Ancient Art of Stone, www.ancientartofstone.com is the website of the stone wall designers, which can be helpful for those who plan major home decorating projects. Beautiful stone wall designs give fantastic inspirations for yard landscaping and interior design with stones.
The artists sell prints of smaller, detailed and colorful works that they create. These art pieces can incorporate colorful stones and elements of different natural materials, like wood, into creative wall design.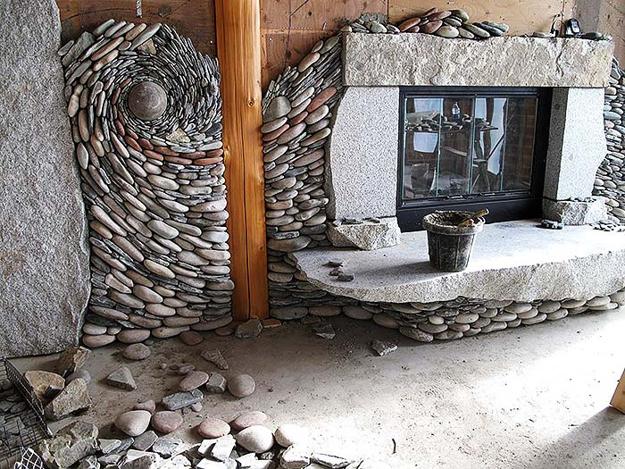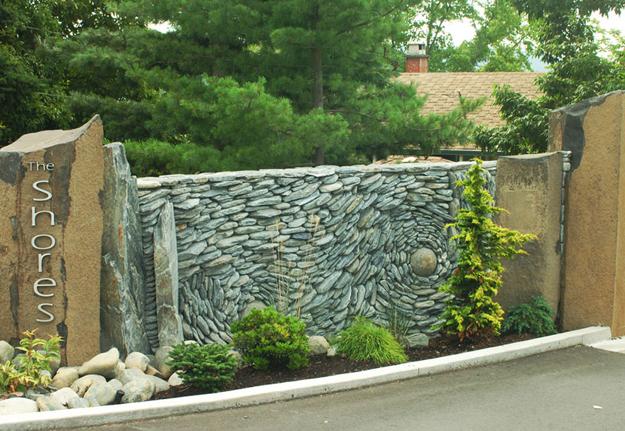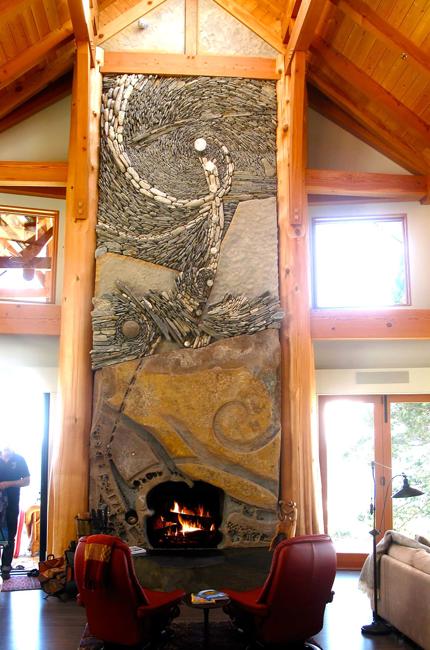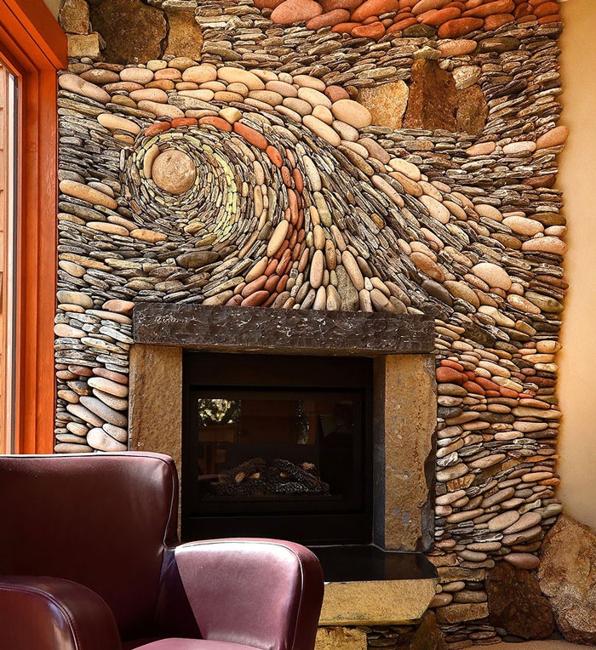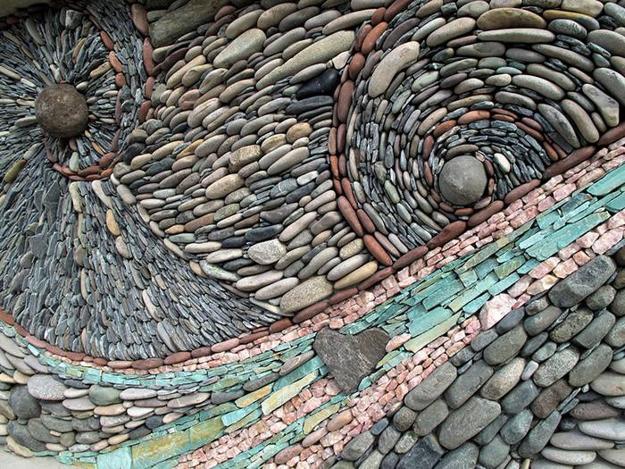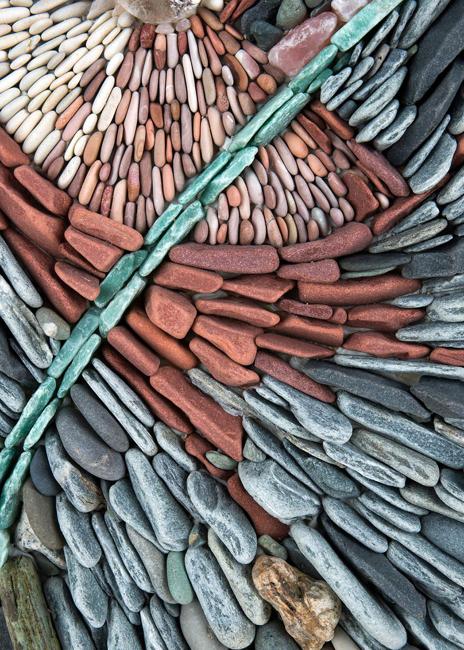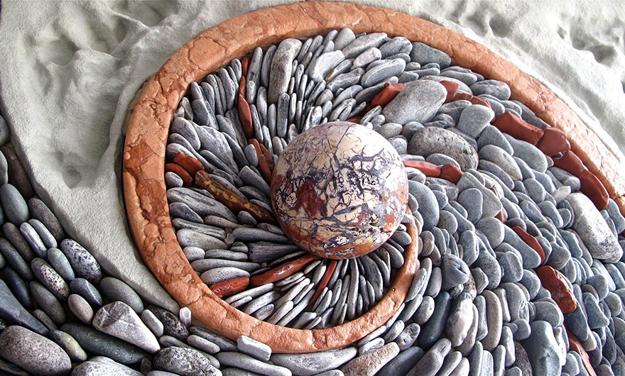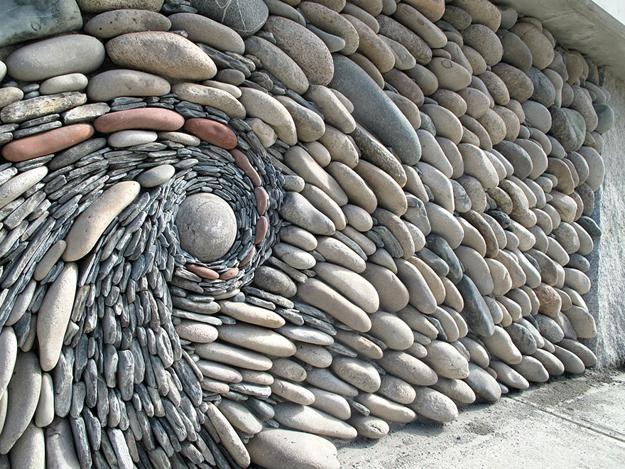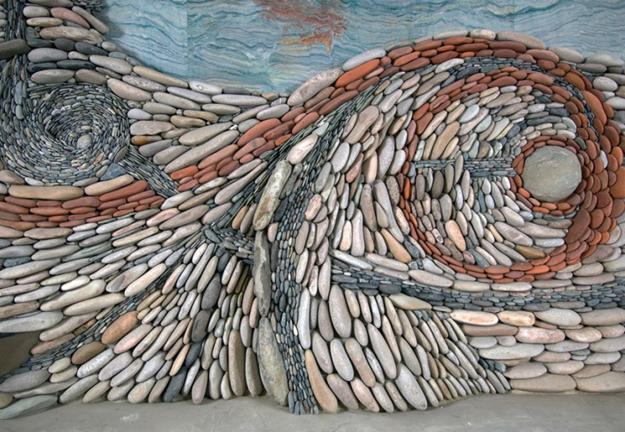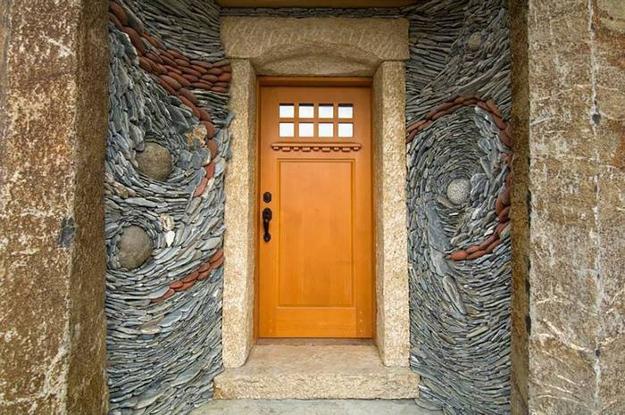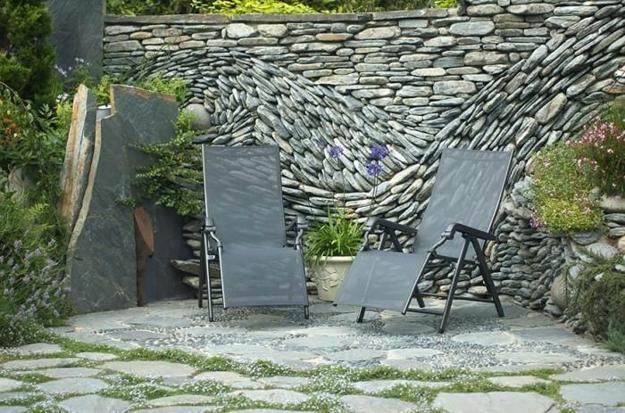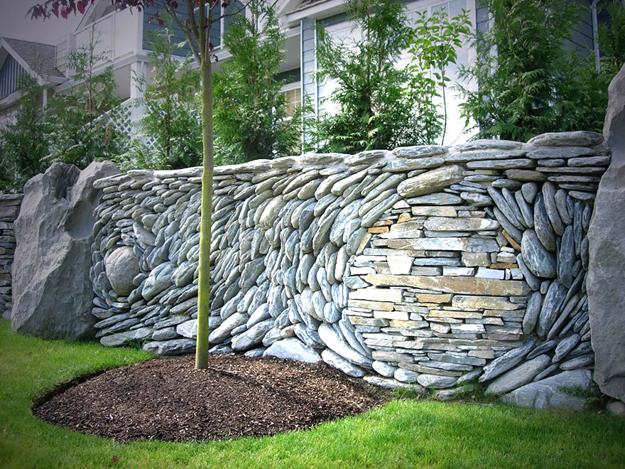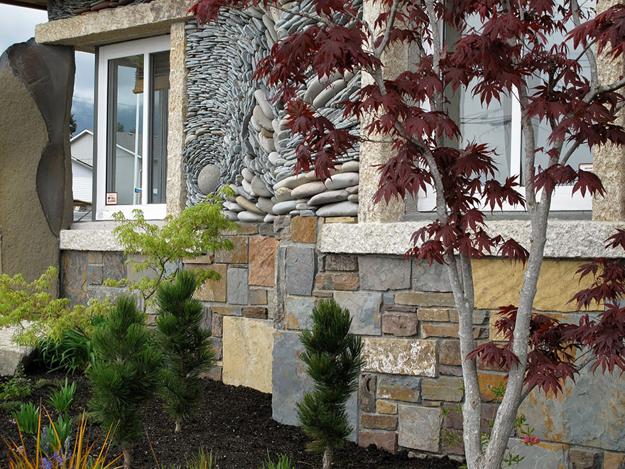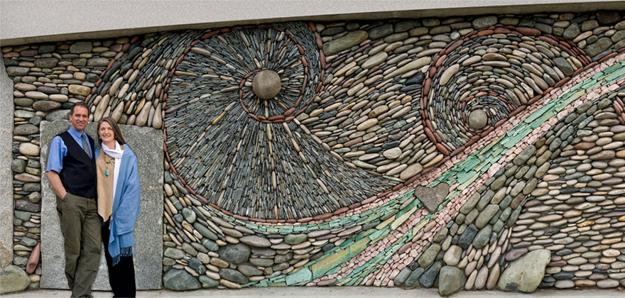 From traditional ceramic tile designs to trendy wood-like, shiny metal, and mesmerizing glass, there is seemingly unlimited ways to brighten up...
and enjoy free articles sent to your inbox