4 Space Saving Design Ideas Maximizing Small Rooms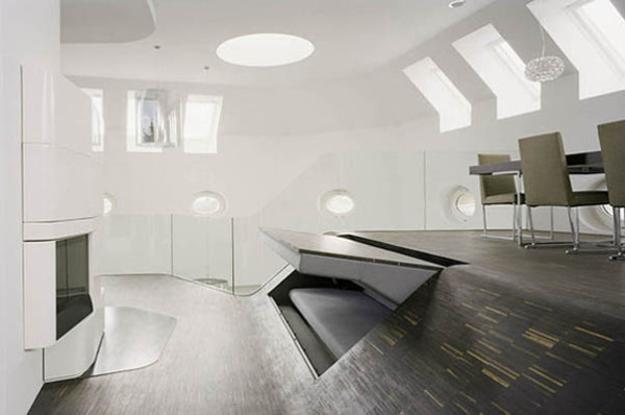 Transformer furniture, underfloor built-in sofa
DECORATING SMALL APARTMENTS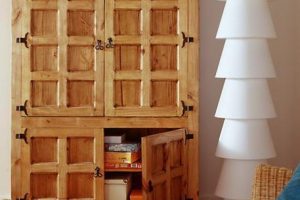 Space saving design ideas make small rooms look larger and improve the functionality of modern interior design. Lushome shares three interesting space saving ideas that may surprise and delight those who live in small apartments and homes.
Great for storage and hiding unappealing appliances, these simple and elegant space saving ideas give great inspirations for DIY design projects and allow to create more comfortable and interesting living spaces that are unique and very personal.
Decorating small rooms is always a difficult task, but it can be fun with creative and unusual space saving solutions. it turned out to still be quite a few original solutions. It does not matter how small your apartment or home is. Smart design ideas can help maximize small interior design and create airy and bright living spaces.
Transformer design ideas, space saving furniture for small rooms
Space saving design ideas for small rooms
Built-in room furniture and cabinets that hide home appliances, modern wall tile designs with storage spaces and hidden drawers are just a few creative space saving ideas for small rooms.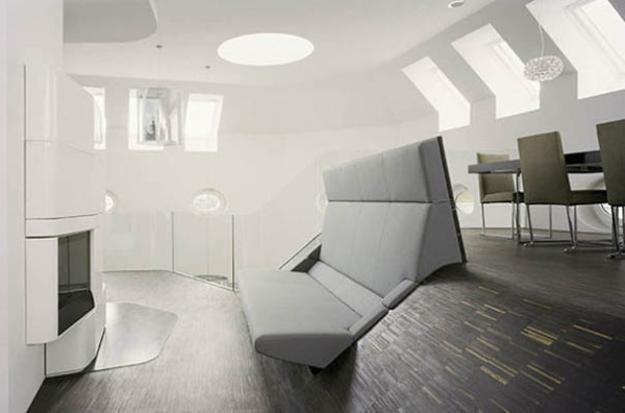 Underfloor sofa, transformer furniture design idea
An underfloor sofa  is an unusual and surprising interior design idea. It adds the unique detail to simple house design in minimalist style. The underfloor sofa can turn into a soft nest for a romantic evening in front of a fireplace, and can be hidden in no time to transform a room into a home office.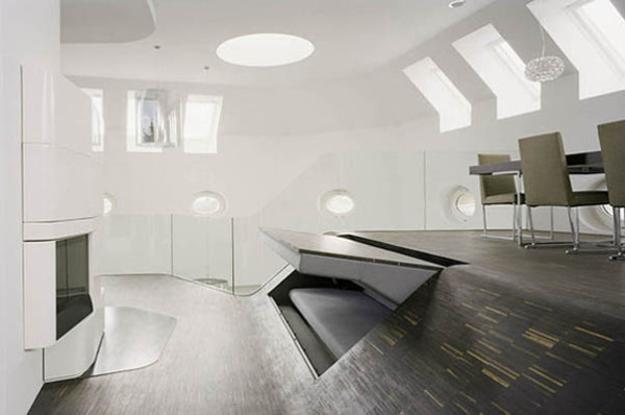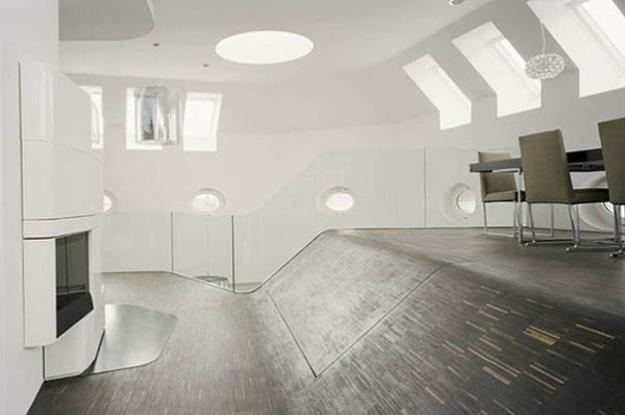 Creative transformer furniture design for small rooms
Transformer design ideas, customized furniture for small rooms
Cabinets for hiding home appliances
A dishwasher or a laundry machine can be attractively hidden under a kitchen bar table. This simple and elegant interior design idea is space saving, surprisingly elegant and creative.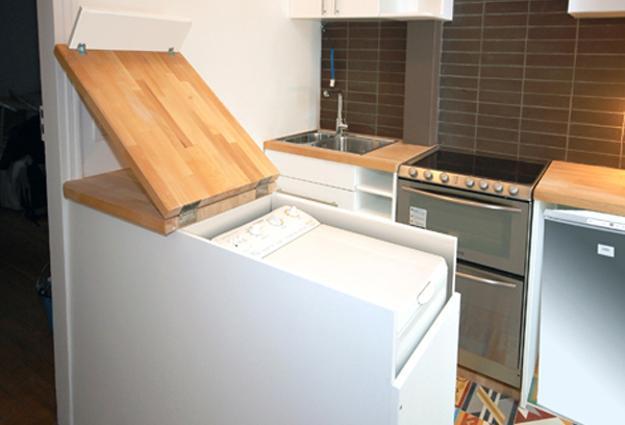 The easy to make bar table is great for improving small kitchen design and making decorating small apartments and homes more fun. A two in one combination creates a wonderful interior design element that is multifunctional, space saving and attractive.
Transformer furniture design idea, Workbed
Novel wall tile designs for modern life and style
What looks like a kitchen bar table is a cabinet for a dishwasher or small laundry machine. simultaneously is another nightstand for a washing machine. This design idea can be used for more functional laundry rooms and creating multifunctional tables for ironing and folding clothes.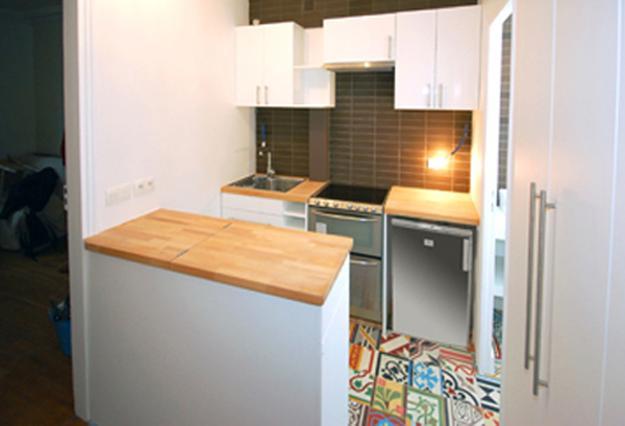 Under-bed storage
Under-bed storage ideas are also very useful for small interior design and decorating small apartments or homes. Beds with drawers are wonderful bedroom furniture pieces that allow to store many seasonal items and create more spacious and bright small bedroom designs.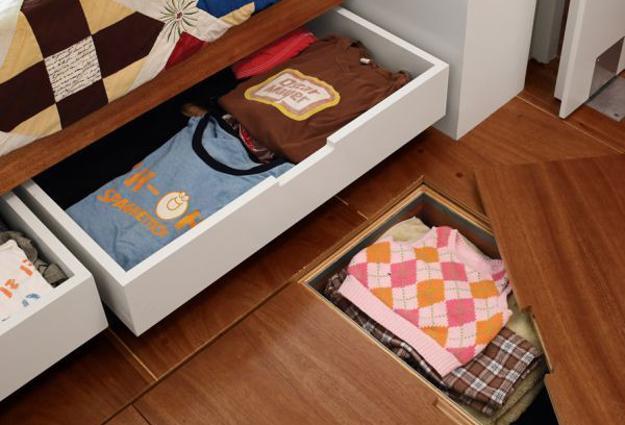 Modern wall tile designs with storage spaces
Modern wall tile designs with storage spaces are great interior design idea for small rooms. These elements are space saving and interesting.  They improve interior design and add a surprising accent to wall decorating. Small apartments and homes can greatly benefit from smart design ideas that add more space to small rooms.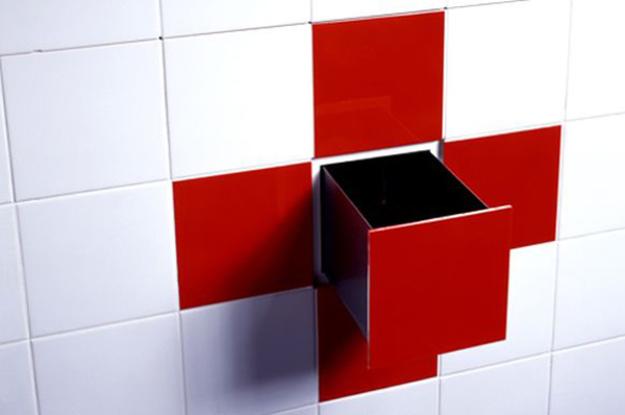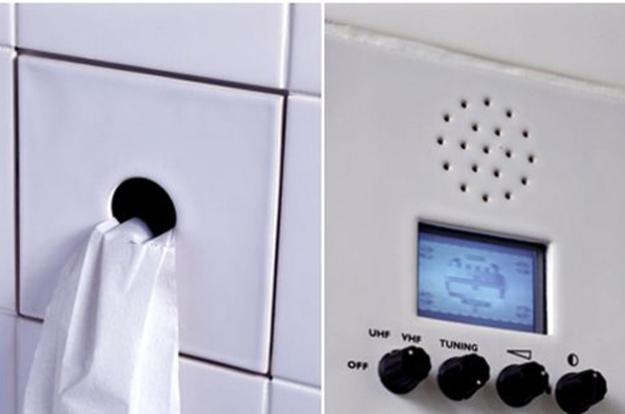 It is possible to find enough space for a small bedroom even in a tiny apartment or home. Here are smart...