30 Interior Decorating Ideas to Use Chalkboard Paint and Change Room Decor with Modern Accents

Decorating Ideas

Interior Design Ideas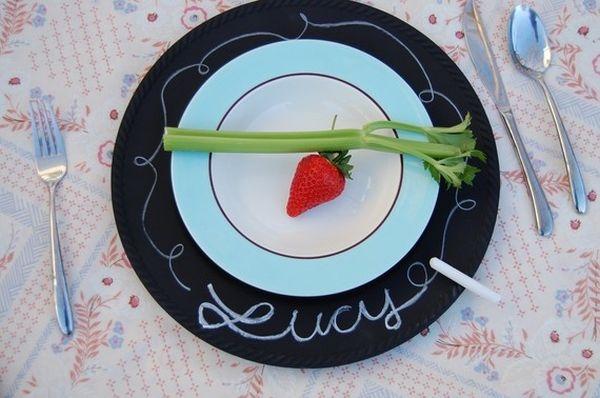 MODERN WALLPAPER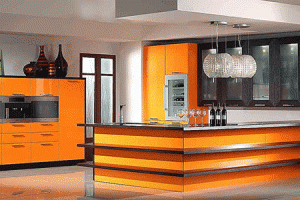 Modern ideas that once again brought chalkboard paint into interior design encourage creativity and experiments with interesting ways of using a colorful or black chalkboard paint for fun home decorating. A chalkboard paint can be applied to any surface, from metal and wood to stone, concrete and glass, creating wonderful opportunities to personalize interior decorating with a personal touch and eye-catching accents.
A colorful or black chalkboard paint creates versatile surfaces, suitable for almost any interior design style. A wide variety of colors allow to match your home decorating color schemes in a beautiful way. You can paint a small part of room furniture or a vase, or create an accent wall for exciting and stimulating kids room design. Colorful or black chalkboard painting ideas offer great ways to change and improve your interior design and decor.
Chalkboard painting can be used for interior decorating in homes, schools and offices, creating playful and functional centerpieces for interior design and adding attractive message centers for kids and adults. Kids rooms and kitchens, entryways and home offices, – there are a few home interiors which are perfect for showing your artistic energy with modern chalkboard paint.
Fun chalkboard painting ideas for modern interior decorating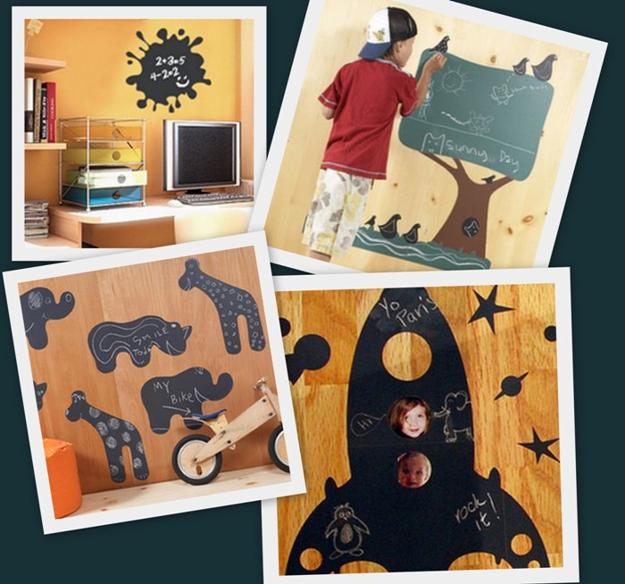 Interior decorating with a chalkboard paint is simple and inexpensive, and you can have a wonderful, smooth and lasting chalkboard surface to write and draw, adding an artistic touch to your interior decorating.
How to use chalkboard paint
1.   After a few minutes, apply the second coat, and then a third coat if needed. Let it dry for at least 24 hours.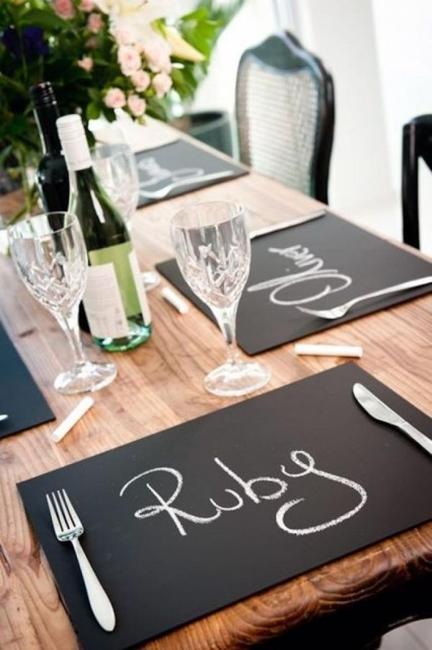 1. Sand the surface to a fine finish. Wipe your board with a dry cloth to remove all saw dust particles.
2. Mark the borders of the area to be painted. Clean this area with clean, warm water and let it dry.
Chalkboard paint for decorating dressers, modern furniture painting and decorating ideas
Creative interior decorating ideas, 26 black chalkboard paint projects
3. Mix the chalkboard paint thoroughly and pour some paint into a mixing tray. Apply the paint using a good brush.A microfiber roller is great for applying the paint and decorating with it. This will give you the nicest and most even finish.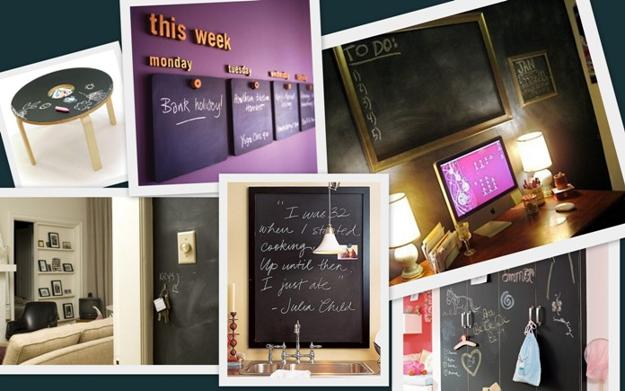 4. Start with painting the sides of your board and cover them with 2 coats. Make sure the paint dries properly between coats. Make sure there is good ventilation in your workshop.
5. If you are not happy with your finish, you can always paint another coat. You can also sand the front surface of the board between coats if you want to achieve very smooth surface, perfect for drawing.
22 creative painting ideas for home decorating with chalkboard paint
Writable wall paint and functional painting ideas for interior decorating
6. Let the last coat dry for at least 24 hours before you use the chalkboard.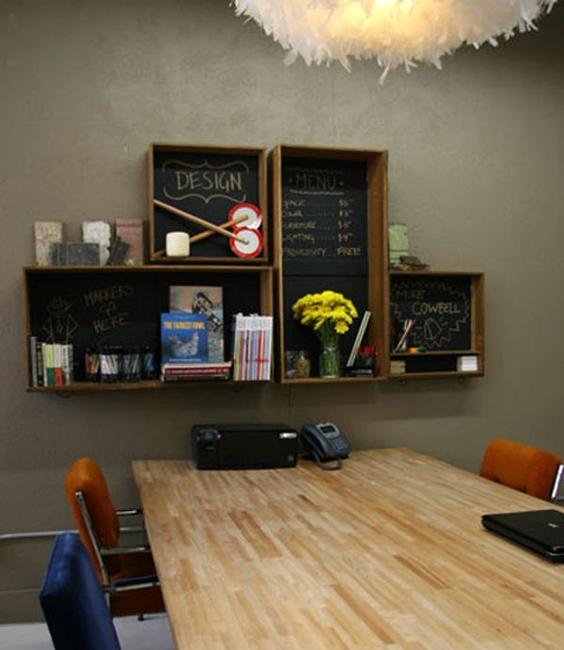 How to prepare chalkboard surface for use
Before you start writing or drawing on the chalkboard surface, take one stick of chalk lengthwise and run it all over your new surface, covering it totally in chalk. Then take a wet lint-free cloth and wash the chalk off again. Let it dry.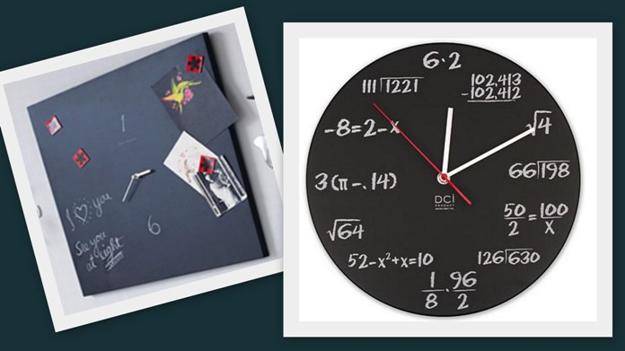 The most common places for chalkboard painting ideas are kitchens, dining rooms, entryways, home offices and kids rooms. Chalkboard painting and bright color combinations of chalkboard paints are great kids playroom ideas that help create stimulating and cheerful interior design for children.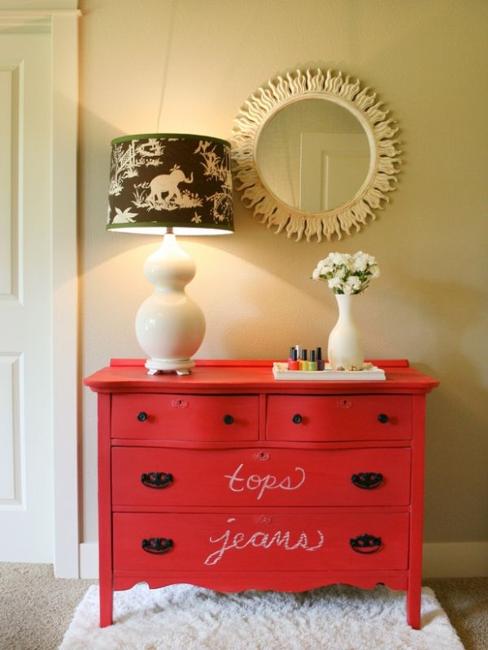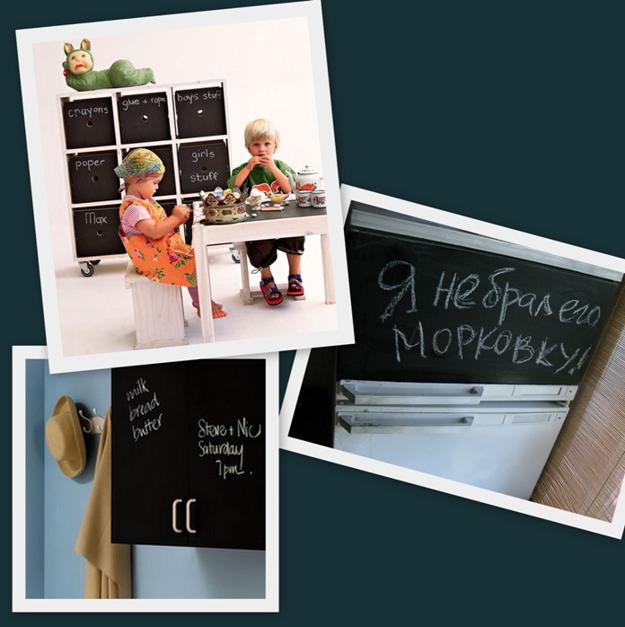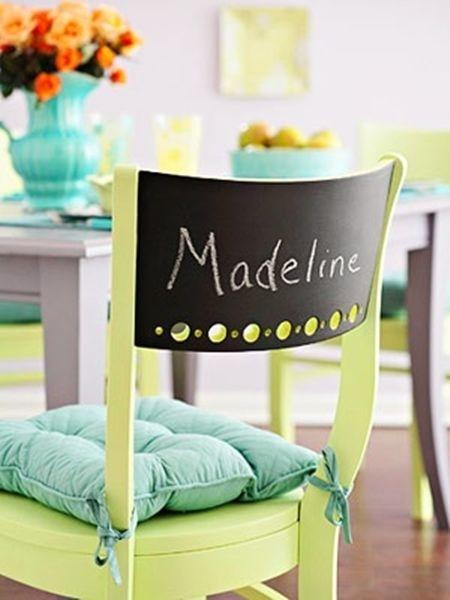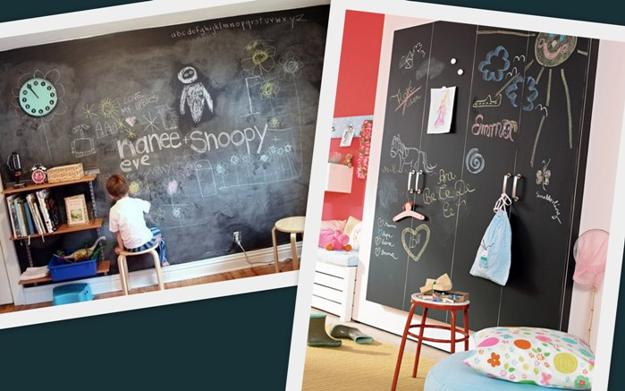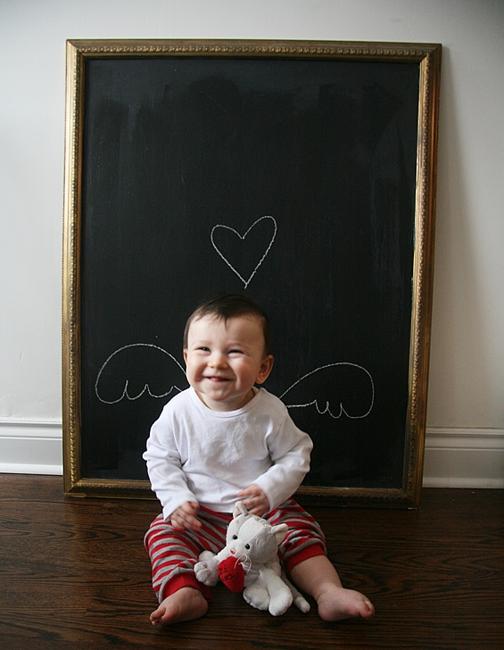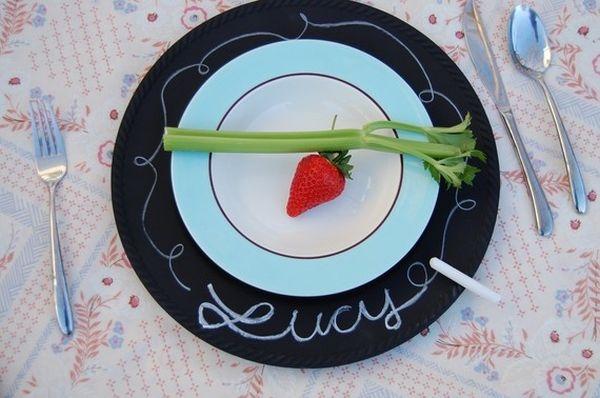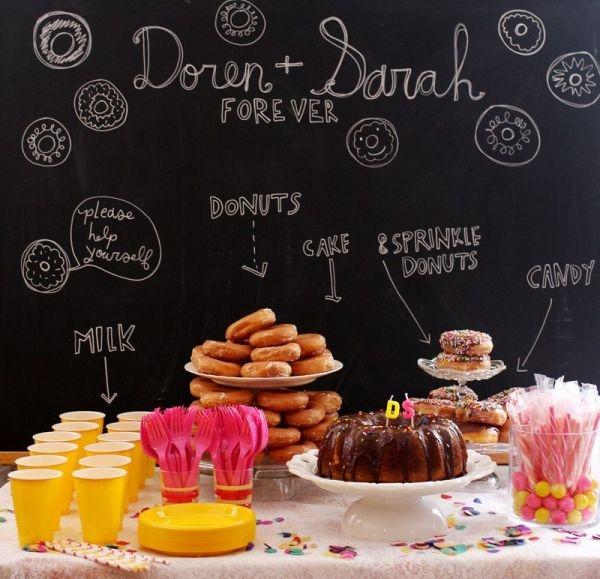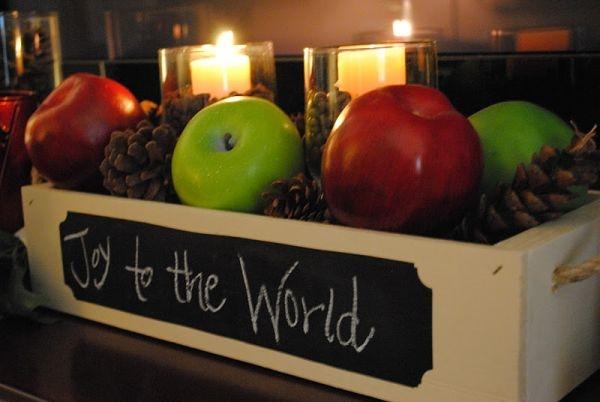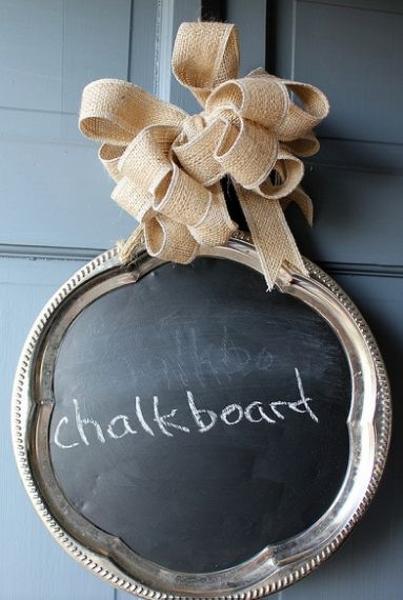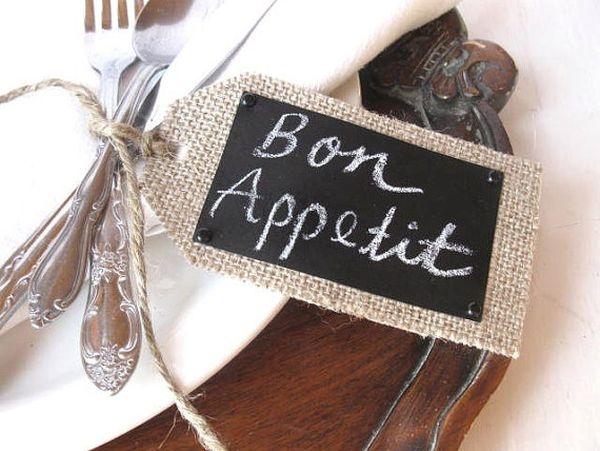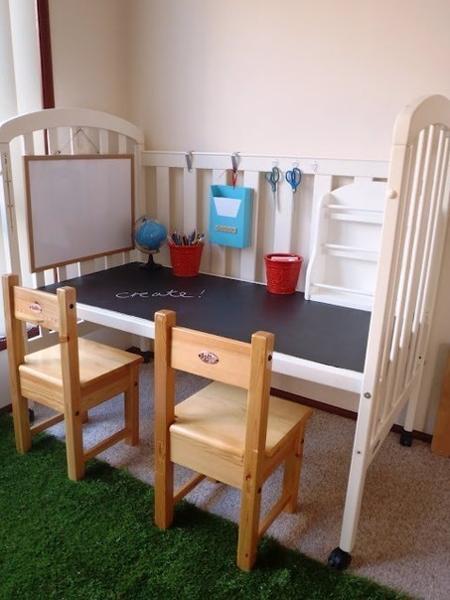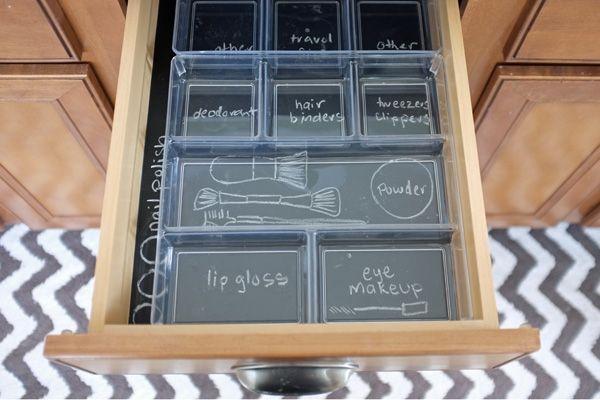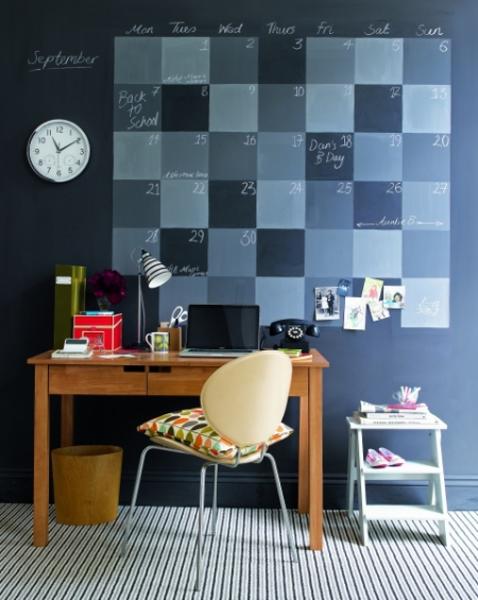 Modern house design in Japanese style celebrates the functionality and elegance of minimalism. Airy, bright rooms look inviting and comfortable. Natural...
and enjoy free articles sent to your inbox