25 Creative Reuse and Recycle Ideas Inspired by Old Chairs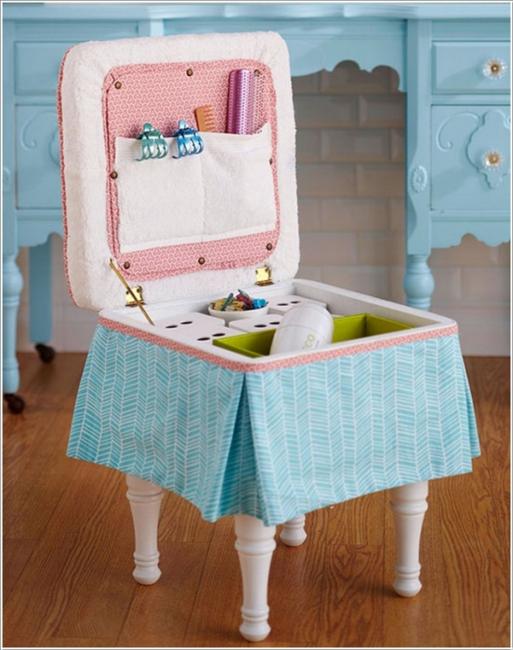 Creative ideas for recycling wooden chairs for storage
eco friendly products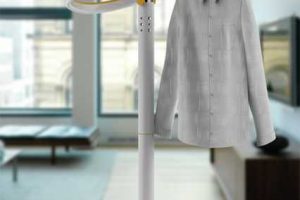 Creative reuse and recycle ideas help design unique home furnishings that are unique and perfect for home decorating in eco style. Reduce, reuse and recycle with repurpose  are the four smart ways to give a new life to old, broken and useless items, just about anything and everything.
Creative reuse and recycle is the most popular topic on Green ideas and Green living choices. Inexpensive, clever and interesting ways to reuse and recycle chairs provide great home decorating inspirations, bring fun and art into life, save money and support Green living style.
Reuse and recycle mean making eco friendly choices when we buy things and being more resourceful and creative with all we have without sacrificing our convenience and spending lots of money. Being eco friendly does not mean we are going to lose our comfortable life, it means being conscious of our renewable resources and repurpose things before throwing them.
22 creative ways to reuse and recycle old chairs
Ways to reuse and recycle old chairs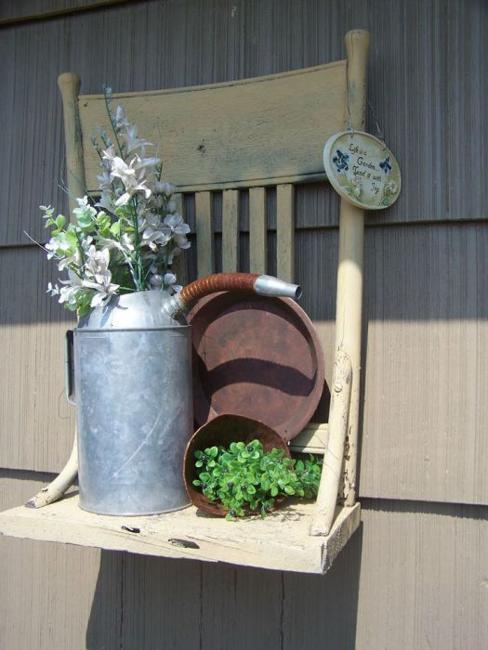 Wood furniture, chairs, benches, shelves and tables are a great, natural, easy to work with and beautiful material for unique recycling projects. Recycling chairs allows to furnish modern homes with truly Green designs, handmade and unique furniture items and home decorations.
Room furniture and outdoor furniture made with old chairs allow the freedom of enjoying creative, unusual and surprising recycling ideas. Smart ways to reuse, recycle and repurpose chairs create amazing wood furniture pieces that look like new or can be aged in an artistic vintage style.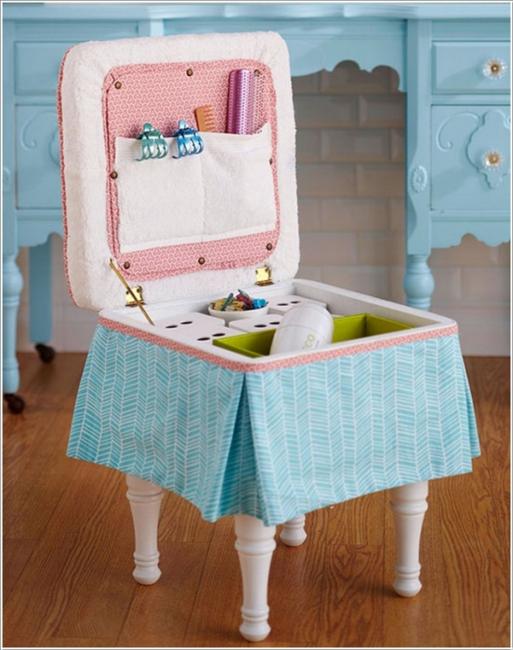 Recycling is becoming part of our everyday life. Whenever we reuse and recycle something we save the energy associated with manufacturing new home furnishings, furniture and home decorations. Smart and simple ways to reuse and recycle help the environment and use, saving our money on new furnishings and offering great DIY furniture design projects and recycled crafts.
Recycling wood chairs for blooming garden decorations
6 creative ideas to reuse and recycle vintage furniture
You can reuse and recycle old chairs for making wall shelves and flower pots stands, benches and hanging chairs. You can refresh old chairs with beautiful furniture covers, knit new chair seats and use old chairs as mini bars.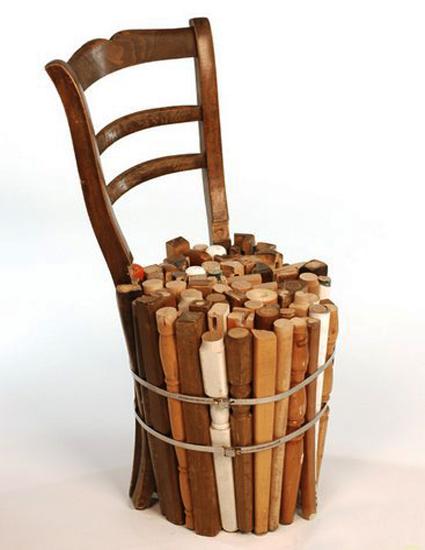 Chair backs make nice hangers and picture frames, towel racks and can be combined with show storage boxes. Old chairs can inspire for unique furniture design and creating home furnishings that make a statement.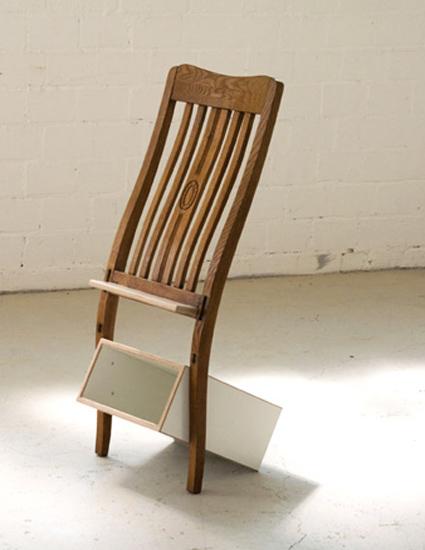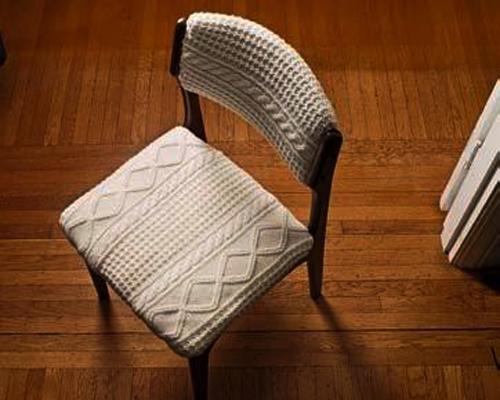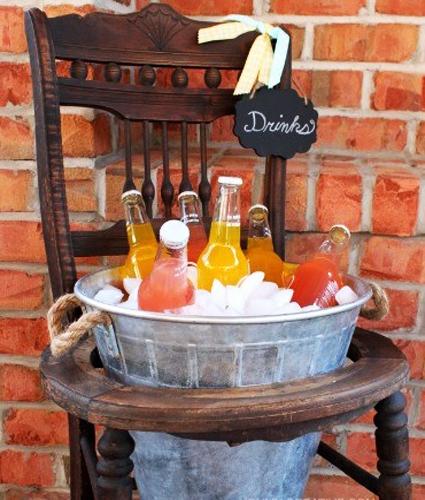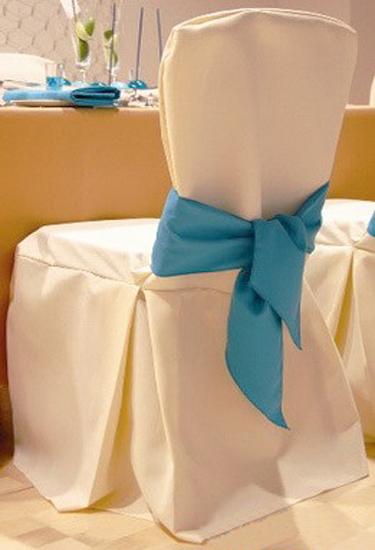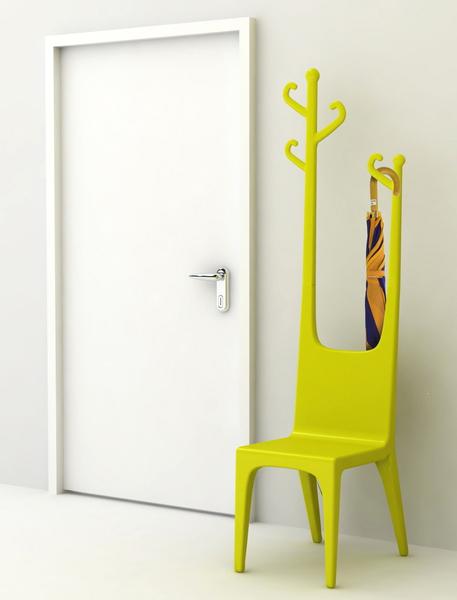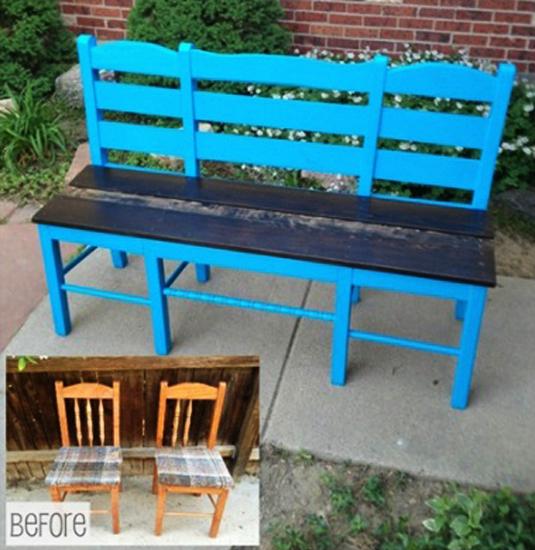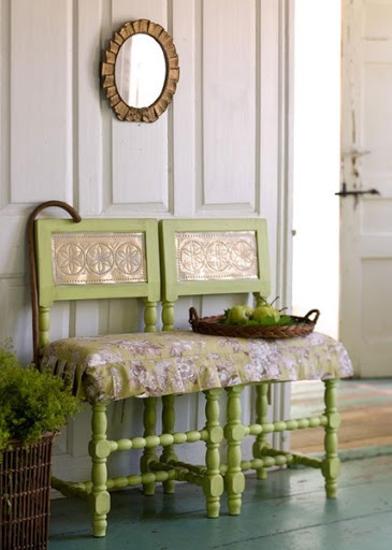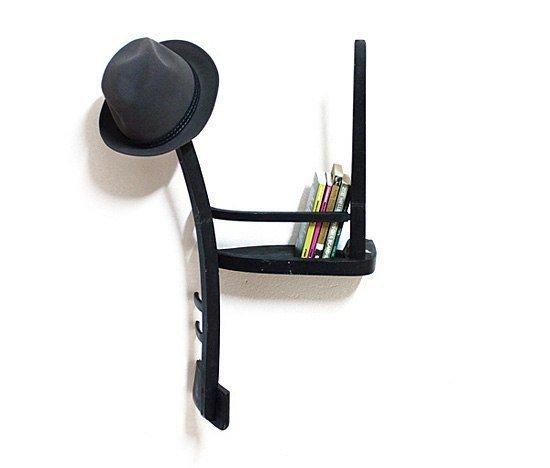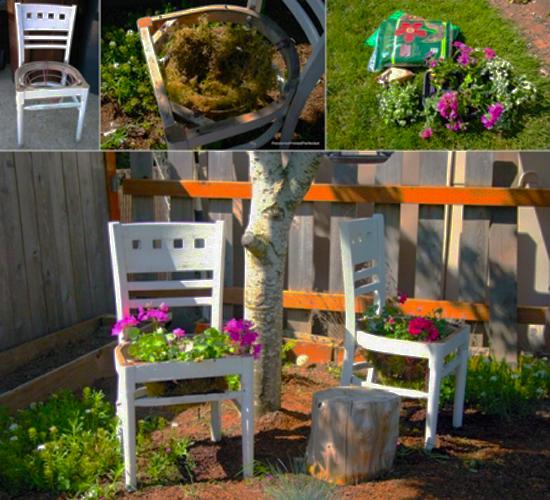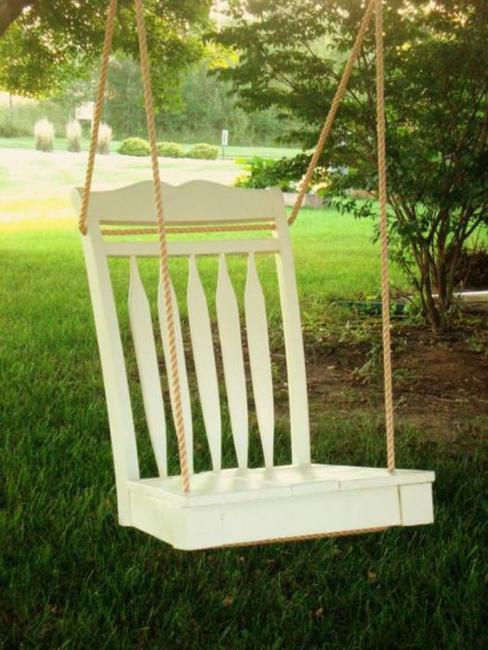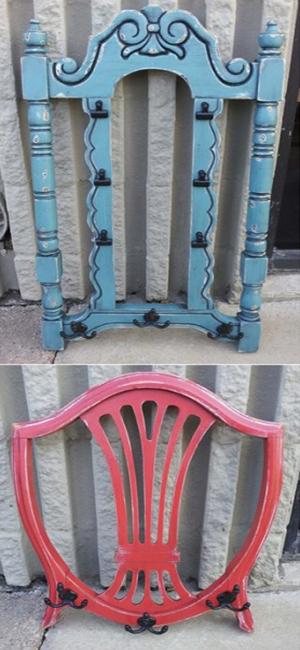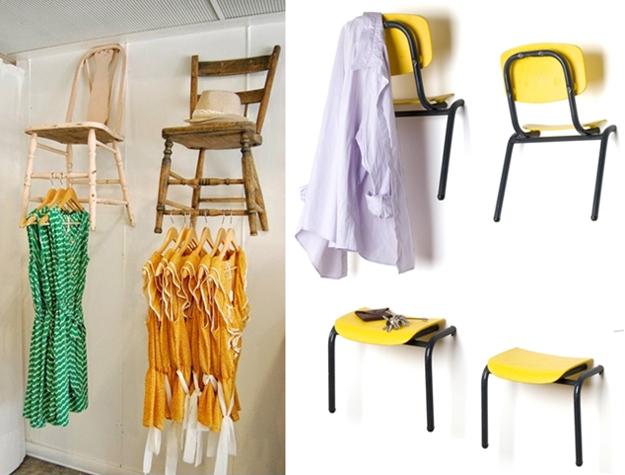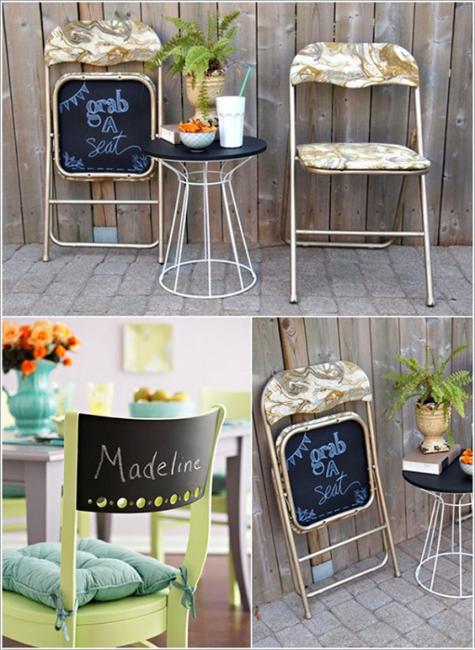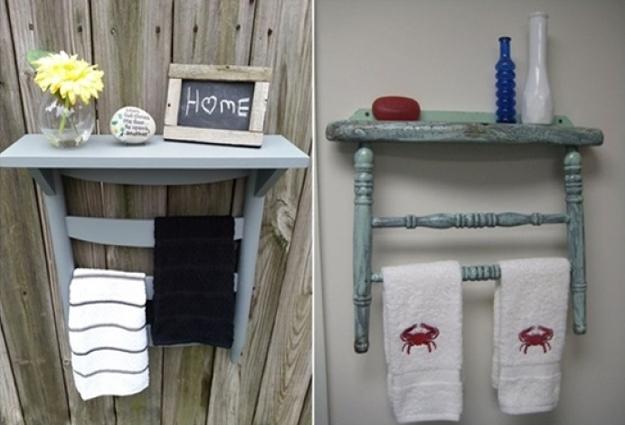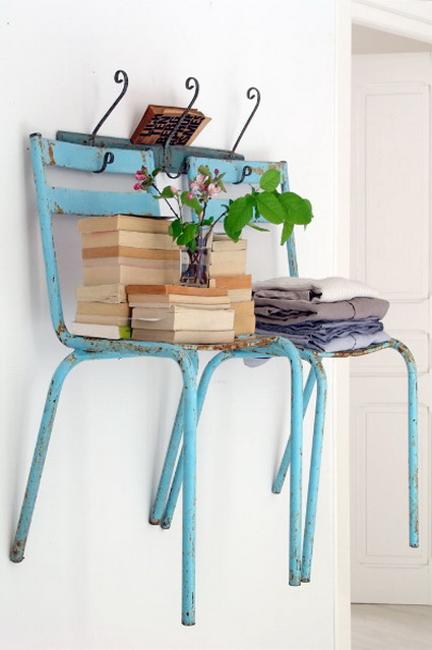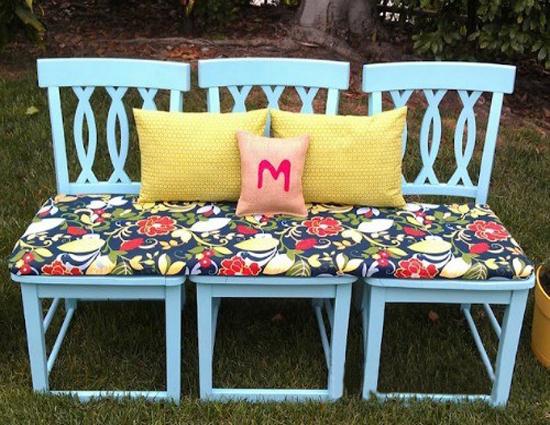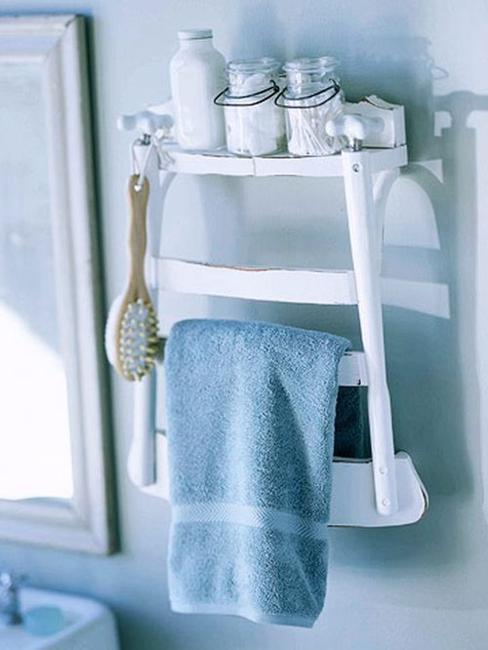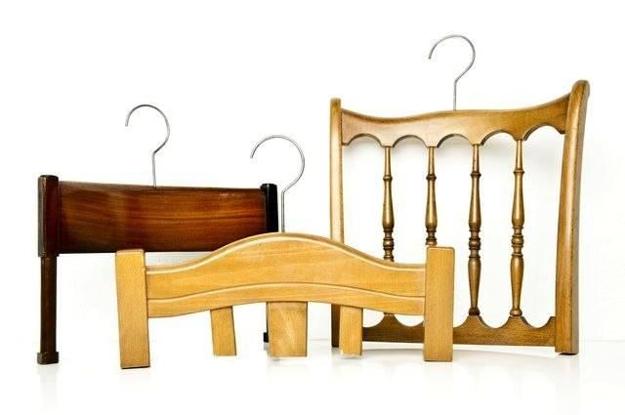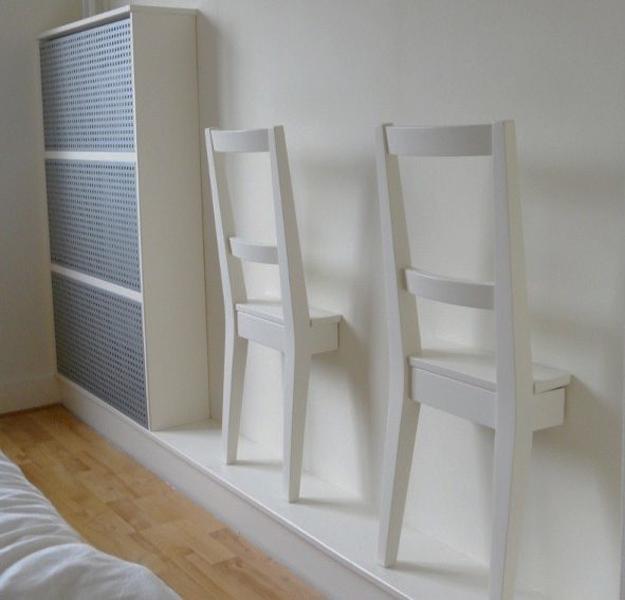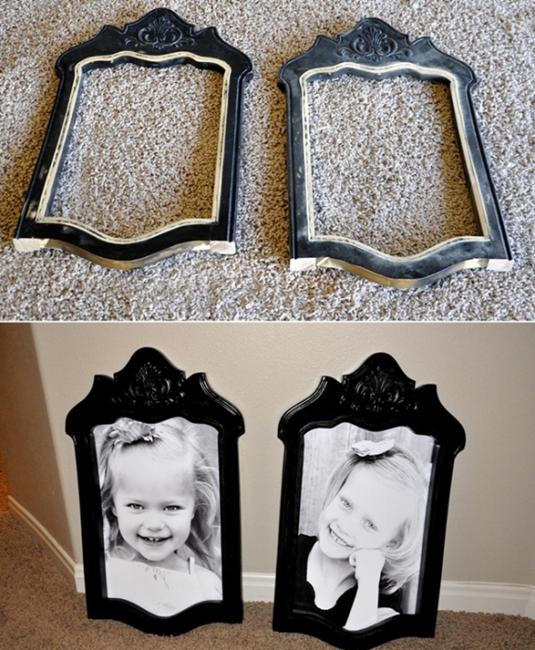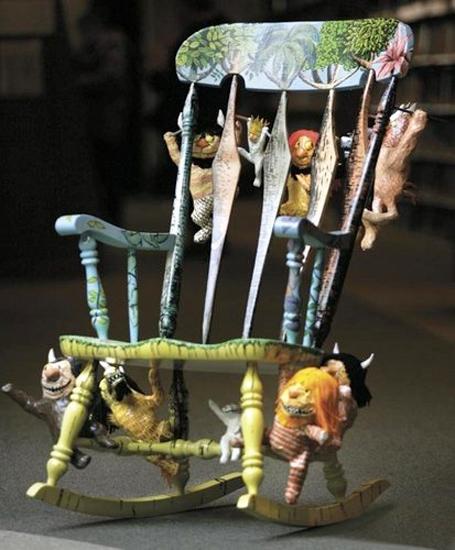 More from unique furniture

Recycling is a creative, Green, modern way to create something new, exciting, original, stylish for your home interiors. Do-It-Yourself projects are...
and enjoy free articles sent to your inbox