25 Beautiful Spiral Staircase Designs Bringing Art into Architecture

Interior Design Ideas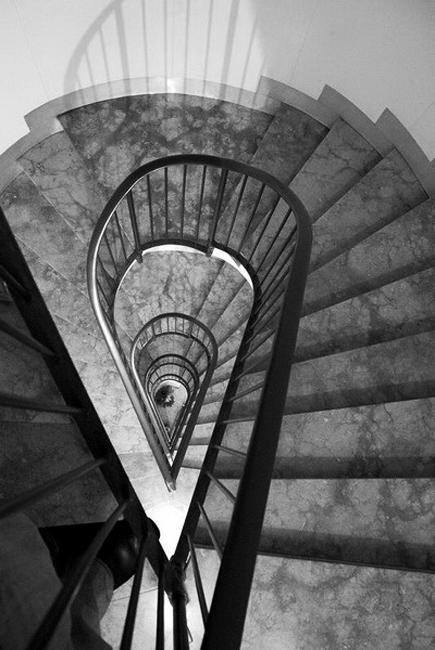 CHRISTMAS TREE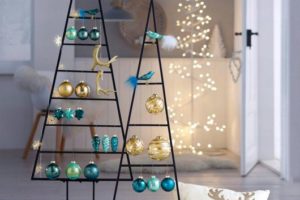 Spiral staircase design is beautiful and captivating. Various spiral staircase designs can be attractively incorporated into large buildings and small homes, landscaping and city architecture. Lushome presents unique spiral staircase designs that add charming elements to architectural interiors and building exteriors demonstrating the timeless elegance of curved forms appreciated for centuries.
The first spiral staircase designs were used in large churches and castles and made to reach the top of towers. They were made of stone or wood, and were functional elements of architectural interiors.Used today, spiral staircase designs are available in many styles, materials, sizes, types and configurations. They can fit into small spaces and decorate huge interiors or building exteriors. Any ancient or modern spiral staircase is extremely attractive.
The openness that a loft conveys is captivating. Curved shapes are fascinating. Spiral staircase designs and their curved steps are amazing and inspiring, bringing true art into architecture, landscaping and interior decorating. A spiral staircase adds to architectural interiors and exteriors feel of such a space and freedom. The history of the spiral staircase is a long one. These fantastic structures demonstrate fabulous curves and have transformed into beautiful works of art that beautify life.
Modern interior design with spiral stairs
33 glass staircase design ideas bringing contemporary flare into modern homes
Beautiful spiral staircase designs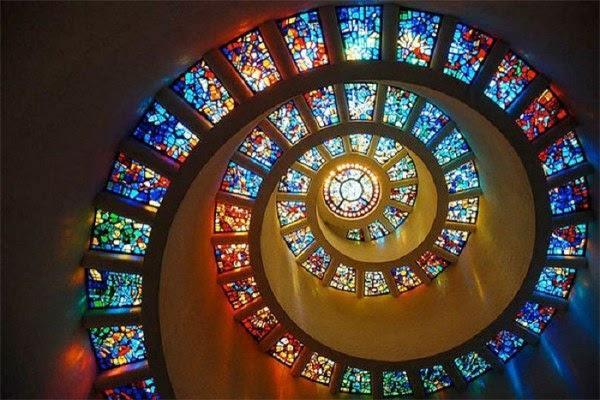 Beautiful traditional spiral staircase design winds around a central pole. Creative staircase designs can look very unusual, lie a free standing artworks with inside and outside handrails. A complete free standing spiral staircase with enclosed risers, inside and outside skirts and unique details are spectacular centerpieces.
Spiral staircases in medieval times were functional elements of castle designs. They helped to defend also. Medieval time spiral staircases were installed in a spiral down right, and this put attacking swordsmen at a disadvantage who were generally right handed.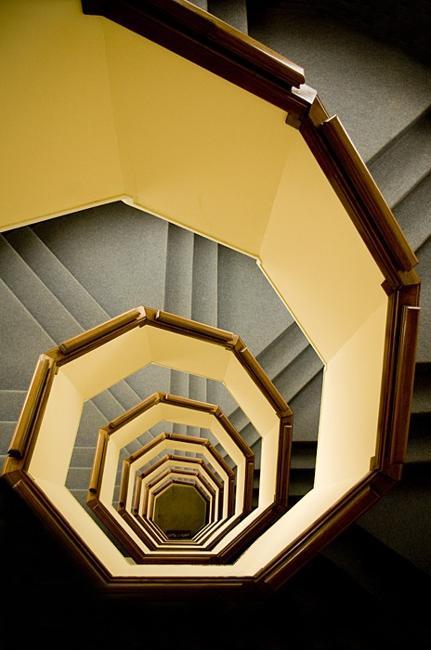 There is something romantic about spiral staircase designs. They invoke an image of a knight rushing up the spiral stairs to the top of the tower to save his damsel in distress, or an unhurried bell ringer walking upstairs to call people for religious service. Spiral staircase designs have been used for centuries, mostly because they were compact and conveniently could fit in small spaces.
Unique spiral staircase design and luxurious penthouse decor ideas
Stunning architectural interiors with curves and twists
Modern spiral staircase designs can be built of almost any materials and their exciting combinations. In ancient castles, they were built in towers, of stone, in a clockwise direction, so that they could be defended easier – an attacking swordsmen would have to fight with his right hand in the narrow part of the stairs.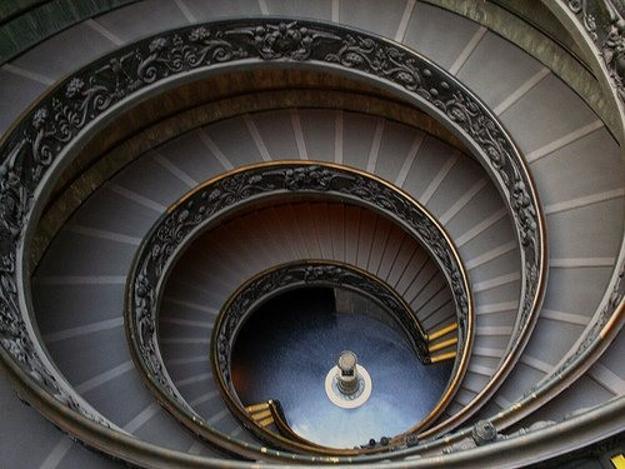 Spiral staircases are designed around a central pole, with railing on one side only. The stairs are narrower close to the pole and wider on the opposite end, making them difficult to use for people with disabilities. Their design is meant for the effective use of space, and not for comfort. But, the spiral design allow for some very interesting designs, and there are many significant staircases in the history of architecture.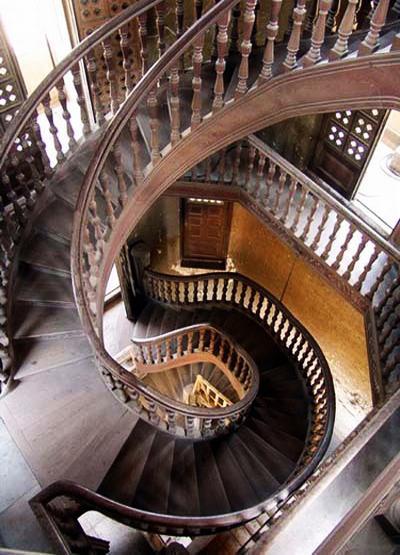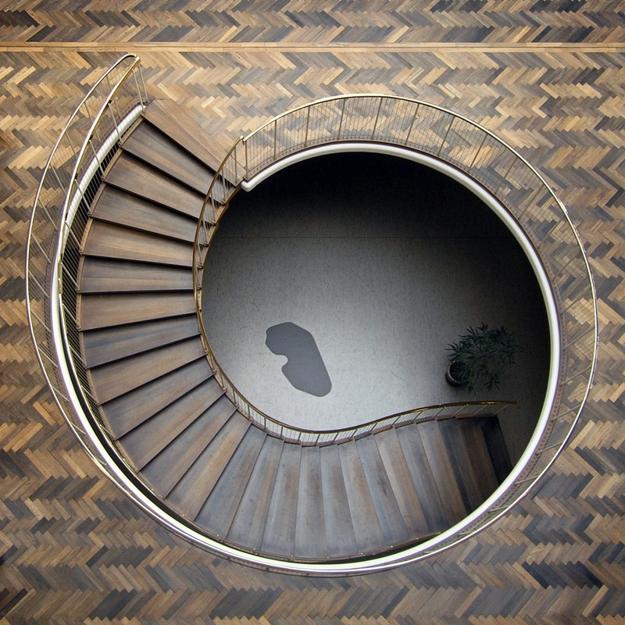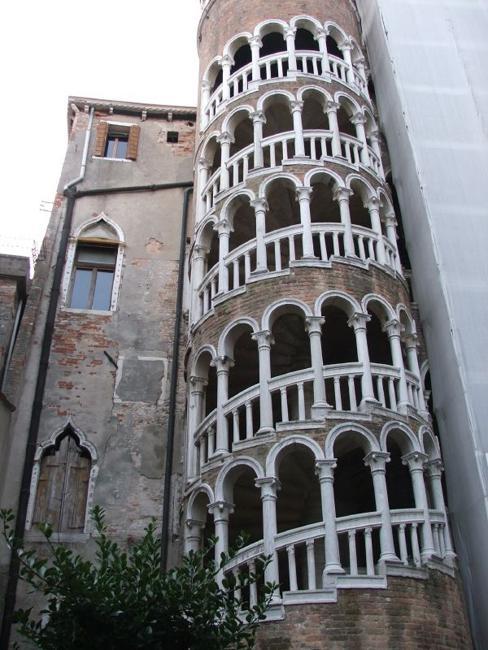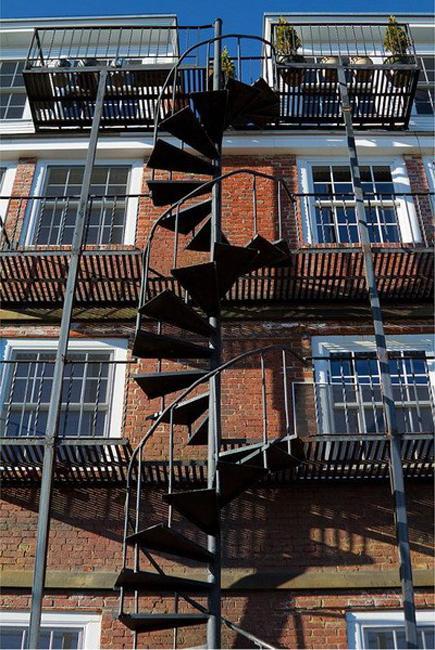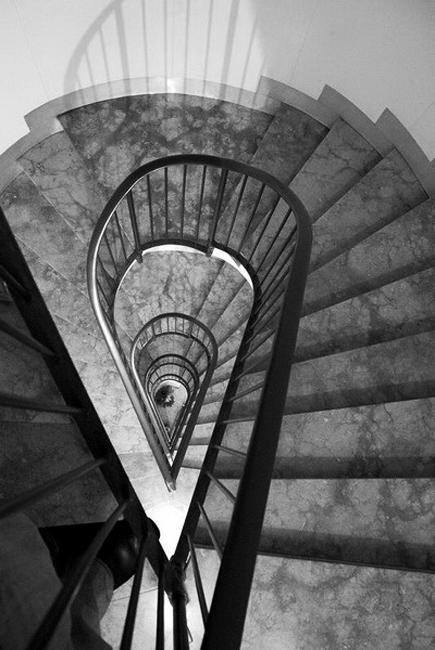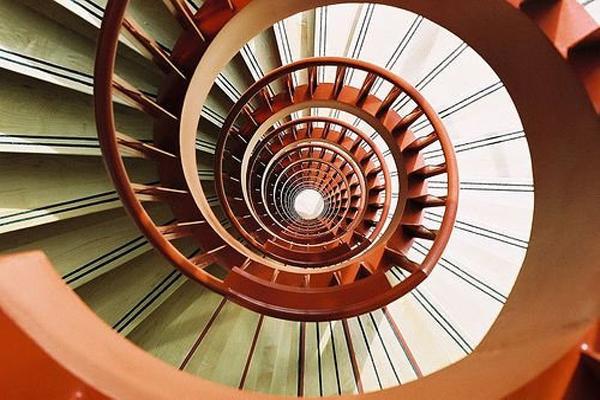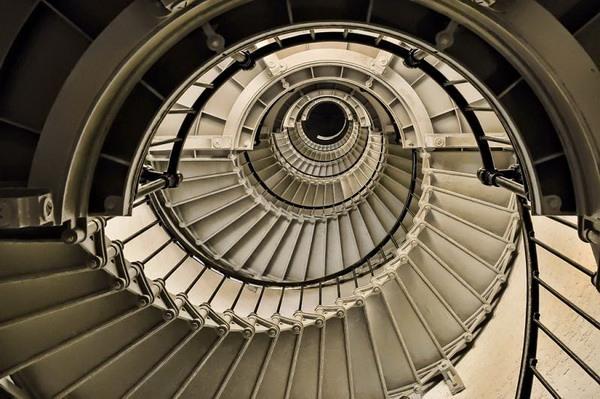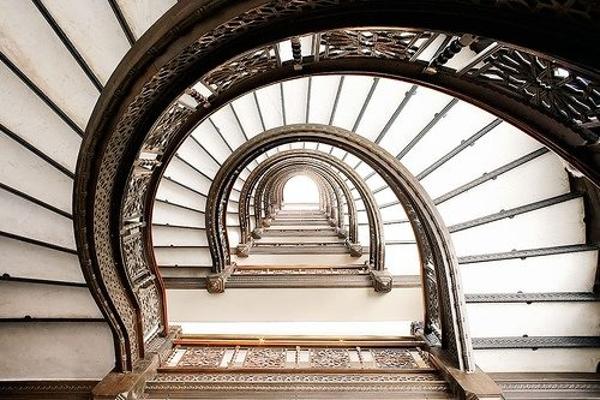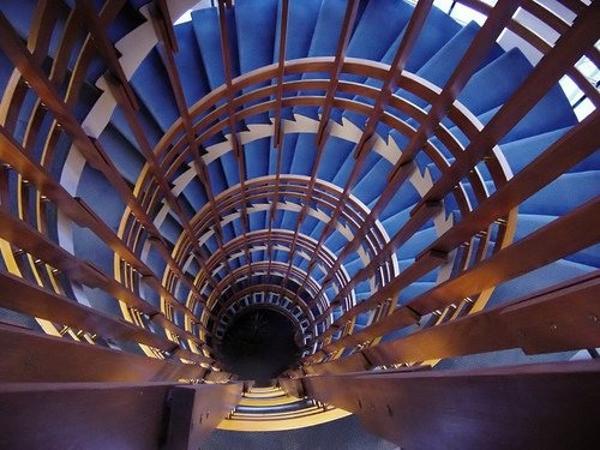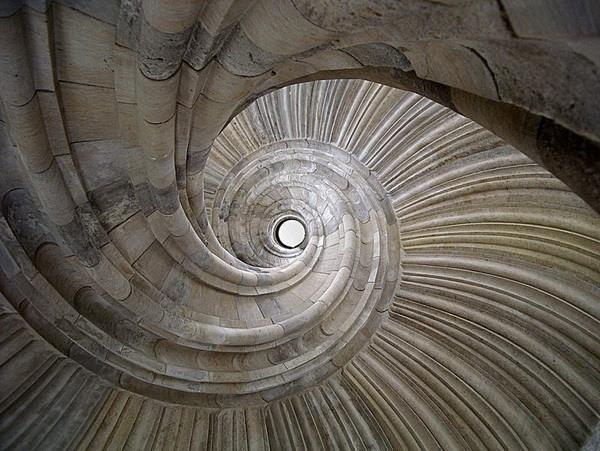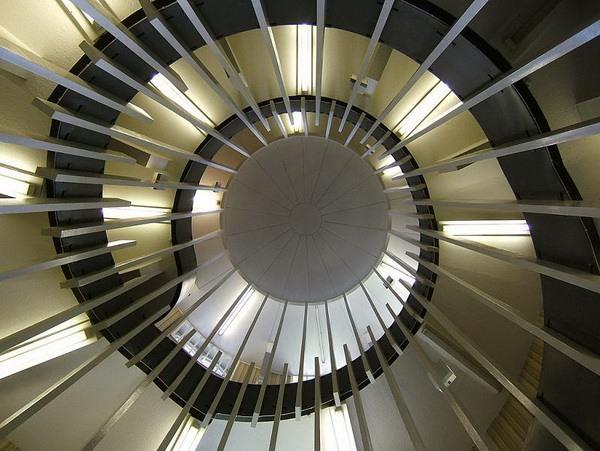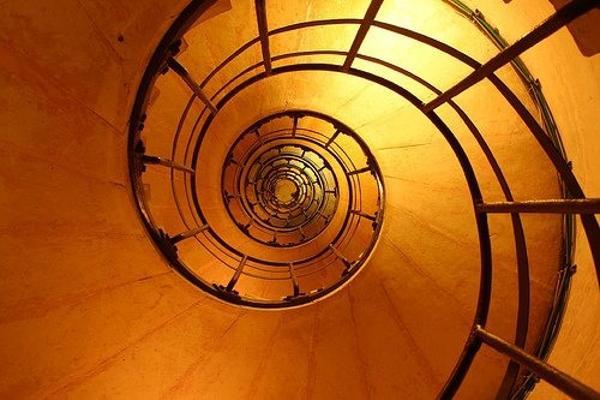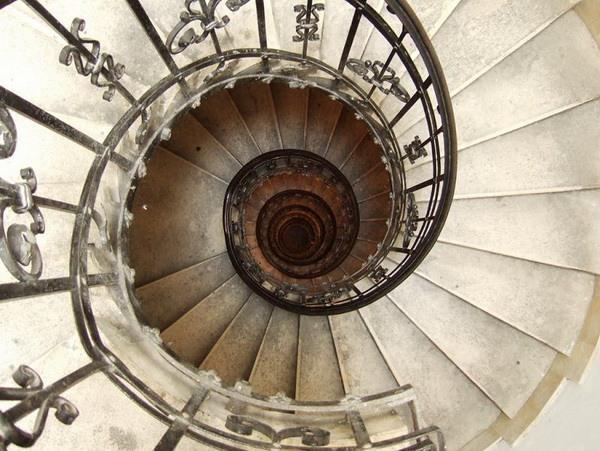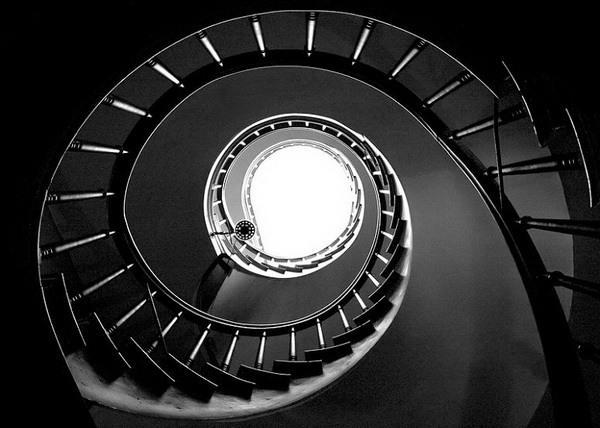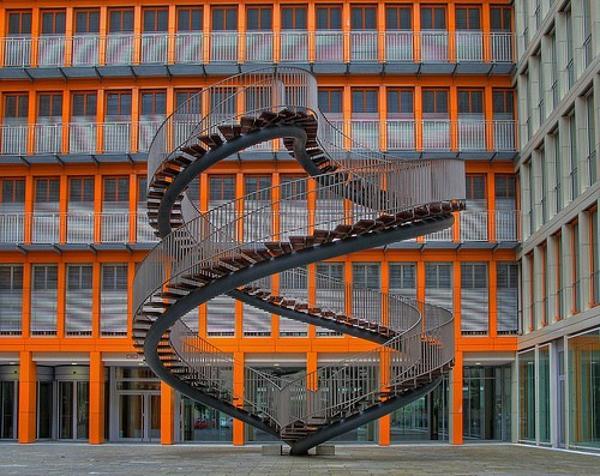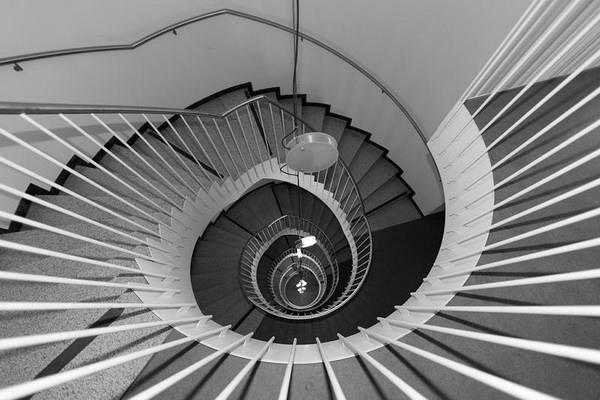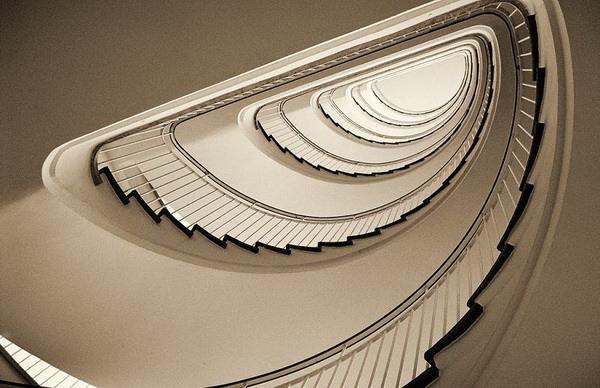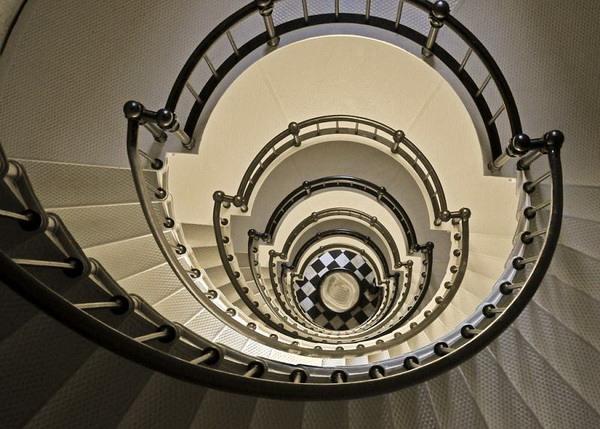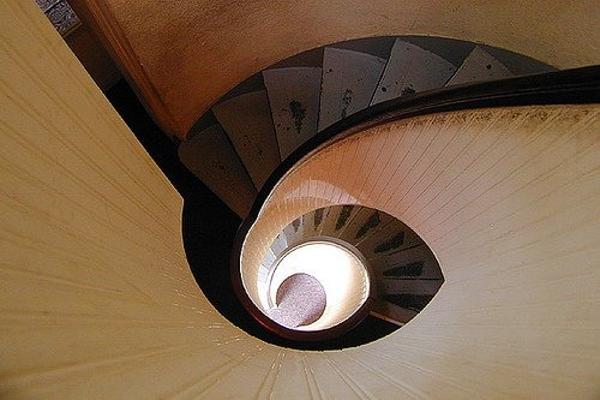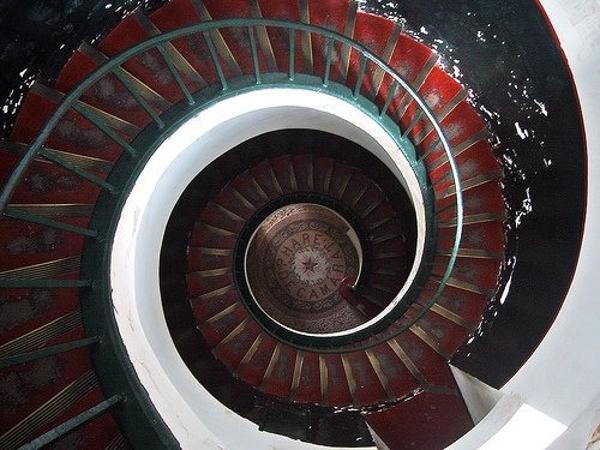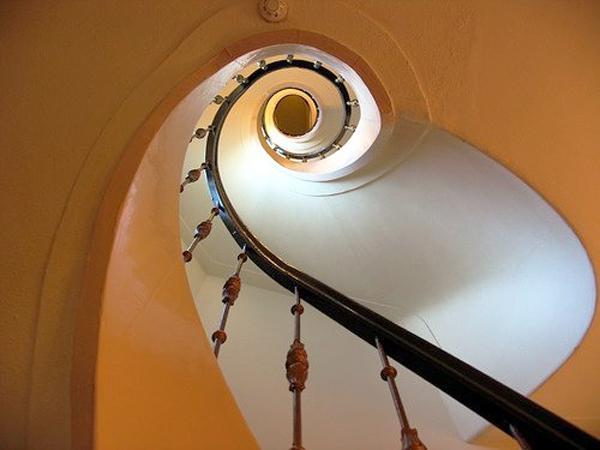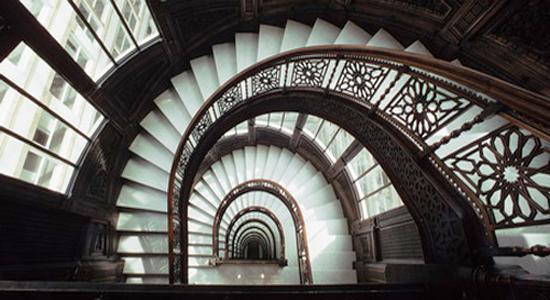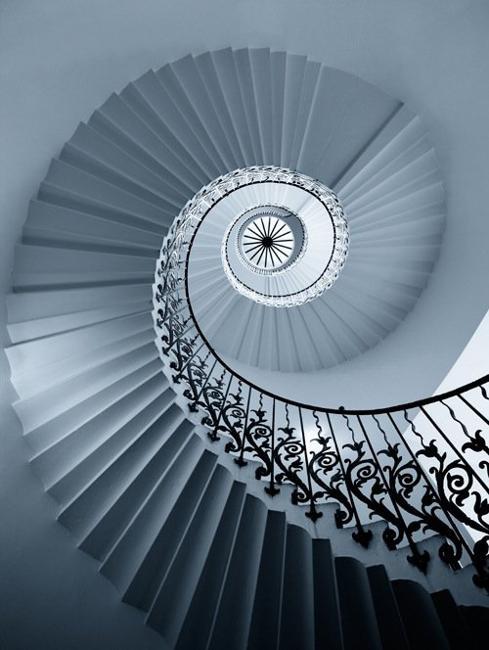 More from interior design

Bright home interiors and amazing views of the ocean make this beach house a dream place. Large windows, light, neutral room...