22 Small Dressing Area Ideas Bringing New Sensations into Interior Design

Decorating Ideas

Furniture Accessories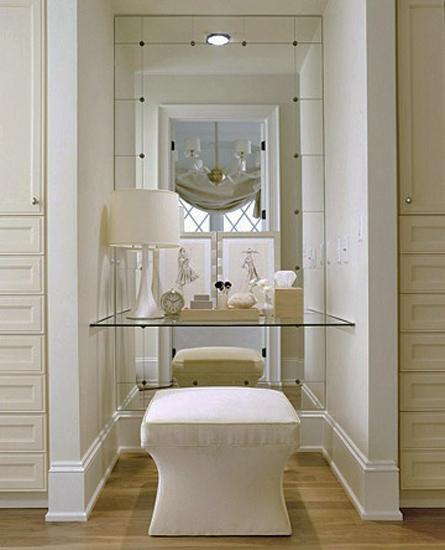 small bedroom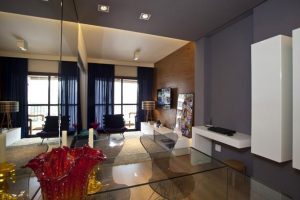 A dressing table, chair, and lights are all you need to create a comfortable makeup area in your home and add a new sensation to interiors design. A dressing table is a classy furniture that has been around for many centuries and stays popular as time passes. Have a look at Lushome collection of makeup area design ideas. Traditional and contemporary tables are great inspirations for improving your bedroom functionality and adding a comfortable, small space to your interior.
A small dressing table makes your room look intimate, luxurious, and bright. It brings another mirror and dazzling lights into your bedroom, it creates visual interest, increases the appeal of your room design, and adds a feminine feel to bedroom decorating. A dressing table is a convenient and beautiful addition to every bedroom.
The best location for your dressing table is in front of a window, in a bedroom or bathroom. Also, you can place it in your bedroom or arrange a makeup area in a separate dressing room, in a wall niche, in an alcove, hallway or a walk-in closet. You need a dressing table somewhere in your home to feel comfortable and relaxed getting ready before going out.
Beautiful vanity dressing tables adding chic to modern bathroom designs
Asymmetrical dressing tables and writing desks for small spaces,
contemporary furniture design trends
Dressing tables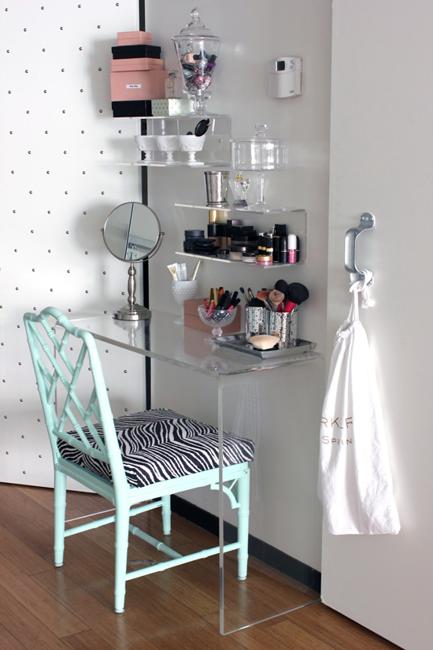 A small dressing table is a space-saving, practical and luxurious piece of bedroom furniture that improves interior design and decorating. Choose an easily accessible spot for your makeup area which provides a sense of luxury and magnificence to your interior design.
A beautiful table brings joy and elegant style into your life creating new sensations in your bedroom with a dressing area. You get a bright place to keep all your makeups and vanity items while creating a nice extra space for all beautiful accessories and perfumes. This small piece of furniture is functional, essential, and exciting.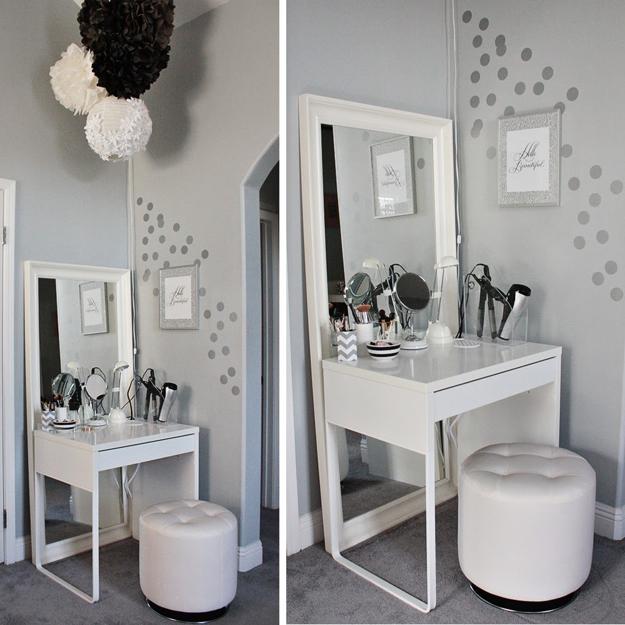 A furniture set with a matching mirror and a chair is classy. A wall shelf, a pouf, and creative lighting design look contemporary and original. Give a thought to space-saving furniture and clutter-free decorating to create an elegant and functional dressing area in your small bedroom.
20 modern ideas and tips for decorating with dressing tables
Beautiful vanity dressing tables adding chic to modern bathroom design
A dressing table makes you feel comfortable and relaxed in your bedroom. You can buy or make an attractive and functional dressing table for your bedroom in any style. Small dressing tables made from glass, wood, plastic, and metal are compact, delightful, and modern. Good lighting design, a large mirror, a comfortable chair or ottoman and well-organized small storage are all you need to bring elegance and chic into your bedroom design.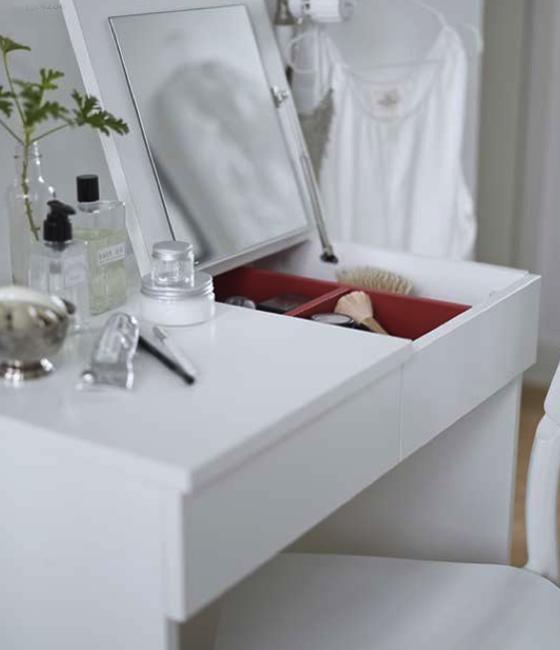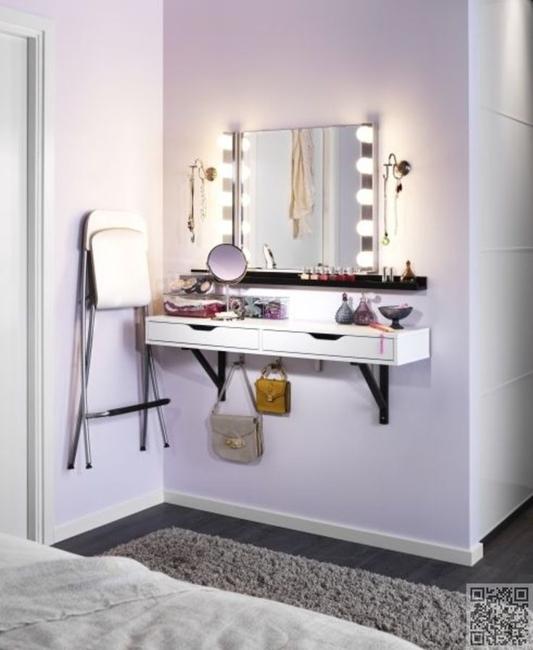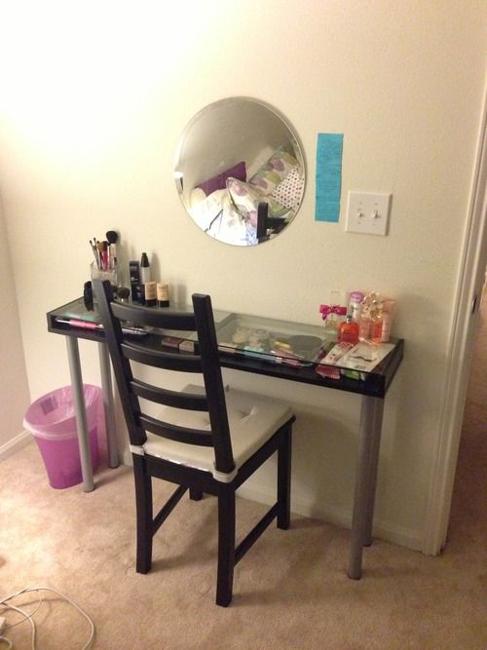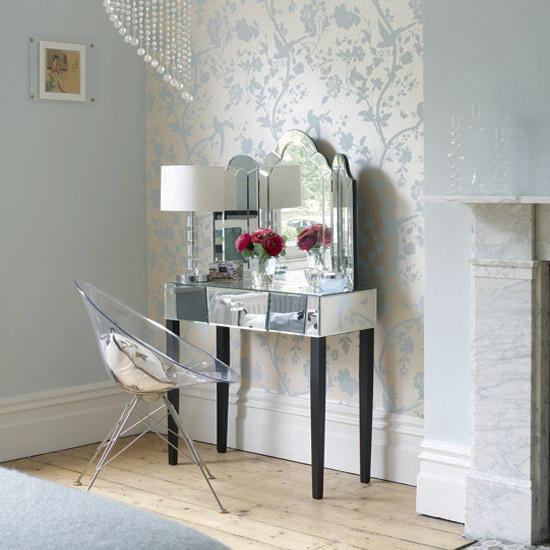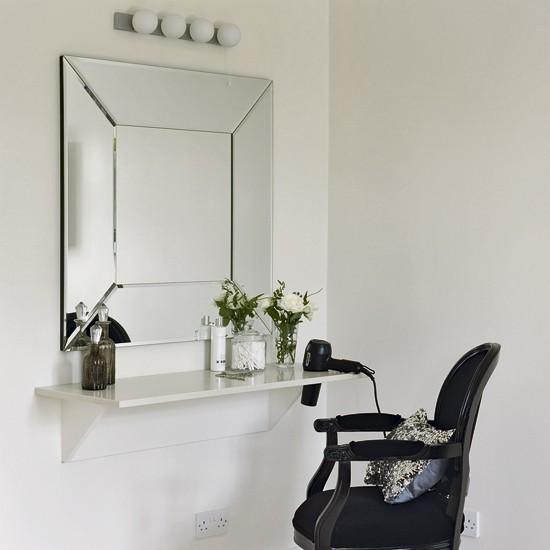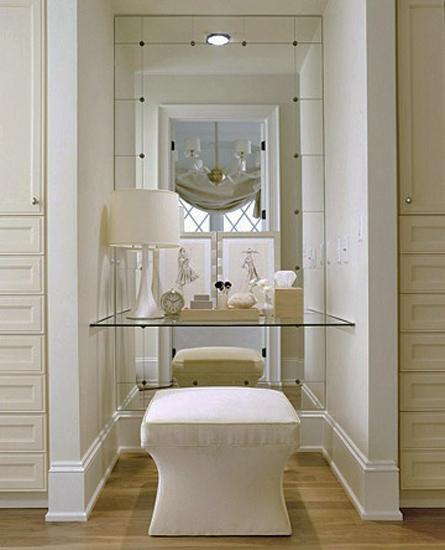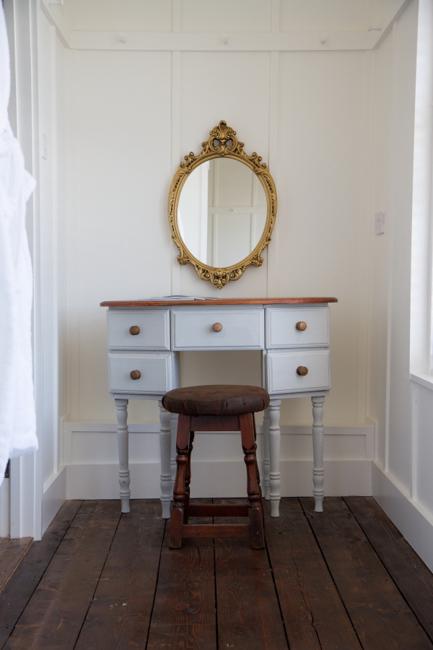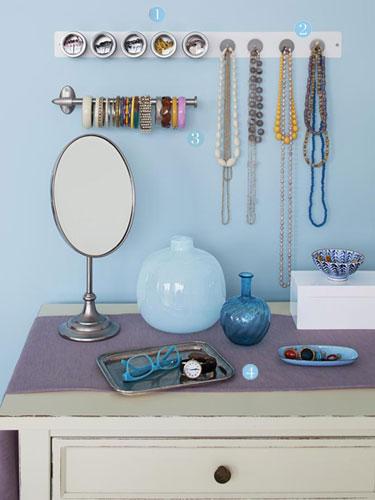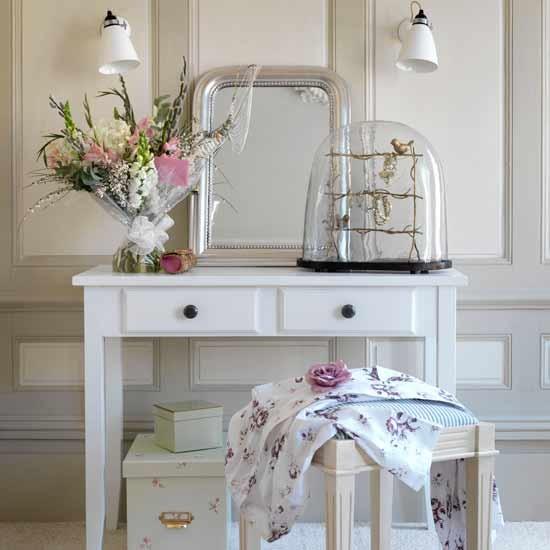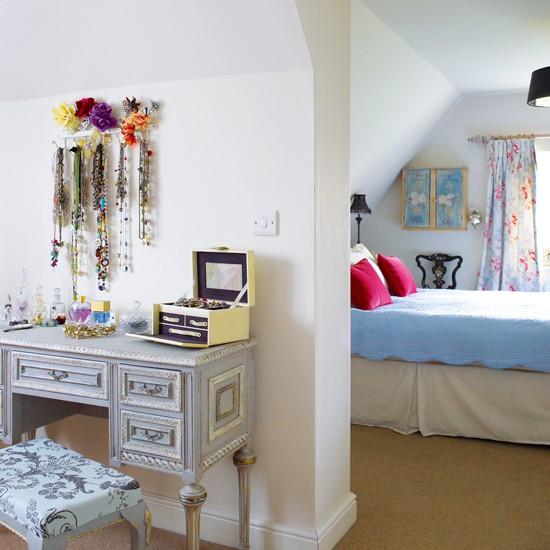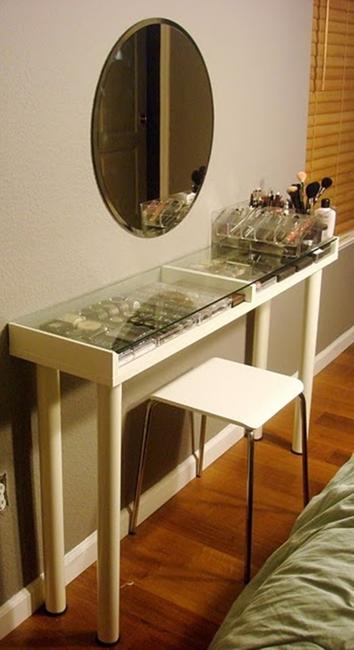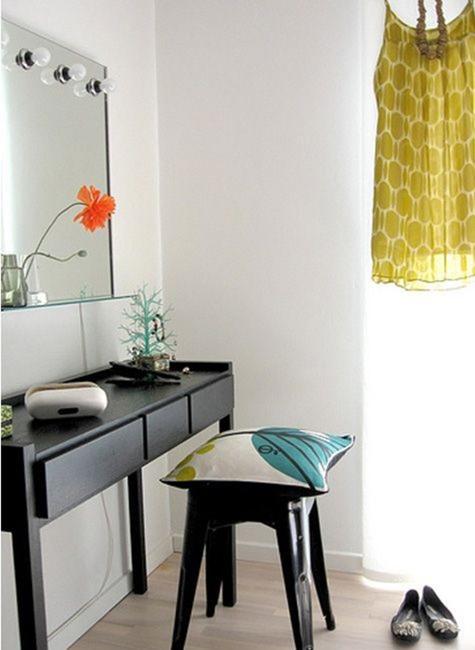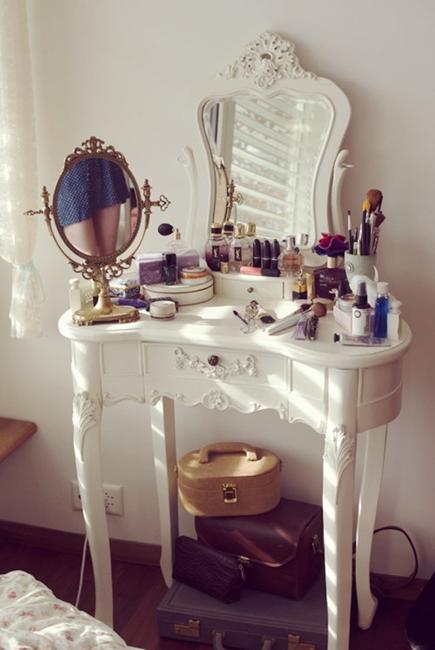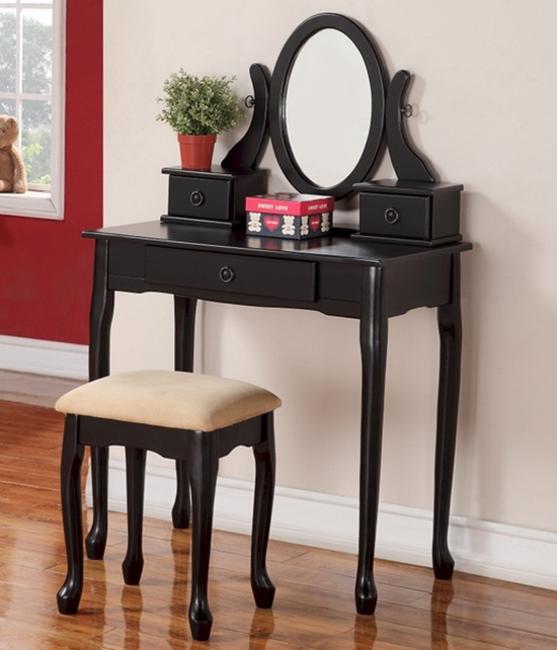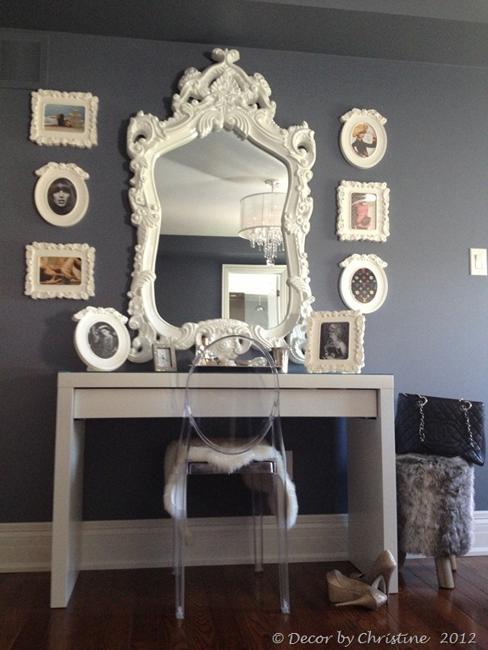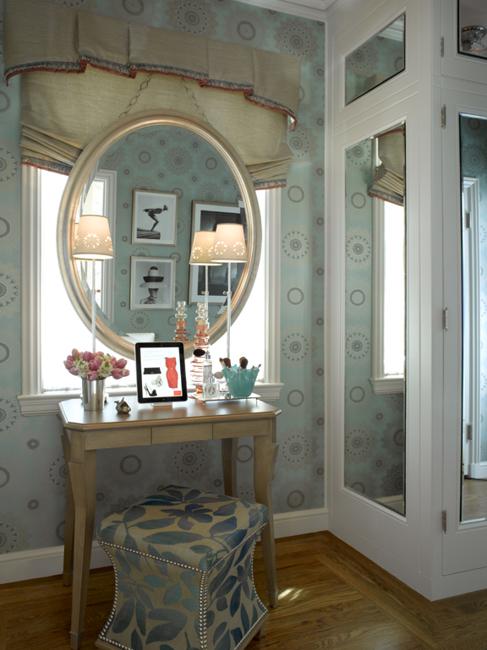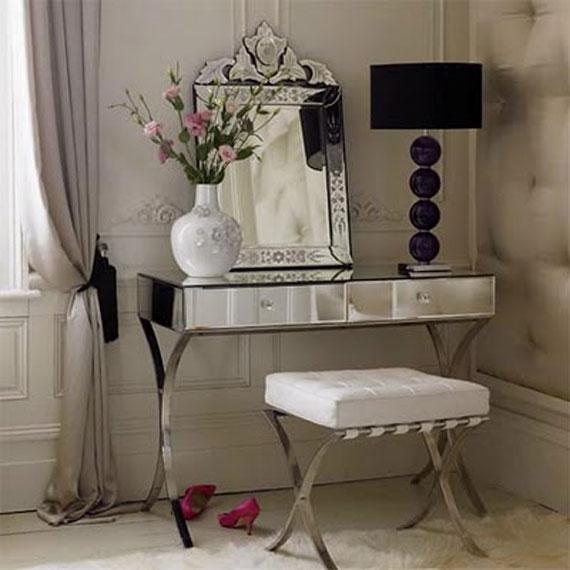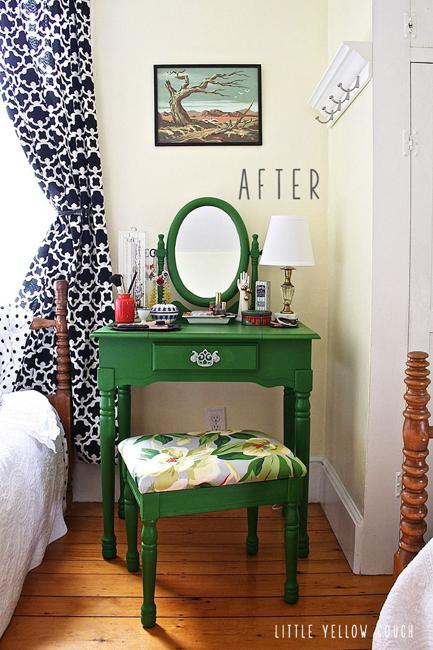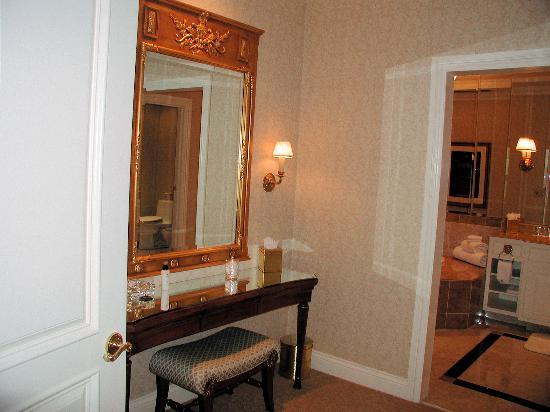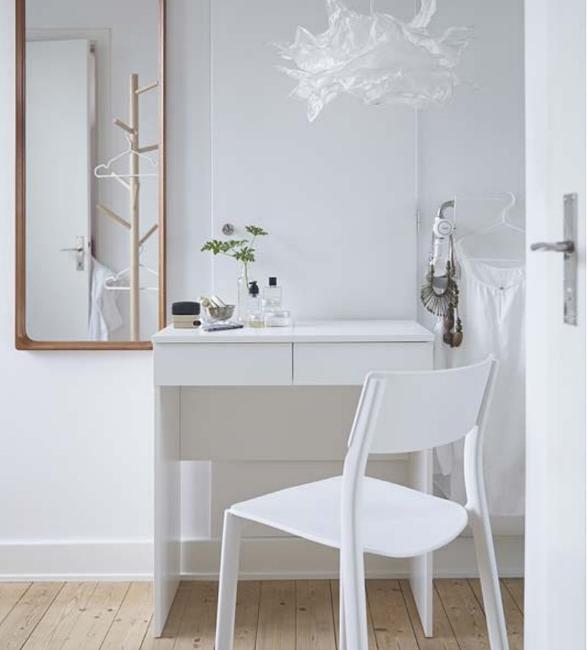 It is possible to find enough space for a small bedroom even in a tiny apartment or home. Here are smart...
and enjoy free articles sent to your inbox