22 Modern Interior Design Ideas with Purple Color, Cool Interior Colors

Purple and Pink

Room Colors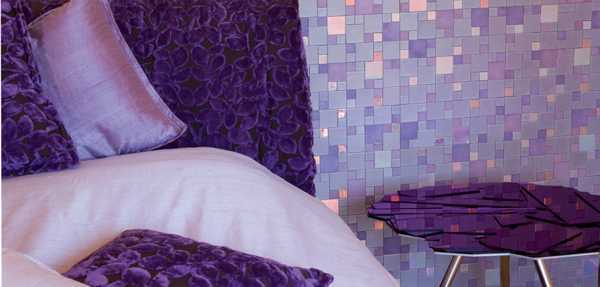 interior paint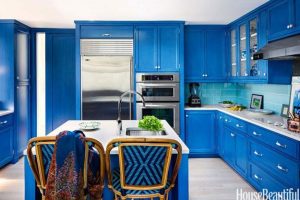 Modern interior paint colors reflect current trends in decorating and fashion. Stylish wallpaper patterns, interior paint colors, decorative fabrics and home accessories in light purple color make modern interior design feel cool and intimate, tender and attractive.
Subtle purple color tones and soft purple interior paint colors, like lavender, plum, bluish and grayish purple color tones in light hues, plum and violet or rich indigo and blue violet purple color shades are popular for large surfaces of rooms walls and floor decoration.
Choosing bright and sharp colors, like citrus yellow and bold emerald green, and pinkish, bluish or grayish purple color shades for interior decorating accents create beautiful and expressive interior design. Saturated and vivid wallpaper patterns or interior color schemes with surprising color accents are modern trends in home decorating.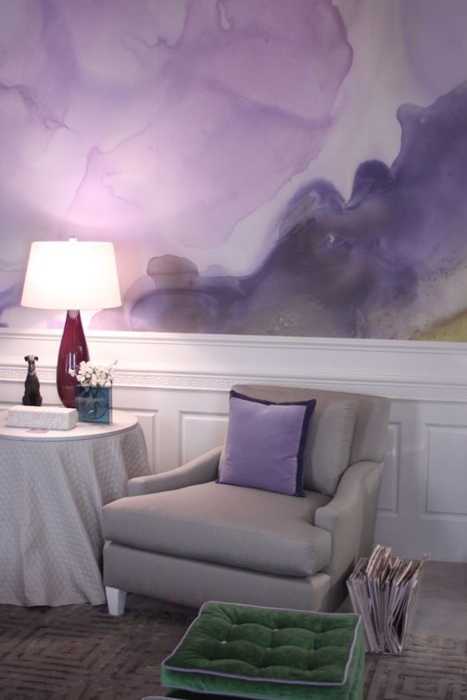 Interior color schemes with purple
Interior color schemes that include lavender, plum, light bluish and grayish purple color tones, plum and light violet paint colors, combined with fresh white tones and  rich indigo or blue violet purple color shades, selected for wallpaper or furnishings, create amazing, romantic, pleasant and interesting modern interior design.
Interior paint colors are a practical and quick interior design ideas that can dramatically change the way rooms look and feel. Modern wallpaper patterns in gorgeous purple color and furnishings, upholstery fabrics, decor accessories, like curtains, floor rugs, bedding and decorative vases, also can be used for bringing purple color shades into interior design.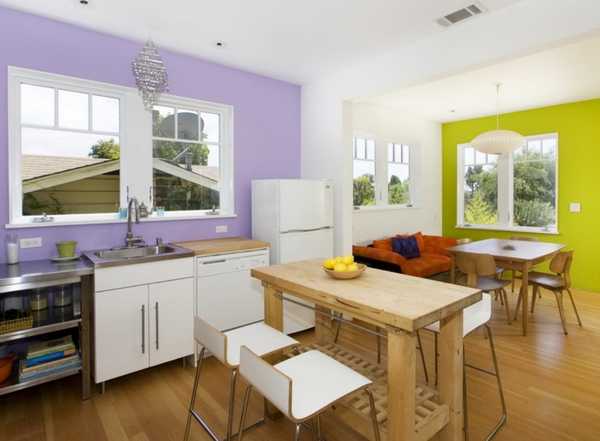 Interior painting is inexpensive and fun. Light purple paint is excellent for walls, doors and furniture. The combination of white and purple paint in light color shades add freshness and style to modern interior design, while keeping it feels calm and intimate.
Purple color matching
Matching interior colors, furnishings and paint color schemes
4 modern interior color trends, 16 interior design ideas
Purple kitchen cabinets, modern kitchen color schemes
Light purple paint and furnishings in dark, medium or light purple color shades bring a gorgeous, unique and mysterious interior colors into modern interior design, creating romantic and unusual rooms with a relaxing atmosphere.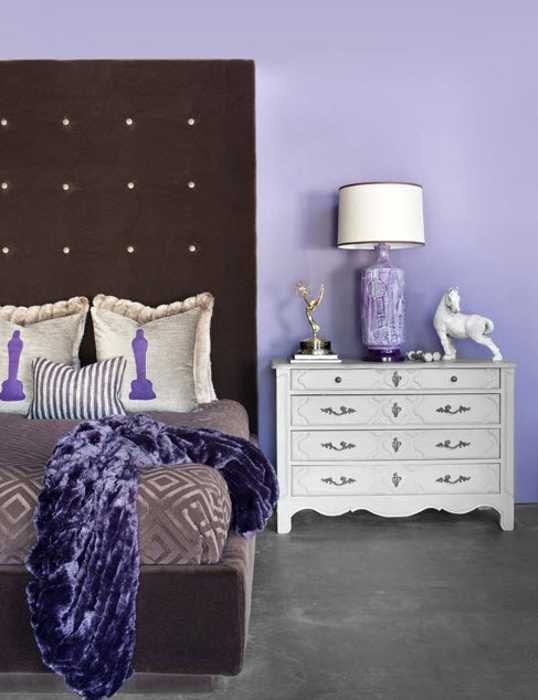 Purple color  works well with white and all brown color shades, pink and orange, yellow and green colors, creating cool and bright modern interior design. Blue color tones can be added to modern wallpaper or interior paint in light purple color for creating calming and peaceful, elegant and sophisticated interior design and decor.
Dark blue and purple bedding sets, royal bedroom decorating ideas
Interior decorating with purple color schemes
Room color trends, home decorating materials and interior colors
Light purple color is a nice way to bring novelty and a tranquil feel into modern interior design. Medium and dark purple color shades are excellent for creating a dramatic statement and explore new interior color schemes for home decorating.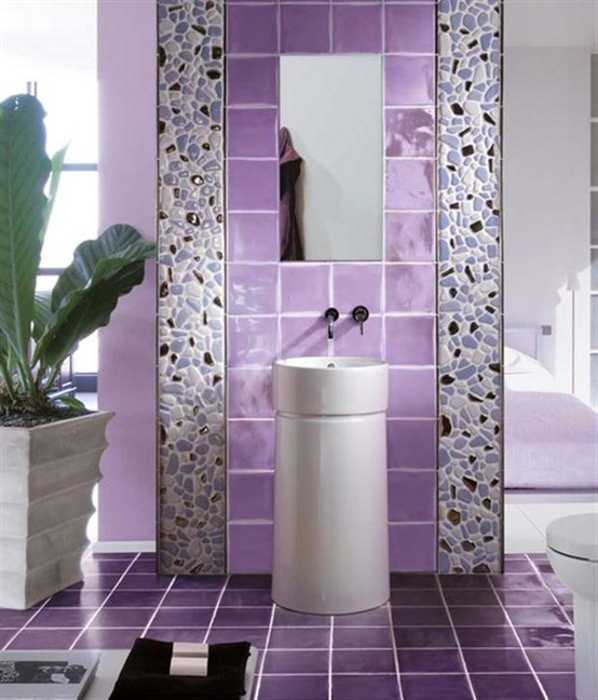 More from interior design decor

Modern living room designs that are cozy and warm offer comfortable spaces to spend evenings in late fall, winter, and early...
and enjoy free articles sent to your inbox