21 Home Exterior and Interior Decorating Ideas Recycling Old and Unique Vintage Skis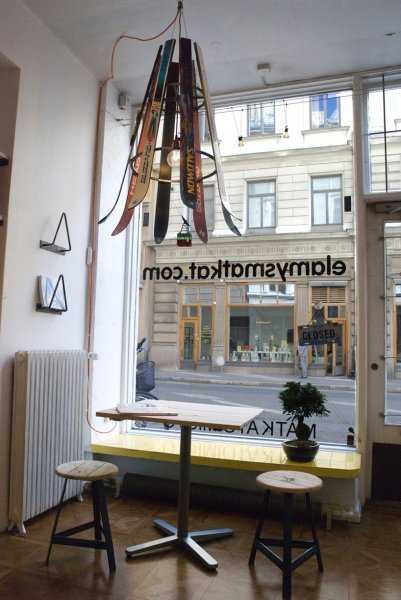 Ceiling light created with vintage skis
vintage style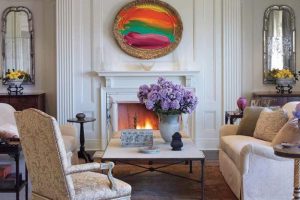 Creative home decorating ideas can attractively incorporate old modern skis or unique vintage skis and create unusual and charming decor celebrating the fun winter theme. Old modern skis can be used for designing amazing furniture pieces and coat racks, and unique vintage skis can serve as modern wall decorations.
Skis are associated with fun, adrenaline and pleasant experience. If you like winter sports or want to design a distinct winter cabin, skis are meaningful decorations and a great material for personalizing house exterior and room decor. An old modern skis or unique vintage skis made of wood add a personal touch and rustic look to home decorating.
You can mount the skis on the wall or create a pretty coat rack with them. You can hang skis vertically, horizontally or diagonally, or create an amazing display with vintage skis hung at various angles. Modern and vintage skis are unusual decorating accessories and they create visual interest which changes wall design instantly.
Modern interior decorating ideas incorporating skis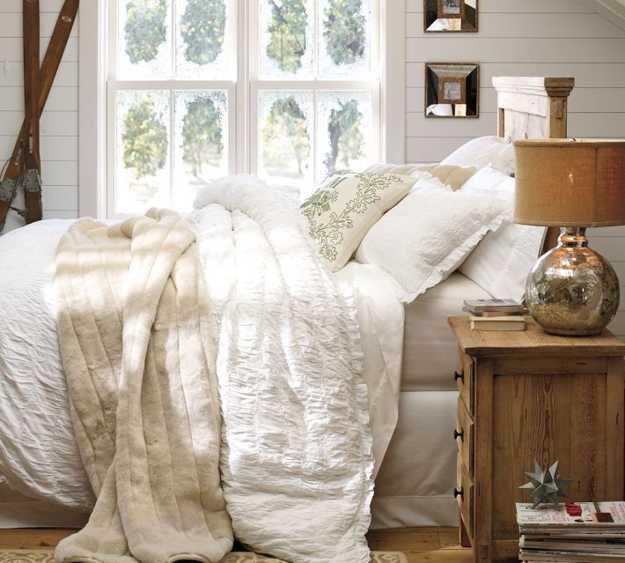 A horizontally attached ski on the wall is perfect for hanging coats and hats.  A wooden peg holder for a set of skis and poles make a fantastic wall decoration for your cabin. Large collections of skis and poles look especially impressive.
Incorporating skis into furniture make items look surprising and unique. Skis and poles are an excellent idea for a bed headboard design. Lining up a row of skis and attaching them together create a fabulous wall design. A chair back built with skis looks very interesting also.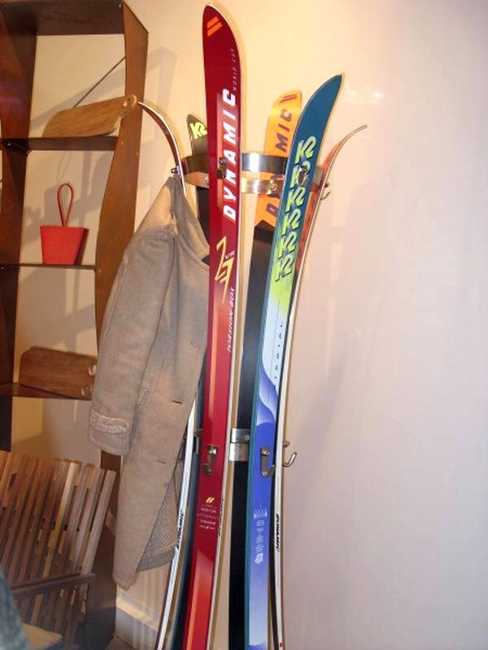 Unique vintage skis, poles and boots are great wall decorations, that give rustic vibe to fireplace decorating, and create cozy and modern room decor. Skis or poles can be used for designing unique lighting fixtures or picture frames for displaying a set of your favorite photographs or paintings.
li
Small LED lights add more charm to a pair of skis that lean against the wall and decorate your cabin or home in creative and bright style. Adding unique vintage items turn simple interior decorating ideas into meaningful and beautiful displays. Vintage skis look wonderful, and spices up with vintage photographs or ski boots create eye-catching centerpieces.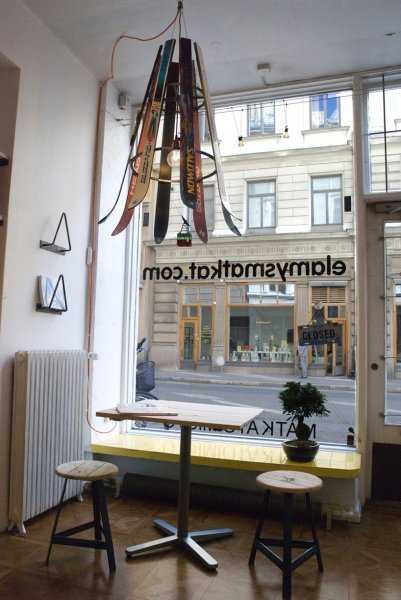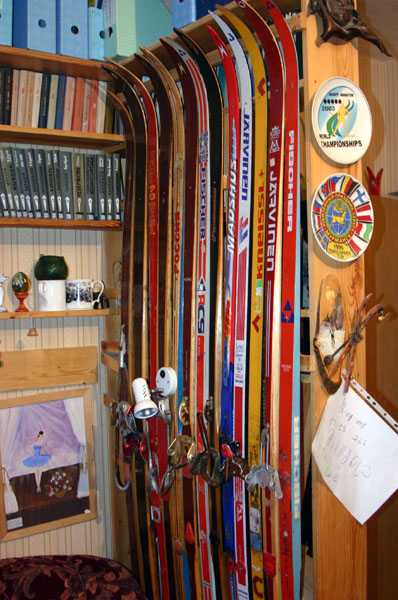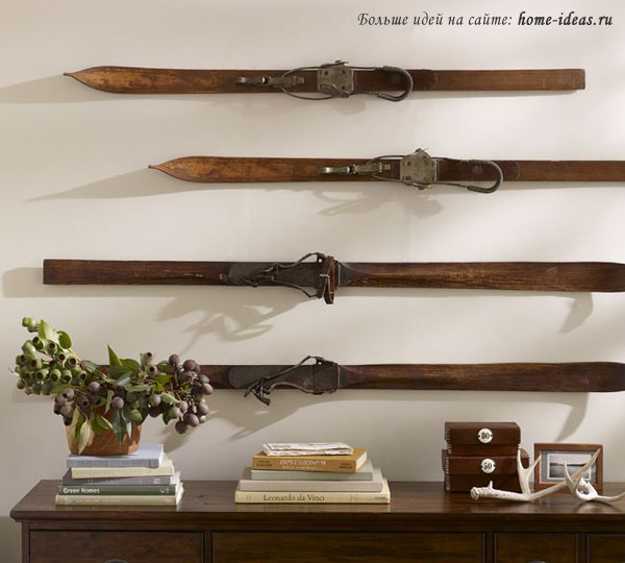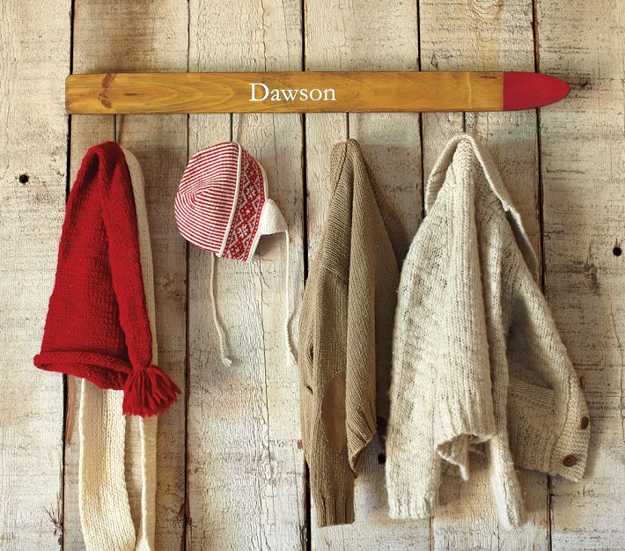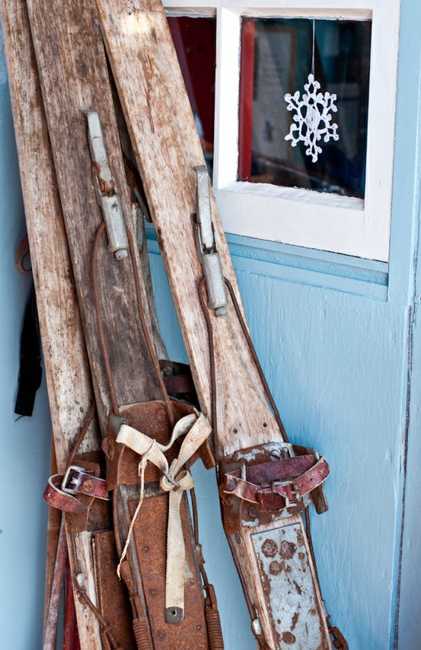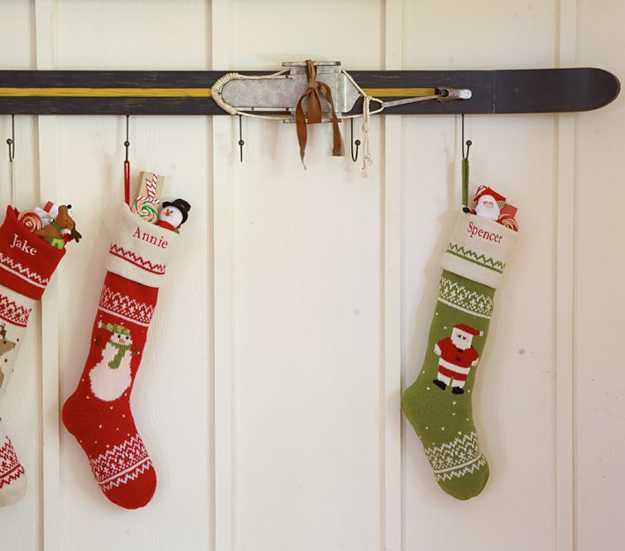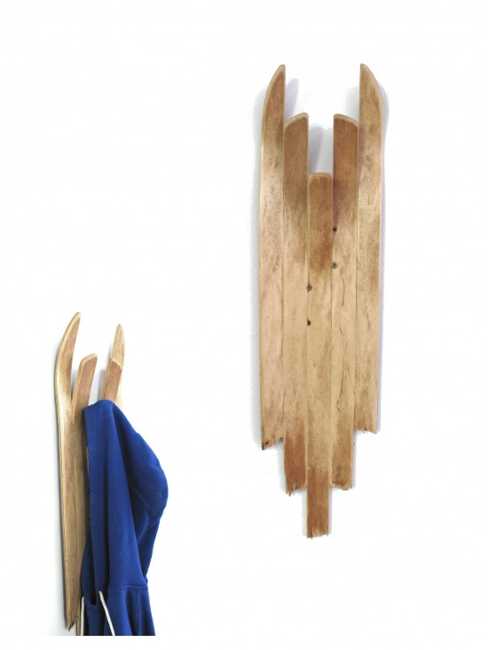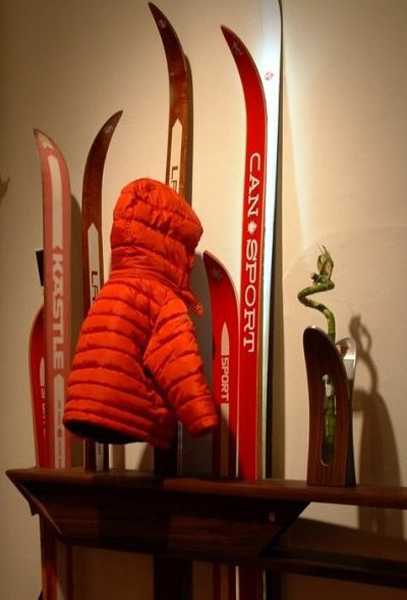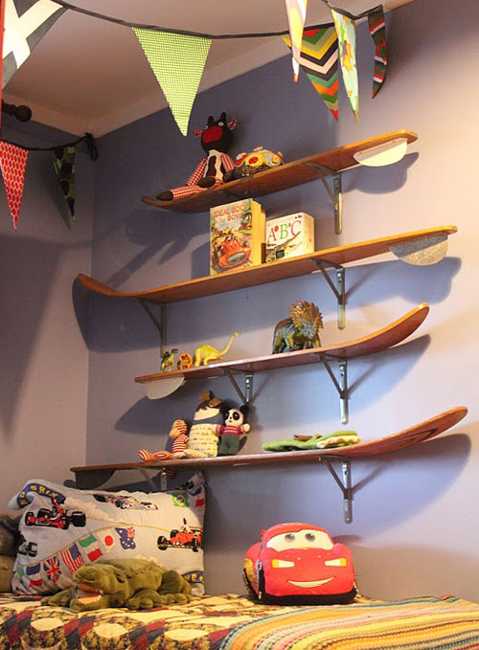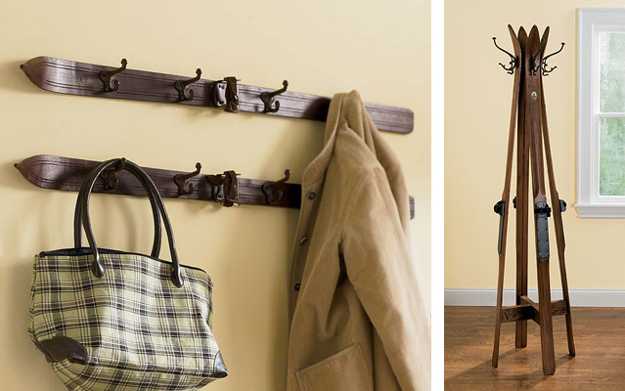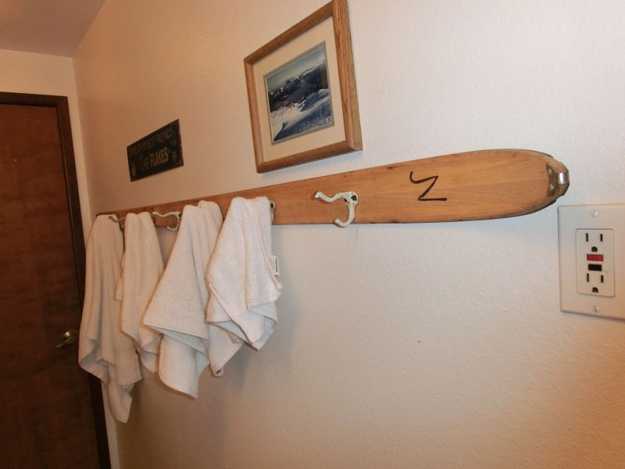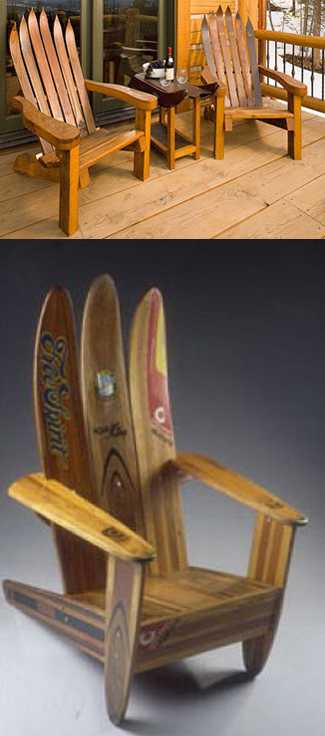 Recycling skis for a wooden toboggan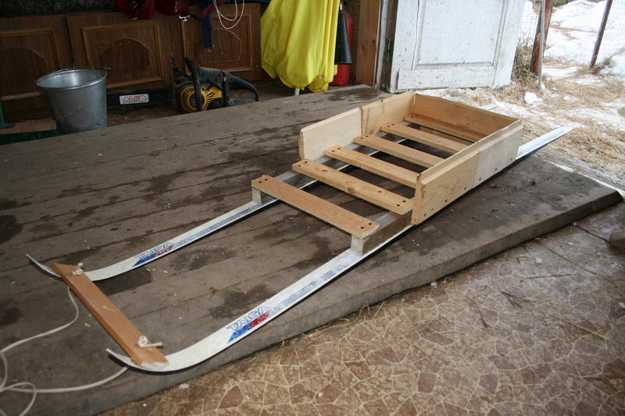 Creative house exterior decorating and fence designs with skis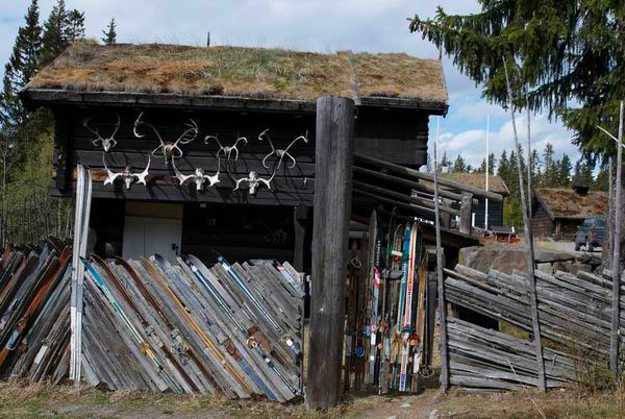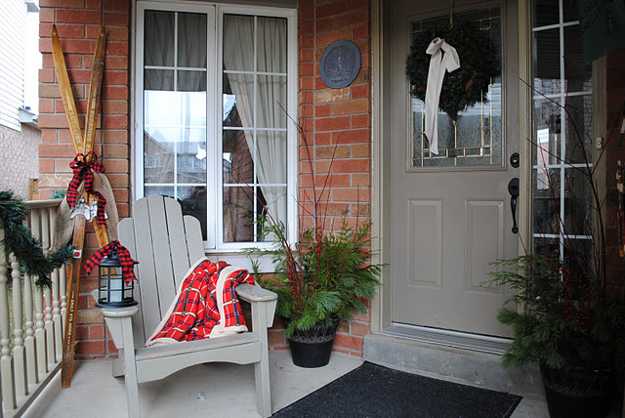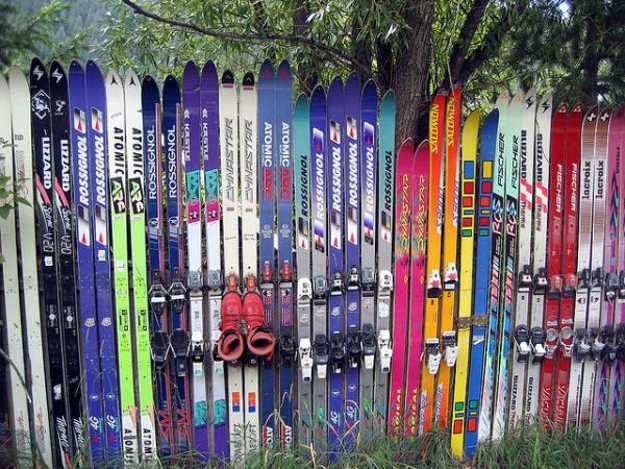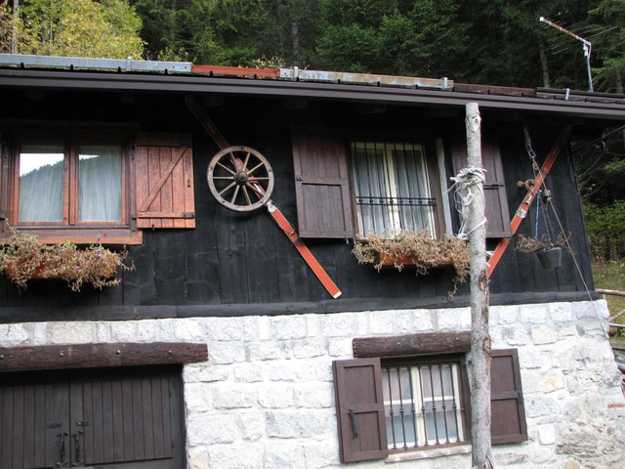 More from decorating design

Colorful handmade birdhouse designs look beautiful on green branches and garden posts. Creative painting ideas turn wooden birdhouses into bright yard...
and enjoy free articles sent to your inbox