20 Amazing Painting Ideas for Wooden Floor Decoration
---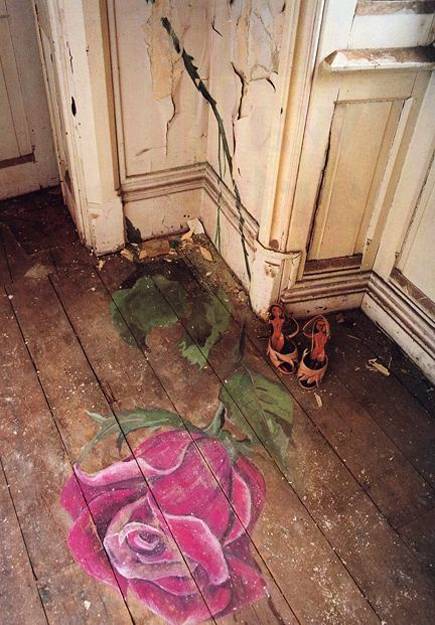 Rose flower design and green leaves, beautiful decoration patterns and painting ideas for wood floor
Bright paint and decorating ideas create fabulous wooden floor decor. Paint colors and decoration patterns transform home interiors and outdoor rooms and beautify homes with creative designs. Lushome collection includes amazing painting ideas that create fabulous illusions and beautiful patterns for stylish and unique floor decoration.
Wooden floors look very impressive decorated with paint and creative designs.  painting technique for the task. Artistic and simple painting ideas change the appearance of wooden floor and add a spectacular element to interior design. You can create faux finishes and add textures of brick, leather or marble to your wooden floor, or explore distressed finishes that are ideal for making rooms match the style and ambiance of an older house.
Attractive painting ideas, color combinations and decoration patterns are a great way to add character to a building and personalize interior design, creating eye-catching floor decoration. Painting your floor bright color change the way your interior looks and feels. Colorful decoration patterns and alternatively faux painting ideas can revitalize lacking interest rooms and outdoor living spaces.
Matching interior design colors, home furnishings and paint color schemes
Wooden floor decoration with paint and patterns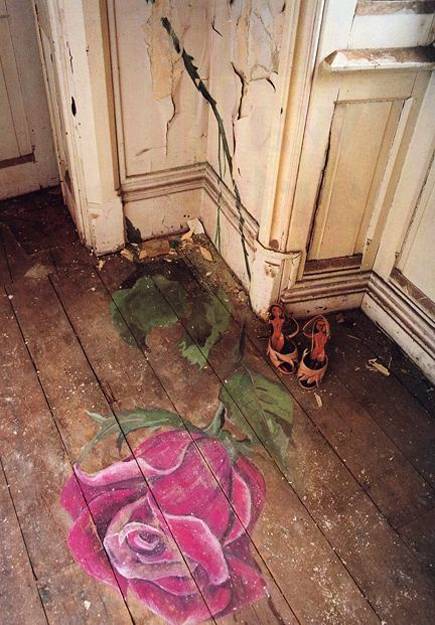 Any material can be replicated with paint, and decorating can create true masterpieces. Floor painting ideas that are easy and impressive are ideal for all who appreciate unusual and original interior design.
Bright paint colors and modern decoration patterns give the finishing touch for a particular interior design style. Unusual finish or creative painting ideas bring texture and color that change decor and color schemes.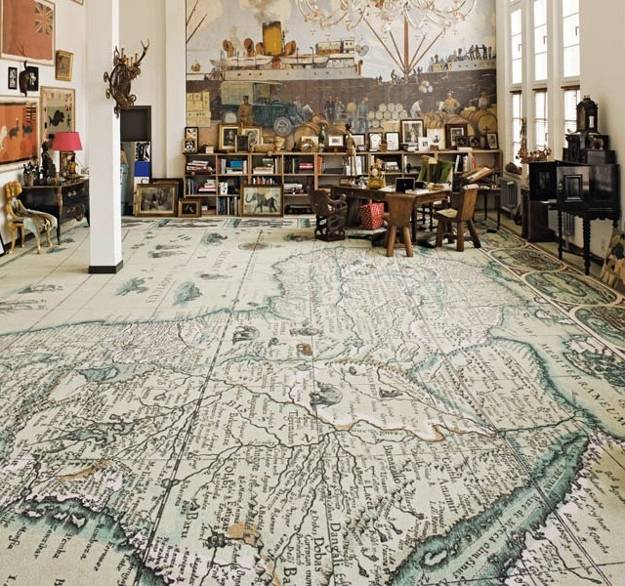 Some floor decoration patterns can evoke antiquity of rustic wood. Multilayer decoration patterns and contrasting color combinations create an impressive effect and enrich modern interior design with timelessly elegant color combinations and motifs.
3d painting artworks by Joe Hill reinventing floor painting and decoration ideas
Elegant floor decoration with paint designs cozy interiors and adds a lived-in feel to modern living spaces. A rustic stenciled floor or decoration with flower designs look fantastic with matching home fabrics and room furniture that complete creative, unique and modern interior design and decor.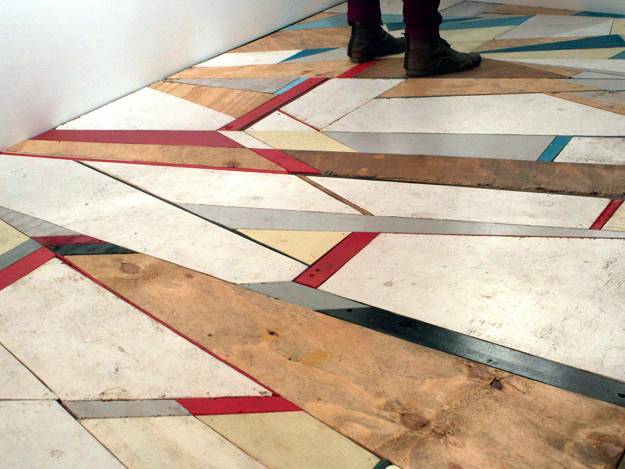 Creative painting ideas, interesting decoration patterns and beautiful color combinations help refresh home interiors and outdoor rooms, enhance atmosphere and give a charming touch to your home. Creativity and matching decor ideas are the keys in interior design.
Stencils and creative painting ideas for wood floor decoration
Paint can simulate the deep glow of wooden floor and add a contemporary vibe to natural wood flooring material. Your favorite color combinations, stylish decoration patterns and creative painting ideas add depth and texture to wood floor decoration and create a new, fresh and beautiful look.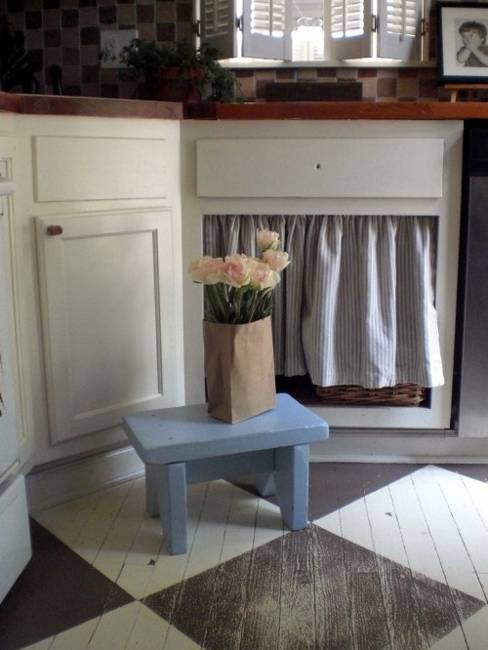 Paint and decorating with patterns can be the answer to a few of home decorating problems. Paint is a great tool to brighten up interior design, and it is an economical and bold solution for old wooden floor decoration.
Contemporary flooring ideas, unusual and decorative self leveling floor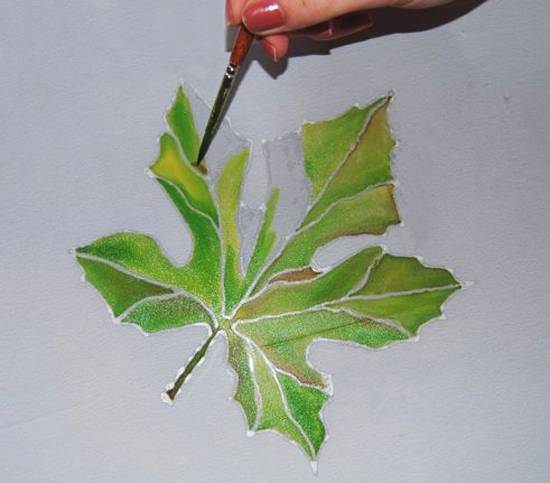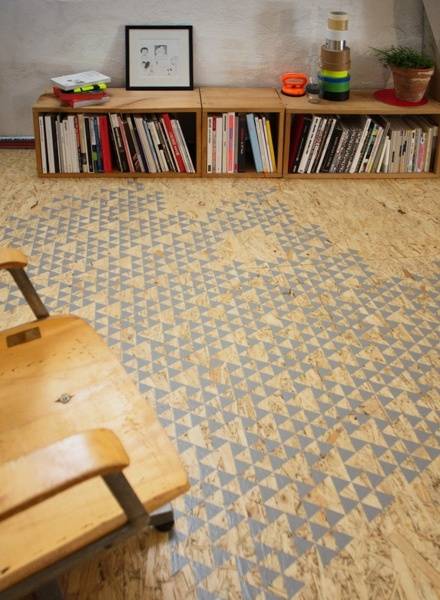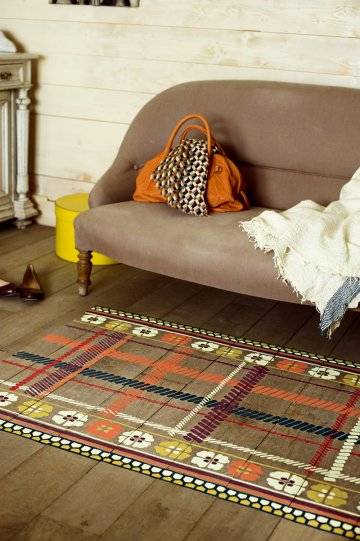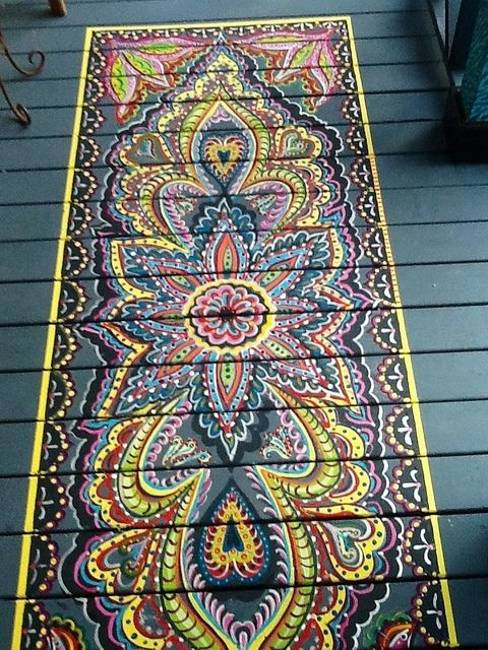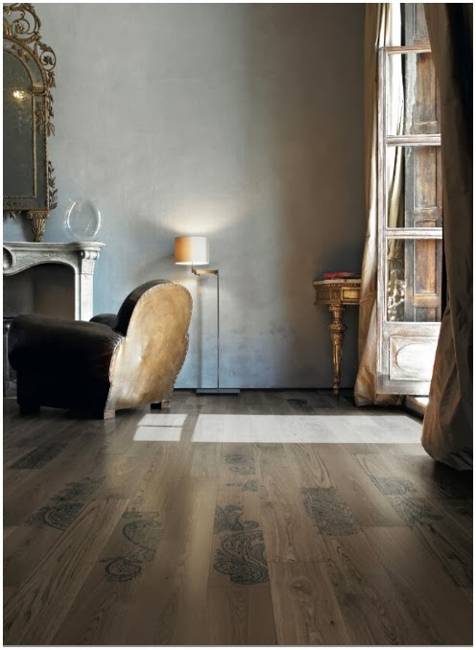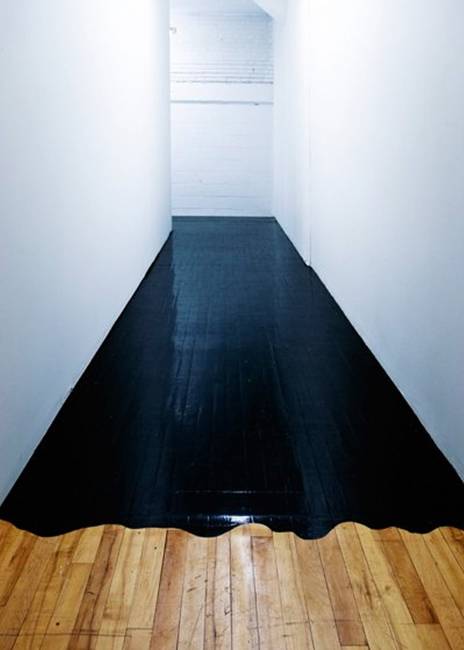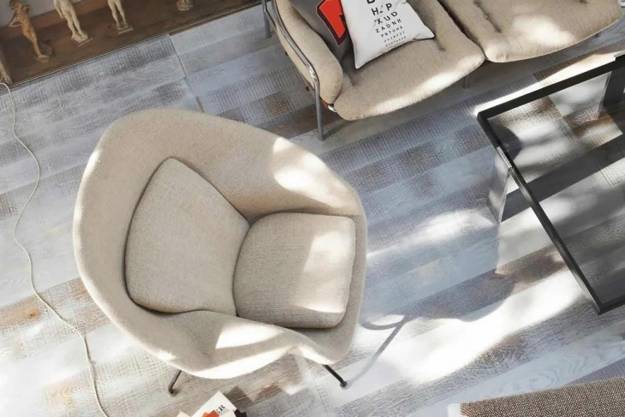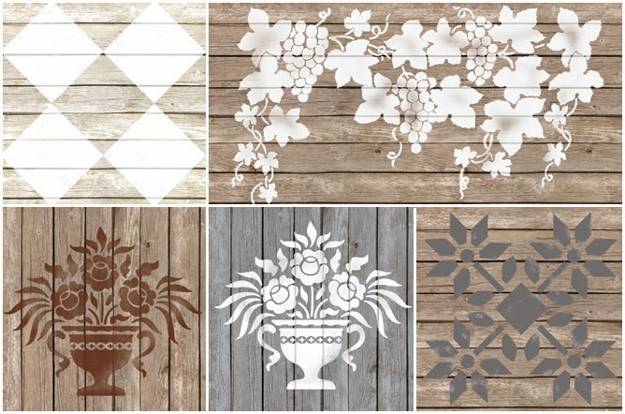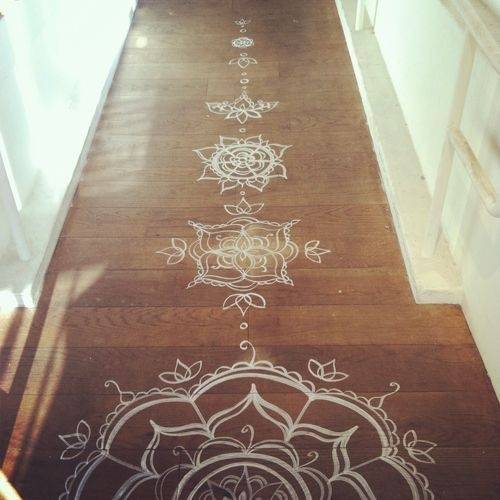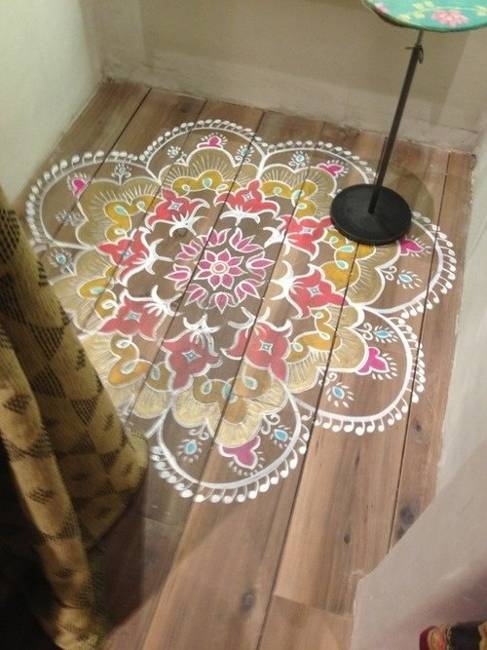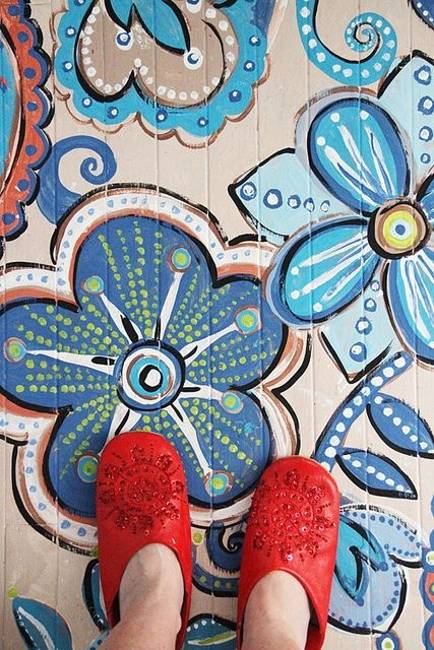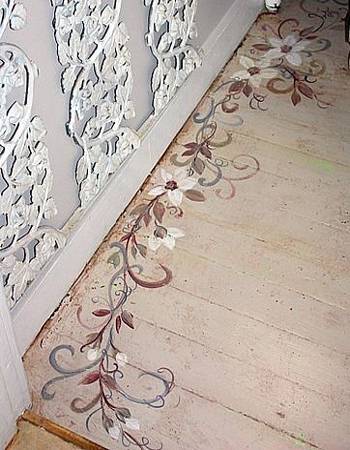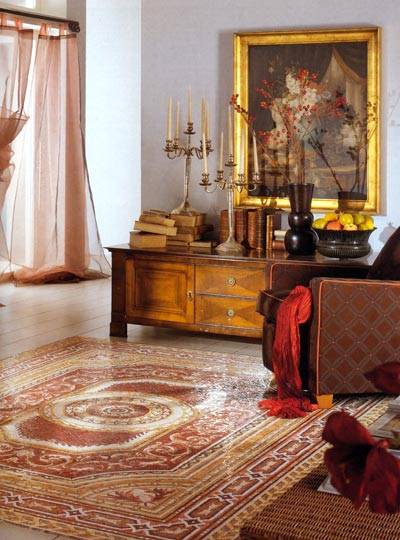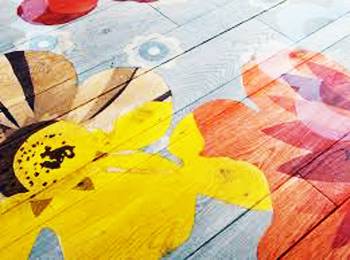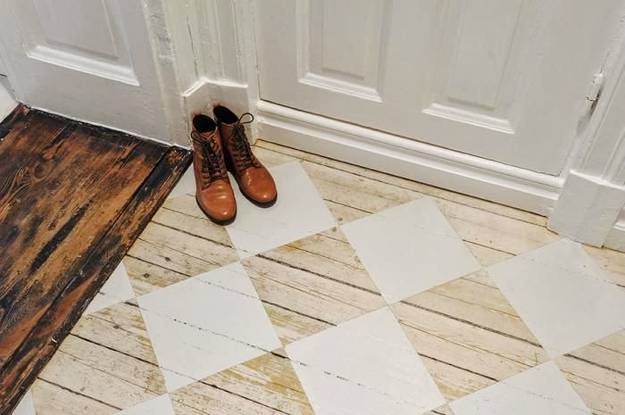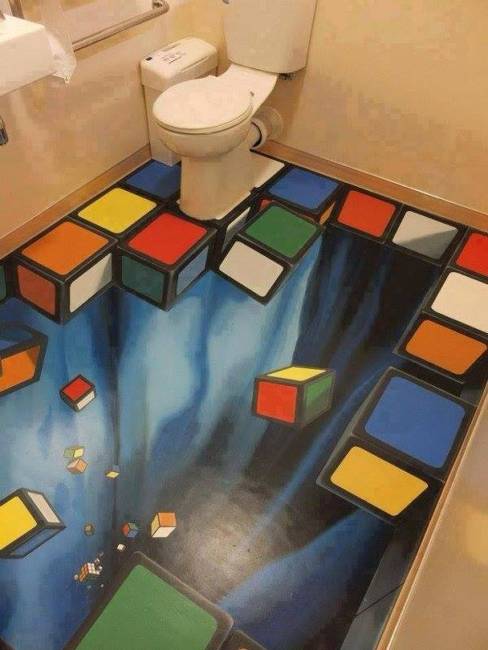 by Ena Russ
last updated: 25.05.2014