18 Creative Craft Ideas, Handmade Christmas Balls for Green Holiday Decor

Decorating Ideas

Green Design Ideas

Holiday Decor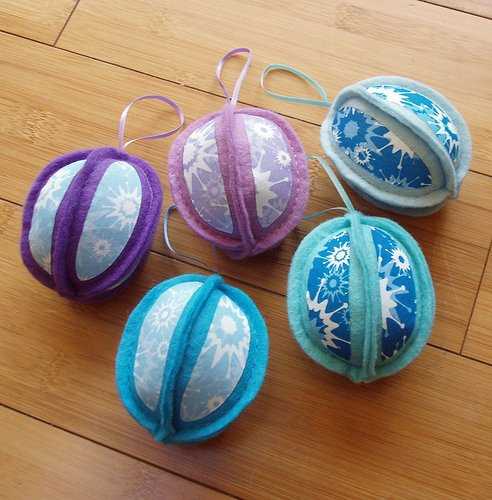 handmade Christmas decorations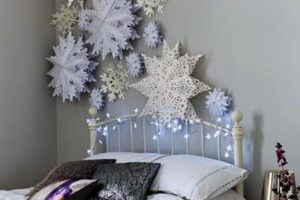 Traditional Christmas balls are beautiful holiday decorations that can be used for chandelier, window and door frames decorating also. Table centerpieces with Christmas balls can work well as New Years Eve decorations. Creative handmade Christmas balls make wonderful Christmas gifts that are unique and very special.
Simple to make Christmas crafts, especially handmade Christmas balls and other Christmas tree ornaments, are excellent last minute ideas, that bring the festive atmosphere of winter holidays into homes and enhance the festive look of home decorations. Knitted, crocheted or painted Christmas balls are easy to make, saving time and having fun with natural materials and designing gorgeous home decorating for Green holiday.
Handmade Christmas balls are an excellent, interesting and affordable holiday decor idea, that helps to recycle clutter, and create original Christmas decorations. Clear glass Christmas balls can be decorated with paint, paper ornaments, dry leaves and berries, small branches or plastic beads. You can decorate your old Christmas balls inside and out, creating a large variety of attractive, unusual and personal designs.
Christmas crafts and creative ideas for Christmas balls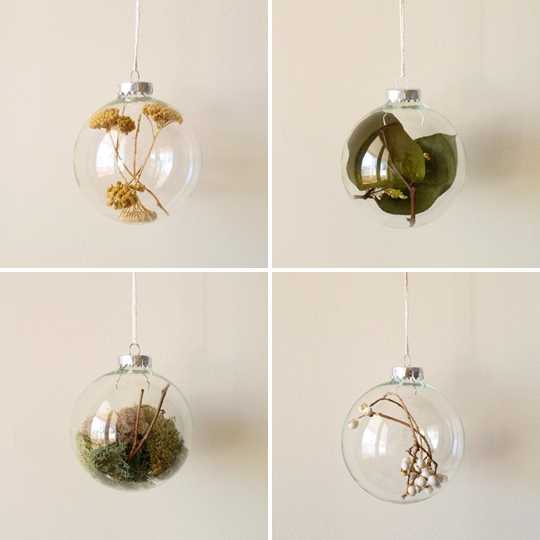 Transparent glass beads or small snowflakes are excellent for turning a set of old Christmas balls into elegant holiday decorations and gifts. Transparent plastic Christmas balls can be filled with personal photographs and paper flowers, beads or hearts decorations. Handmade Christmas balls look impressive, offering great Christmas craft ideas.
Christmas balls in different sizes and styles can be used for New Years Eve party table decor, adding color and a personal touch to this special event.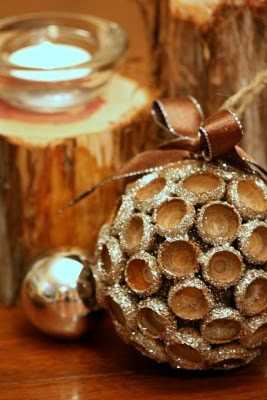 Colorful and shiny Christmas balls are excellent for creating New Years Eve party table centerpiece in disco style. Bright and surprising Christmas balls look wonderful decorated with pieces of old CD disks. Glue these pieces in various shapes using a hot glue gun and give a new life to your old Christmas balls.
Eco-friendly Christmas decor, recycled crafts and edible decorations
Eco Christmas decorating with burlap and sisal twine
Knitted or crocheted snowflakes, snowman or holy tree leaves decorations, made of paper or fabric, are great for decorating old Christmas balls. Old pages of books can be used for creating holiday decorations in vintage style that look unique and romantic.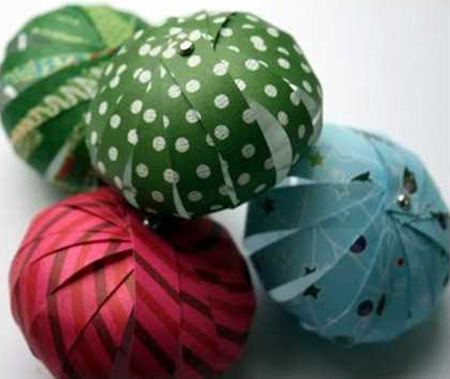 Christmas balls in vintage style are ideal for a quiet winter holiday with your family. Christmas tree decorations and table centerpiece in retro styles add a nostalgic feel to home decorations and make holiday decor look  very special and original.
30 easy handmade Christmas decorations, paper crafts for Green holiday decor
Inexpensive green holiday decor, handmade Christmas decorations and table centerpieces
The classic red and green Christmas colors and soft fabrics, paper and wood are ideal for traditional Christmas decorating. Red and green Christmas balls, combined with white snowmen and snowflakes create perfect Christmas decor in country home style. These handmade Christmas decorations make excellent gifts also, saving your money, demonstrating your creativity, resourcefulness and pleasantly surprising your family and friends.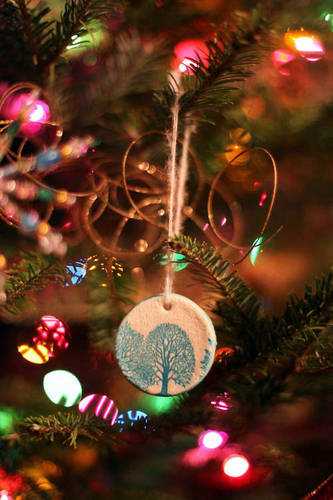 More from reuse and recycle

Recycling is a creative, Green, modern way to create something new, exciting, original, stylish for your home interiors. Do-It-Yourself projects are...
and enjoy free articles sent to your inbox