15 Perfect Patio Ideas Creating Comfortable Outdoor Living Spaces

Decorating Ideas

Outdoor Living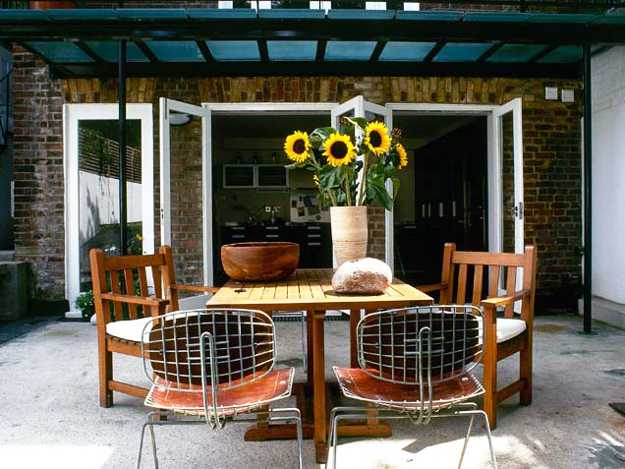 Beautiful patio ideas, wood furniture and large sun flowers for summer decorating
patio ideas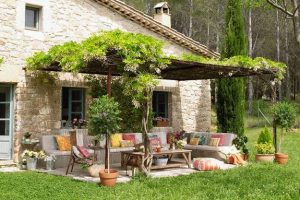 Modern patio ideas include comfortable outdoor furniture and efficient sunshades, convenient and functional patio design and beautiful, bright and stylish summer decorating. A perfect patio design is inviting and attractive, allowing to enjoy outdoor living spaces and have fun relaxing, dining and entertaining with friends and families.
Here is a collection of great patio ideas that are inspiring and creative. These patio designs show how to turn your outdoor space into party-perfect with nice landscaping, inviting decor and attractive designs. These patio ideas are surprisingly easy to accomplish, beautiful and budget-friendly, and will give you a hint for creating a perfect patio design in your home.
Modern furniture, simple lines and geometric shapes, new materials and bright decorating color combinations add a contemporary flare to patio ideas, creating stylish and inviting outdoor rooms. Bright decorating colors, eco friendly materials, contemporary furniture and functional sunshade structures modernize outdoor living spaces and create perfect patio design.
Wonderful patio ideas adding style and comfort to outdoor living spaces in summer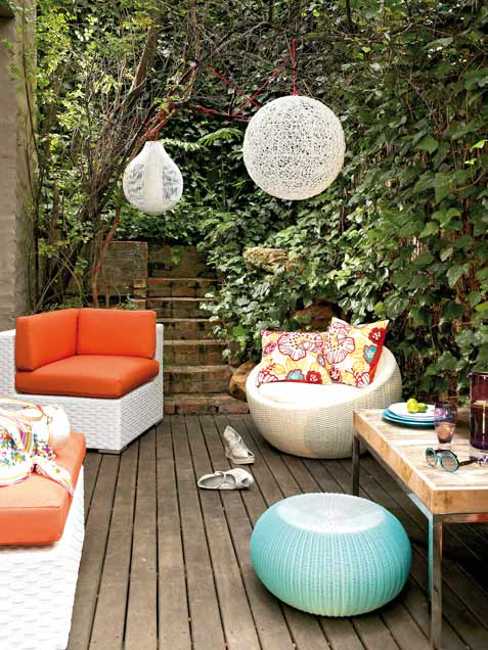 Spacious patio design with various types of seating, a daybed, lounge chairs, a hammock chair and dining chairs, extra seats that can accommodate guests and smaller furniture for kids add comfort to patio designs, creating excellent dining areas for large families.
Bright decorating color combinations, like black and white, blue and white, yellow and black, red and blue, red and white, and dynamic decoration patterns, like playful polka dots, impressive large flowers or energizing stripes, compliment outdoor furniture and summer decorating ideas, making outdoor rooms look cheerful and inviting. Strong contrasts and bold decoration patterns that textiles add to outdoor furniture create optimistic mood, perfect for a festive summer gathering.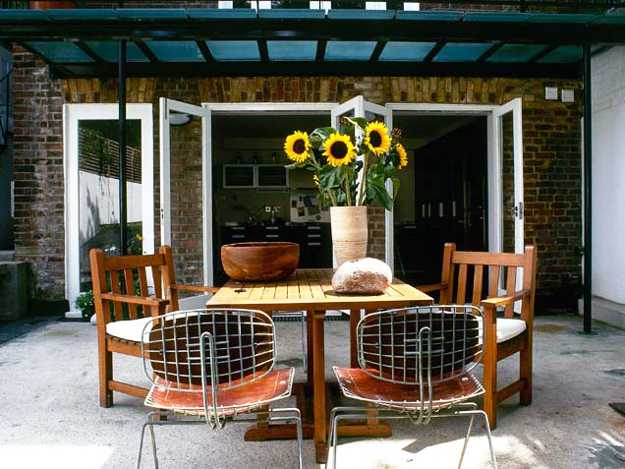 Simple handmade outdoor furniture add natural feel to patio ideas, connecting outdoor living spaces with landscaping and surroundings. Cheap and functional, handmade seats, chairs, benches and daybeds look gorgeous, decorated with colorful soft cushions and surrounded by lush vegetation, beautiful trees, green grass and blooming flowers.
22 backyard patio ideas that beautify backyard designs
20 DIY outdoor curtains, sunshades and canopy designs for summer decorating
Interesting handmade outdoor home decor add spectacular accents to patio ideas, blending bright colors and modern fabric prints into beautiful summer decorating, perfect for a family party or a relaxing brunch. Modern sun shade designs add functionality and comfort to patio ideas, especially when your favorite outdoor sitting spots get too sunny, giving these areas cooling shade with a retractable awning or gazebo design.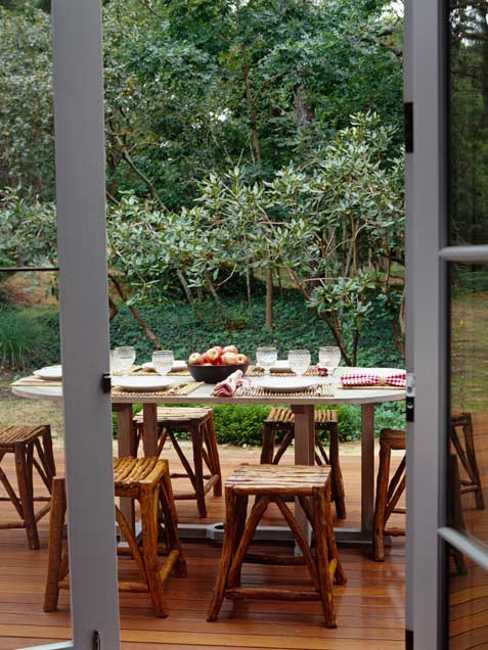 Casual rustic wood furniture compliment stone or gravel patio designs, adding charm of a mountain chalet to your modern patio ideas. Creative outdoor lights, lanterns and hanging candles in glass jars or metal cans increase the effect, bringing a romantic atmosphere into your outdoor living spaces.
Summer kitchen and outdoor rooms, modern backyard ideas
Portable and sectional patio bar furniture, light outdoor home decor ideas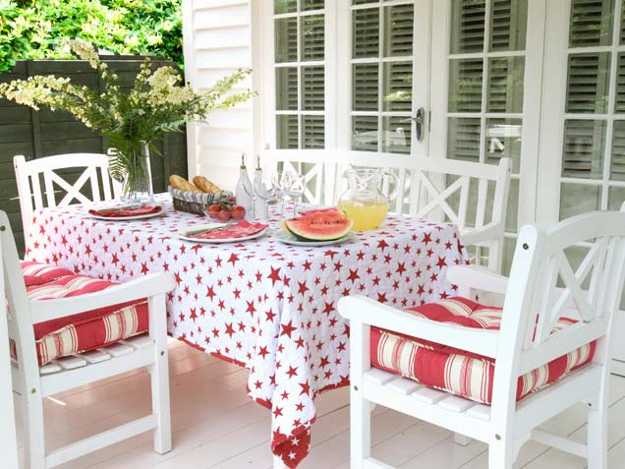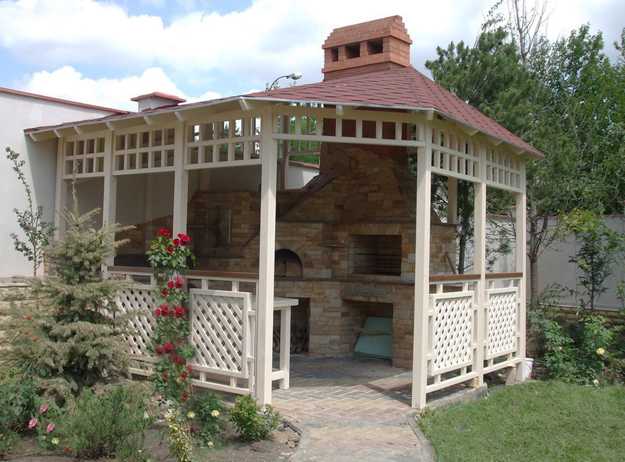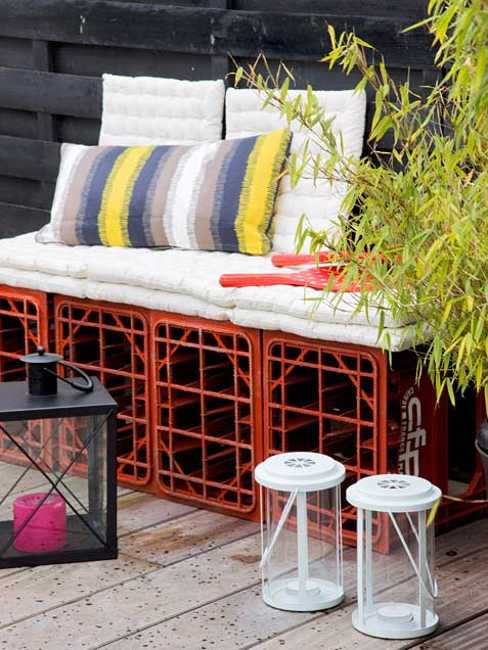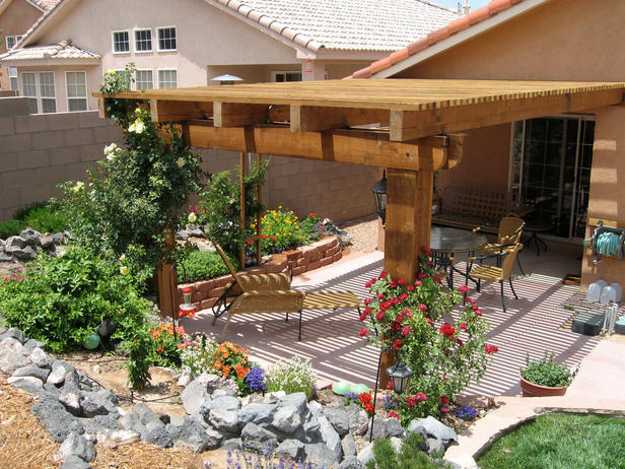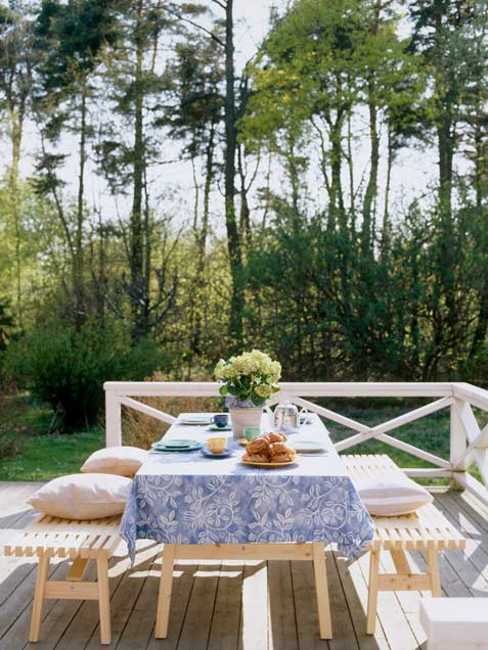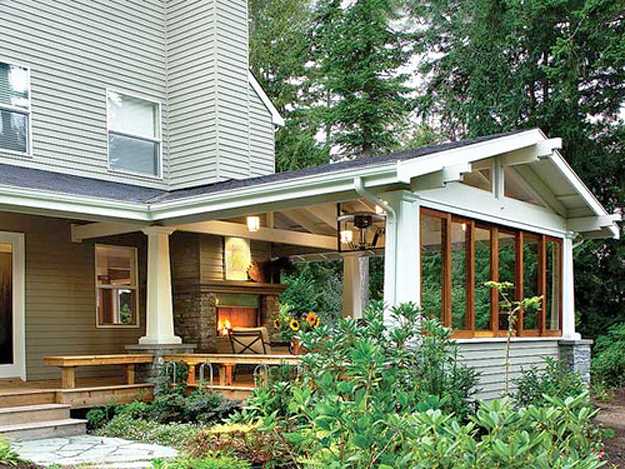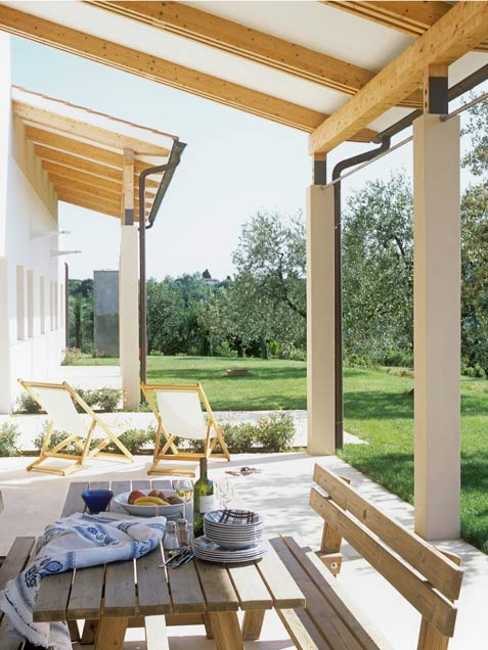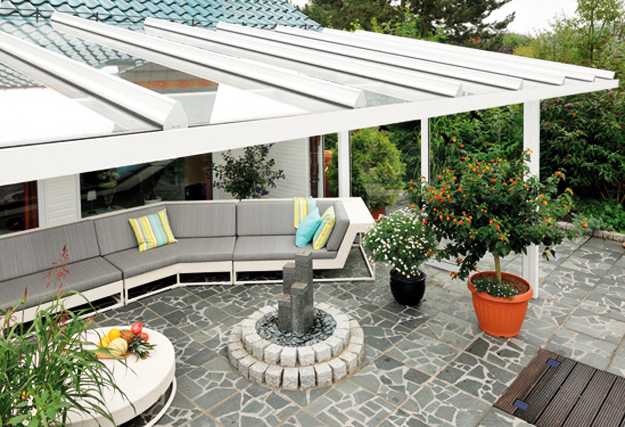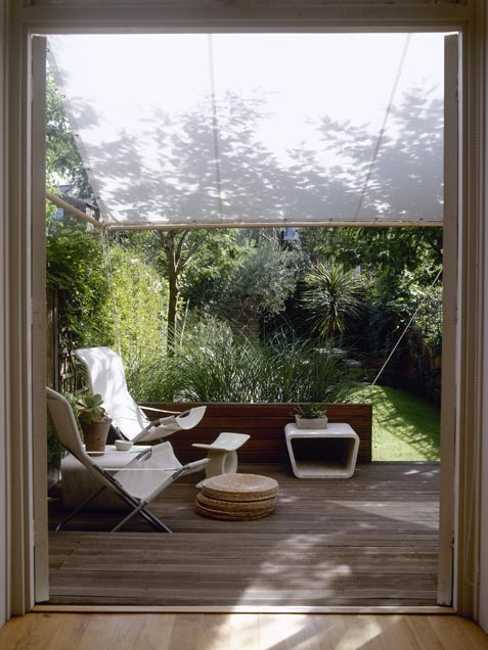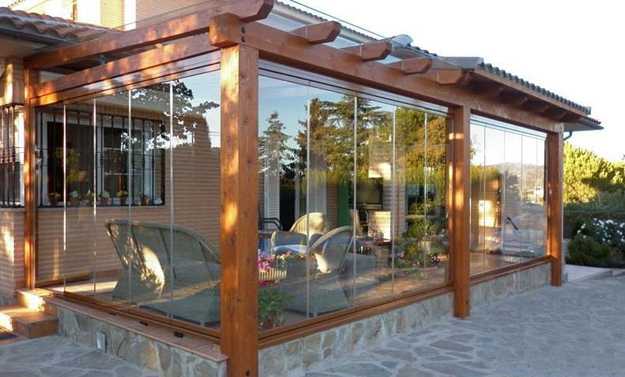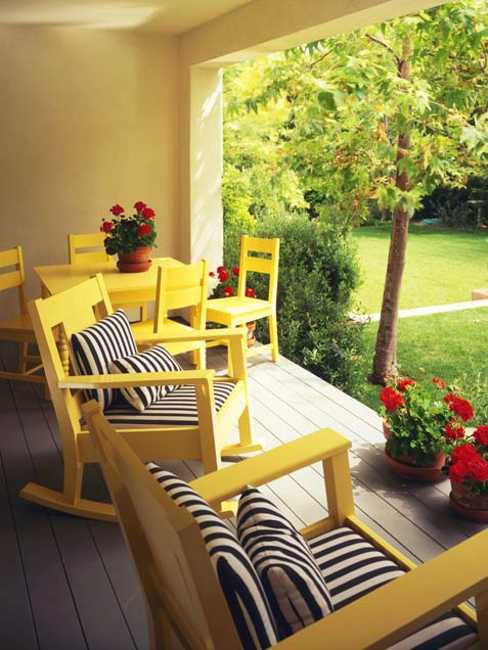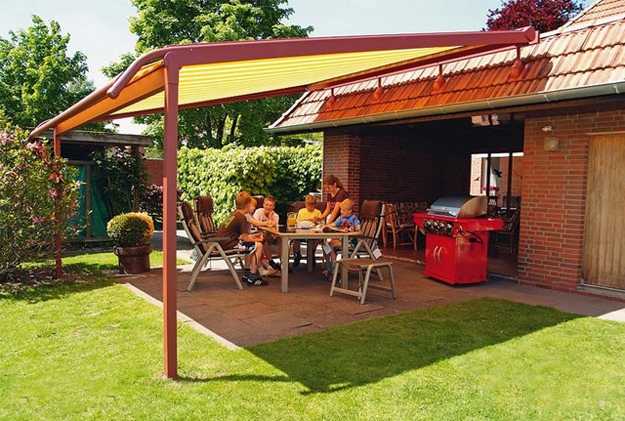 More from backyard designs

Outdoor rooms with fireplaces are a beautiful trend in creating comfortable outdoor living spaces that stretch home interiors, make houses feel...
and enjoy free articles sent to your inbox