15 Modern Bedroom Design Trends and Stylish Room Decorating Ideas

Bedroom Designs

Interior Design Ideas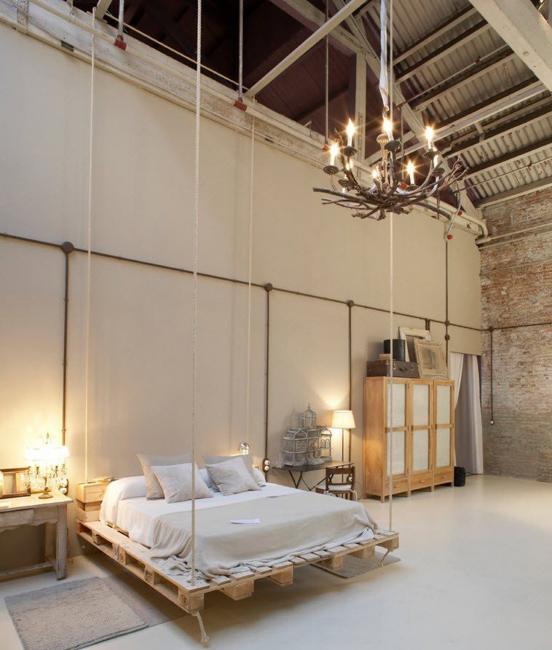 beds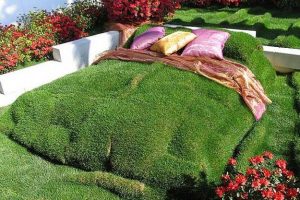 Bedroom design is an intimate and enjoyable project. Modern bedrooms reflect owners personalities and lifestyle, provide comfortable spaces to relax and rejuvenate while adding values to apartments and houses. Lushome forecasts the stylish design ideas for modern bedrooms and shares tips for creating beautiful, functional, and unique rooms.
Interior design trends are visible but uncertain. Trend forecasting is a complicated but useful way to look at old and new ideas and determine the possible changes in modern interior design or decorating. Bedroom ideas help see novelty and originality in room decorating and use these fresh ideas in decor in the future.
Many elements of interior design and decorating reflect predictions, but examining how the forecasting concepts relate to your lifestyle helps gain an understanding of what transformations in your bedroom design reflect your tastes and lead to creating a unique, functional, comfortable and modern bedroom for you.
Latest trends in bedroom designs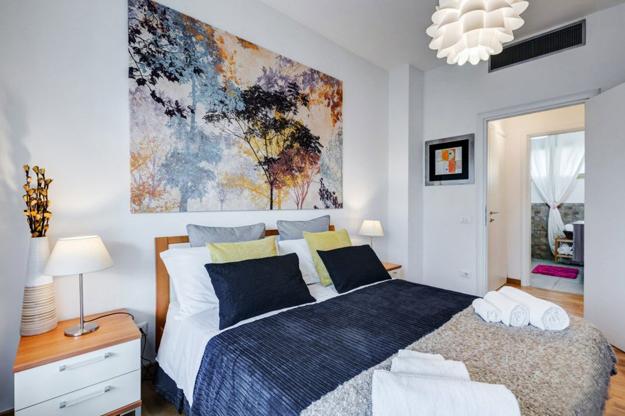 1. Neutral color palette
Neutral colors conjure a relaxing ambiance of a comfortable and peaceful home. Perfect for quiet room design, neutral colors, – black, light gray tones and whites, help recharge your batteries and wake up rested. Also, the neutral color palette is ideal for decorating your bedroom with vibrant accents.
Two-color wall painting ideas and beautiful bedroom decorating
Glamorous mirrors bringing chic into modern bedroom design
Current interior design trends
2. A fusion of styles
Mixing classic and contemporary, retro-modern with exotic create fantastic home interiors that define modern bedroom designs.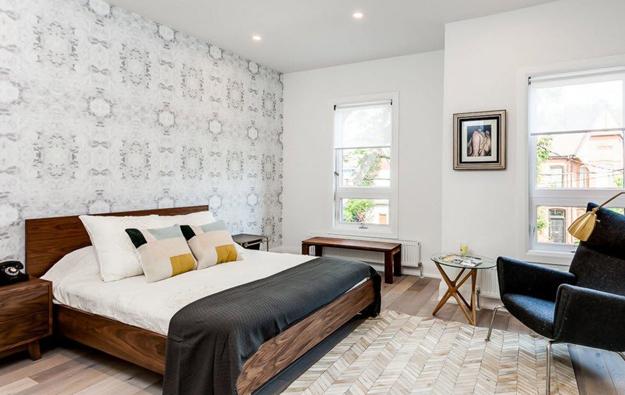 3. Multifunctional interior design
Small bedroom designs become more flexible, ergonomic, comfortable with space-saving and multifunctional furniture.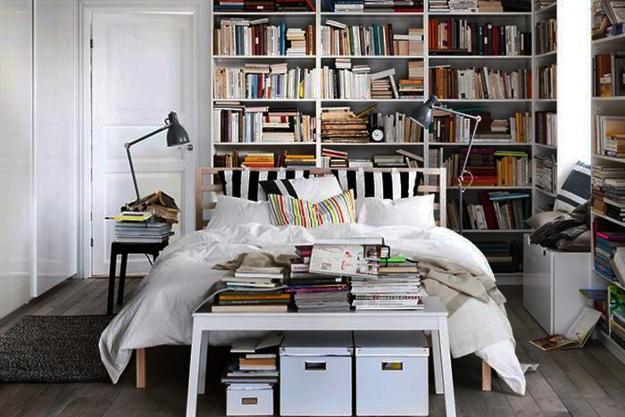 4. Original ideas
Original design ideas take center stage and add character to bedroom design 2017.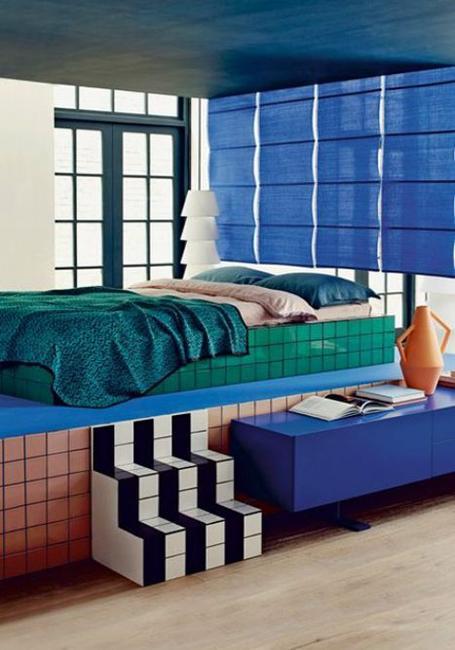 5. Minimalist style
Clutter-free room decorating and interior design in a minimalist style, blended with luxurious furnishings and fabulous details, is one of the modern trends for bedrooms.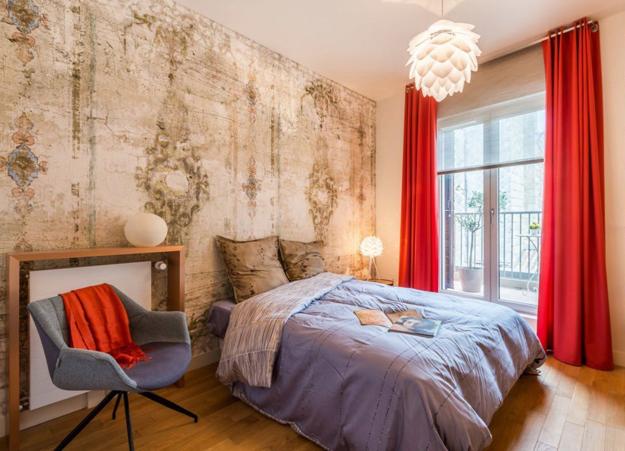 6. Classy coziness and ultimate comfort
Comfort and coziness of the classic style and beautiful vintage decor help create beautiful bedrooms, inspired by luxury hotel rooms.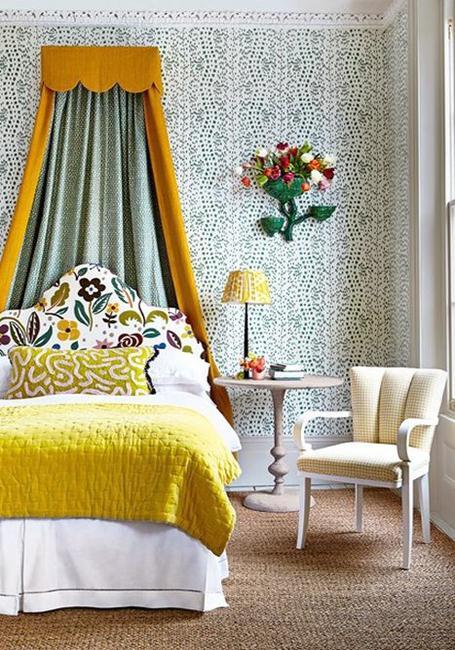 7. Fascinating contrasts
Contrasting color combinations and creative mix of textures, finishes, shapes are the essential elements of modern bedroom design.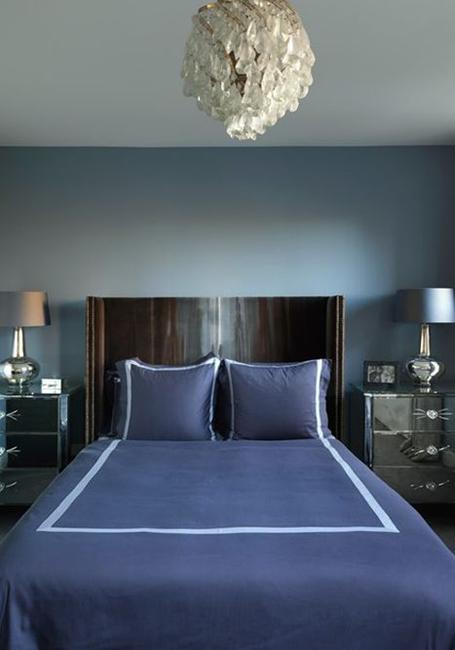 8. Bedroom lighting
LED lights revolutionized interior design and allowed creating fabulous bedroom furniture pieces that seem floating in the air in the glow of built-in lights.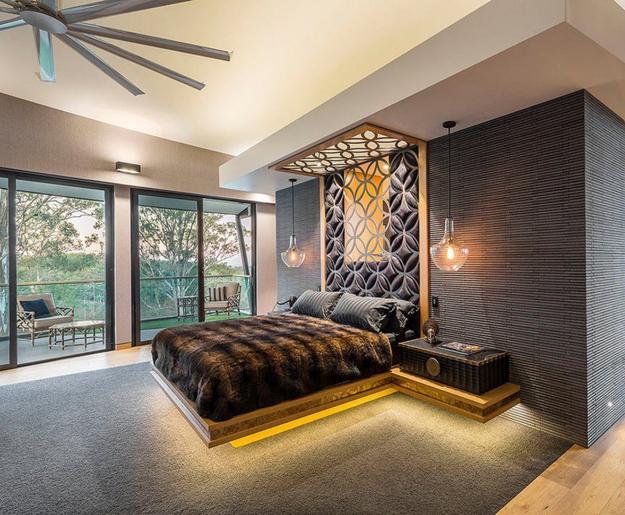 9. Glass wall design and large windows
Contemporary, energy-efficient glass panels are a fantastic material that transforms modern interiors into bright, comfortable, and luxurious rooms.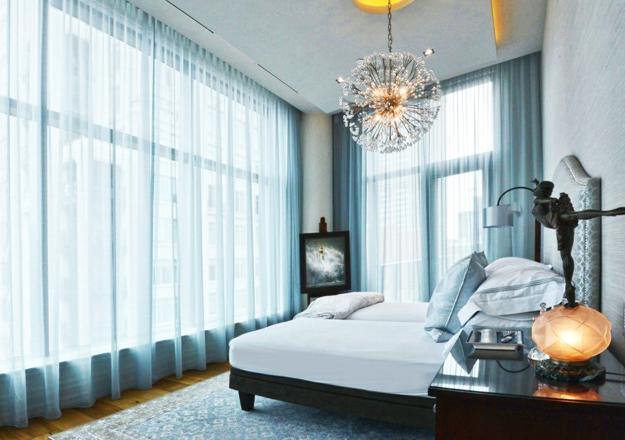 10. Accent wall and ceiling designs
Accent walls add character to modern bedrooms; unique ceiling designs bring chic into rooms and balance the proportions.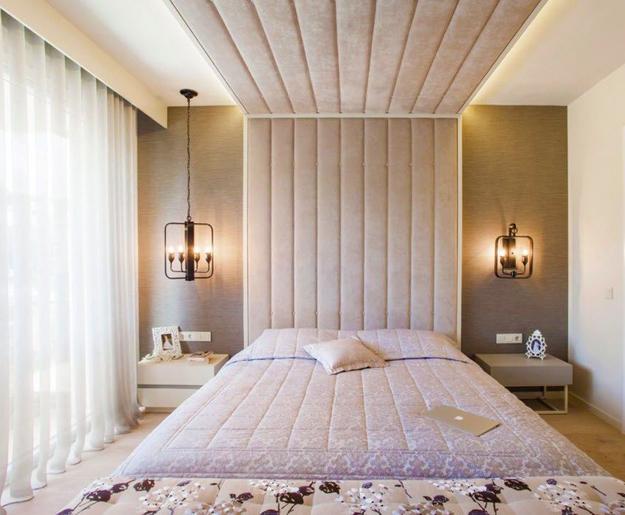 11. Original bed headboard ideas
Innovative bed headboard ideas create visual interest and personalize bedrooms.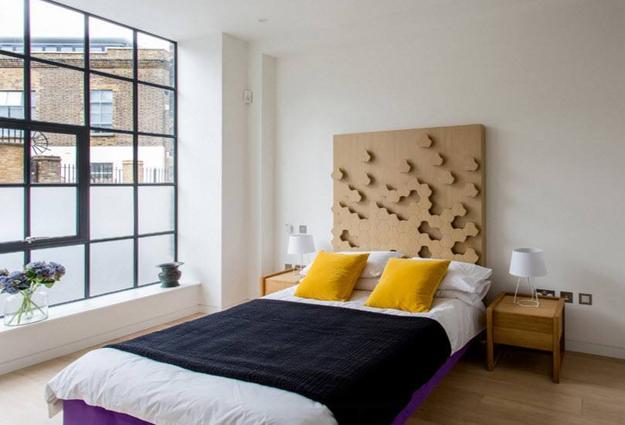 12. Asian influences
Asian interior decorating ideas and a minimalist style come together to give an exotic feel to modern interior designs.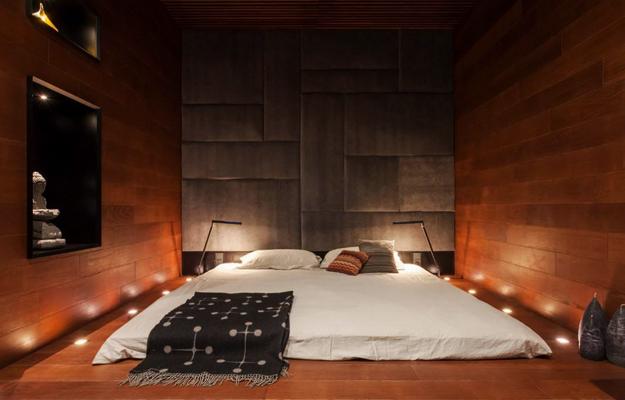 13. Windows and skylights
While providing privacy and bringing more light into a bedroom, skylights and high windows connect people with nature, enhance interiors with beautiful views of the skies, and add fabulous accents to bedroom walls.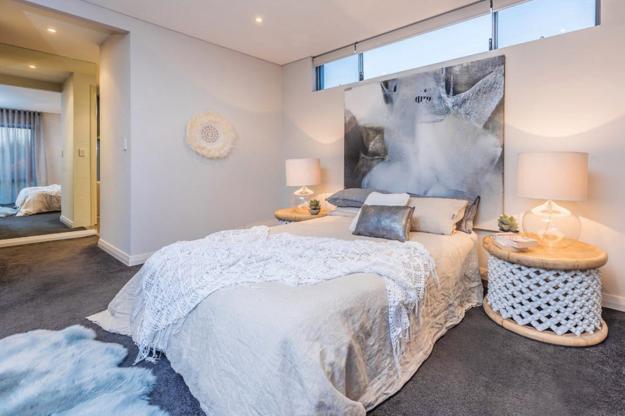 14. Massive ceiling beams
Ceiling beams add a charming vibe of vintage style to modern bedroom designs.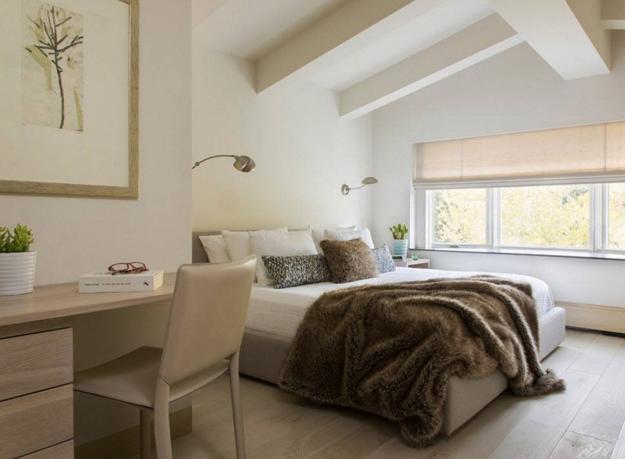 15. Wooden walls, floors and ceiling designs
Wood brings warmth and conjures a cozy ambiance creating beautiful, comfortable bedrooms.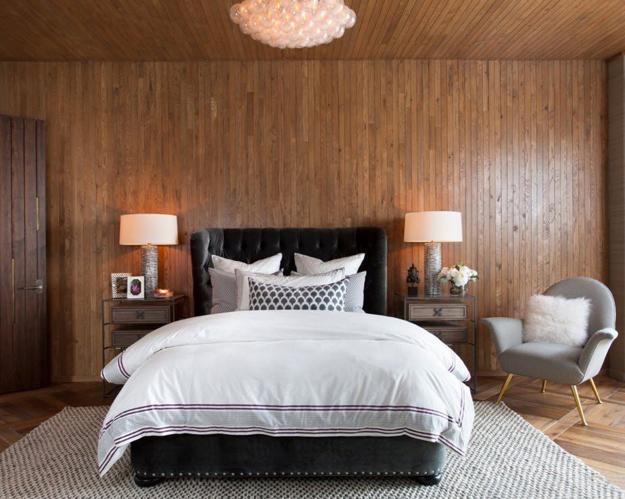 Stylish bedroom design ideas
1. Loft living spaces are blending an industrial style and classic home furnishings.
2. Hanging beds.
3. Shabby-chic bedroom decor and white colors.
4. Upholstered bed headboard and accent wall designs.
5. Exposed brick walls, rustic wood, and natural stone.
6. Sliding glass doors, connecting a bedroom with a patio or balcony.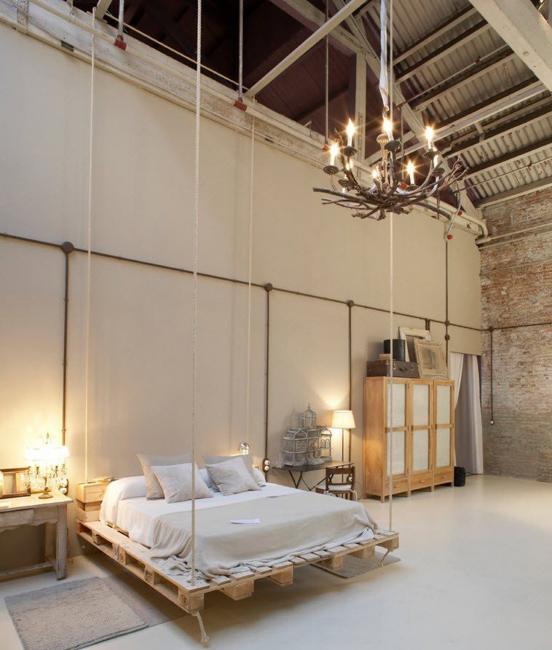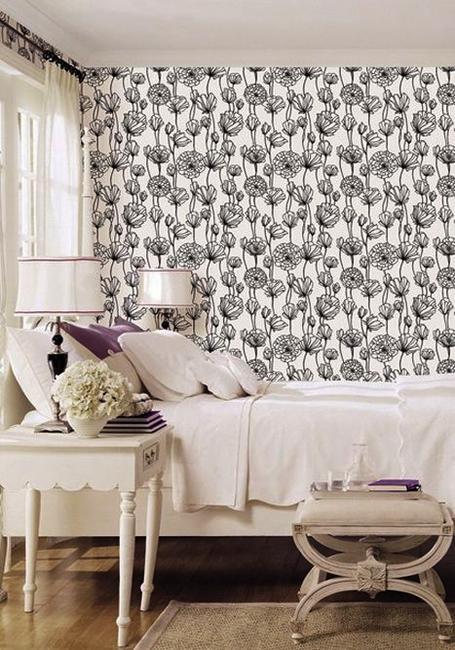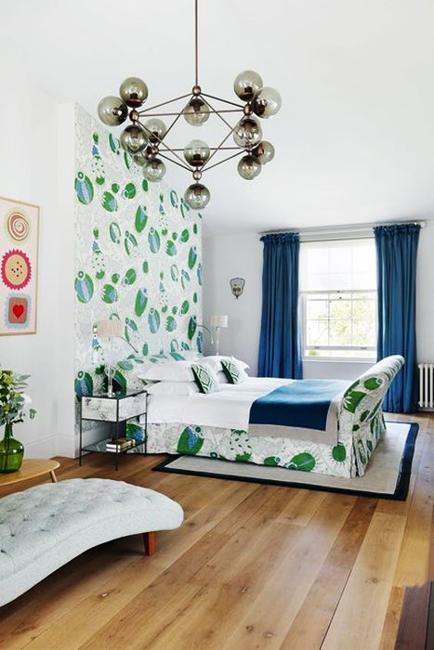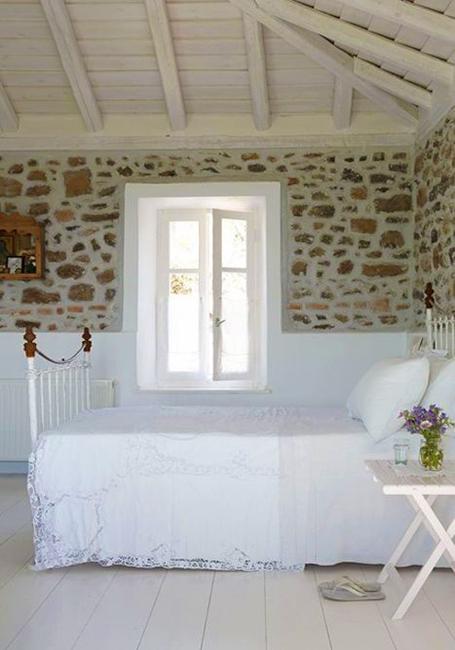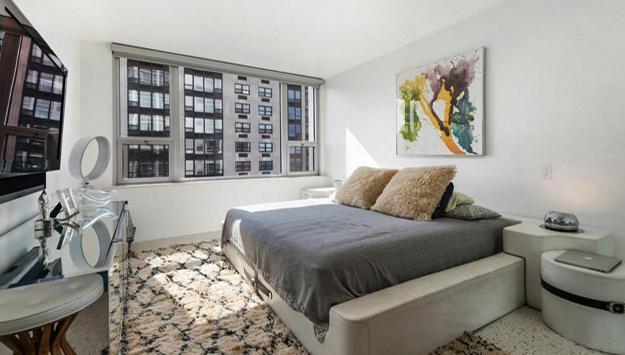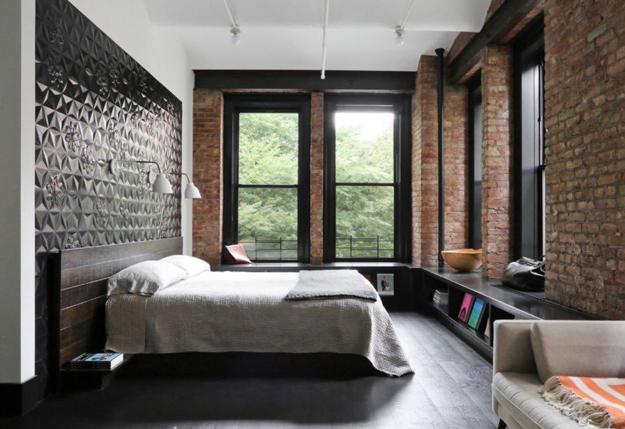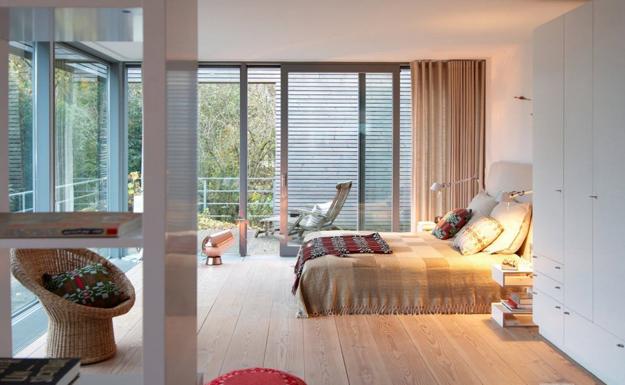 Remodeling bathroom interiors is an essential part of creating a modern home. A beautiful, functional, well-planed, and modern bathroom design affects...
and enjoy free articles sent to your inbox