Two Color Wall Painting Ideas for Beautiful Bedroom Decorating

Decorating Ideas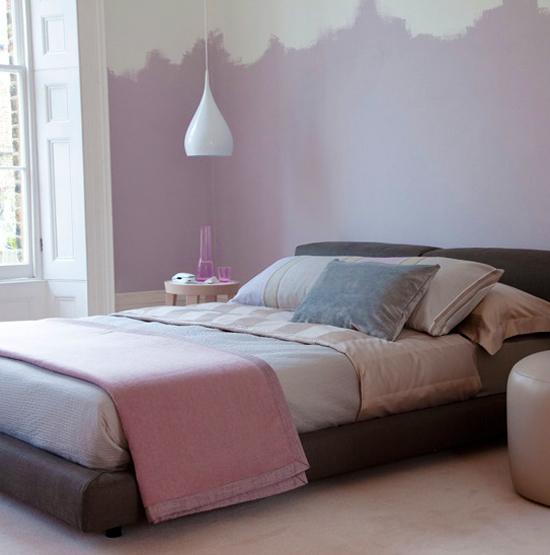 wall color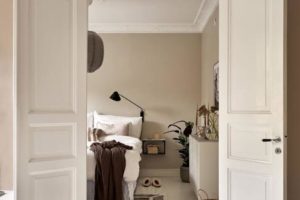 Partial painting is a distinct technique offering a stylish way to add color to unique wall design and decorating. Inspired by retro interiors, the partially painted walls set an original trend in bedroom decorating. You can choose various methods and create many fabulous effects to personalize your painting ideas. From a contrasting color combination to an Ombre in faded hues, you can design beautiful walls with partially painted areas arranged horizontally, vertically or diagonally.
Modern painting ideas with a straight edge, intentionally unfinished brush strokes, contrasting colors or white areas offer fantastic ways to add character to your interiors. Partially painted walls revive the retro styles while other creative painting ideas add an artistic touch and modern flair to bedroom decorating. Painted bright color, empty walls look original and fresh while bringing a nostalgic feel into modern homes.
Attractive wall decor is essential for designing comfortable, visually appealing, and modern home interiors. Beautiful wall painting ideas and pleasant paint colors emphasize the style of your home furnishing and create an inviting atmosphere. You can choose hand-painted artworks, geometric patterns, modern wallpaper designs, framed pictures, tapestries or unusual wall decor for your room, but partial painting ideas are original, fresh, and surprising ways to spruce up bedroom decorating in retro styles.
Modern interior design ideas reviving the 50s and 60s retro styles
Large wall artworks creating stunning focal points for modern interior design
Partial wall painting ideas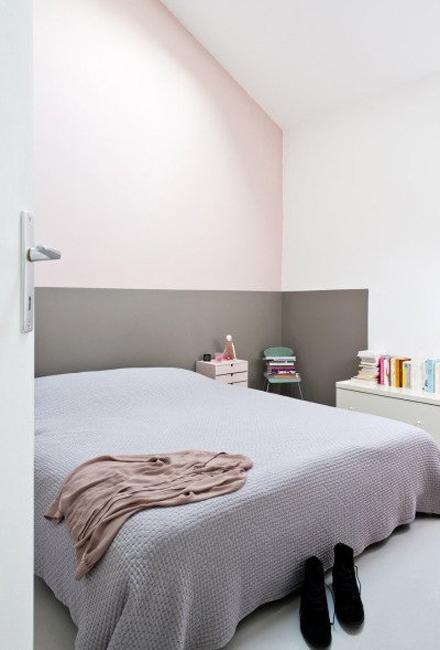 Half wall painting is a retro-modern, bright, and attractive interior decorating idea, perfect for kids bedrooms, guest rooms, and master bedrooms. Partially painted walls allow creativity and experiments to design beautiful, unusual, and modern wall decor which enhances furnishing in retro styles. Painted edges can be straight, curvy or zigzags. They can coincide with wall shelves or table tops unifying home furnishings with walls.
1. Pale and delicate wall paint color
White decorating colors and quiet pastels look delicate, but fresh and bright together. Light neutral tones used for partial wall painting do not steal someone's attention the moment they walk into the room but add a pleasant surprise to modern bedroom decorating.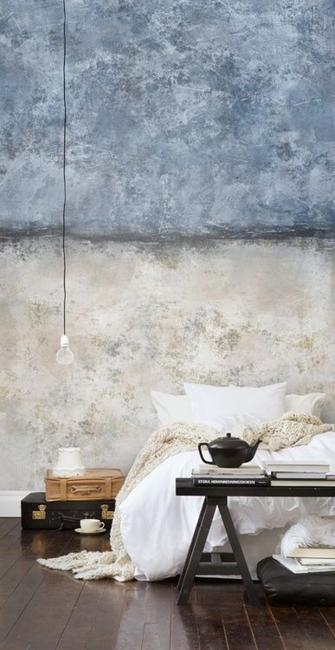 2. Wall and ceiling
Painting half a wall and ceiling one color creates a fresh interior design and adds an artistic touch to your bedroom decorating.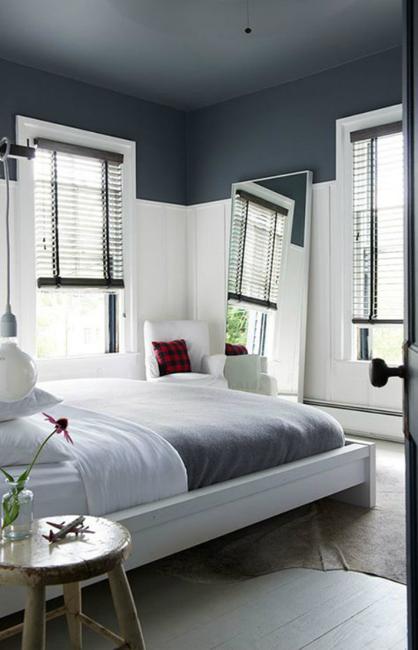 3. Following architectural features and home furnishings
A bed headboard, wall shelf or writing table top can provide a new reference line for wall painting. Anything in the space, a window frame, fireplace mantel or artwork on a wall that has distinct lines can move the edge from the floor boards or ceiling and divide the wall surface into two parts.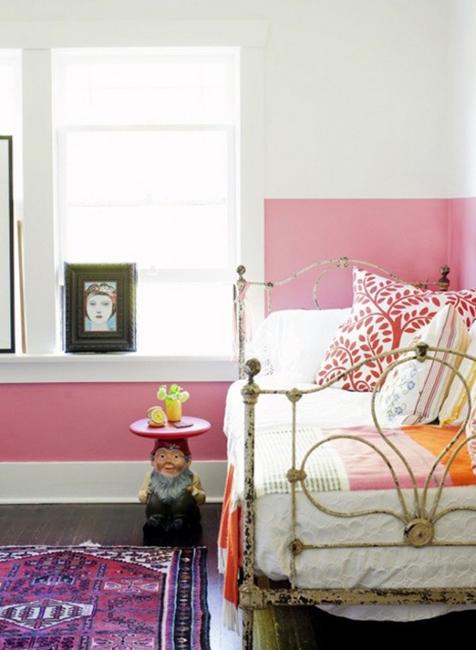 4. Creative painting edges
You can incorporate the partially painted wall idea with either straight or creatively curvy, zigzagged, ombre or nicely unfinished edge, bringing a surprising element into bedroom decorating.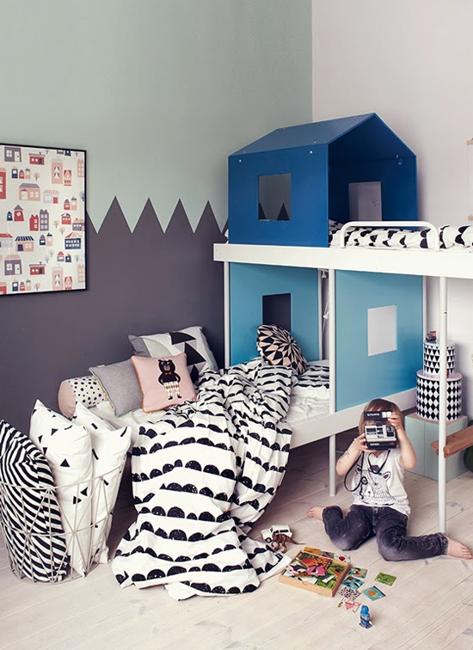 5. Accent wall design
You can use the partial wall painting technique for decorating one wall. An accent wall design transforms interior decorating adding more color and dynamic contrasts to a room. The negative space can be large or just a thin strip under the ceiling, creating different effects with stunning contrasts or keeping them minimal.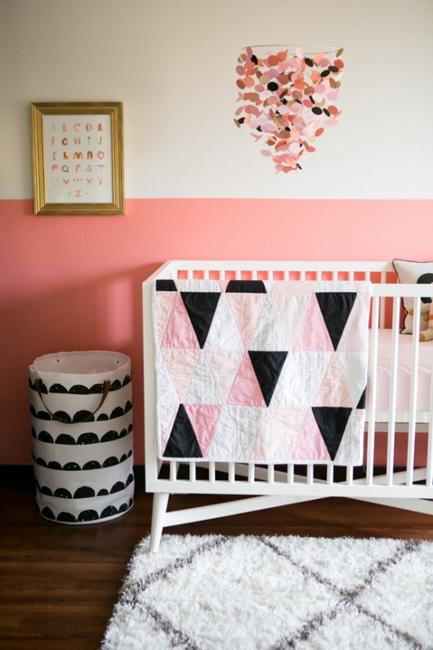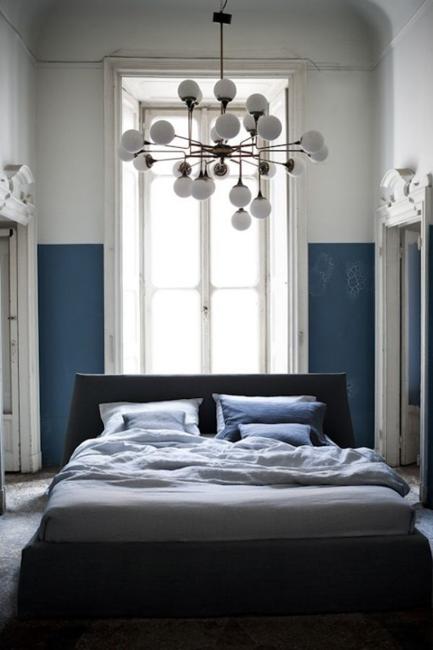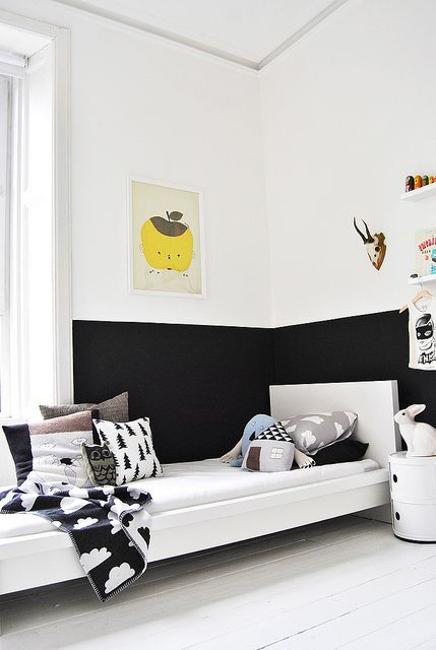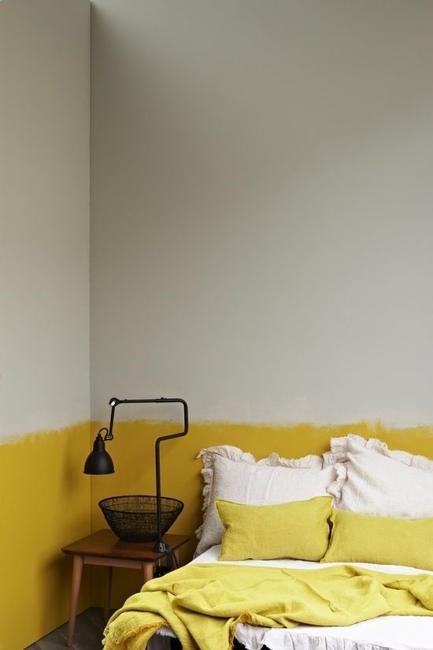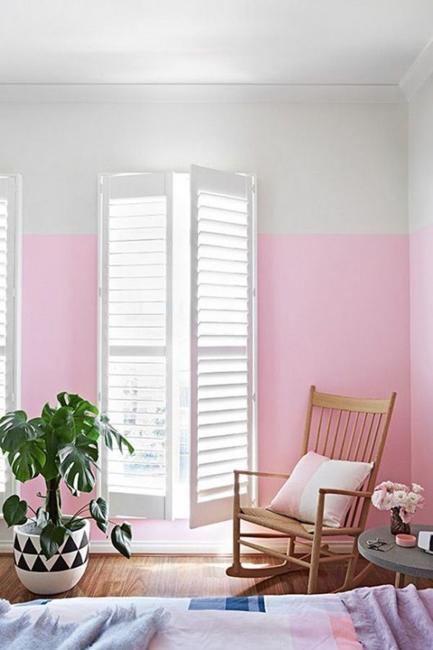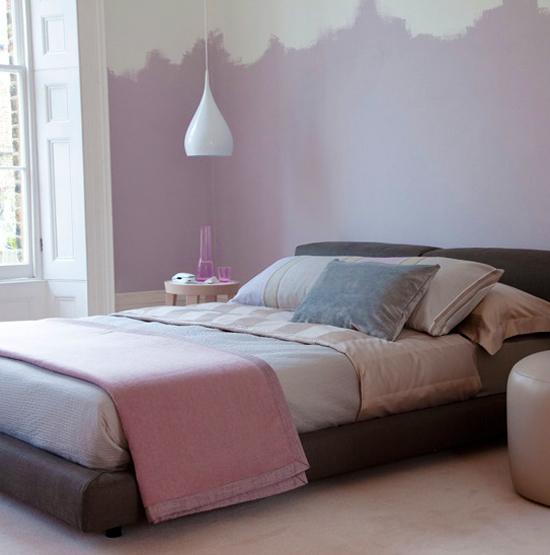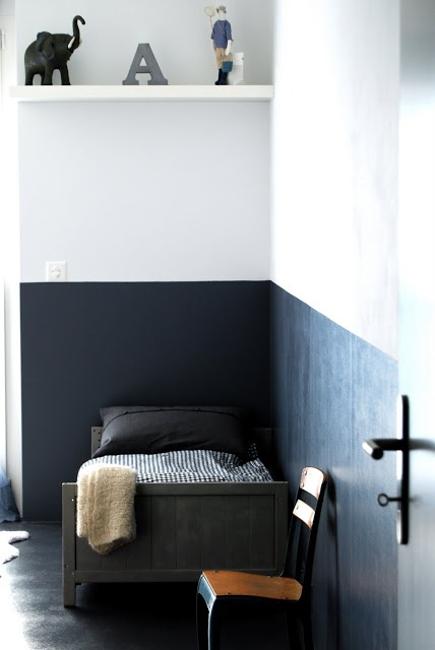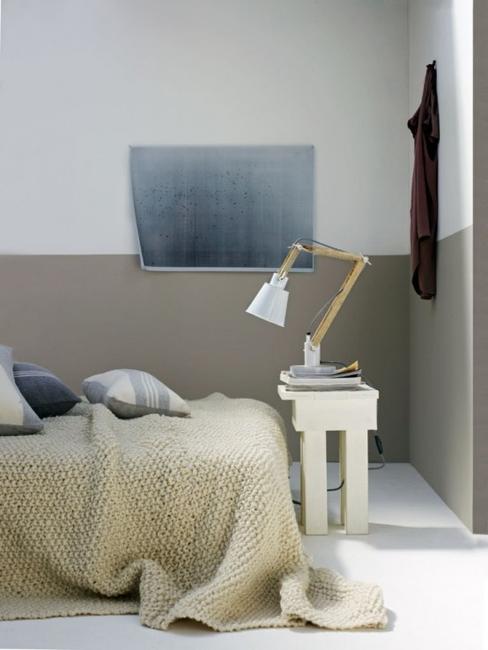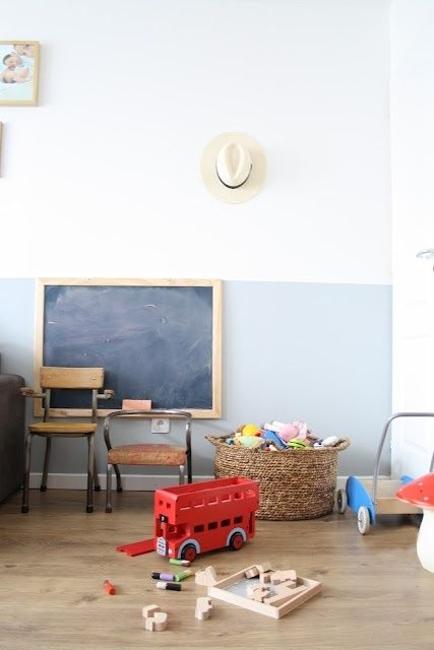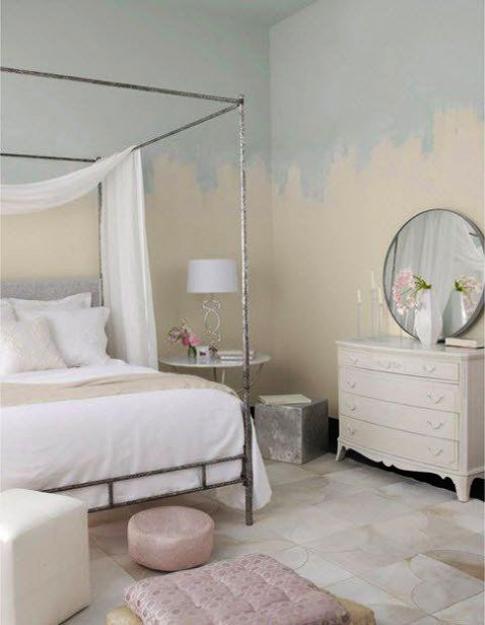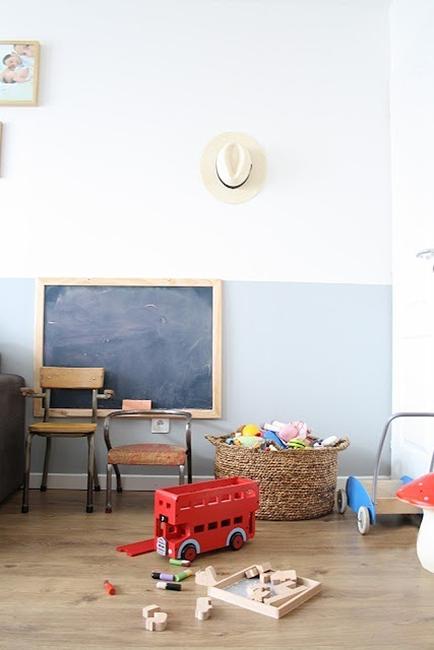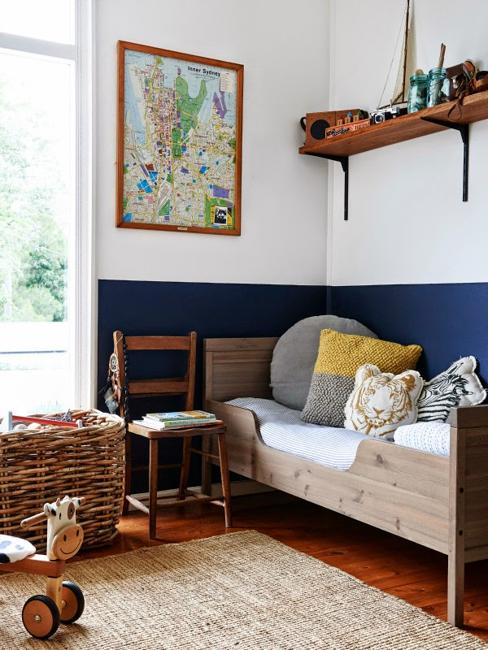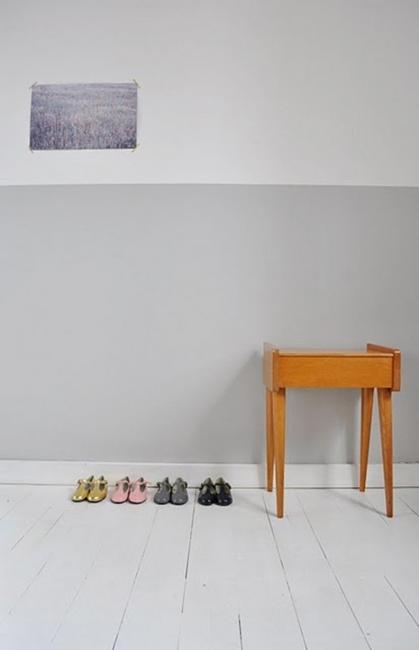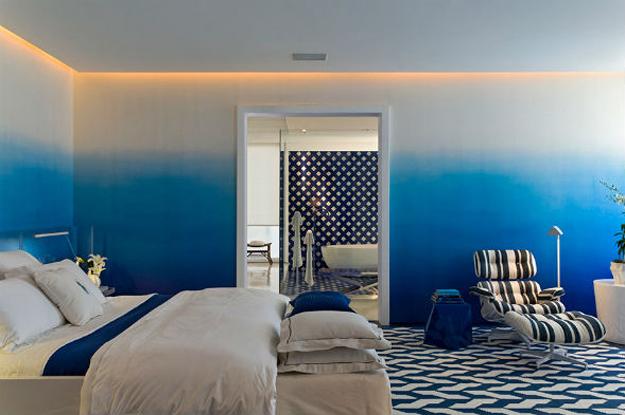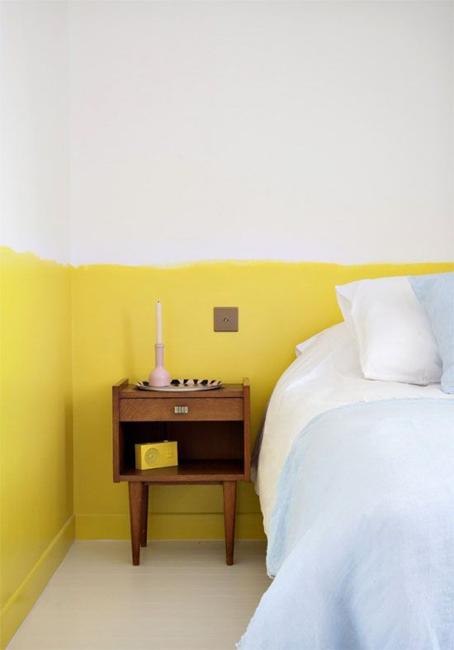 More from bedroom decorating ideas

Modern bedroom designs look elegant and relaxing when blending gray color tones and various textures with white decorating or vibrant accents....
and enjoy free articles sent to your inbox