15 Fall Decorating Ideas Creating Cozy Interior Decor in Five Simple Steps
---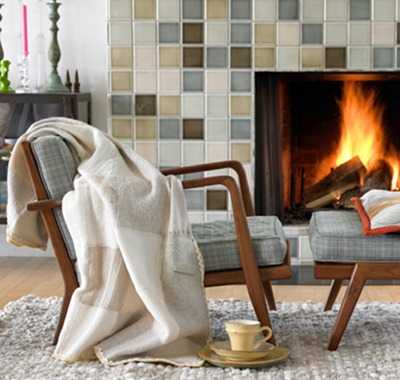 Warm throw on a chair beside a fireplace, cozy interior decorating ideas in fall and winter
Cozy modern interiors help relax, offering comfortable and warm rooms in fall and winter. Modern interior design with cozy and comfortable feel is easy to create in five simple, practical and inexpensive steps that turn any room into a welcoming retreat in fall and winter.
Fall decorating ideas is not only about bringing pumpkin orange colors and colorful autumn leaves into your home. Fall decorating ideas are about creating warm and inviting atmosphere, perfect for windy and rainy nights. They are about pleasant and peaceful interior decor to enjoy sunny days in autumn also and make interiors attractive, perfect for home staging.
Cozy interior decorating ideas in fall include light neutral colors and comfortable dark color tones, floor rugs and decorative pillows, blankets and candles, beautiful flower arrangements with  bright fall leaves and berries, fruits and vegetable table centerpieces and cozy corners for reading a book or watching movies.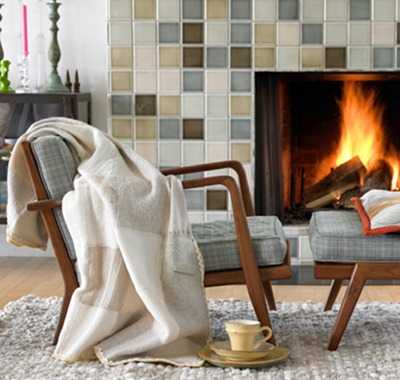 Warm colors for fall decor
Orange colors are wonderful color design choices for fall decor. Also yellow, red, purple color shades, combined with any tone of brown colors, feel warm and comfortable, adding coziness to modern interior decorating in fall. Few colorful accents, like a blanket or decorative pillows, wall artworks or candles in traditional fall colors transform your modern interior design into stylish, cozy and relaxing without changing the entire room decorating palette. Light neutral colors add airy feel and light into rooms, making them feel comfortable and elegant.
Carpets and rugs
Soft carpets and floor rugs allow to enjoy the autumn season, offering warm floor decor. Handmade floor rugs, knitted or crocheted items, wool carpets and kilims are perfect fall decorating ideas. Handmade floor decor looks exclusive and elegant, enhancing relaxing feel of your room.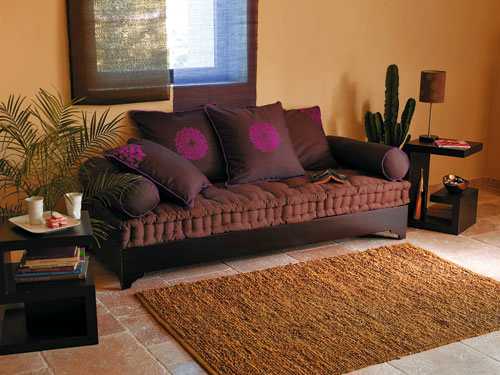 Decorative pillows and throws
Small and large decorative pillows for sofa and chairs, inviting floor pillows and ottomans made of warm fabrics, blankets and throws in neutral or brown colors, orange, yellow, red and purple color shades are stylish fall decorating ideas that give an informal, country home feel to modern interior design.
Warm room decorating ideas for rainy fall and winter
Beautiful fall ideas, interior decorating and paint color schemes
 Candles and berries
Candles centerpieces and table decorations with berries, fall flower arrangements and fall leaves are beautiful and inexpensive fall decorating ideas that make rooms feel very cozy and inviting. The glow light of candles centerpieces warm up modern interior decor, bringing peaceful and calming mood into fall decorating ideas.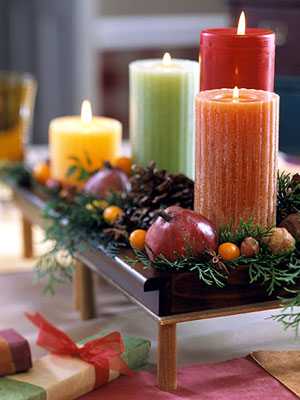 Cozy corners
Interior decorating with books and designing cozy corners for reading them are great fall decorating ideas that fill your home with comfort and quiet mood. Reading or knitting, watching movies or just looking at colorful fall leaves and rain through a window are parts of the autumn season. Creating few cozy corners enhances your fall home decorating ideas and make your home interiors more enjoyable and pleasant.
Interior decorating ideas, simple fall decorations to improve mood
15 bright fall decorating ideas warming up home interiors with orange colors