15 Creative Ways to Add Modern Tlles to House Exterior and Interior Decorating

Decorating Ideas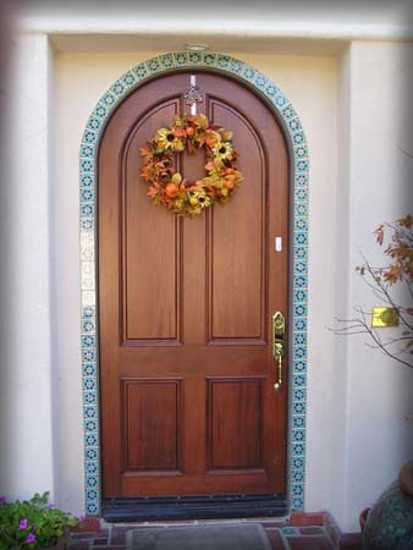 DECORATING SMALL APARTMENTS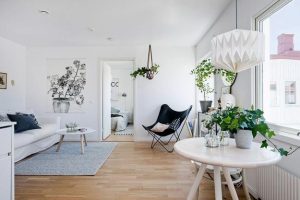 Modern tiles are great material for house exterior design, outdoor space and interior decorating that is practical and very attractive. Modern tile designs can adore floor and walls, furniture and decor accessories, like vases or picture and mirror frames, creating amazing tile designs that make a statement.
Exterior and interior floor and wall tiles are excellent for functional, comfortable and beautiful modern homes. Various materials, design styles, colors, textures and shapes, make modern tiles a versatile material for any house exterior design, outdoor or interior decorating.
Here is a collection of home decorating ideas that show how you can bring modern tile designs into your interiors and outdoor rooms. House exterior design, adorned with colorful wall tiles in complimenting or analogous colors, look interesting and unusual, delighting people with creative house exterior decorating ideas.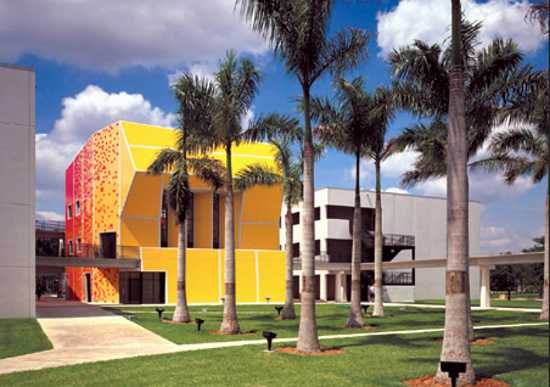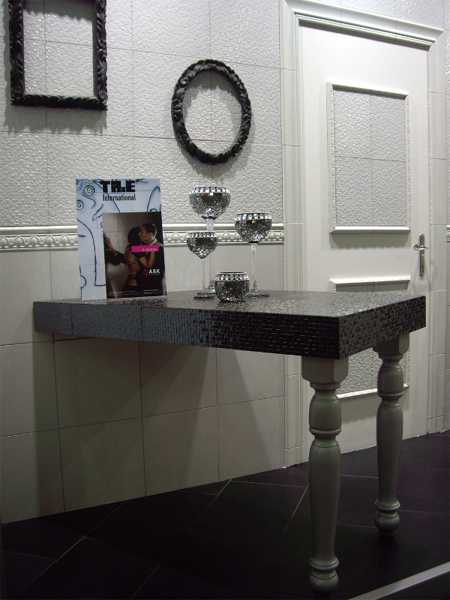 Small furniture and decor accessories created with recycled pieces of broken floor or wall tiles, add charm to interior decorating, offering one-of-a-kind designs.
Floor tiles are excellent for entryway design. Easy to clean and beautiful floor tiles look gorgeous with other materials, creating an attractive contrast with warm wood and soft fabrics. Floor and wall tiles beautify modern bathroom designs and add comfort to home interior decorating.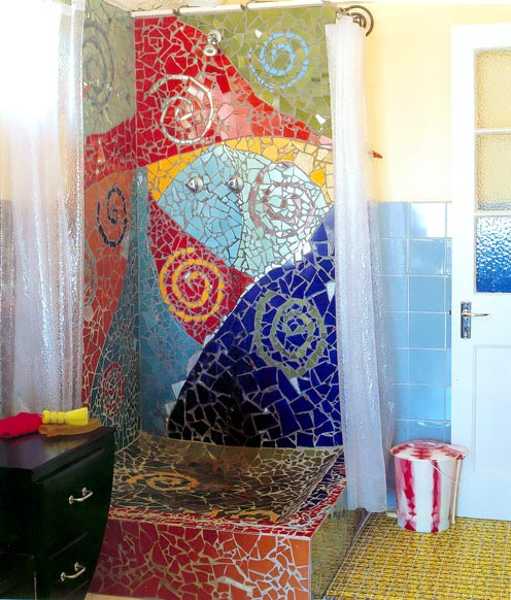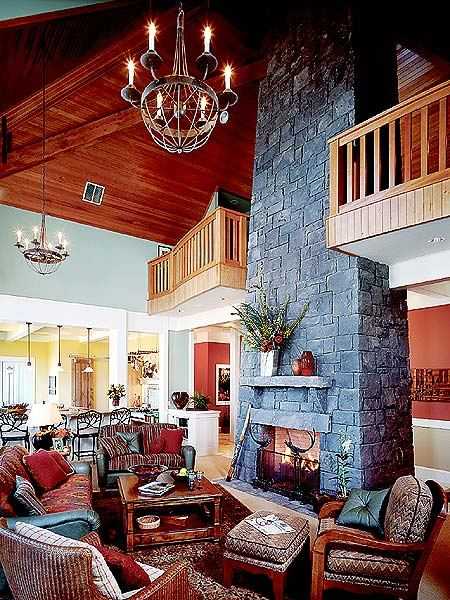 Fireplace decorating with modern tiles create dramatic centerpieces for impressive interior design. Floor tiles add stylish accents to modern living room designs, perfect for sophisticated and elegant interior decorating. Dining room decorating with floor tiles is a practical and very decorative idea also.
Eco wall tile designs for modern interior decorating
Mosaic tiles and modern wall tile designs in patchwork style
Top 10 tile design trends, modern kitchen and bathroom tile designs
Mosaic tiles and hand painted tiles are gorgeous ideas for unique kitchen backsplash designs. Staircase designs adorned with mosaic tiles or handmade tile designs look glamorous and unique. Entrance door, decorated with wall tiles invite inside, setting a wonderful mood for viewing and enjoying home interiors.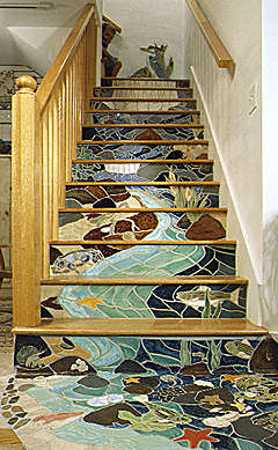 Outdoor spaces are another opportunity to add modern tile designs to your home decorating. Mosaic tiles and recycled broken tile pieces can add attractive details to garden decorations , creating unique and vivid designs. Terraces and backyard patios look amazing, decorated with outdoor floor tiles.


Modern house design in Japanese style celebrates the functionality and elegance of minimalism. Airy, bright rooms look inviting and comfortable. Natural...