Yellow Colors Brightening Up Bedroom Designs, Modern Trends in Decorating Home Interiors

Room Colors

Yellow Color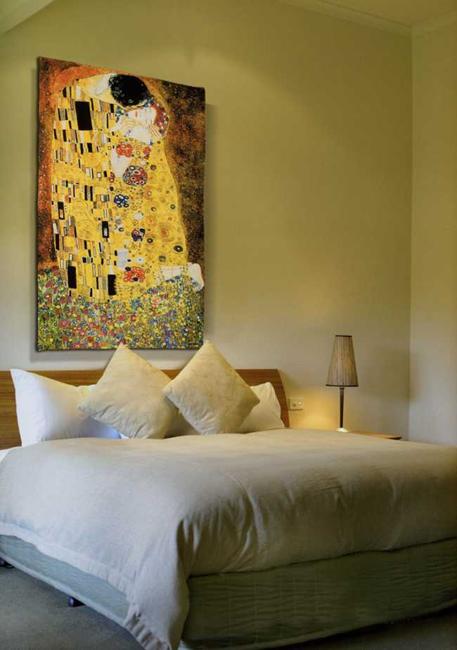 Beautiful pastels, bedroom wall decoration
bedroom colors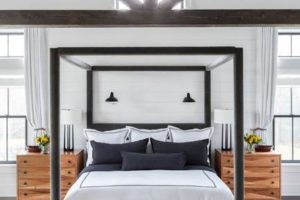 Yellow color shades bring brightness and happiness into modern interiors. Golden decorations and yellow accents that add warmth and coziness to room decorating are perfect for bedroom designs. Whether you love the bold yellow color or soft pastels, yellows are one of the modern trends in decorating living spaces. Using yellow colors help add a cheery touch and bright personality to your bedrooms. Whether you want to create a unique room or refresh your room with sunny colors, yellows are the way to go with modern color hues. Lushome shares modern ideas that show how to use yellow colors in bedroom design.
Yellow colors offer many shades and tones. Pastels and vibrant hues offer fantastic choices for accentuating your modern bedroom designs. Exciting and energizing or charmingly calm yellow bedroom ideas look beautiful, warm, bright, and inviting. Yellow hues are an excellent way to brighten up room decorating. Think what shades or tones of yellow are your favorite and add style with yellow accents to your bedroom design. Here are some bedroom ideas below to help you navigate in the yellow world.
Yellow bedding sets, color symbolism
Cheerful, colorful room design ideas
Black, white, yellow color combinations
Yellow bedroom ideas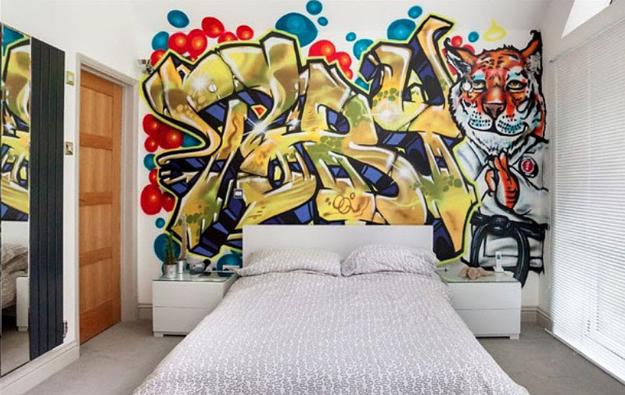 1. Yellow wall decoration
You can paint your walls yellow and add sunny accents to your ceiling designs. Even a small detail will make a statement and brighten up your interior design. Trendy geometric wallpaper designs look youthful and add a stylish vibe to any room decorating. Pair modern wallpaper patterns with painting ideas and contemporary accents or vintage treasures to embrace the appeal of your beautiful bedroom. Find an attractive and creative way to mix yellow colors with your existing bedroom decor.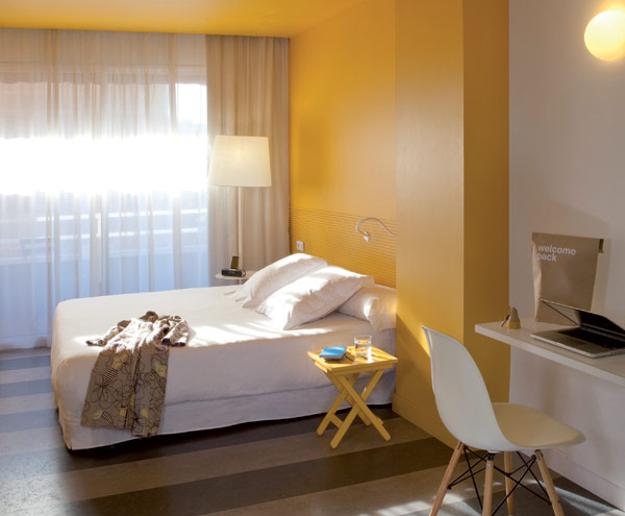 2. Mixing bedroom colors and decoration patterns
Greenish yellow and calming pastels are ideal for experimenting with yellow colors while bringing modern color accents into your home. Creating a background or adding details in yellow colors are the easiest way to brighten up any room, so use decoration patterns which mix yellow and other colors. Bedding fabrics, modern wallpaper, decorative pillows, and window curtains are perfect bedroom ideas for transforming your bedroom decor.
Blue and yellow, trends in decorating modern interiors
Feng Shui colors for interiors, yellows
Sunny accents and light apartment ideas
3. Yellow accents
Items in solid yellows are a great way to make a statement and add happiness to modern bedroom designs. Colorful throws, pillows, lampshades, bed headboard ideas, or a statement chair embrace the individuality and add a modern touch to your bedroom colors. Painting frames and picture frames, table lamps in golden shades are an excellent way of experimenting with yellows before committing to dramatic transformations or buying large home furnishings.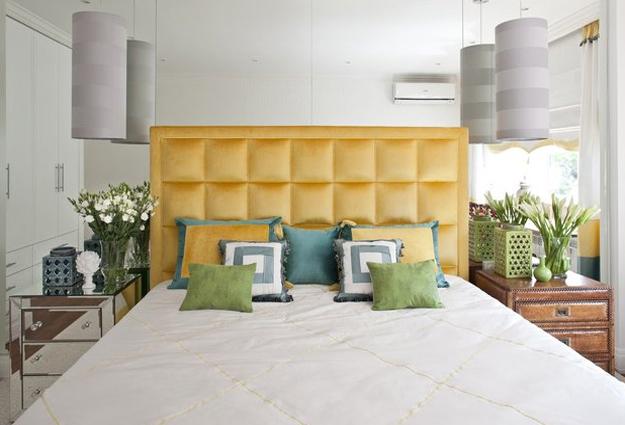 4. Best yellow color combinations
Yellow pastels offer numerous choices to embrace the modern color hues in the room. Pale yellow, golden colors, and mustard are excellent shades that seamlessly blend with wood furniture and existing bedroom decor. Wood furniture and green houseplants are perfect partners in room decorating. They match naturally with yellows and create charming brightness and chic in modern bedrooms while bringing a cheerful mood into the rooms.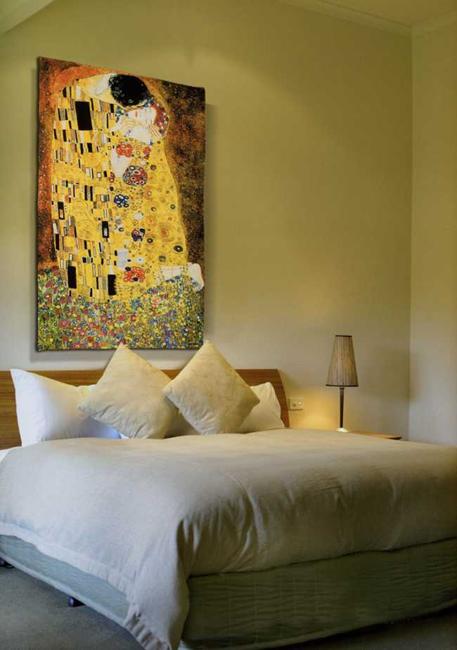 Black and white decorating ideas, blue color shades, green color hues, and all light and dark brown colors create harmonious and beautiful color combinations with yellows. You can brighten up bedroom designs in neutral colors and harmonize an interior design in blue. All yellow color shades and tones, pastels, and vibrant hues are about brightness, allowing other room colors to stand out. Also, yellows make the perfect accents bringing energy into the rooms.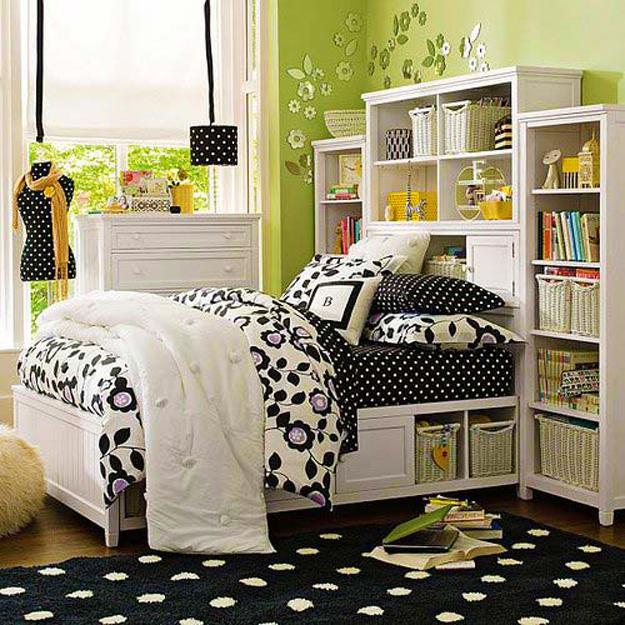 5. Metallic accents
Greenish-yellow color tones and metallic accents are a chic way to add style and enhance the bedroom design. You can mix various shades of yellow colors with metallic items to enrich your bedroom colors and mix beautiful textures that enhance bedroom design. Decorative fabrics, fresh flowers, painting ideas work well with metallic accents amplifying the brightness of yellow bedroom decor. Experiment with your favorite decorative accessories, make them work with yellow colors you love. It is all about finding a way to add warm and sunny color creatively, mix textures, and increase the appeal of your bedroom ideas.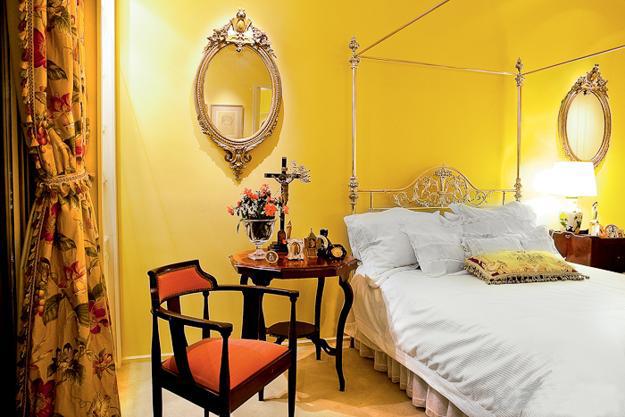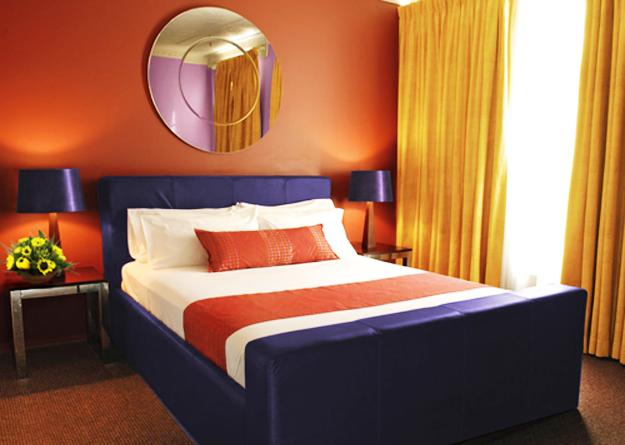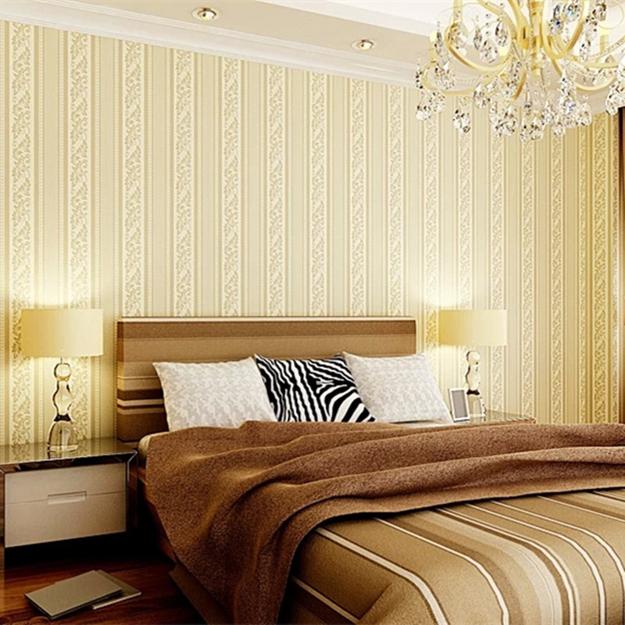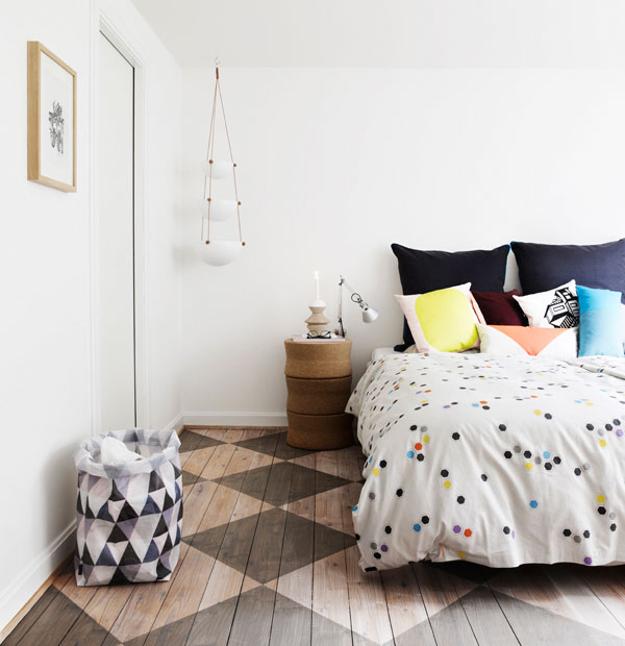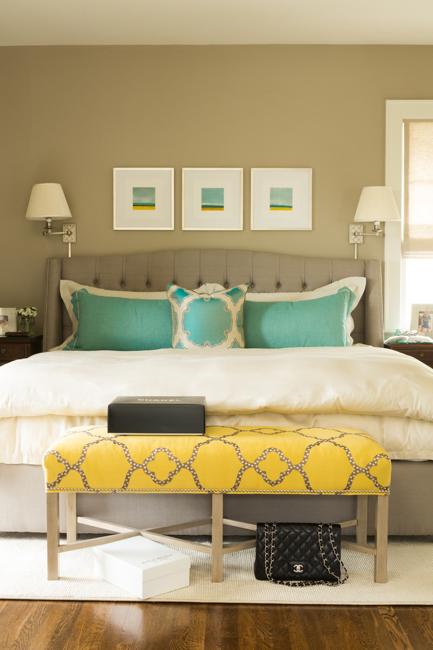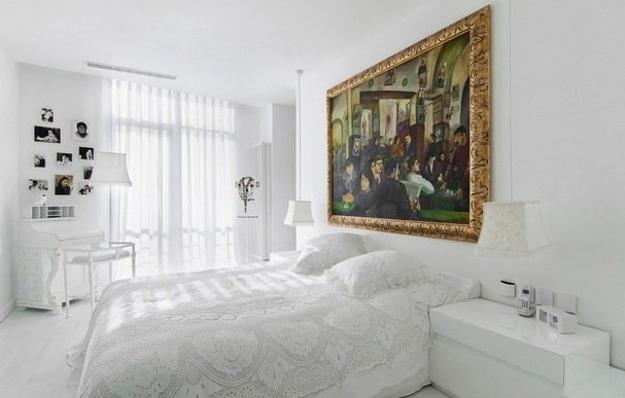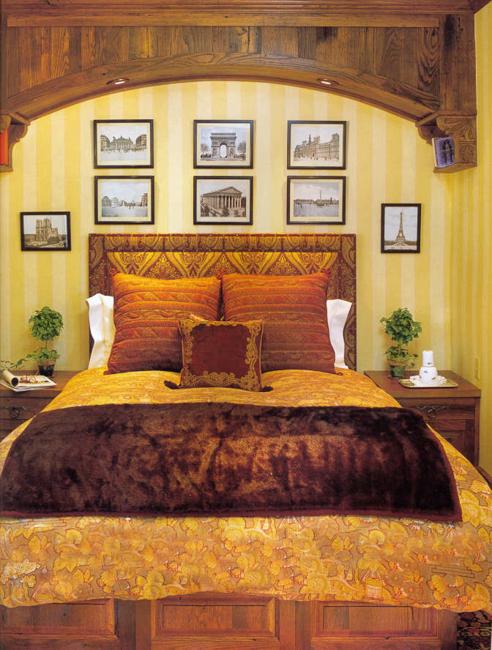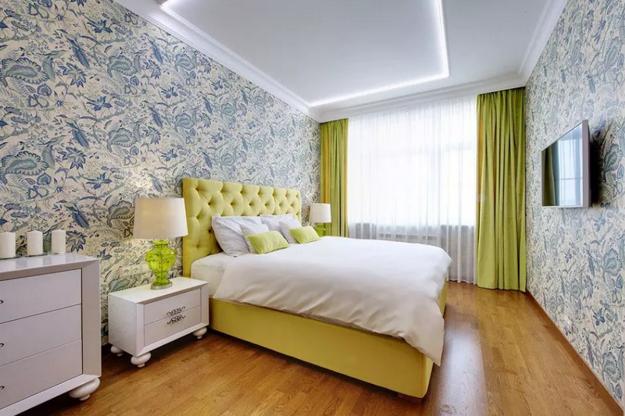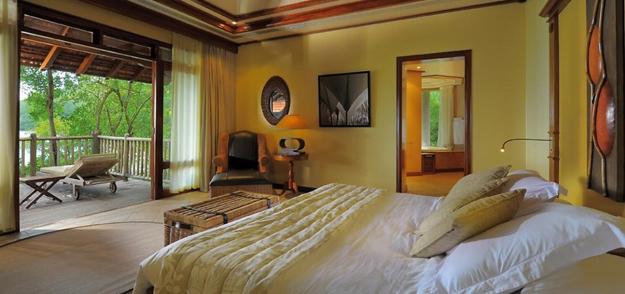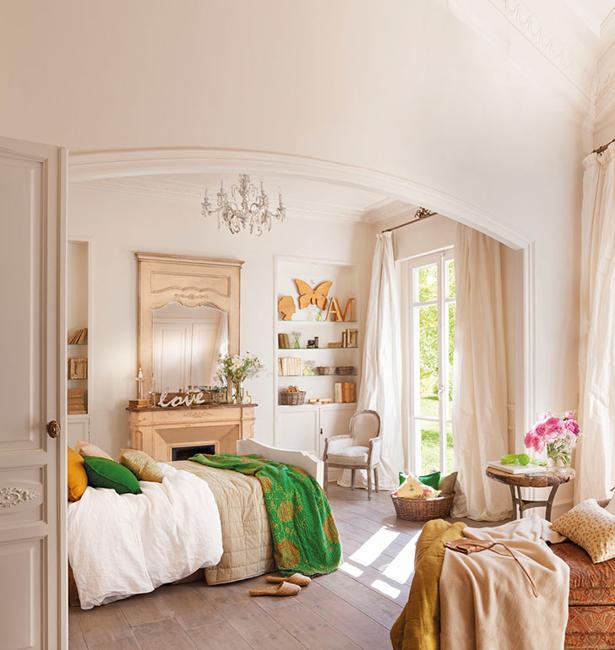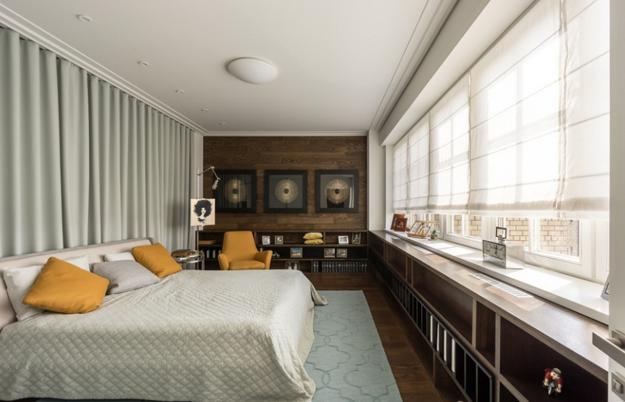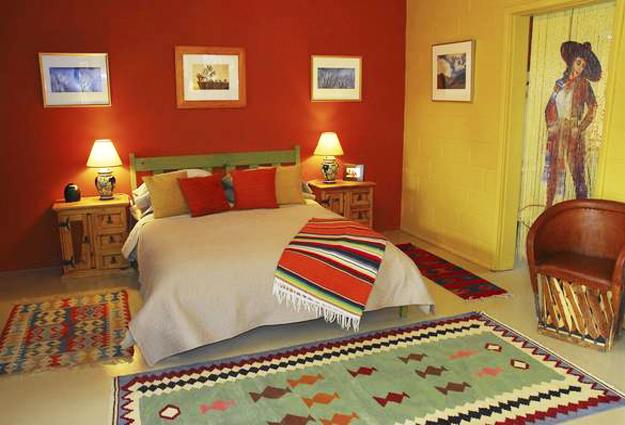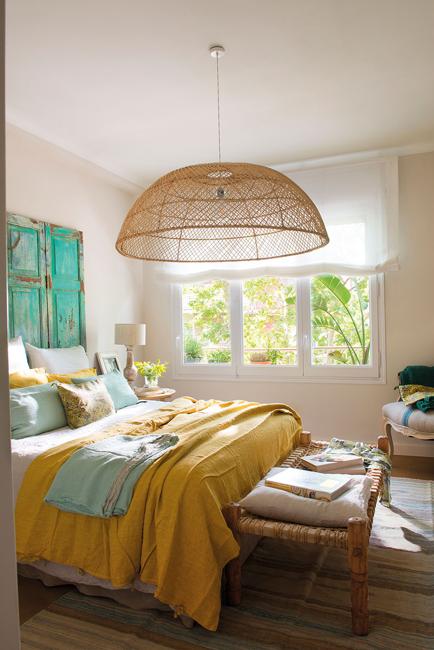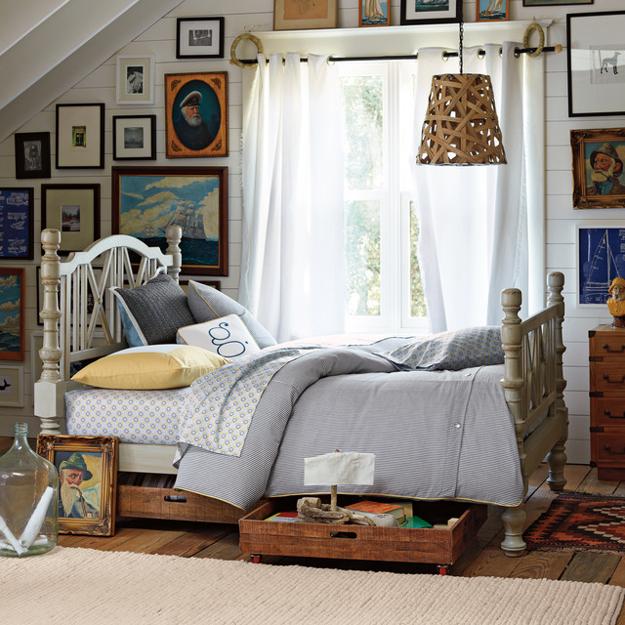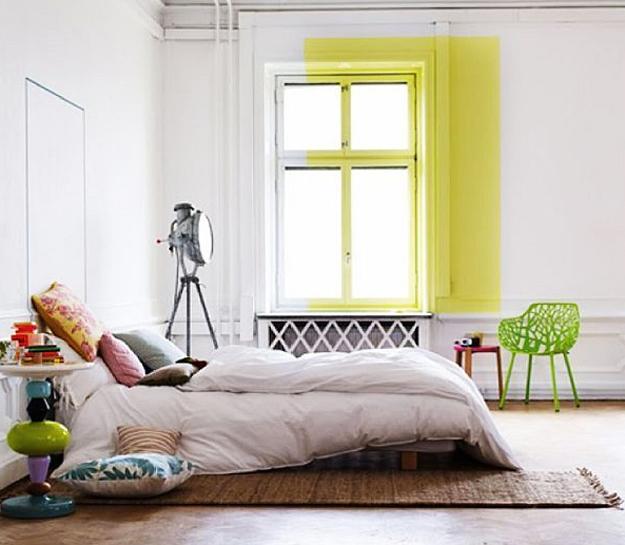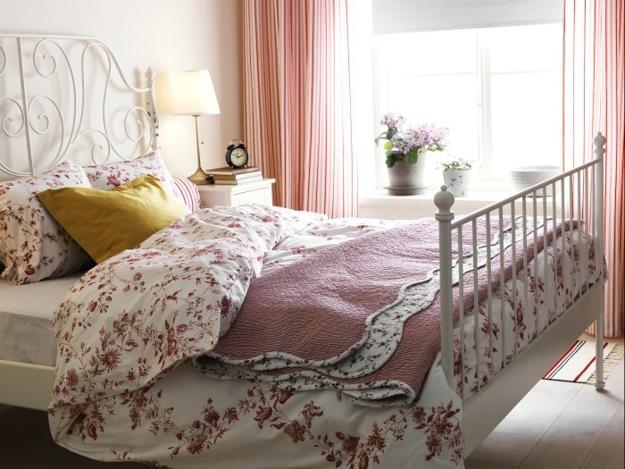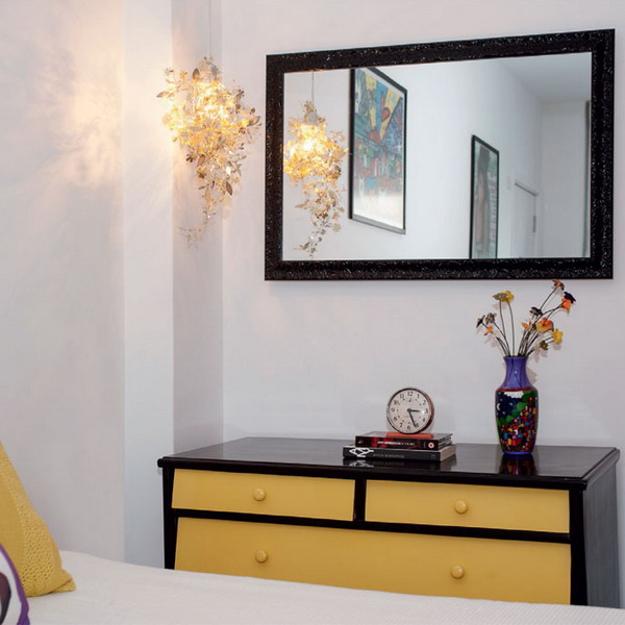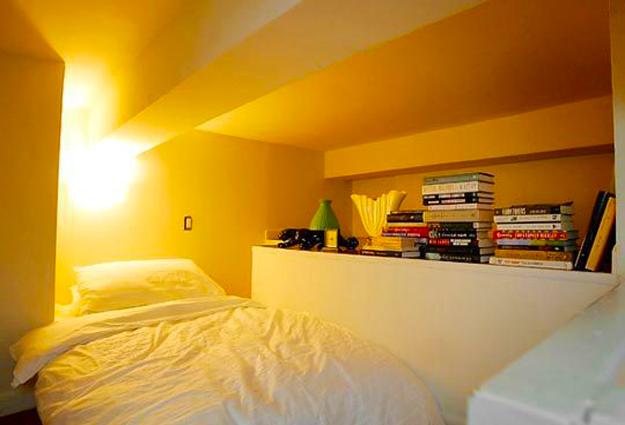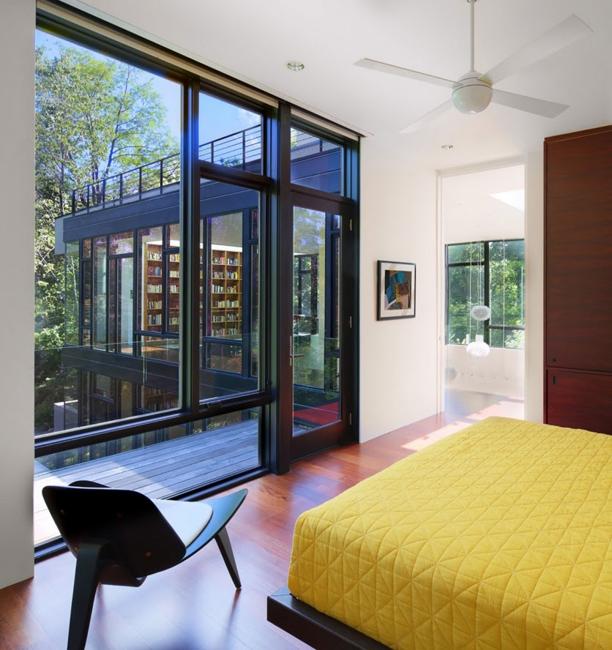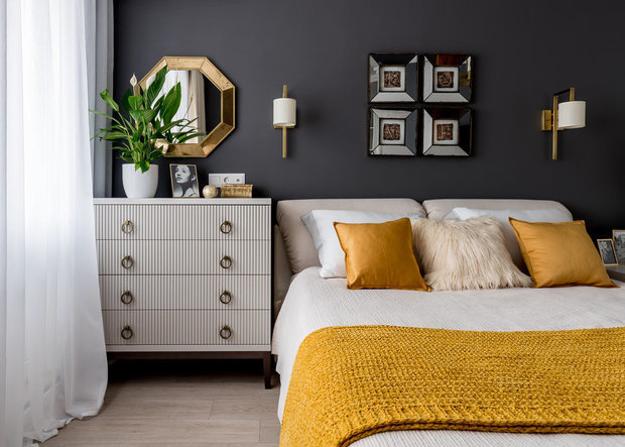 Warm metal accents are easy to incorporate into modern kitchen designs. Metal lamps, hardware, metal tiles, elements of kitchen designs will...
and enjoy free articles sent to your inbox