Yard Landscaping Ideas, 6 Principles of Balanced and Modern Garden Designs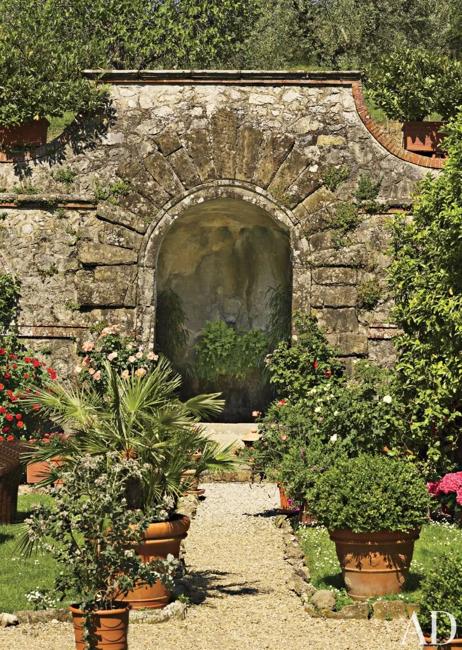 Beautiful garden with potted plants
Beautiful backyard designs reflect a few essential landscaping principles that create functional and attractive outdoor living spaces. Although there are no rules to subjective, artful, and unique designs, some landscaping ideas offer mistake-proof solutions for creating modern, comfortable, and eye-pleasing gardens. Lushome presents these principles and the photograph collection that illustrates how to apply them to beautiful yard landscaping.
Enclosures, bone lines, and the golden ratio rules create beautiful geometry, unite all design elements, and add comfort to yard landscaping. Convenient steps and multi-level planting increase the effect of effective garden designs. Also, repetition and grouping of plants add pleasant rhythm and calmness to yard landscaping.  Mixing large structures or garden furniture with small items infuses interest and captures the eye. These practical and straightforward landscaping ideas are great for designing successful gardens and patios.
Wooden pergolas and gazebo designs
Beautiful flower beds adding eye-catching centerpieces to yard landscaping
How to Feng Shui your home, outdoor living spaces
Yard landscaping ideas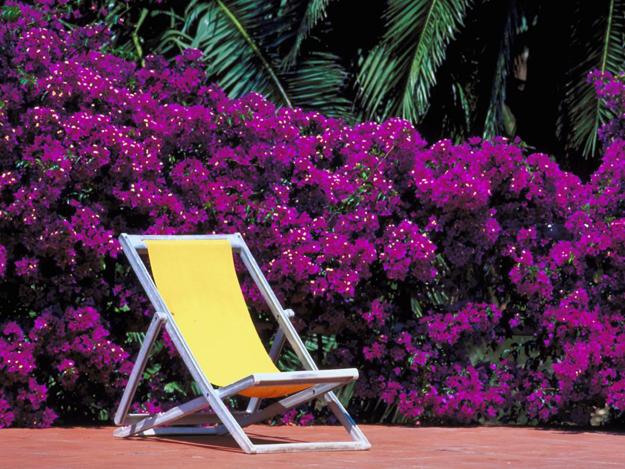 1. Baselines
Following regulating lines of existing features harmonizes backyard designs. A garden needs to enhance the geometry of existing structures, like a pool, a deck, a pergola, or a front door with a porch. Geometric shapes and lines of architectural elements prove bone lines to the garden design. Using these lines as regulating lines in garden designs unites the architecture and yard landscaping and harmonized outdoor living spaces.  The result of following the bone lines is an orderly-simple, elegant, and pleasant look.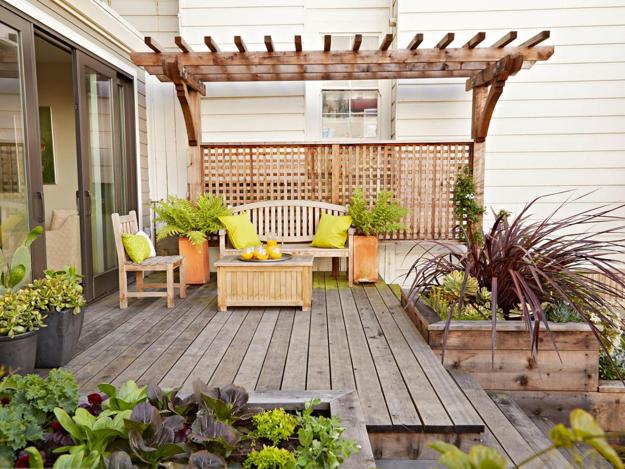 2. The golden ratios
Since ancient times, the golden ratio of proportion is a fantastic guide to balanced and pleasant designs.  The ratio of the short side A to the long side B is equal to the ratio of the long side B to the sum of both sides A+B. The Golden Rectangle ratio is close to 1: 1.6, a proportion that is mistake-proof for designing terraces, patios, arbors, and lawns.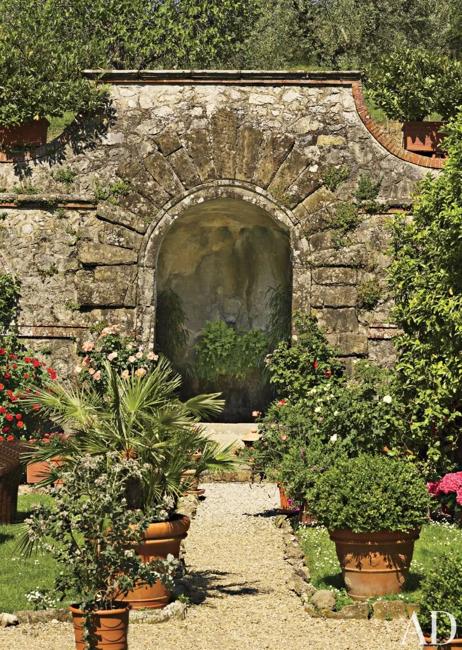 3. Space dividers and cozy enclosures
An enclosure is a perfect technique for adding a sense of refuge and tranquility to outdoor living spaces. Its vertical edge needs to be 1/3 or taller than the length of the garden. A fence, a hedge, trees, a privacy screen, or climbing plant supports can play the role of the vertical edge that creates a welcoming retreat and separate outdoor living spaces.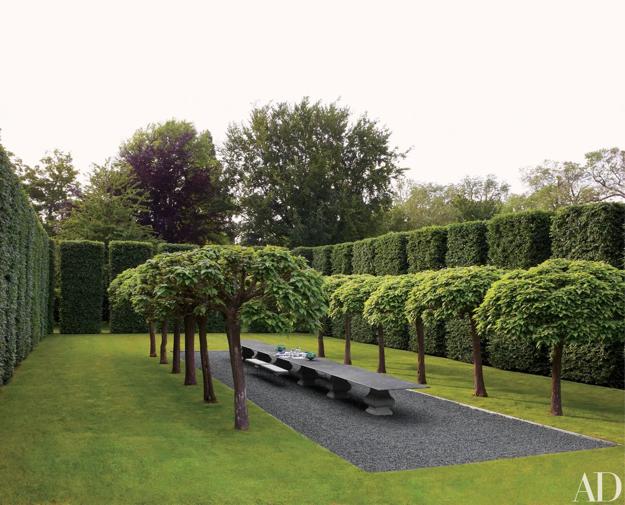 4. Walkway width
A single-person walkway requires at least 2 feet in width. Five-foot paths or more spacious spaces are comfortable for two people walking side by side.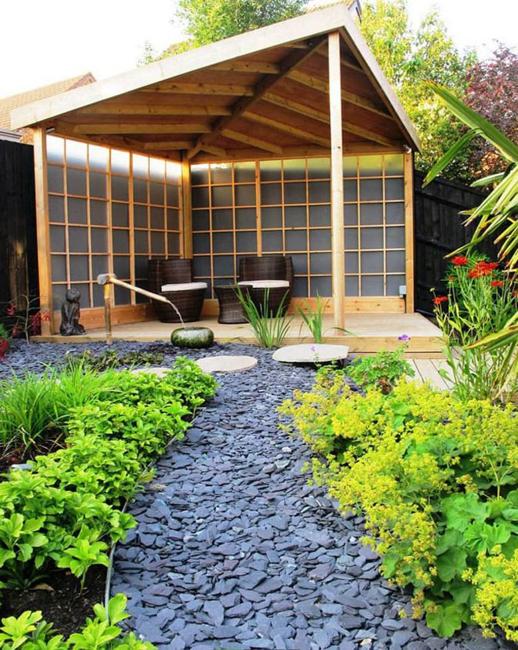 5. Large features
Go big when deciding to make something wider or narrower, longer or shorter. Significant, prominent features look impressive and rich. Thick trunks, tall pergolas, big sofas add chic and beauty to outdoor living spaces.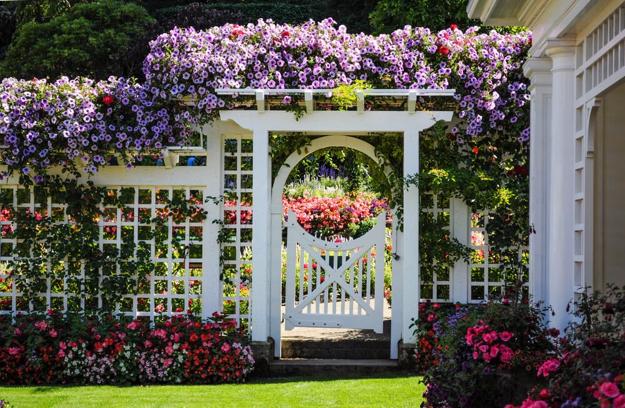 6. Planting order and repetition
Planting trees first, then adding shrubs, perennials, ground covers, and annuals are the proper steps for creating beautiful compositions and successful garden designs. This plan allows designers to give more structure and order to yard landscaping.
Wood slices for garden oath designs, modern yard landscaping ideas
Garden design trends, contemporary outdoor living spaces
Natural backyard landscaping ideas to save money while creating eco-friendly spaces
Repetition is a simple and easy technique that makes a big difference in yard landscaping. Repetitions give the most striking and satisfying visual pleasure. Planting in mass is a gorgeous design trend in creating contemporary outdoor living spaces, impressive, modern, and beautiful.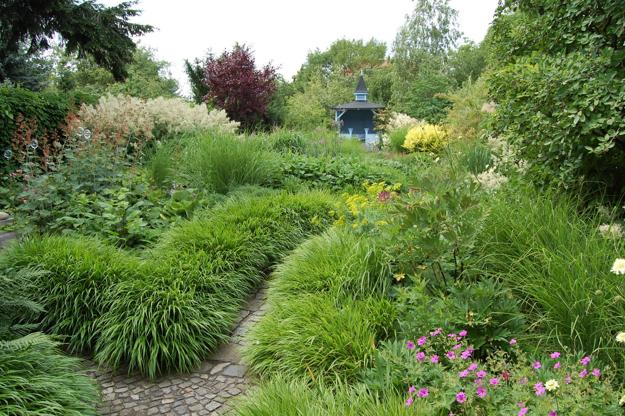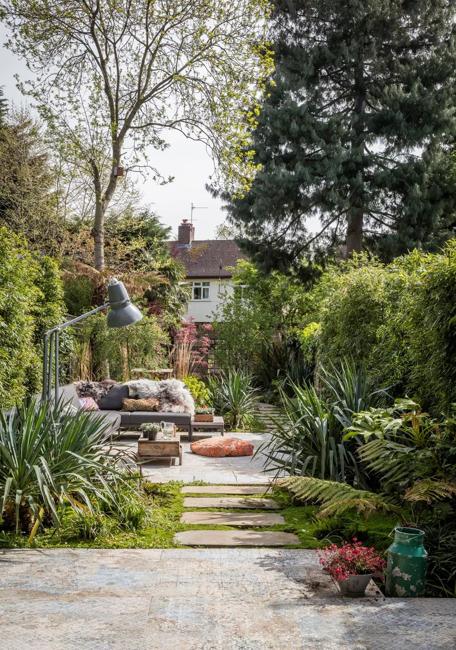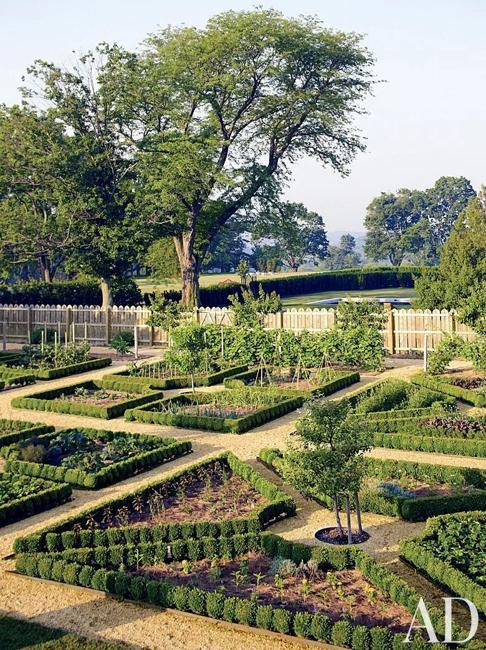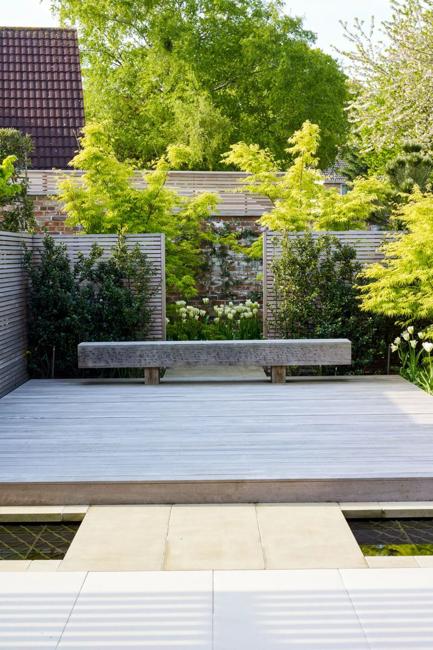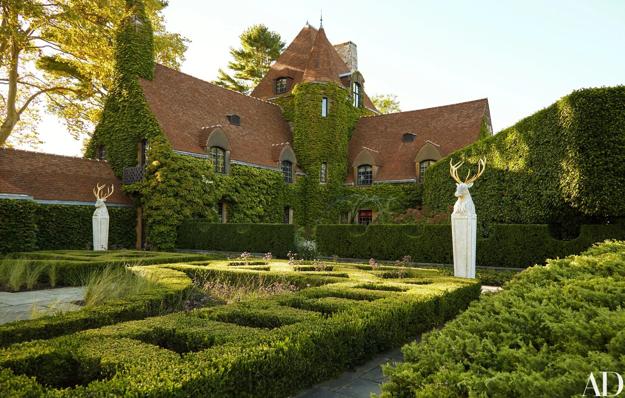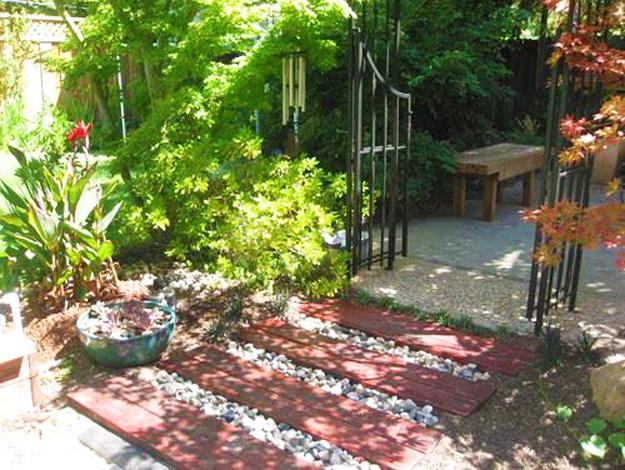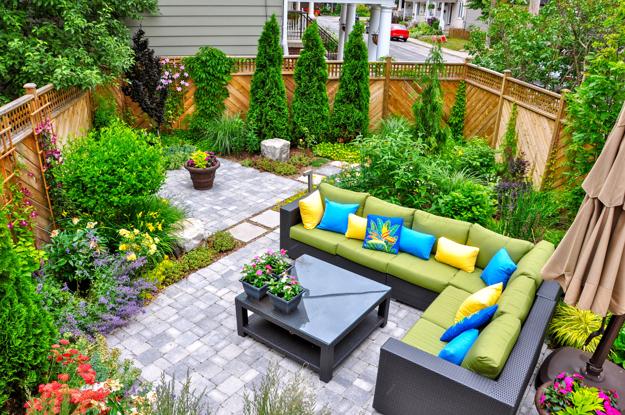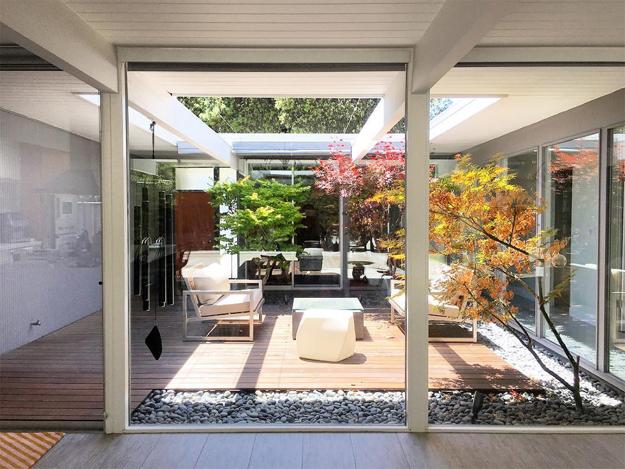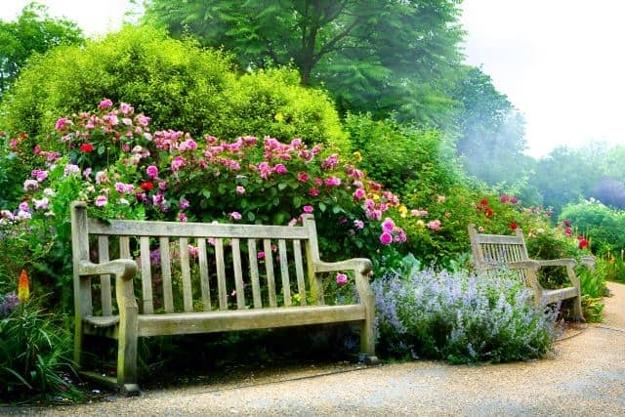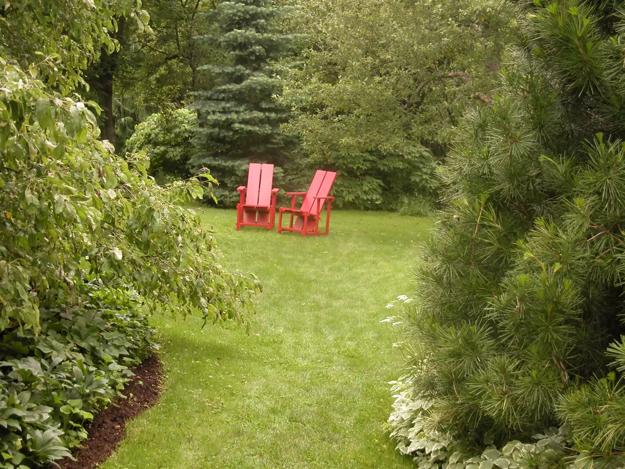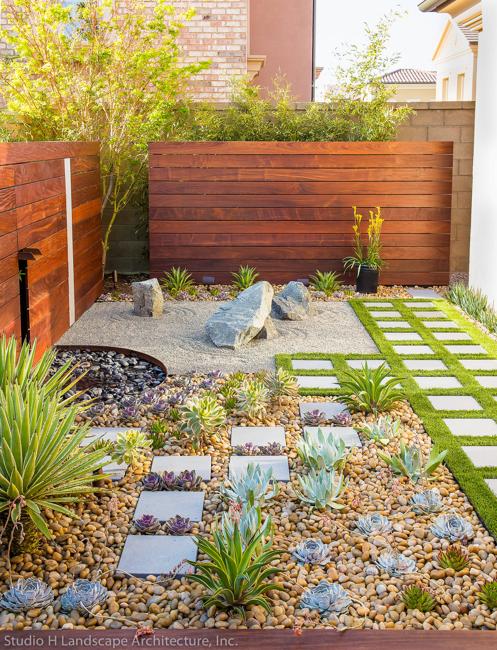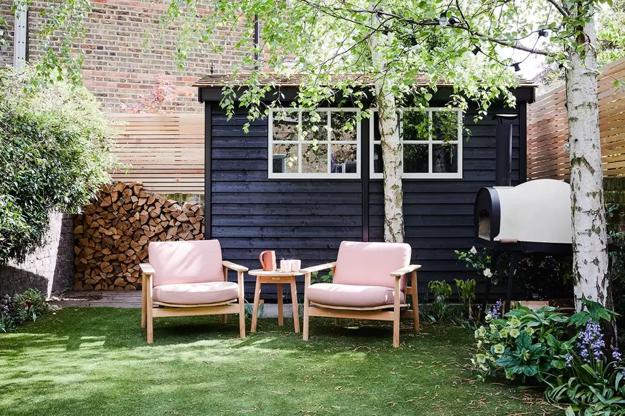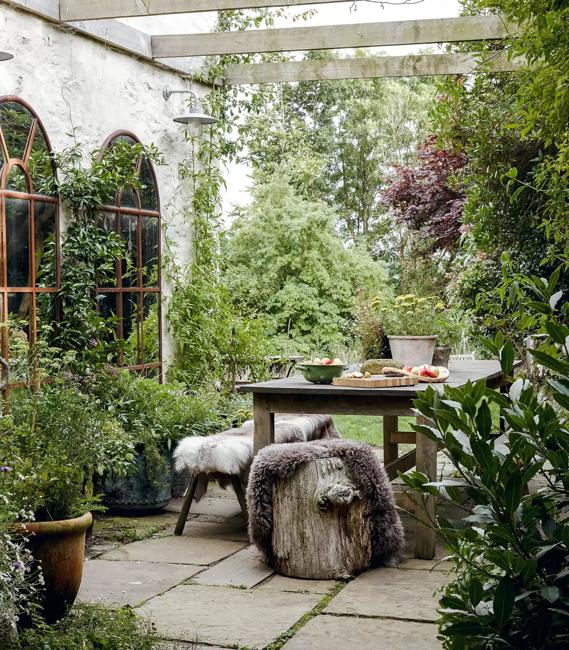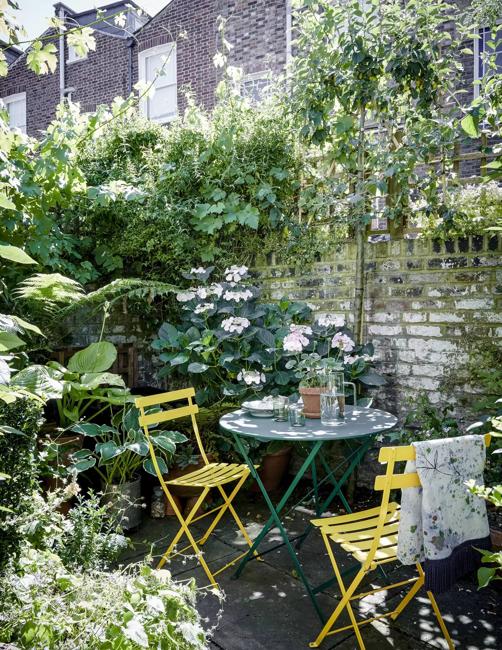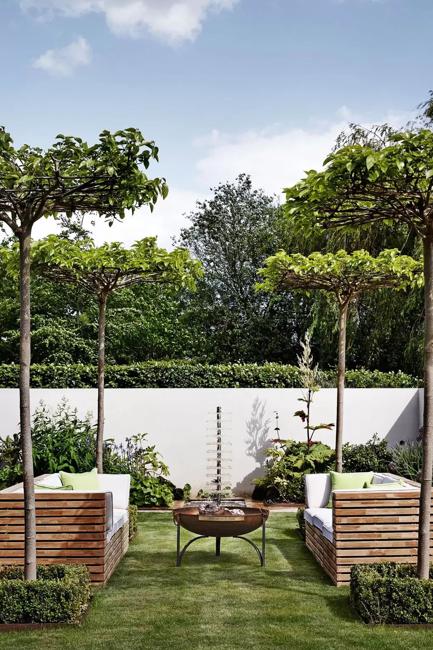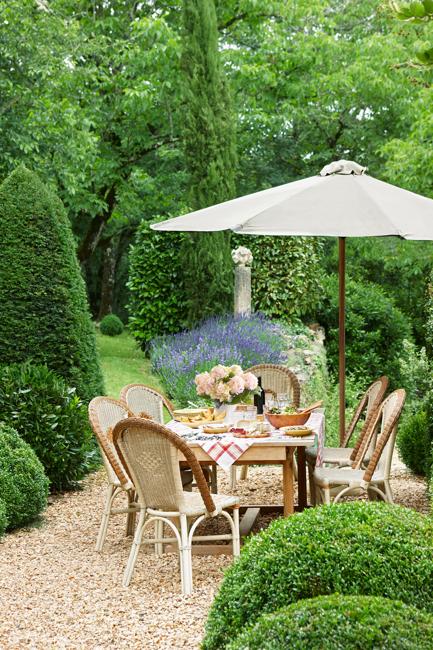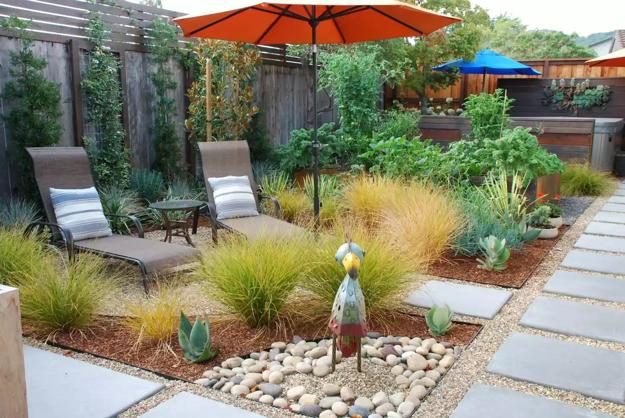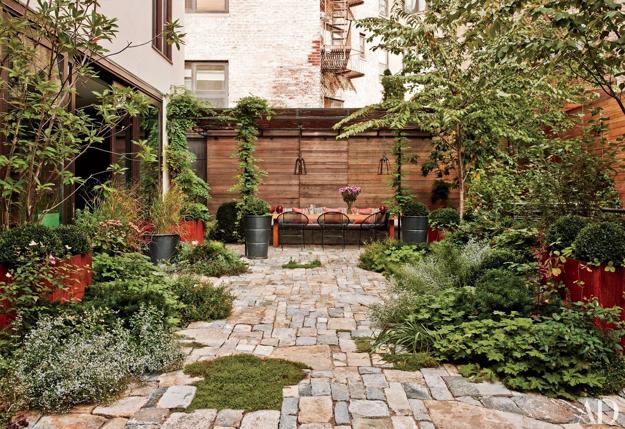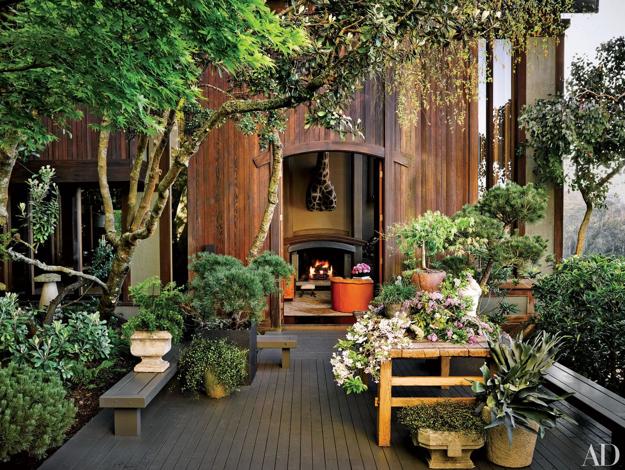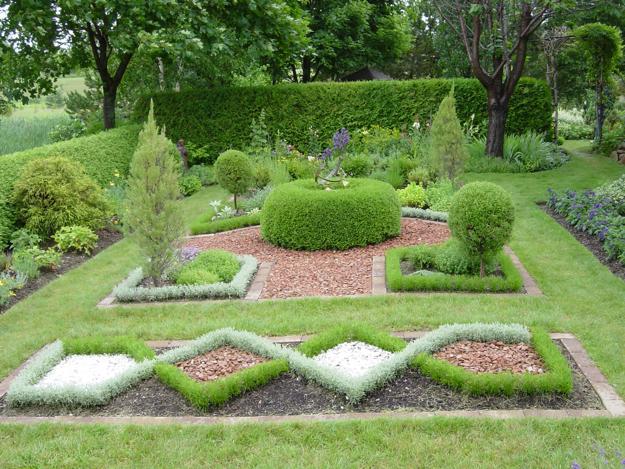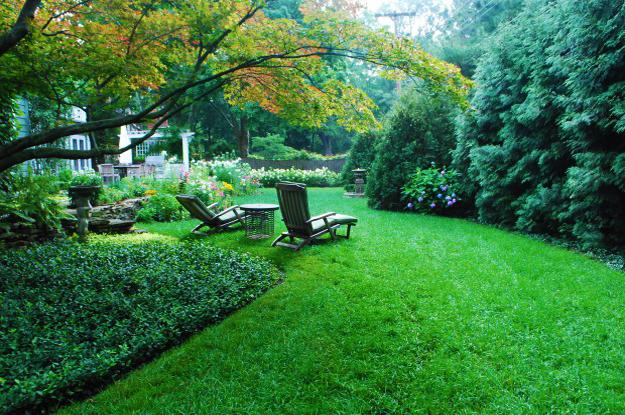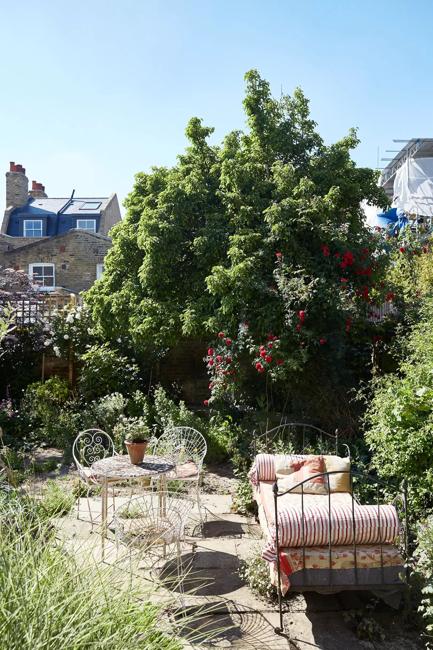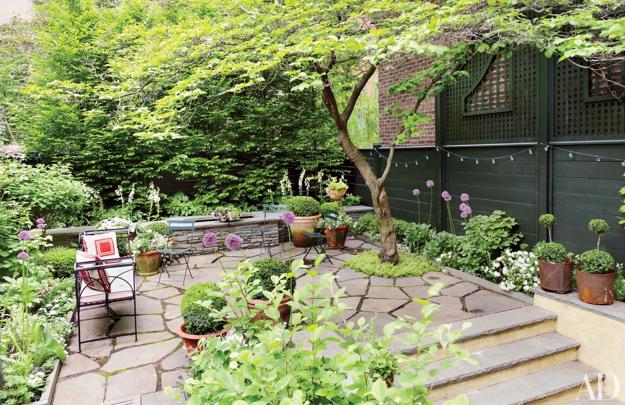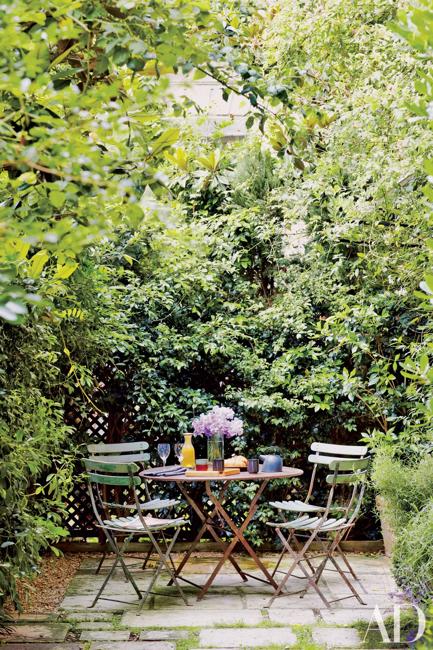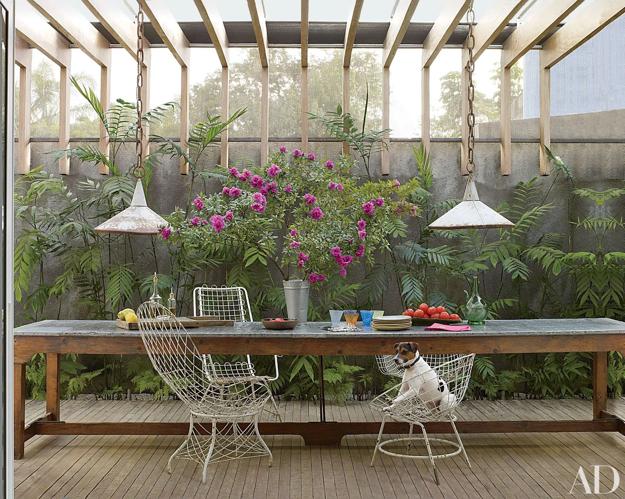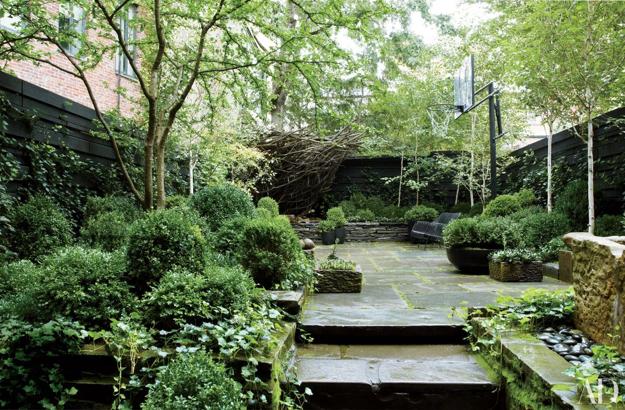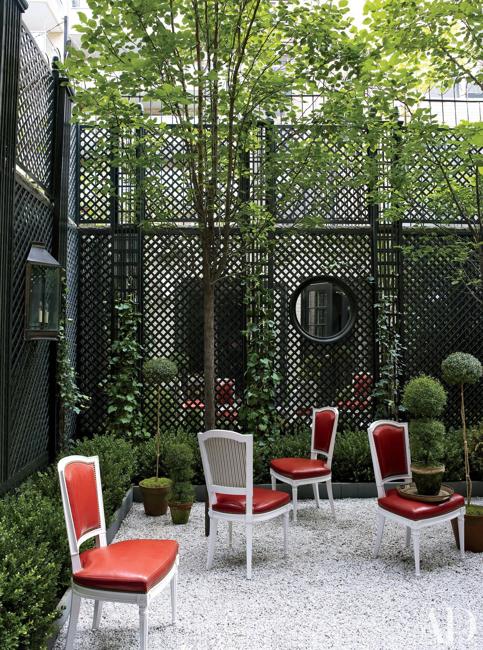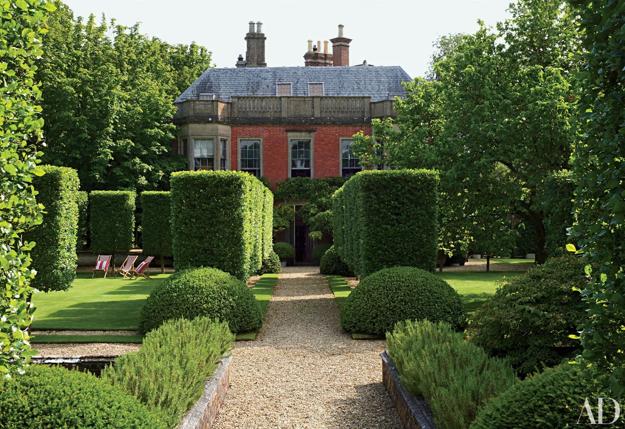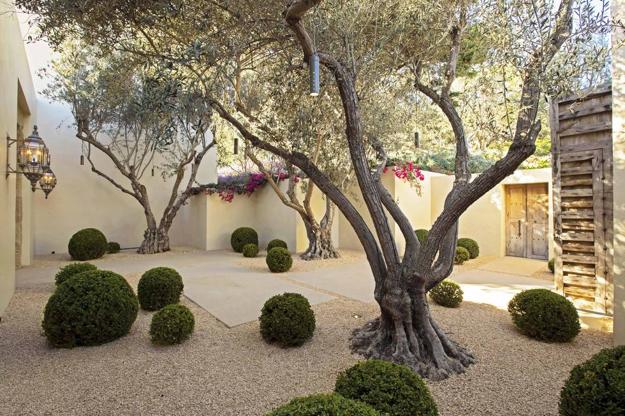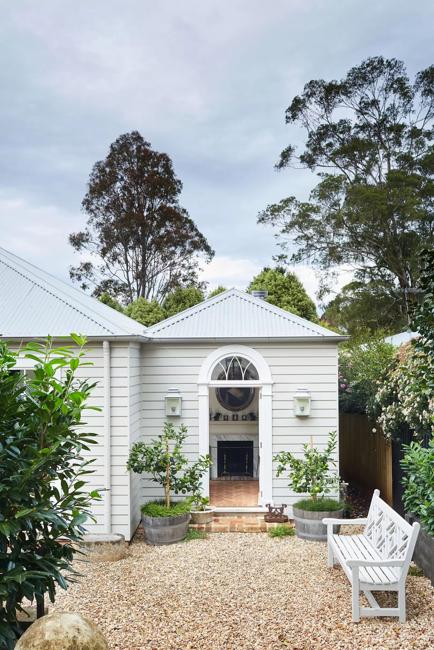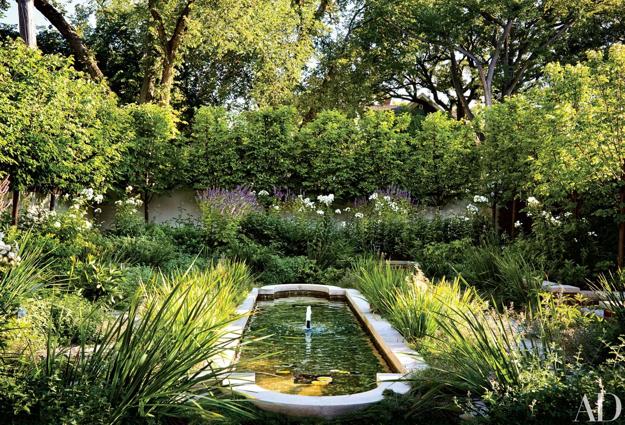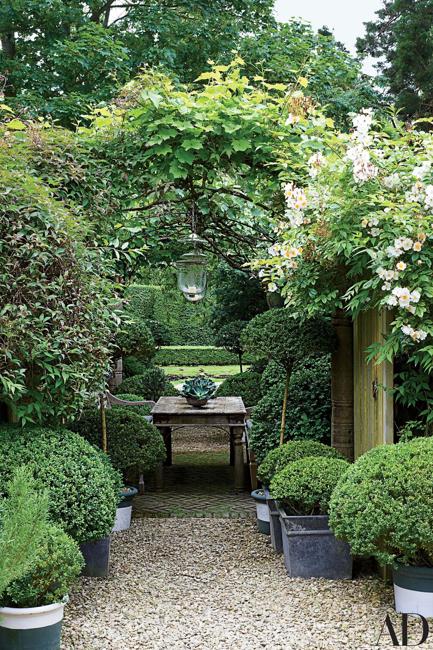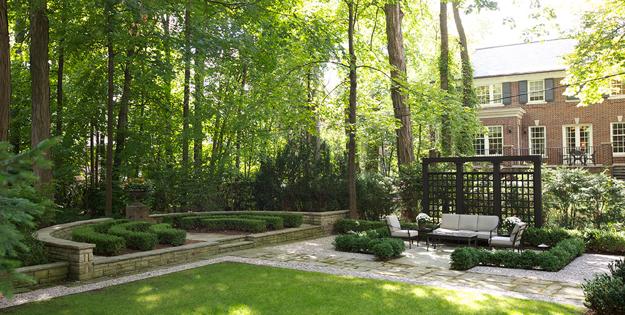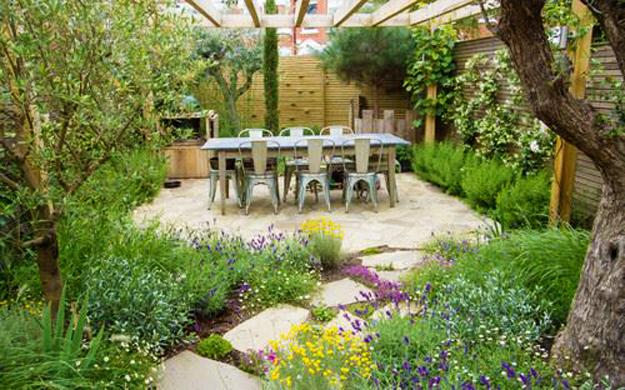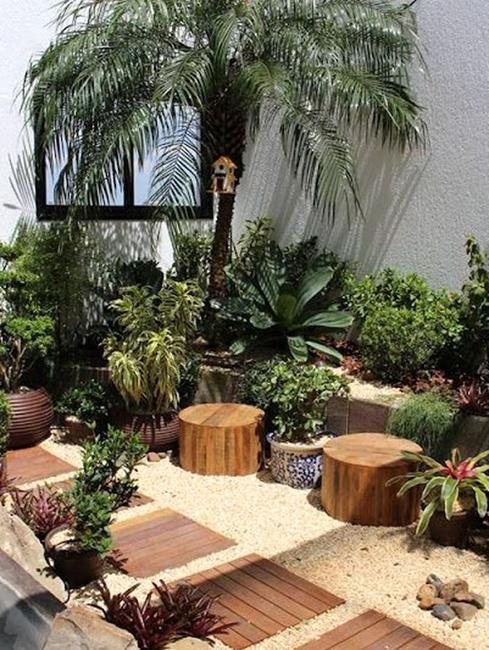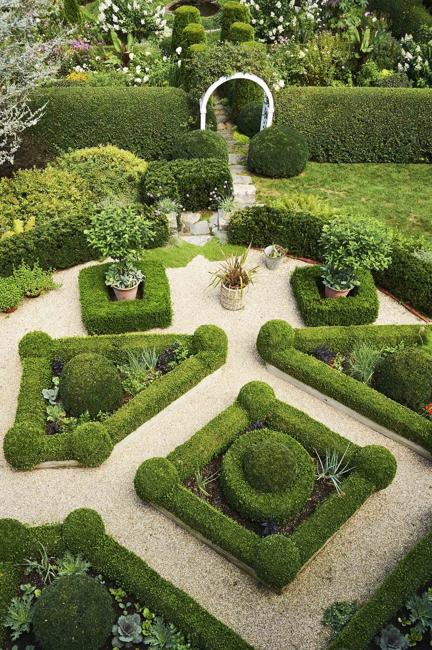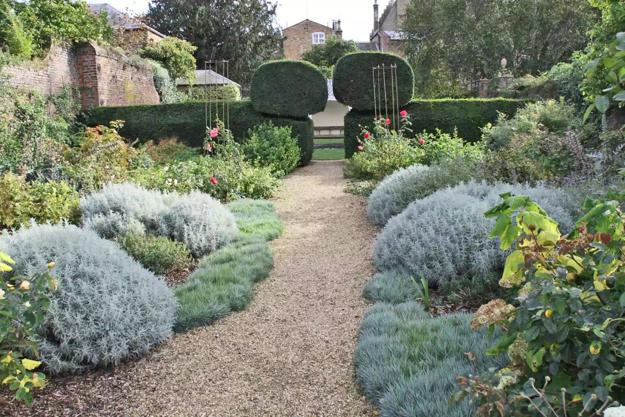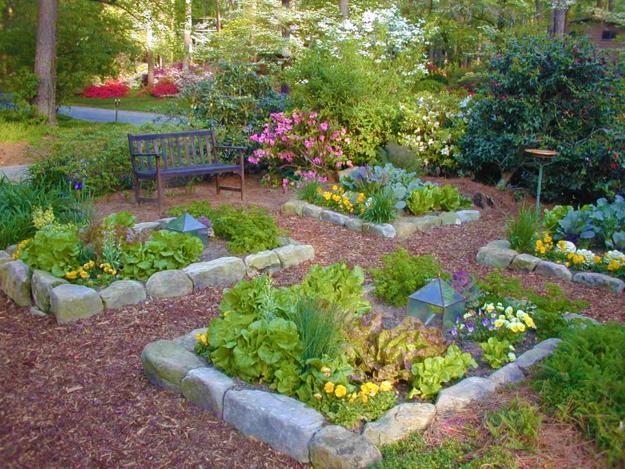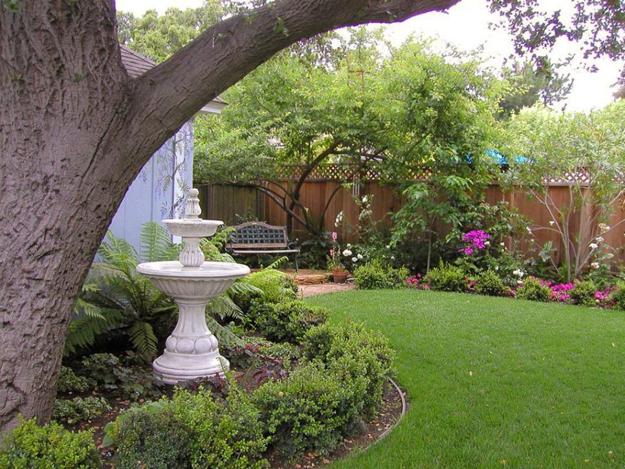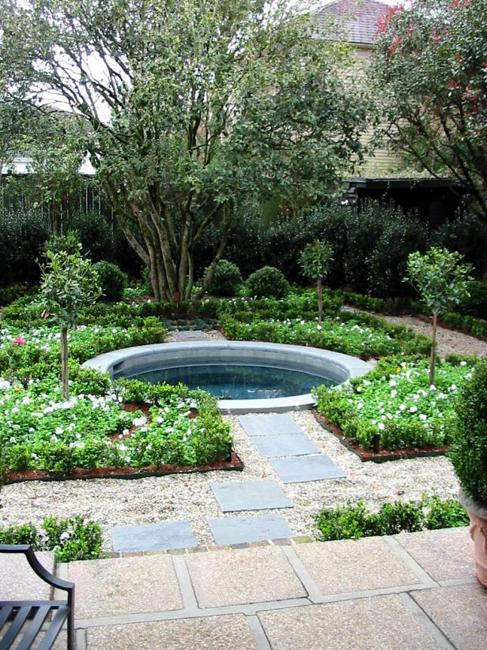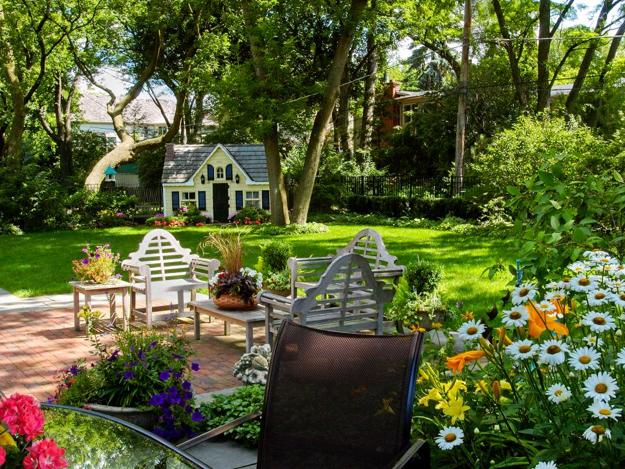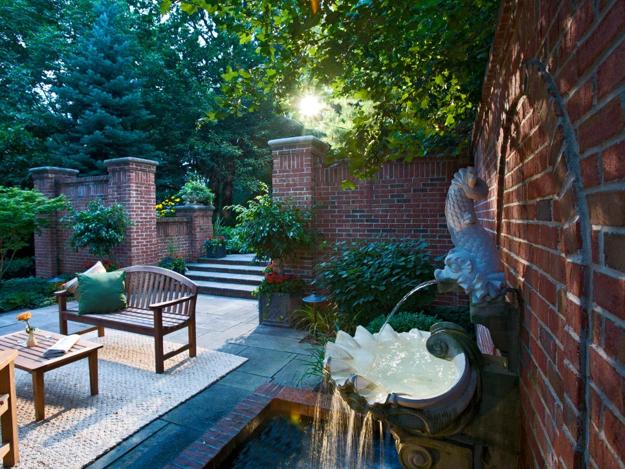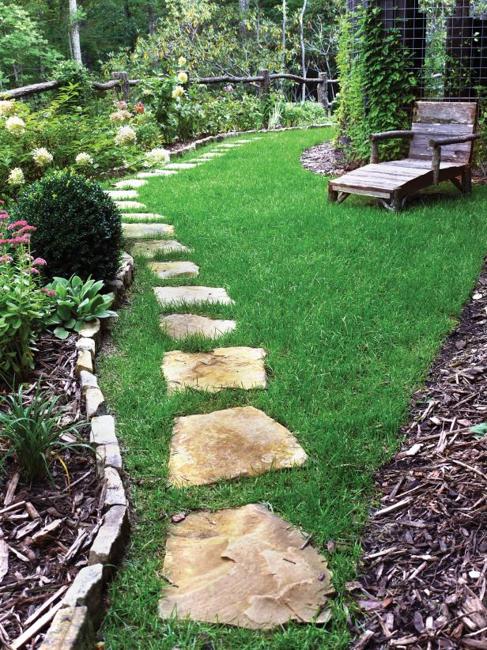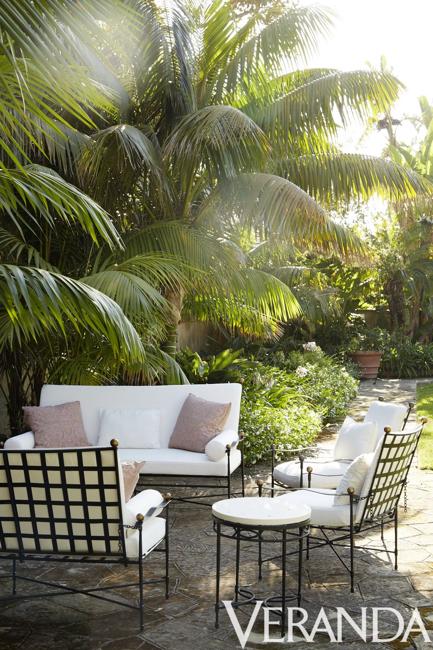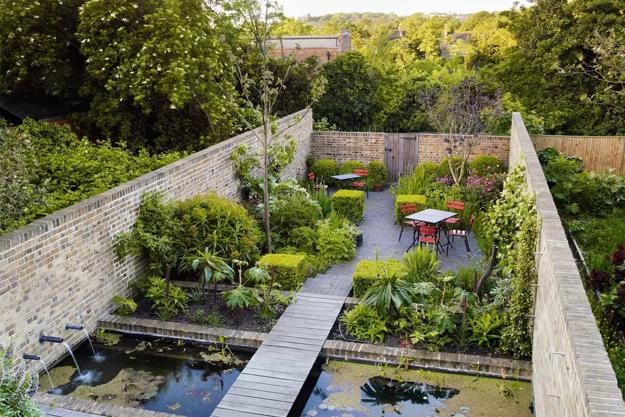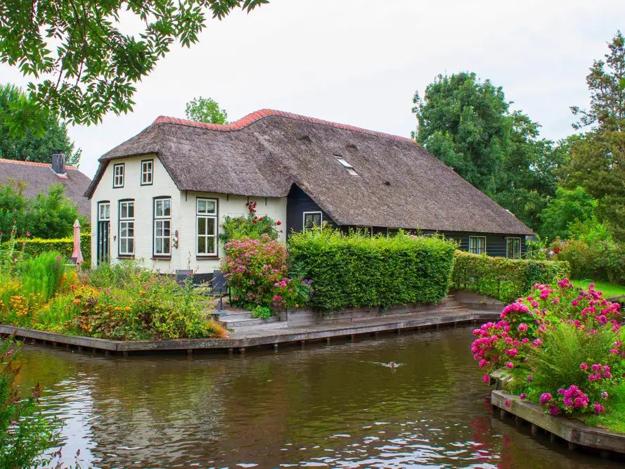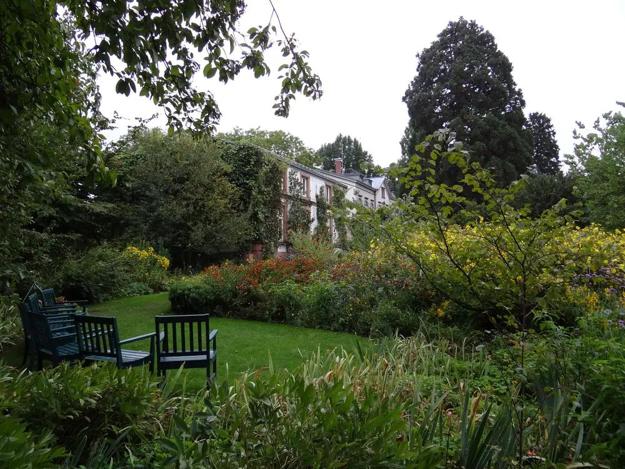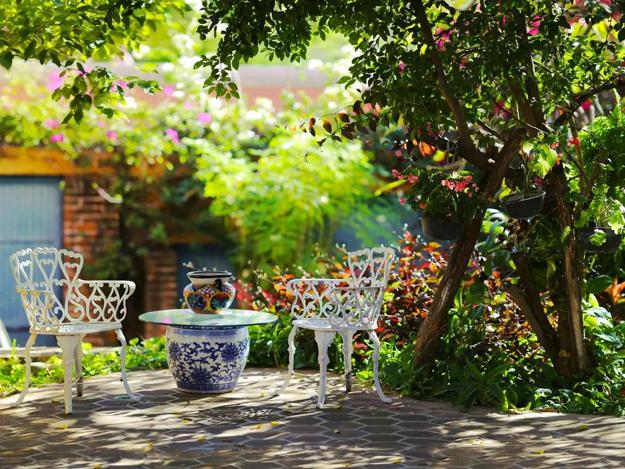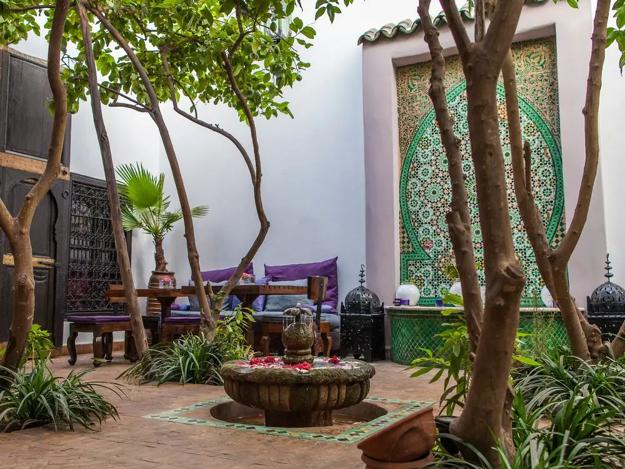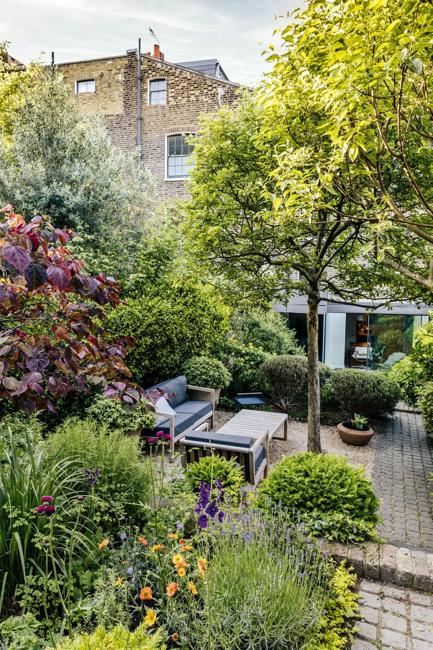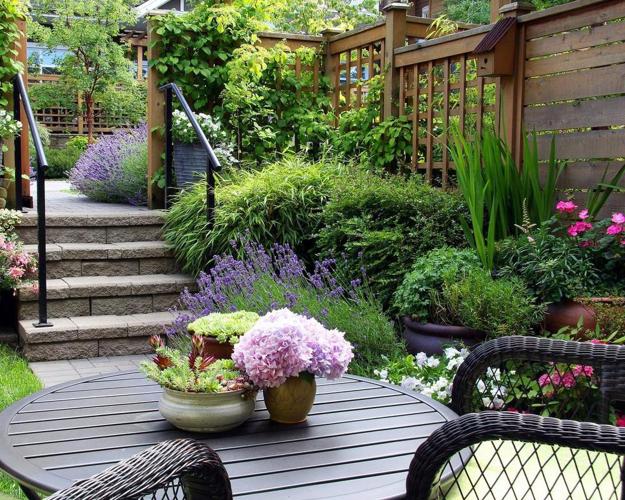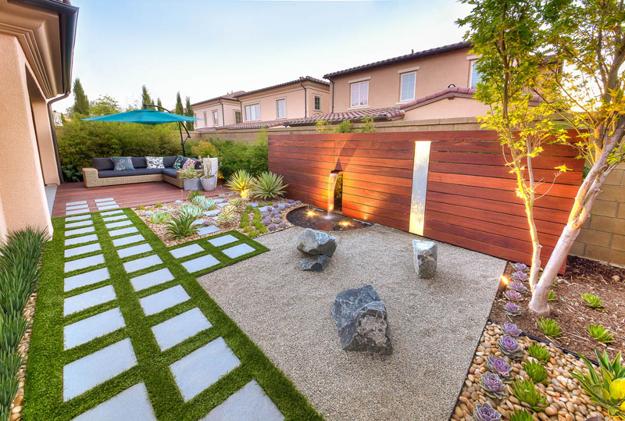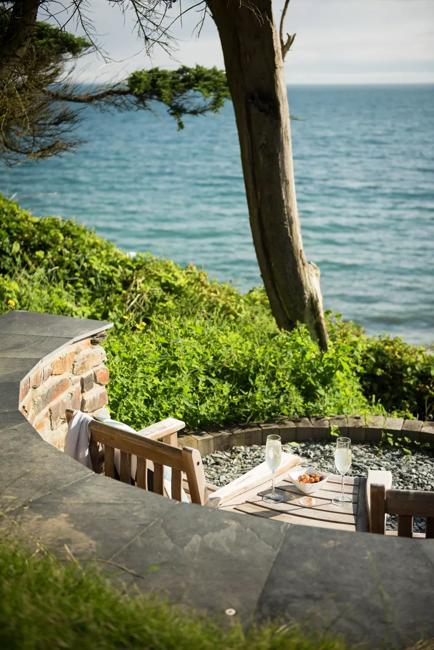 Green ideas influence traditional and contemporary home decorating. Green ideas come in various forms, and a miniature garden with edible herbs...