Warm Modern Kitchen Design Ideas and Unique Accents Personalizing Kitchen Interiors
---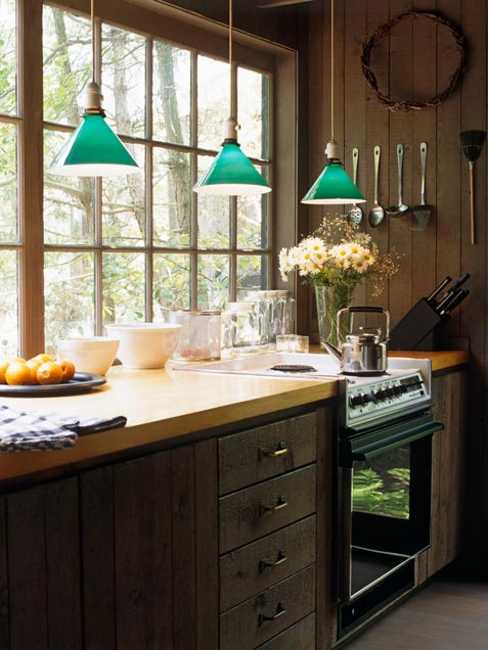 Modern kitchen design is an important element if creating welcoming, comfortable and stylish homes. Colorful accents and creative decorating ideas cheer up kitchen interiors and make modern kitchen design welcoming and warm. Stylish kitchen design color schemes or exclusive details, bright wall paint or impressive decor are just a few ways to add a personal touch to your modern kitchen design and make the interior feel warm and seducing with aroma of your favorite food.
Modern kitchens are busy interiors. which deserve your attention as a decorator. Interesting details and original decorations ass an artistic feel to modern kitchen design and express your personality in a unique style. The aroma of delicious food, colorful kitchen decorating with food and creative details add charming warmth and relaxing feel to modern kitchen design in elegant and inviting way.
Surprising and bold decorations infuse flair into modern kitchen interiors. Colorful and functional decorative accents create a cheerful atmosphere. Bright kitchen design color schemes or kitchen decor in neutral color palettes spiced up with bold accents are great for adding character to your kitchen design. Merging the contemporary and vintage, handmade and fine in kitchen interiors allows to achieve a unique look effortlessly.
Modern kitchen design personalized with bright colors and unique accents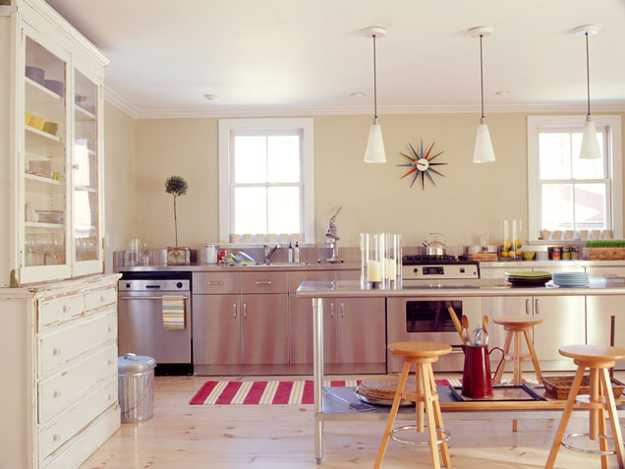 Floor rugs are excellent for merging contemporary and traditional kitchen design ideas. Beautiful patterns and interesting prints of chefs and coffee cups enhance the warm look of your kitchen interior. Floor rugs are functional, practical and very decorative, bringing unique accents and making modern kitchen design look welcoming and comfortable.
Creating an inviting kitchen interior with bright color or original decorations is simple. Blending  neutral color schemes with rich accents and adding handmade or fine, original decorations to your kitchen design transform the interior into pleasant space.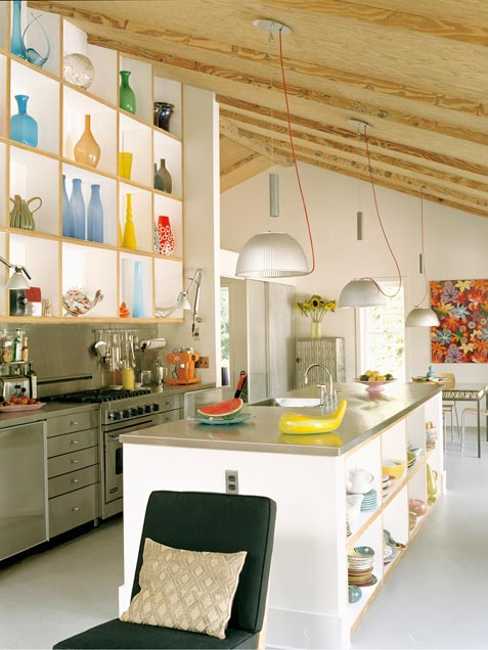 Unique lighting and storage shelves, oven mitts and pot holders, vintage containers and homemade crafts customize your modern kitchen design in no time, bringing attractive decoration patterns, stylish color combinations and original designs into your kitchen interior.
5 tips for your kitchen redesign creating celebrity style modern kitchen interior
7 modern kitchen design trends stylishly incorporating TV sets into kitchen interiors
Creative decorating ideas, accessories and decorations in bright colors fill your kitchen interior with energy and improve moos, while show personality and making a statement. Sunny yellows, light greens, light blues, red, deep color tones can be used for designing brighter, cheerful and playful interior design. Unique vintage furniture pieces and decorations, handmade crafts and wall clocks, wine bottles  and baskets with fruits and vegetables are great for personalizing your modern kitchen design and decor.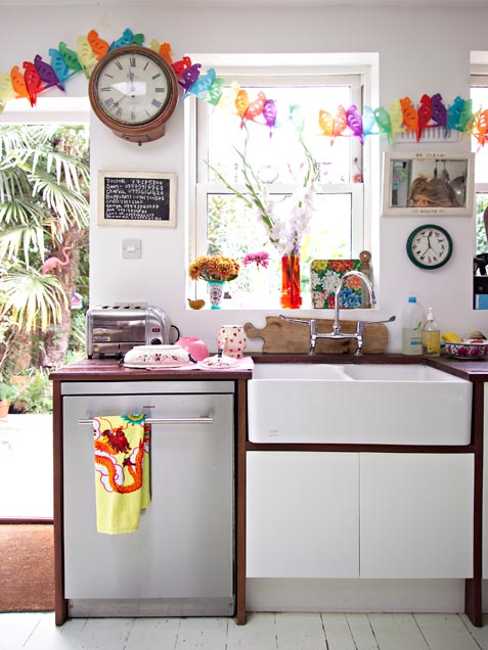 Functional, comfortable and warm modern kitchen decorating is easy and simple. It is great fun to add unique details to kitchen decor and transform the interior in a creative and fresh way. Your personal preferences and favorite bright colors enhance calm and quiet kitchen design and create a beautiful kitchen with surprising and delighting accents that reflect your style.
2 modern interior design ideas for brilliant small kitchen transformation
Stylish kitchen countertop materials, modern kitchen design trends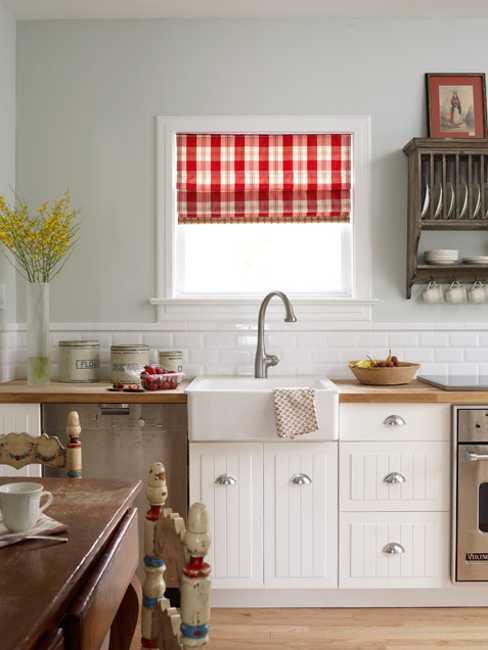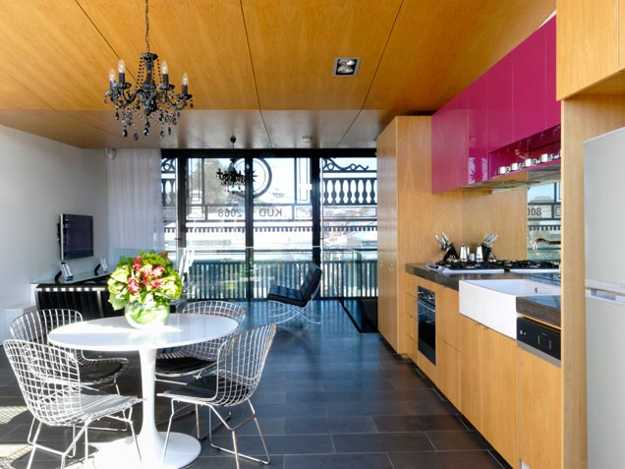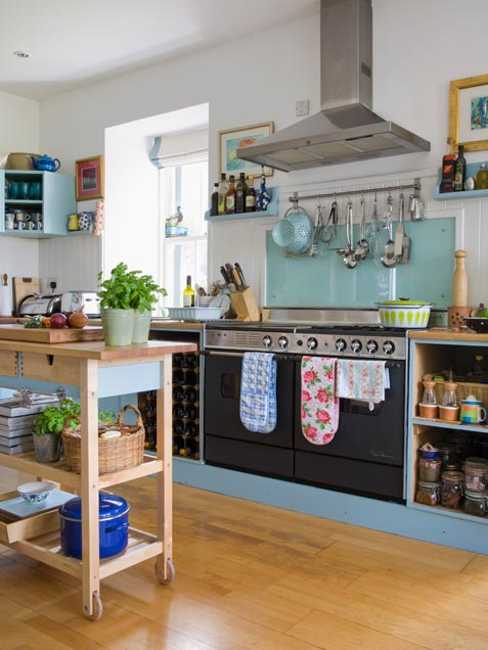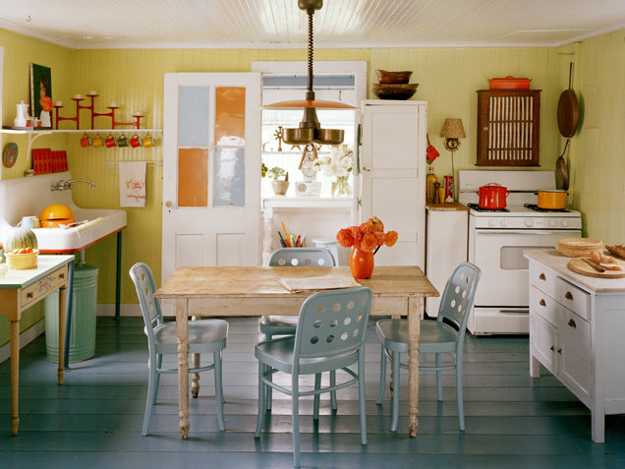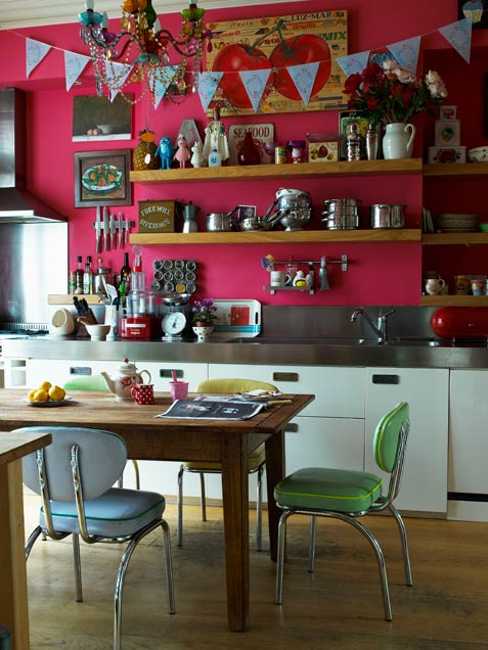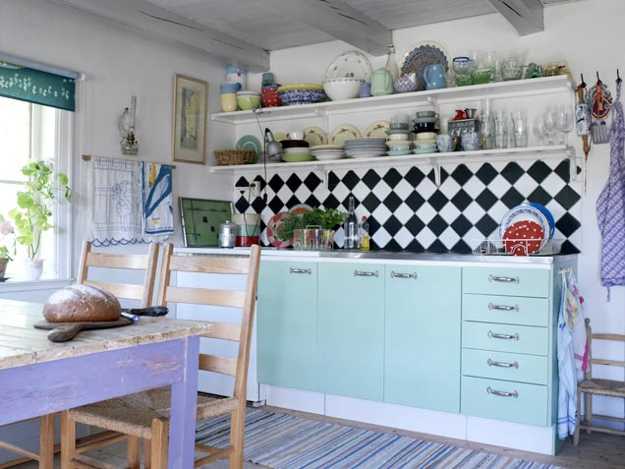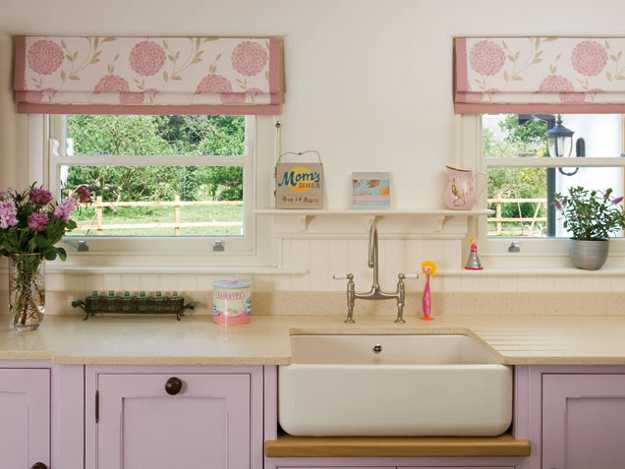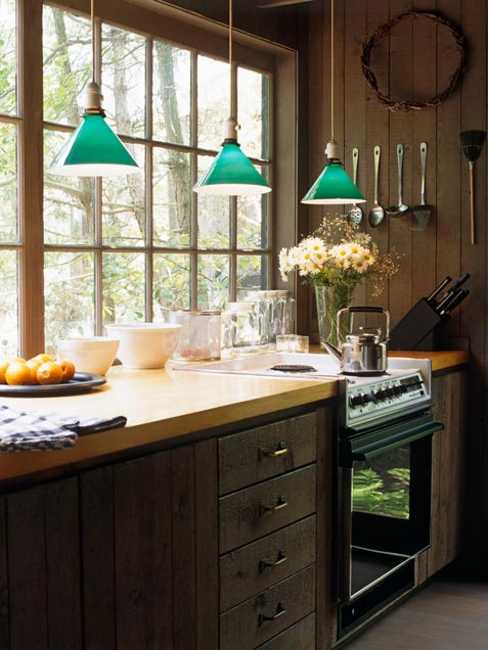 by Ena Russ
last updated: 04.10.2016