Vintage and Modern Ideas for Spectacular Ceiling Designs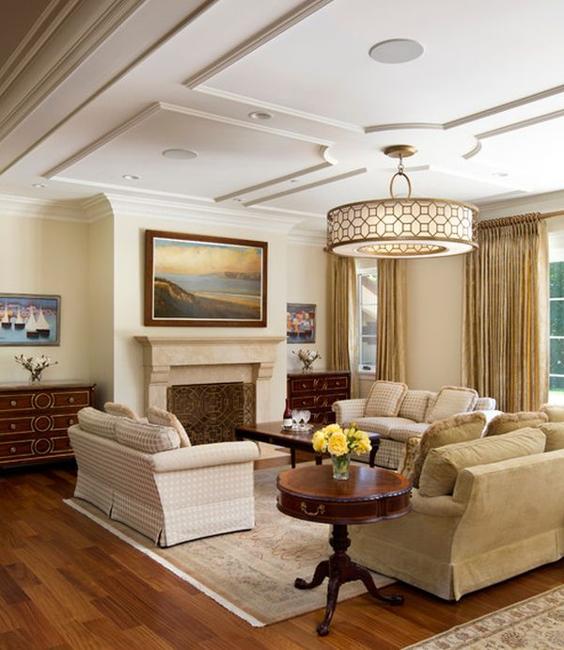 Classic ceiling designs, modern living room
DECORATING SMALL APARTMENTS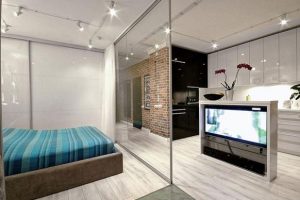 These vintage and modern ideas for ceiling designs can inspire to create beautiful interior design and add classy look to your rooms. Traditional and innovative ceiling design ideas may include repainting the ceiling, adding texture, color, classy decorative elements or a stylish pattern.
Lushome shares a collection of ceiling designs that show how to bring vintage style or contemporary vibe into modern interior design and decorating. From white decorating ideas, black and white color combinations, colorful ceiling paint colors and modern wallpaper to golden details and wood, unique ceiling designs transform rooms and personalize interior design.
Classic painting and carved details in vintage style or modern ideas for contemporary ceiling designs with LED lights enhance modern interior design and fill rooms with luxury and style. Of course, ceiling design in vintage style look wonderful with vintage furniture and decor, and contemporary ceiling designs look great with modern furniture and decor, but the fusion of styles can create truly amazing, spectacular and modern interior design.
Black ceiling designs for mysterious and modern interiors
3d drop ceiling panels, modern ideas for contemporary false ceiling designs
Vintage and modern ceiling designs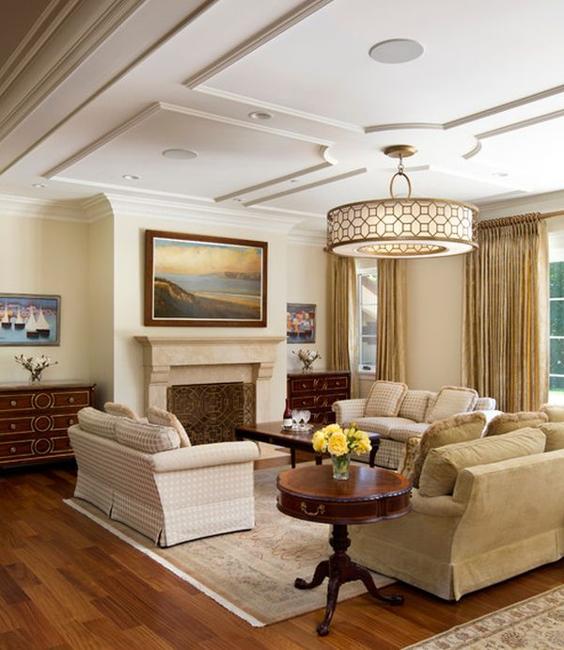 Making use of existing elements saves money, time and energy, and allows to add gorgeous ceiling designs to your rooms.
Apart from textured paints and modern wallpaper patterns, some great vintage and modern ideas for ceiling designs include salvaged wood, bright paint colors, creative painting ideas, recycling carved wood details and LED lighting ideas to brighten up and style home interiors creating beautiful ceiling surfaces in a budget.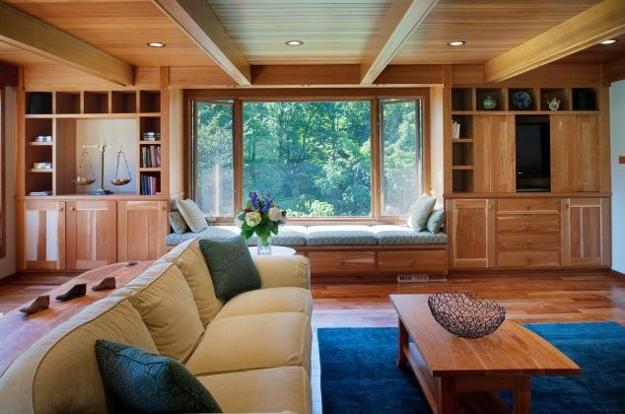 Instead of throwing away wooden planks they can be cut into small blocks to make a lovely wood palette wall and ceiling designs. Right in the center of this ceiling, a lovely classic chandelier or contemporary lighting can be installed to illuminate the room in elegant style.
30 creative ceiling designs adding personality to modern interior decorating
How to use dark colors for modern ceiling designs
A repainted old ceiling in a fresh coat of white can be accentuated with bright paint colors or black paint. Unique ornaments and details can be painted for unique, beautiful and modern ceiling designs that stylishly enhance modern interiors.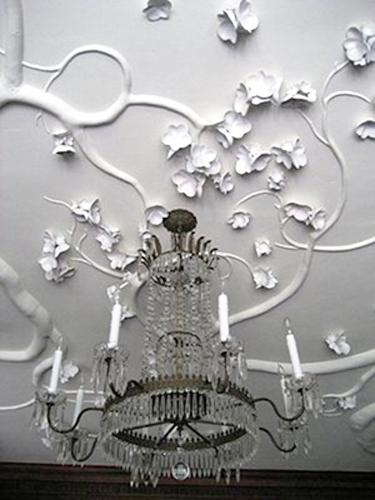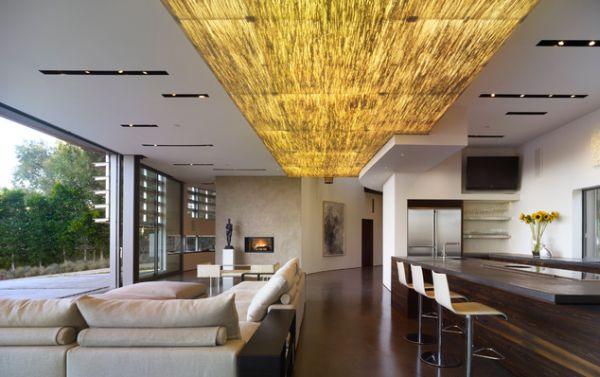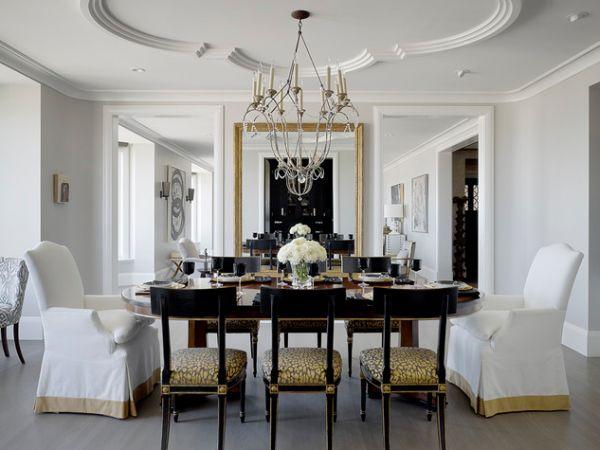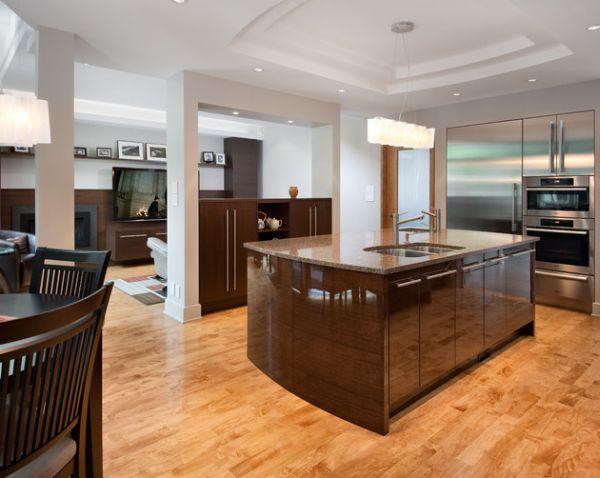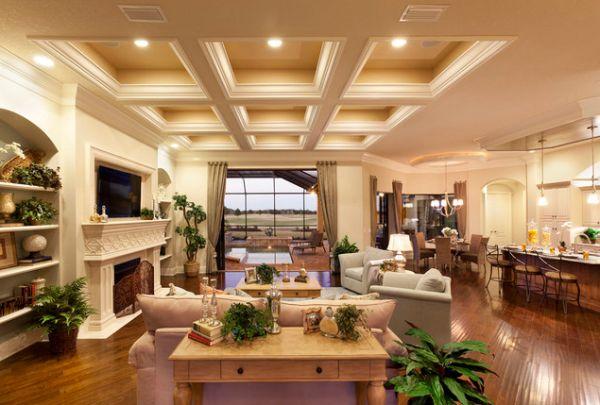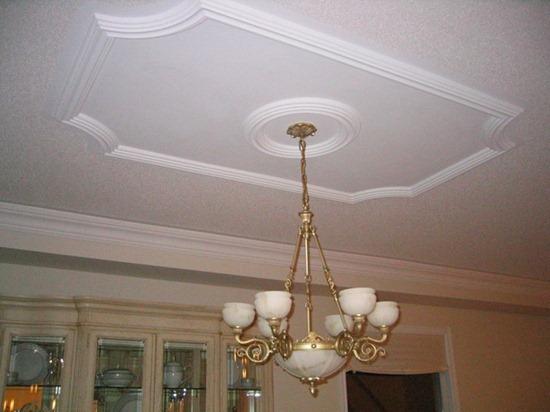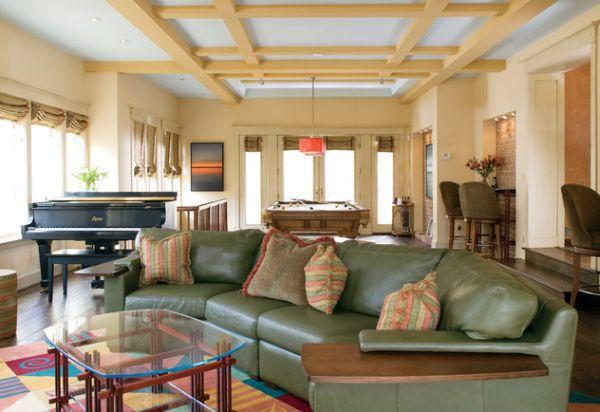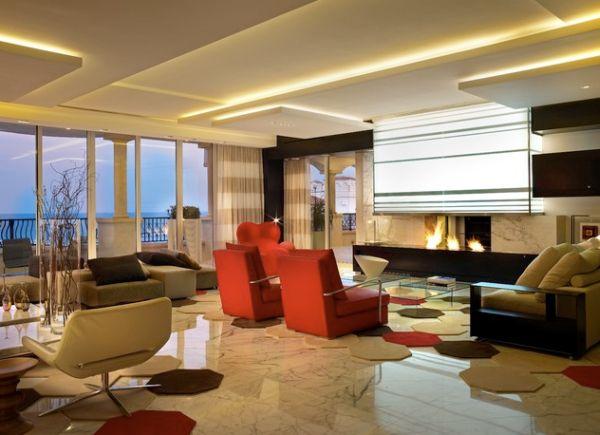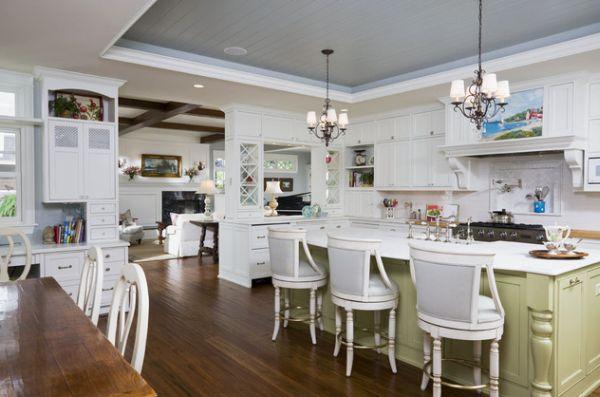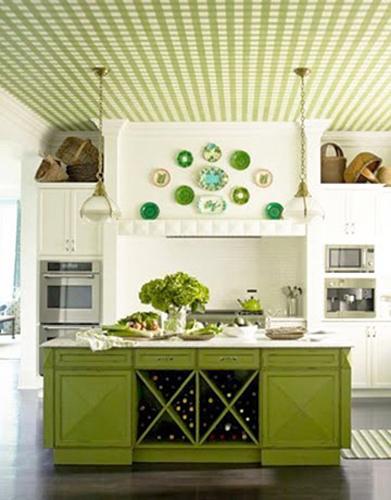 More from decorating design

Colorful handmade birdhouse designs look beautiful on green branches and garden posts. Creative painting ideas turn wooden birdhouses into bright yard...