Unique Furniture Design Ideas Reinterpreting Home Furnishings
---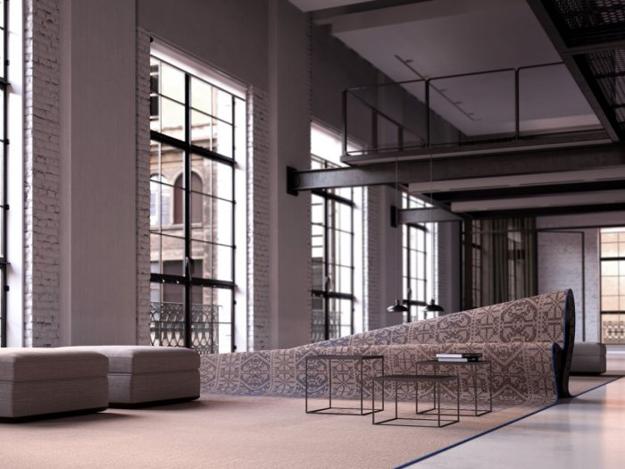 Modern living room design with carpet sofa
Unique furniture design ideas from Alessandro Isola reinterpret traditional home furnishings, carpets, coffee tables and sofas. Lushome presents these unusual, amazing and modern furniture design ideas that allow to create very interesting, surprising and provocative modern tables and sofas.
The modern furniture design project is called Stumble Upon. The designer gets his inspirations in life as a successful dancer and adds these amazing folds and curves to his unique furniture, turning ordinary functional home furnishings into artworks.
Elegant and surprising, the modern sofa and coffee table from Italian designer is functional and convenient. The Stumble Upon sofa and coffee table are original and impressive, reinterpreting traditional home furnishings and stretching the boundaries of modern furniture design.
Unique lighting design adding optical illusions to modern interior decorating
Unique furniture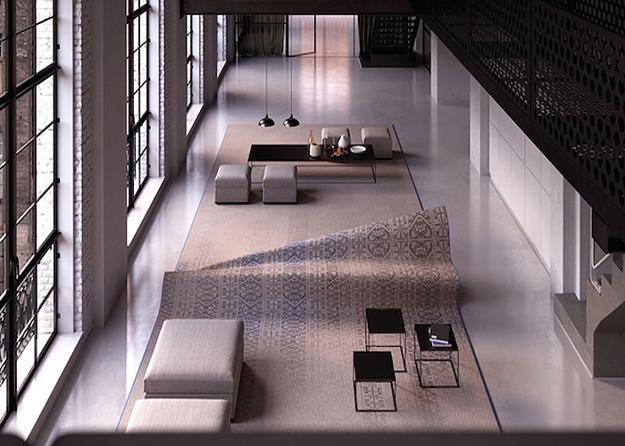 The new unique furniture pieces by Alessandro Isola look unusual and bring more interest into modern interior decorating by adding striking centerpieces. Constructed of carbon fiber, which is strong and durable, the designer furniture pieces are flexible and can be transformed in different ways.
The amazing carpet creates an additional storage space can be great to display collectibles or keep magazines and books. The London based designer skillfully turn contemporary carpet into truly extraordinary and unique furniture.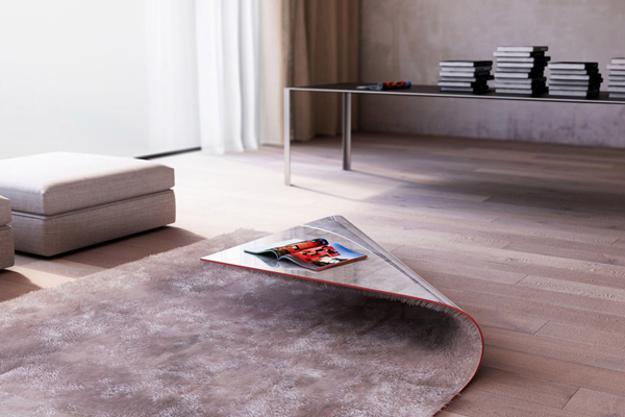 Modern transformer design ideas are taken to another level, improving the floor carpet functionality and giving modern interior design a fresh twist. The unique furniture design for modern living room can create spectacular combination of contrasting materials and produce fantastic living room furniture items.
Unique furniture design twists and warps wooden materials in artistic ways
The furniture designer believes that carpets are fabulous materials for furniture. The folded edges that create new, original and modern furniture is a convenient and fascinating design idea.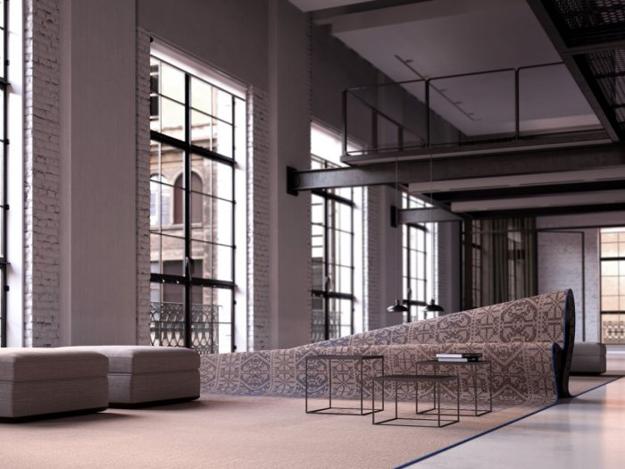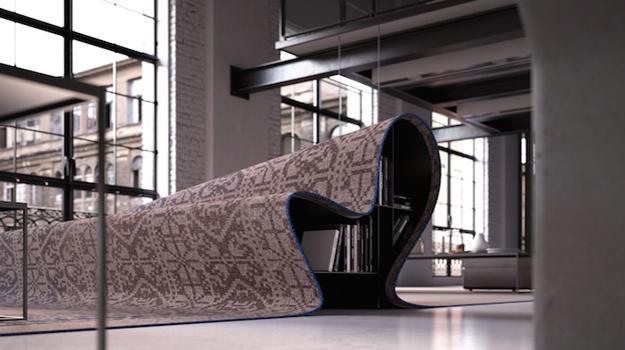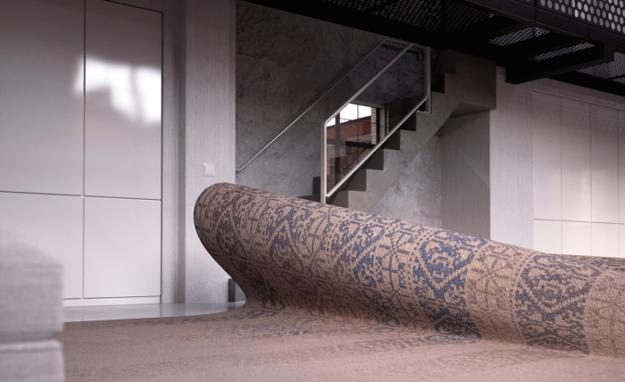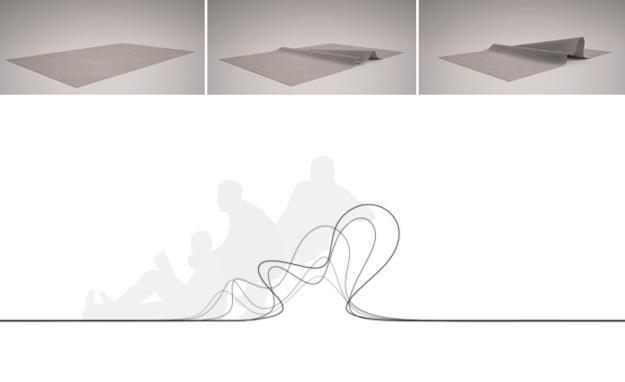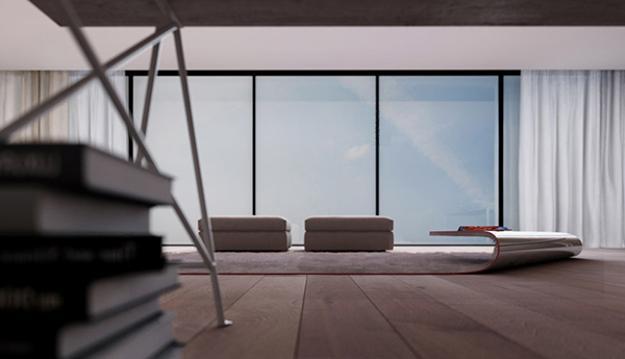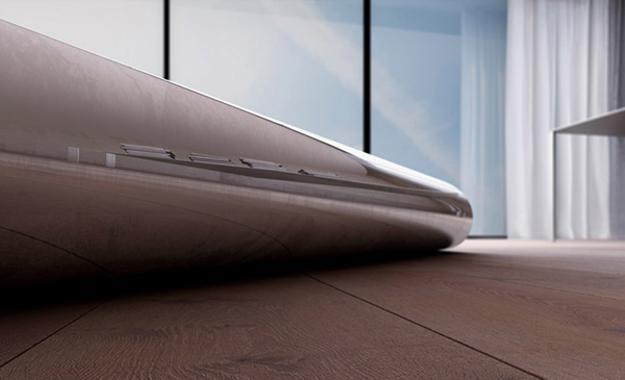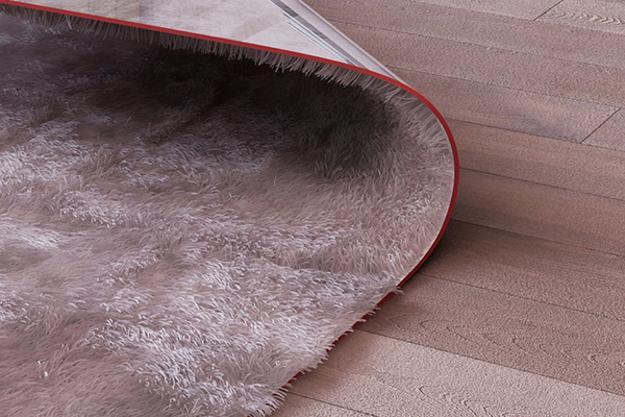 Images courtesy of furniture designer Alessandro Isola, www.alessandroisola.com/
More from contemporary design

Here is a new design concept of Ibis Hotel in Sao Paulo, Brazil. The contemporary and original interior design invites everyone...